Giant Gorilla Arms Salad Tongs
By Ryan on 01/24/2018 1:54 PM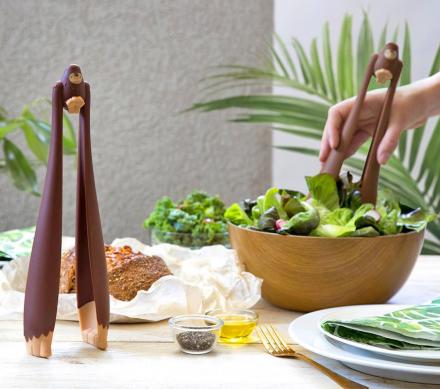 How does Bigfoot toss his salad? I know, it sounds like a topic better left alone, but you're about to find out thanks to these cute Bigfoot salad tongs. I had no idea that Bigfoot was so into salad. I would have pegged him for a big meat eater. The unique design of these salad tongs makes it look like a gorilla is using his giant arms to serve your salad, while his feet are pulled in close, almost like he's jumping.

View all color options here
You can use the gorilla arm salad tongs just like you would any other pair of salad tongs, just squeeze them together to grab your salad, and release your squeeze to let your salad go on your plate. But the best part of these Bigfoot salad tongs is that they stand up all on their own. Just set them on the counter and it'll look like the gorilla is dragging his knuckles on the floor, and is ready for the next person to serve their salad.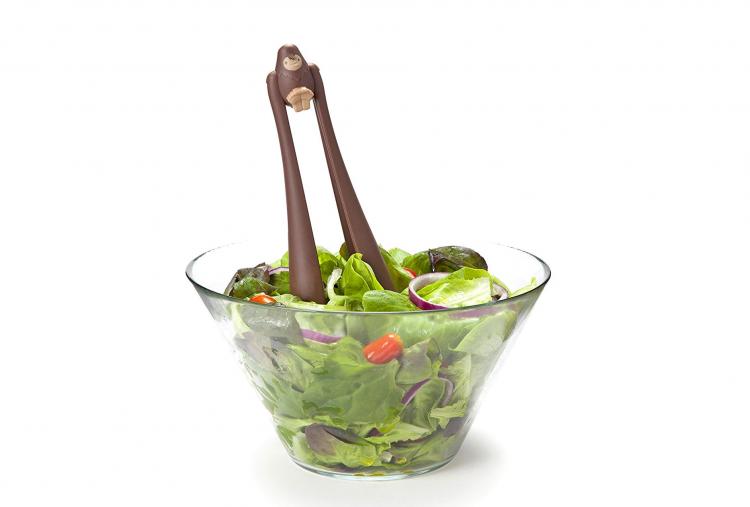 These gorilla arms salad tongs add some fun to your meal and are 100% food safe, are BPA free, and dishwasher safe which makes cleanup super easy. The tongs come in both brown and white colors to choose from, which makes one version Bigfoot and the other the Abominable Snowman I guess. Not only are these tongs cute, but they are also durable, and they measure 11.9 long x 3.8 inches wide.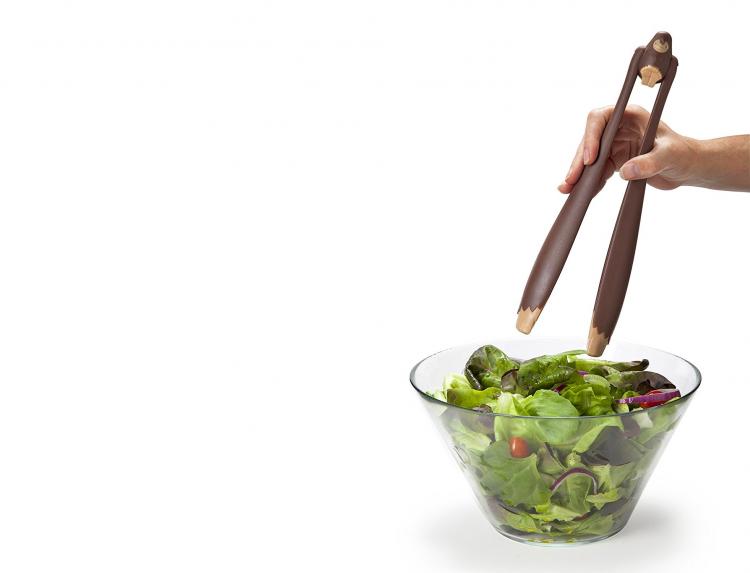 For once, Bigfoot is not scary at all. He just wants to help you serve your salad and look great on the table. Have a Bigfoot sighting every night. This is one of those kitchen items that just makes you smile, and wonder why they've only recently come into existence.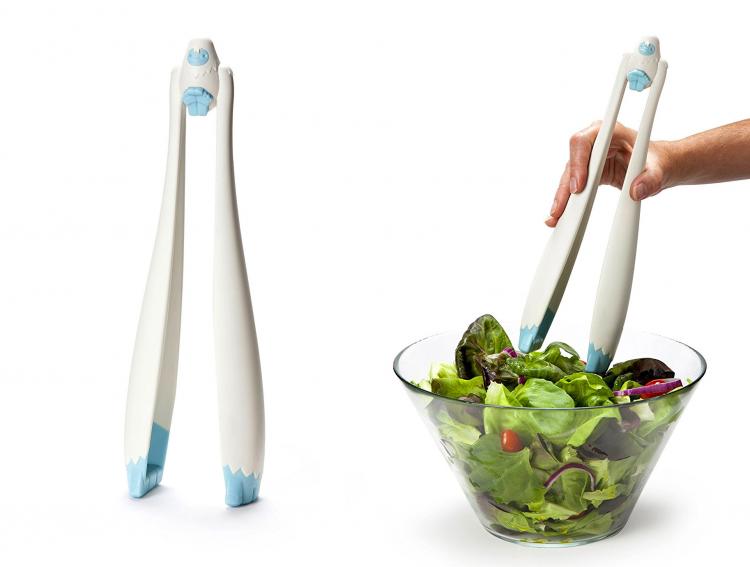 The giant gorilla arms salad tongs will surely make your dinner guests smile, and be an instant conversation starter at family gatherings. Let's have some salad shall we? What? You've never seen my Bigfoot salad tongs?