This Giant Curved Inflatable Dock Holds Up To 6 Adults and a Cooler
By Ryan on 06/18/2021 10:24 AM (Updated: 06/18/2021 12:44 PM)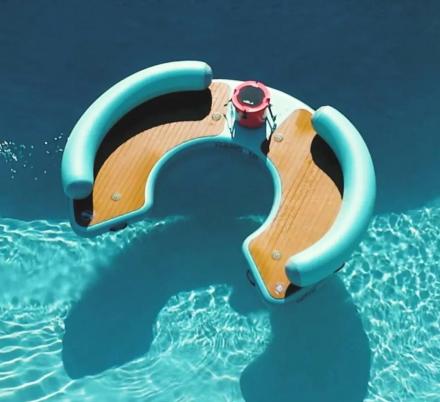 It is going to be a long, hot summer. I envision long days on the water, cruising down the river in my inflatable convertible or spending quality time with this inflatable sloth buddy. But sometimes it's nice to bring the family and friends along, and there is nothing better than kicking back with a cold one on the Inflatable Dock Hangout Classic from BOTE.
The Dock Hangout is a simple, lightweight and portable inflatable dock that lets you bring the party to whatever body of water you prefer. As they state on their website, "Minimal Design; Maximum Fun".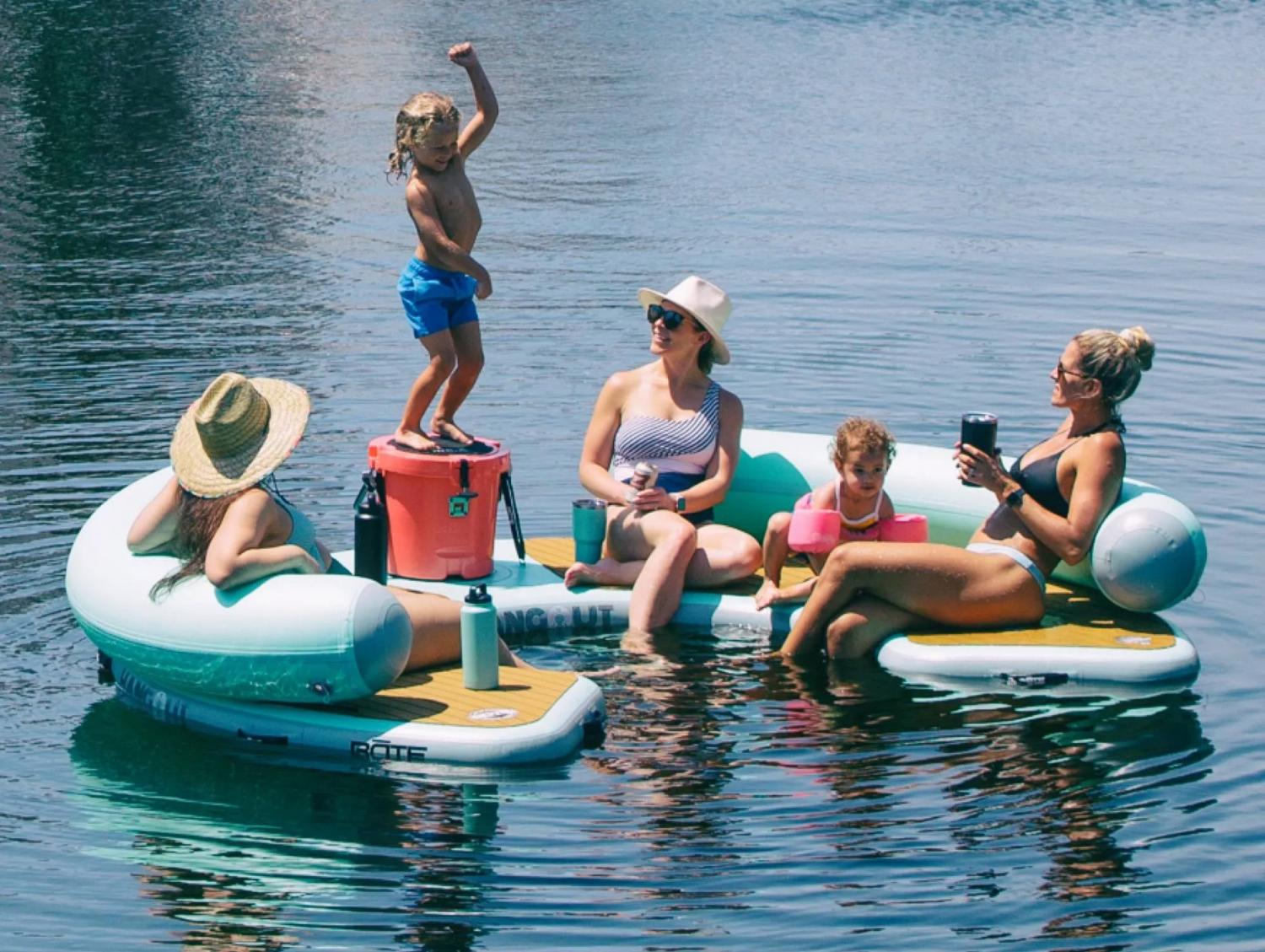 The inflatable curved dock is extremely simple to use, Just carry it out, inflate it, then begin your relaxing day on the water.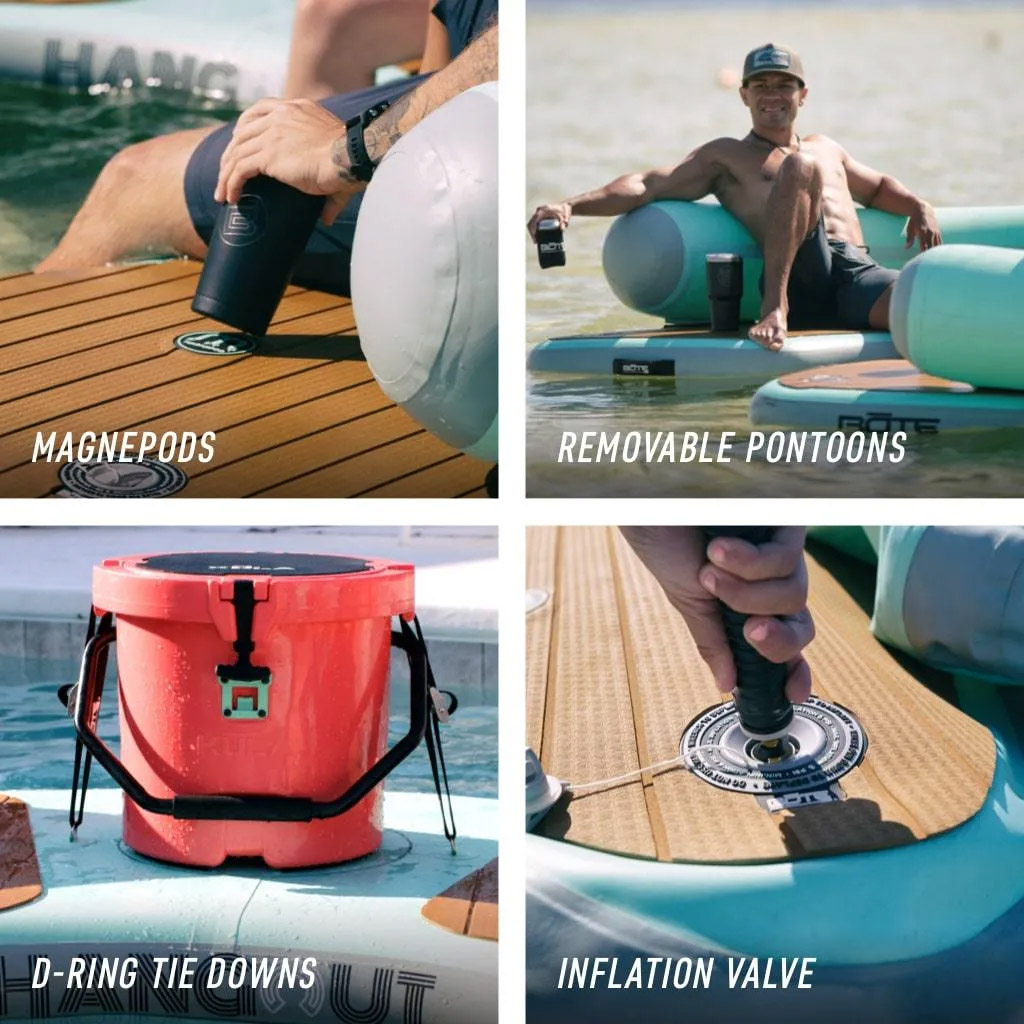 The BOTE Dock Hangout only weighs 44 pounds and can be folded up into a carry sling, so you can easily transport it alongside your cooler and sunscreen without any hassle.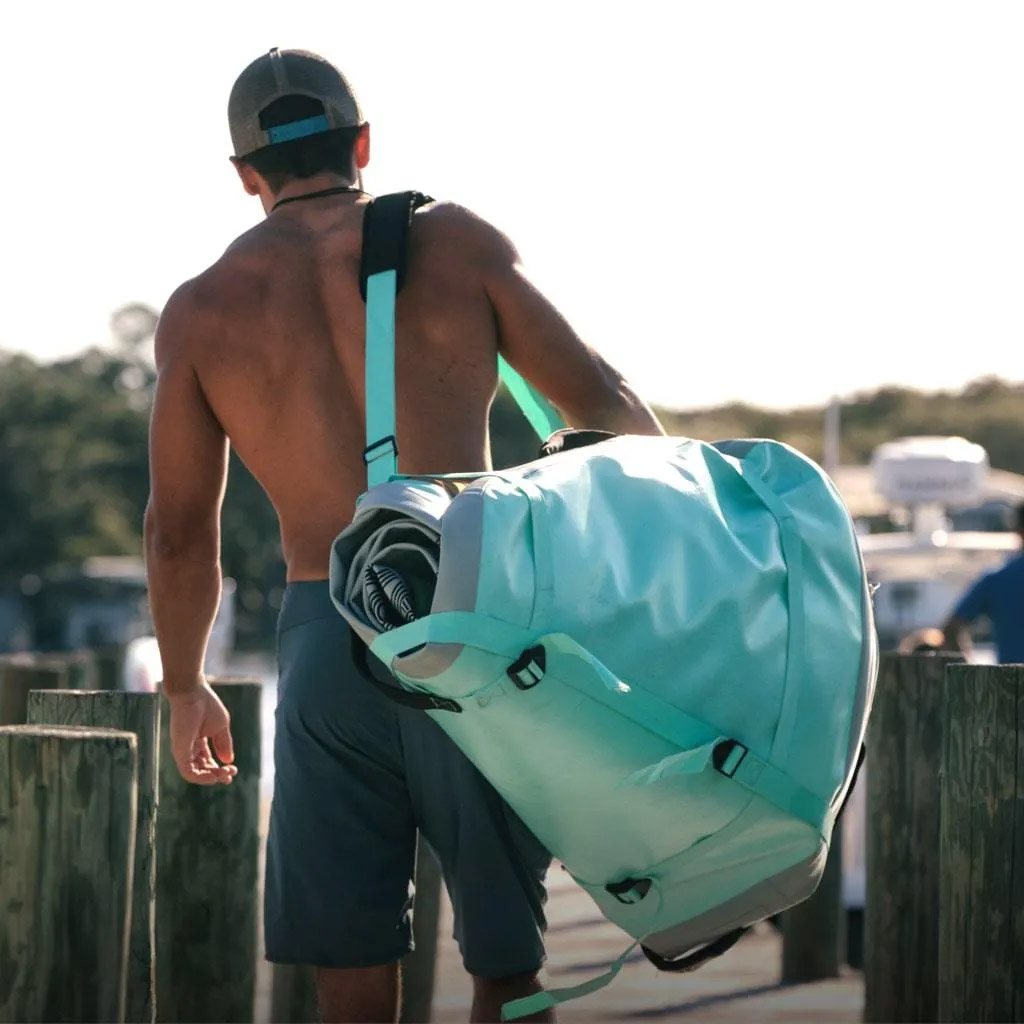 The company's trademark AeroBOTE technology allows the dock to be inflated in minutes. Once inflated, the dimensions are 10' wide x 8'3" deep x 18" tall. When folded, the dimensions of the Dock Hangout are merely a fraction of that, specifically 33" wide x 19" deep x 40" tall.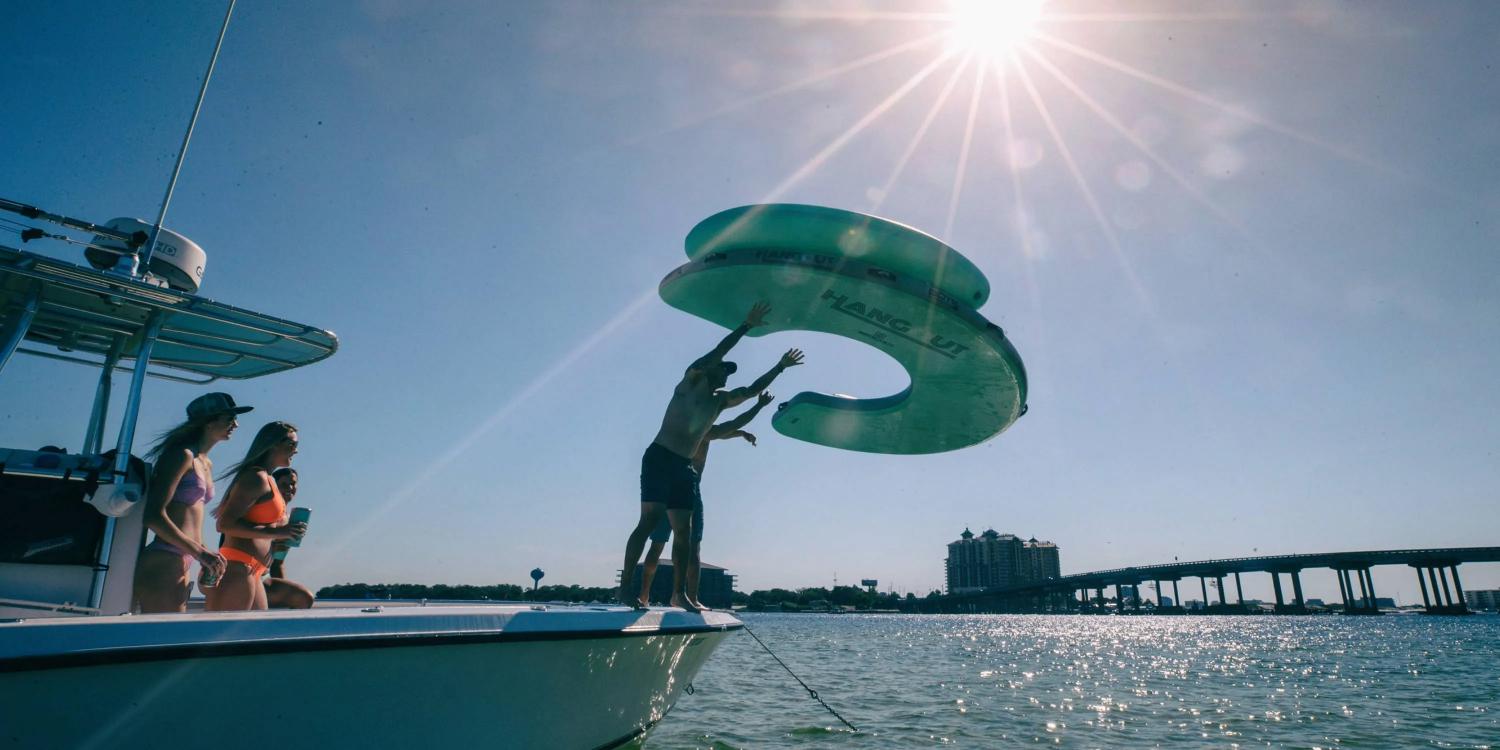 With a weight capacity of 1200 pounds, the BOTE Dock Hangout can easily hold five to six fully grown adults when fully inflated.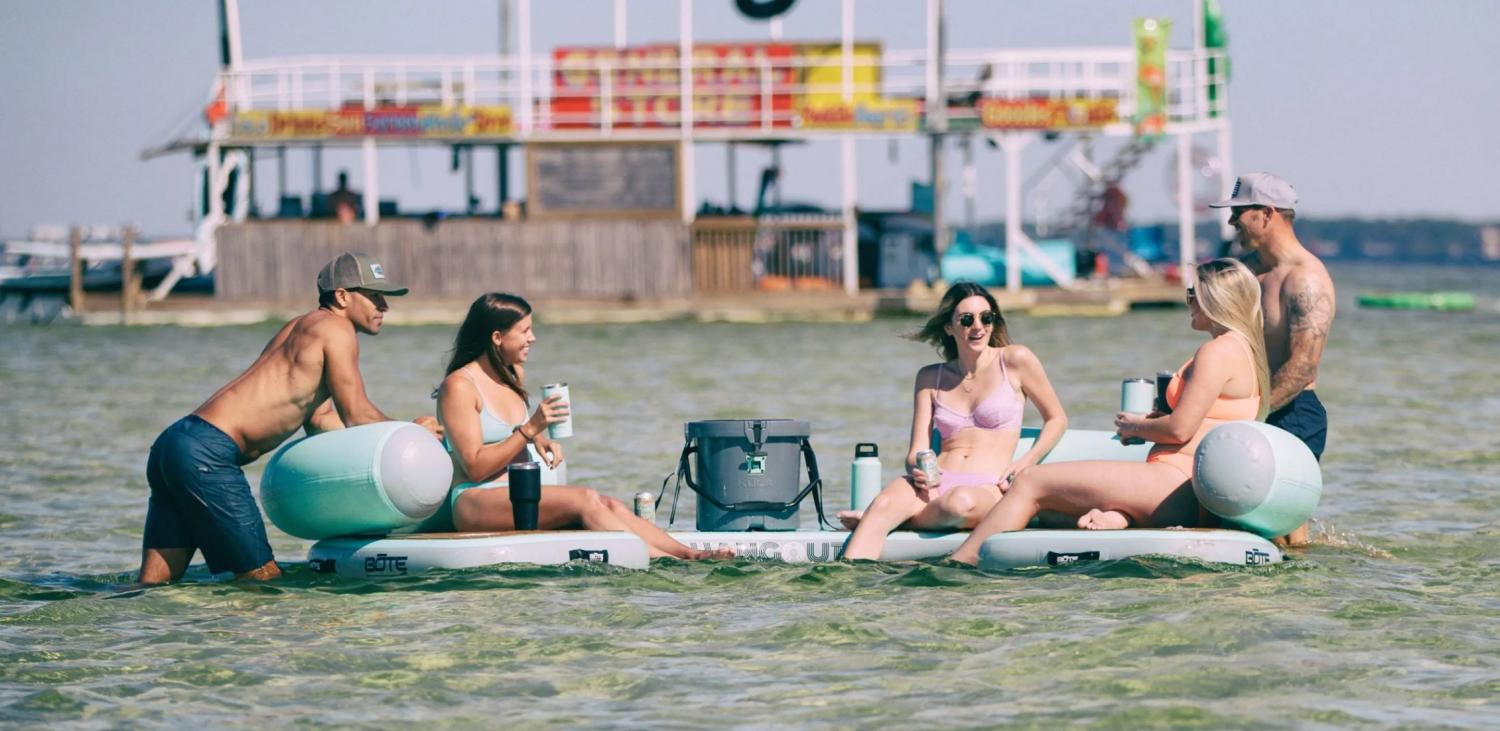 The AeroBOTE technology also ensures a rigid, durable inflatable that lets you move around and attach it to an actual dock or slow moving boat without the risk of punctures or capsizing.
As with most of the innovative stuff that you can get from BOTE, the Dock Hangout Classic works best when paired with other BOTE products. Adding the AEROpump Auto Electric Pump to your BOTE arsenal makes inflating the Dock Hangout a breeze.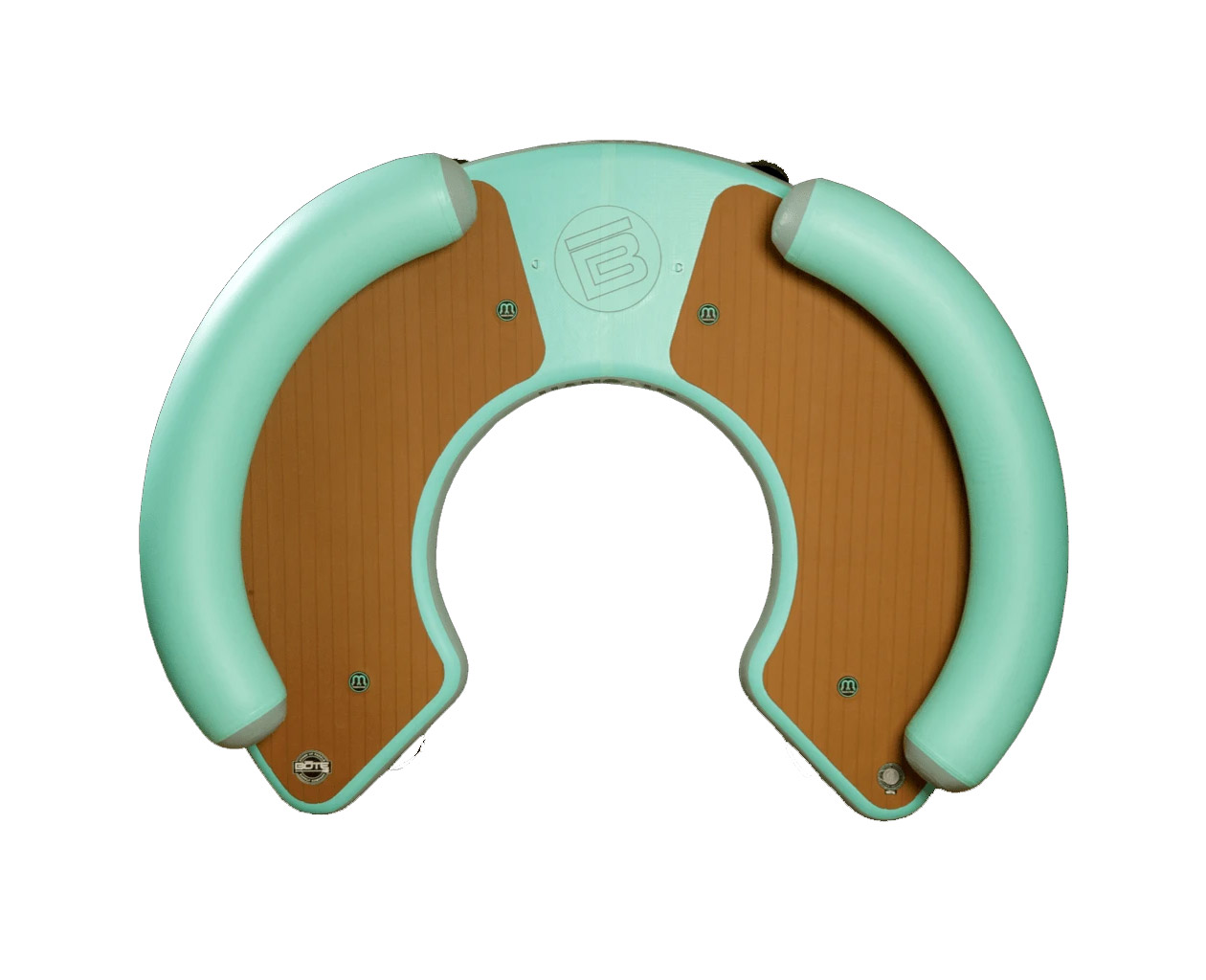 There are also AERO hand pumps and AERO foot pumps that are highly regarded as well. All of these accessories are meant to either collapse or attach to other BOTE products to ensure easy storage.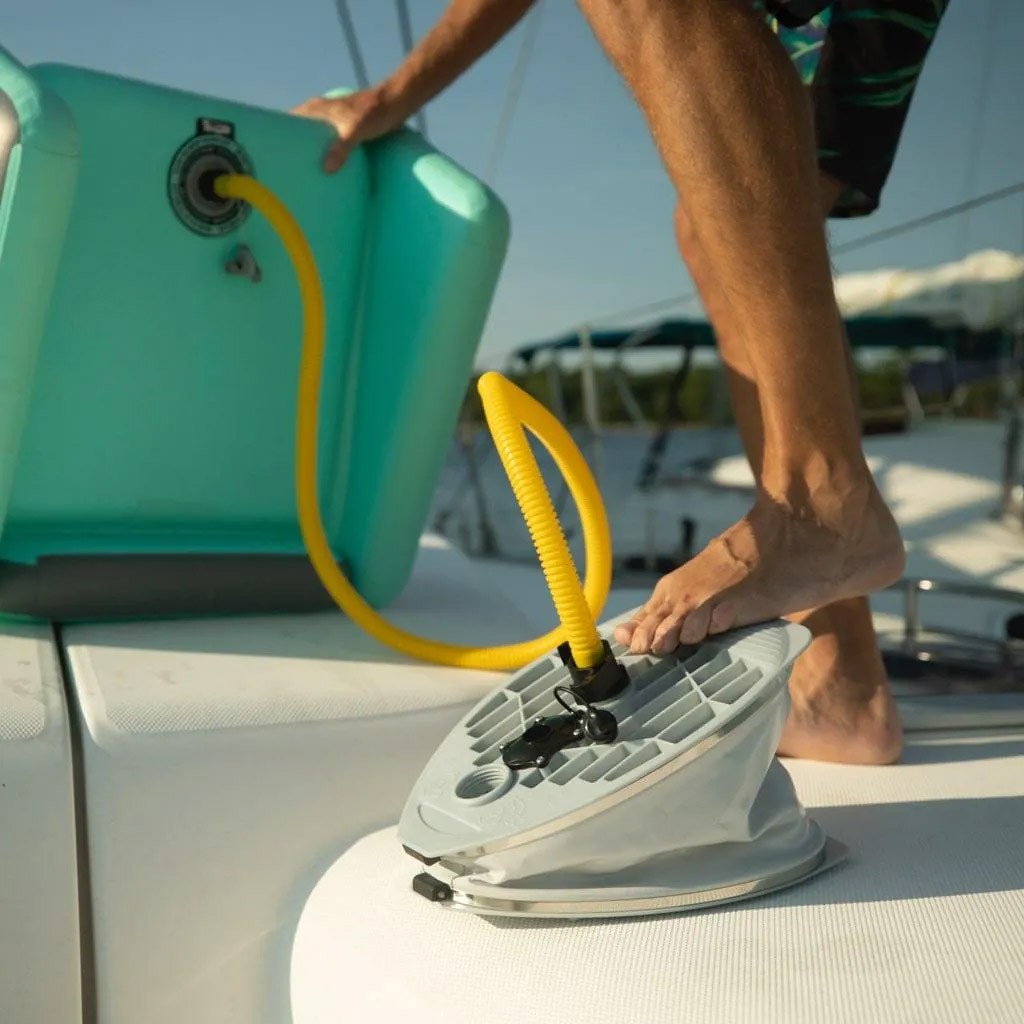 My favorite BOTE accessory is the MAGNETumbler drinkware. These stainless steel 20oz tumblers are dishwasher safe and have a magnetic bottom that secures your beverage to the MAGNEPOD drink holders included on the Dock Hangout. It seriously looks like magic!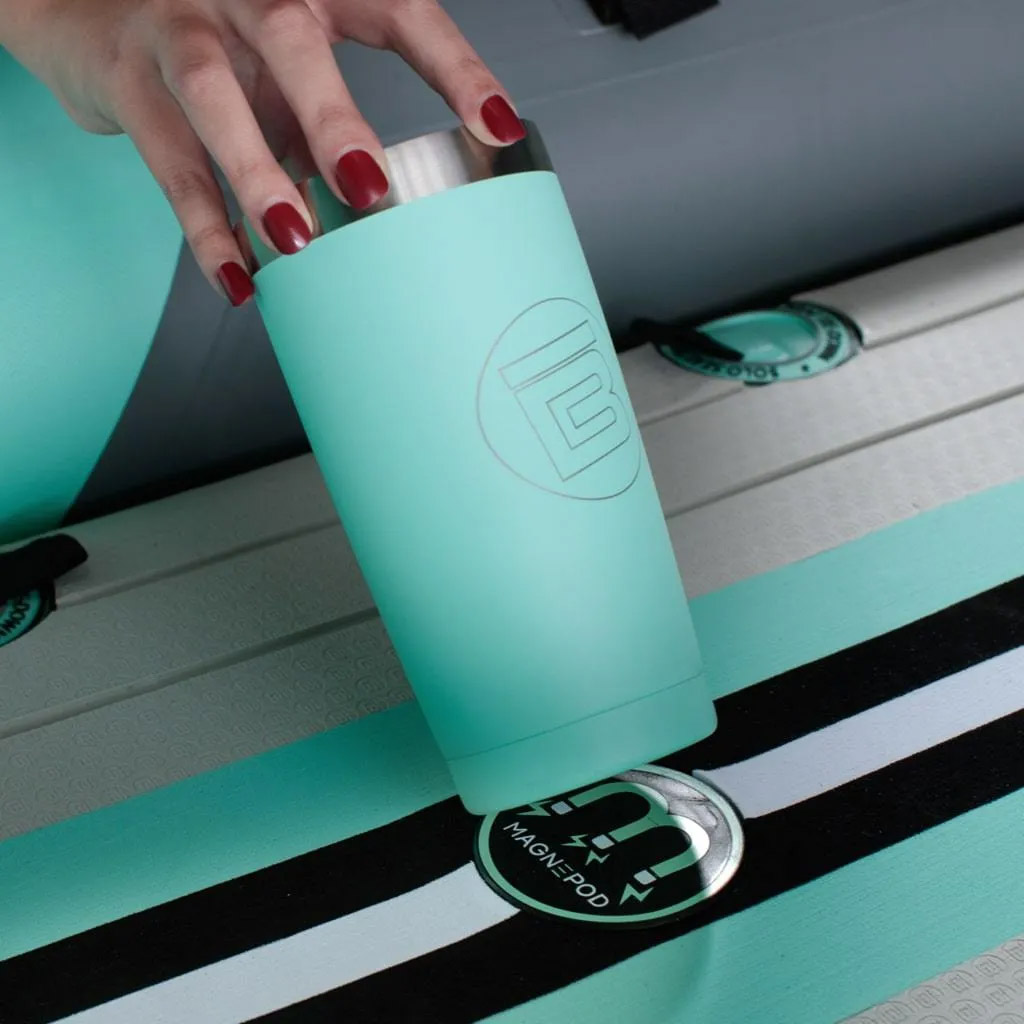 The Dock Hangout also comes equipped with the KULA landing, a spot positioned in the middle of the inflatable meant to hold one of the company's incredible BOTE KULA Coolers. These coolers are neat because they have a beverage dispensing spout, meaning you can literally pour yourself a fresh margarita with the press of a button.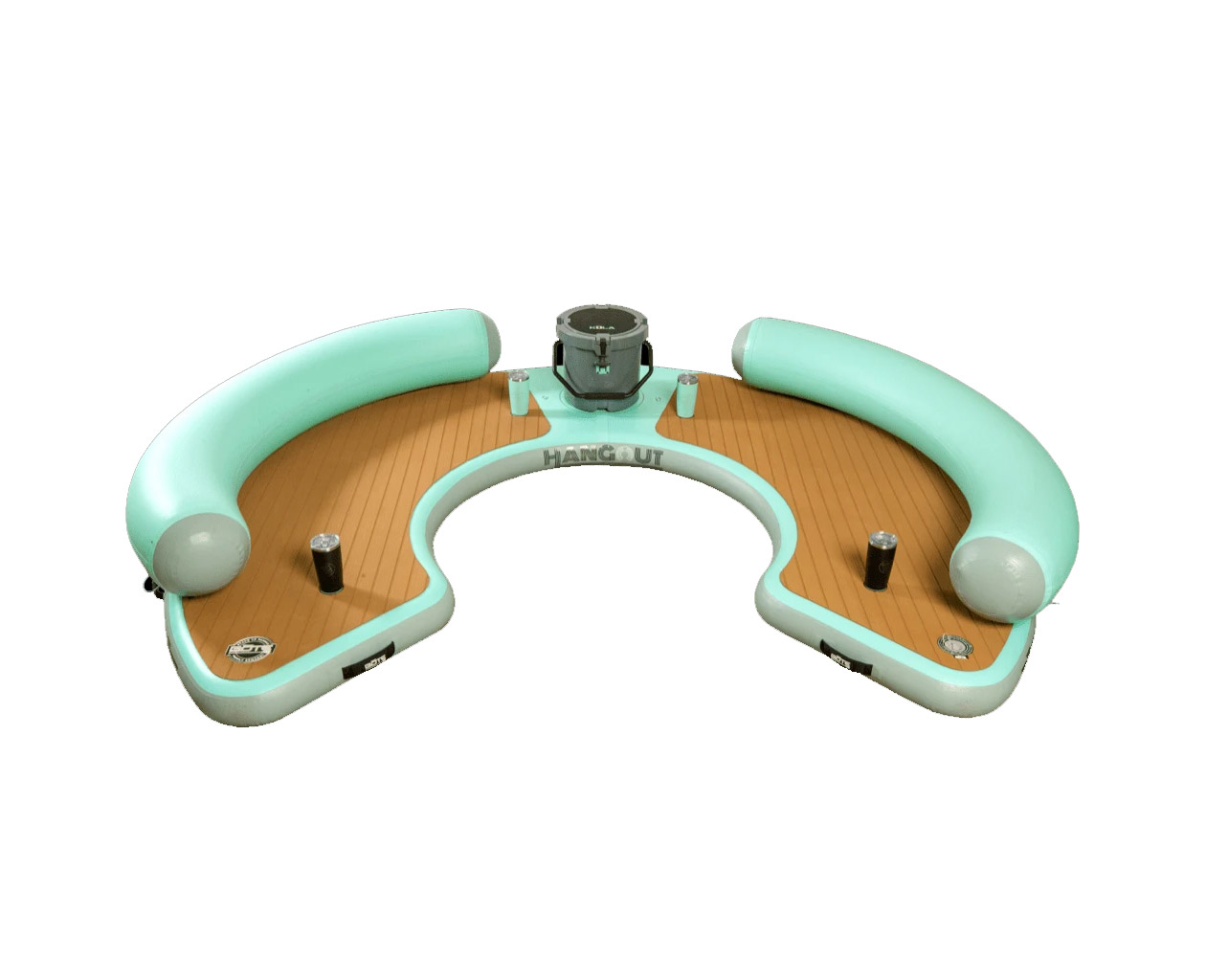 It may seem like you need to invest in a lot of BOTE stuff to perfect your experience, but you can think of these as one-time purchases, since the quality and durability of BOTE products appear to be unmatched when compared to similar brands.
You will find no better proof of BOTE's stellar reputation than by reading customer reviews of any product found on their site. Just go check out the many pictures and videos users share alongside their five star reviews, and I guarantee you will find yourself pretty pumped up (see what I did there?)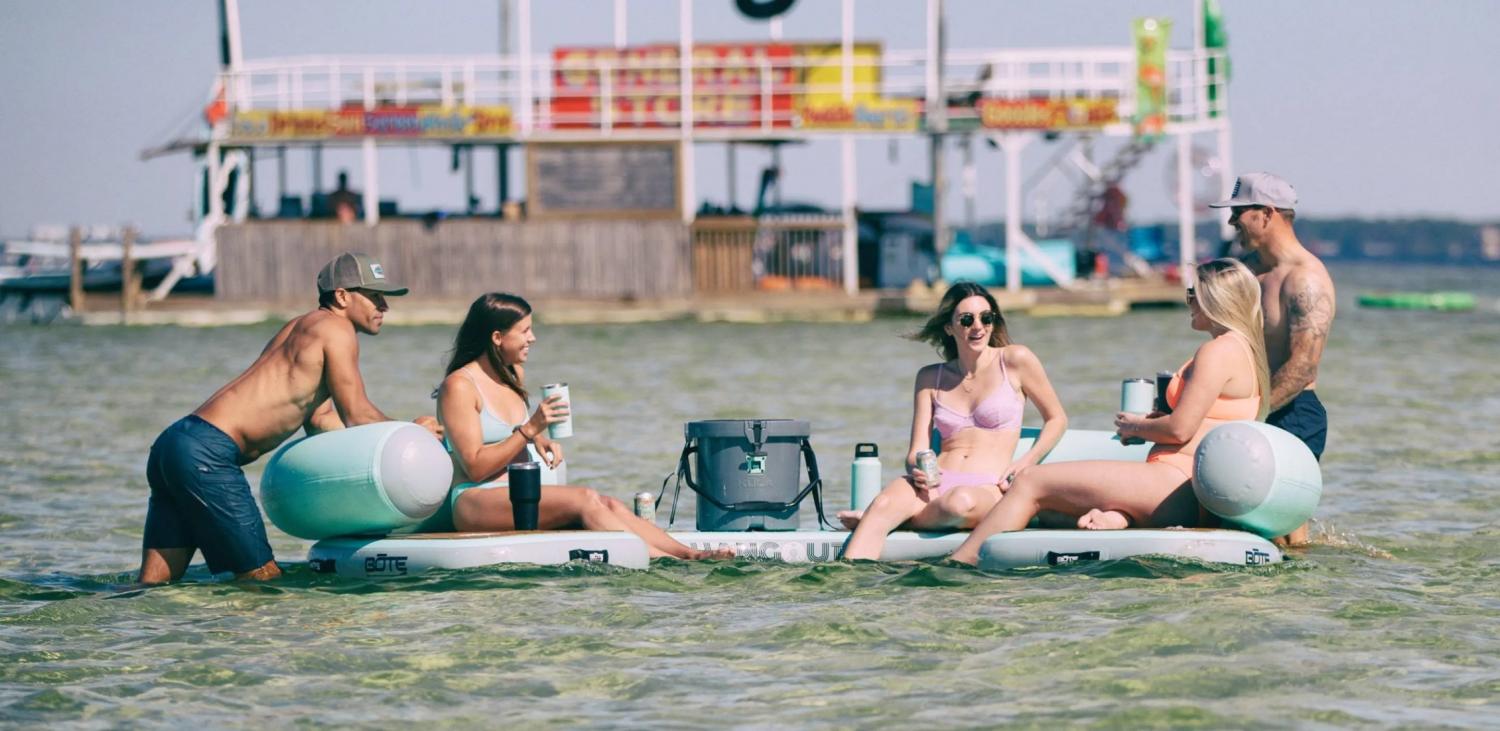 One video, filmed by a drone, shows a customer that camped on top of a BOTE inflatable dock with a couple of kayaks. The footage looks truly idyllic, just one guy sitting alone on his BOTE dock, drifting in a body of water surrounded by grasslands. This adventurous user, named Raymond, stated in his five star review, "went camping on the water with the kayak.. and the dock is really great A++++"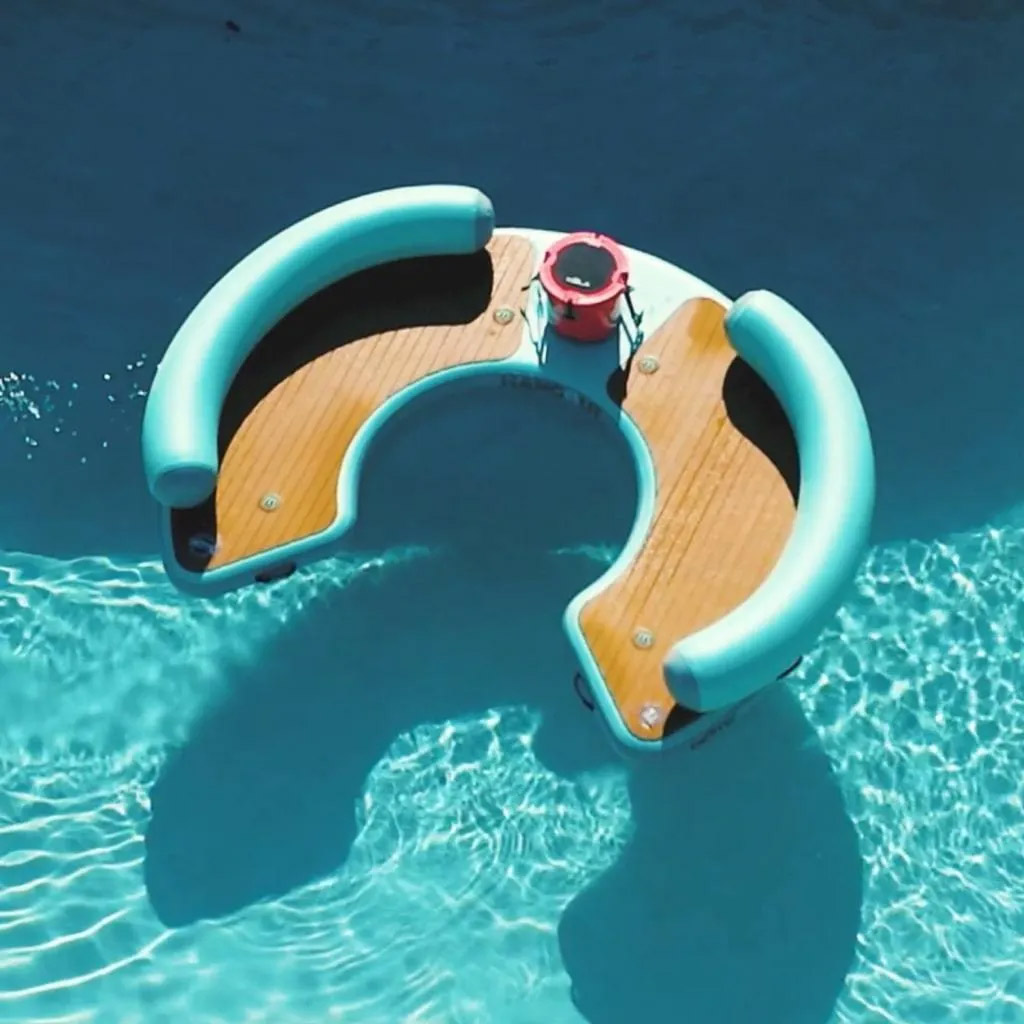 If you're still hesitant, you'll be glad to know that BOTE offers a thirty day satisfaction guarantee on the Dock Hangout, in addition to a two year warranty.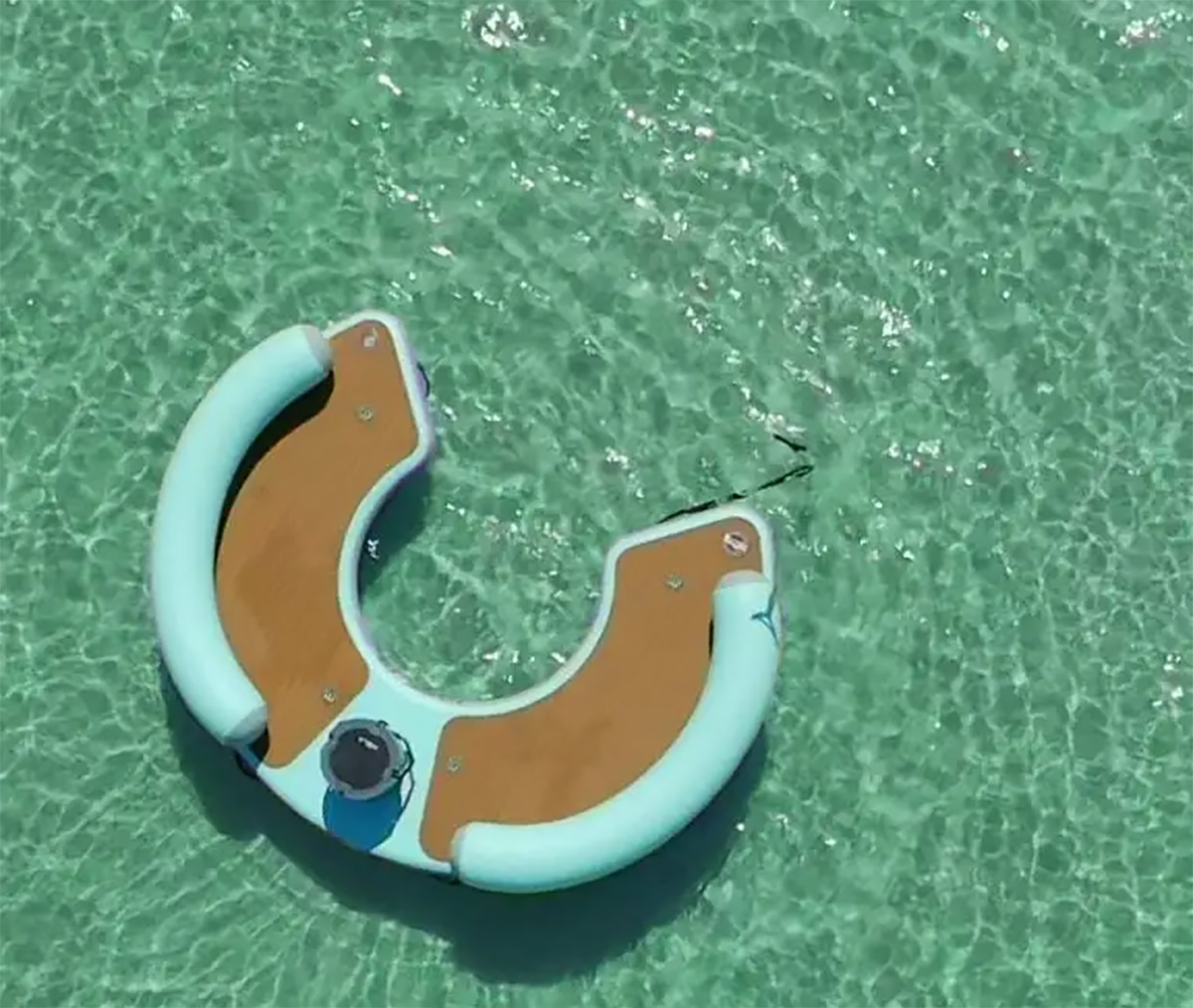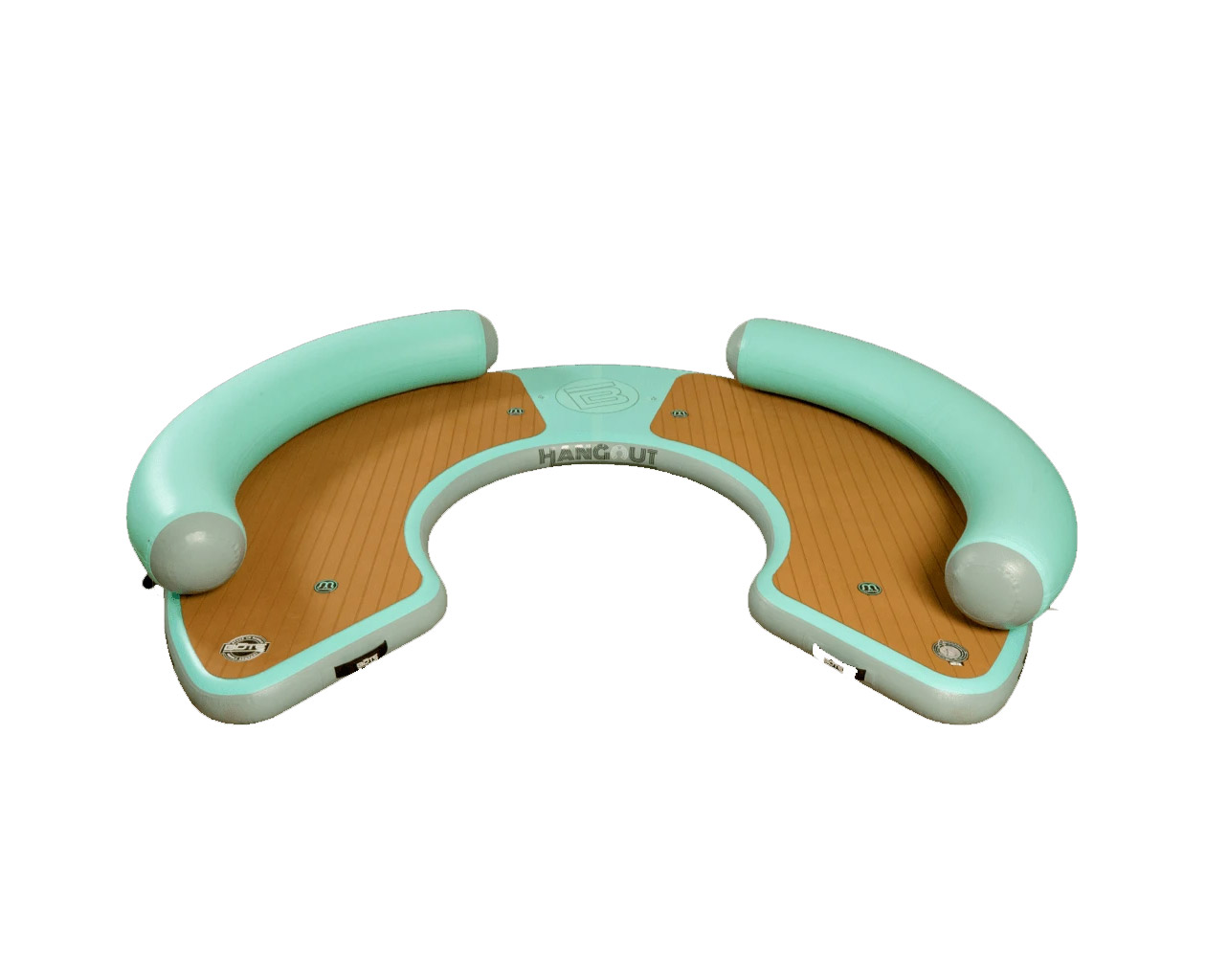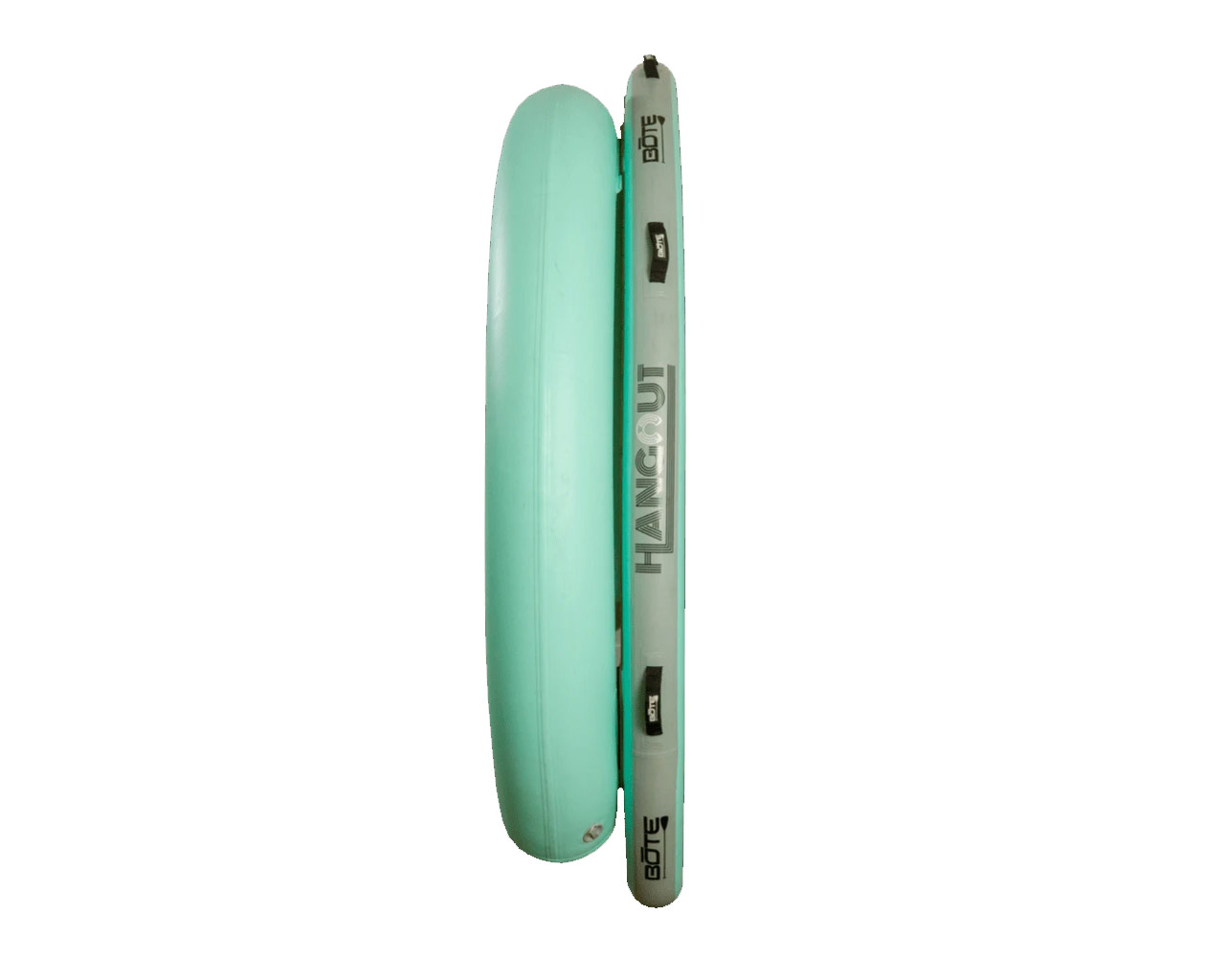 Check out the Bote Dock Hangout in action via the video below.
Subscribe To Our YouTube Channel