Giant 12-Port Super-Speed USB Hub
By Ryan on 10/09/2015 6:02 AM (Updated: 05/31/2017 12:13 PM)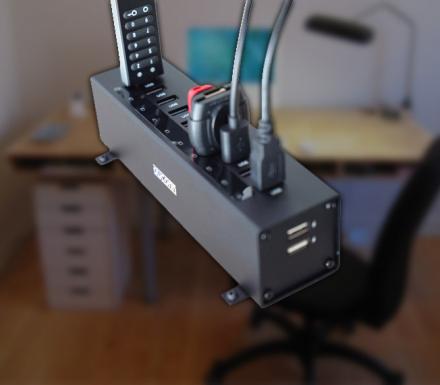 You've got a lot of things to plug in and charge, we get it. These puny 3-4 port USB hubs are just not cutting it anymore. I mean you've got a mouse, a keyboard, a wireless stick, a couple flash drives, a couple external hard drives, a humping dog, a phone to charge, a tablet to charge, a USB astronaut lamp, along with god knows what else, which makes you think you might even need to buy two of these. Never again will you have to waste minutes of your time on your hands and knees searching for an open USB port in the dark jamming your plug into random holes int the back of your computer in hopes it's a USB port.
The Dyconn 12-Port USB Power Hub connects to one single USB 3.0 port on the back of your computer and has 10 charging ports that are also capable of data transfer to and from your computer, as well as two stand-alone USB ports that are just capable of charging.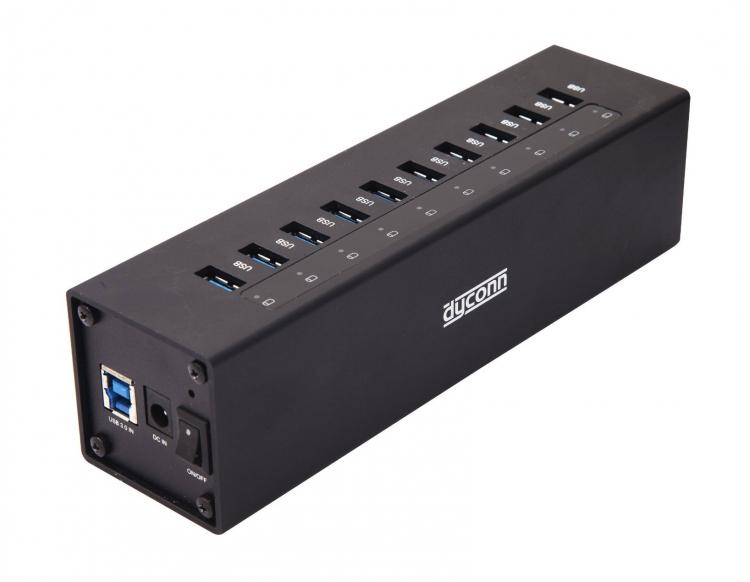 No longer will your plethora of of devices and gadgets go power hungry, the giant Dyconn 12-port USB hub can charge up to 12 devices simultaneously, acts as a surge protector as it will protect your plugged in devices from shocks, has mounting holes on the bottom of it to securely fasten it to your desk or to the wall, and is made using an extremely durable aluminum alloy casing.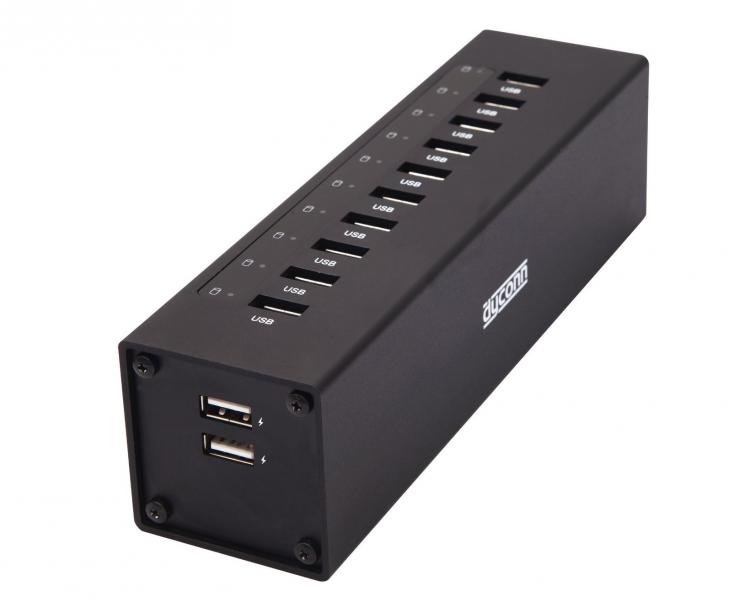 The giant 12 Port USB hub is compatible with all USB devices, is capable of data transfers speeds of up to 5 GBps & 900 mAh bus power output per data port, includes a 12V/4A power adapter, and measures 7.1 inches long x 2 inches wide x 2 inches tall.