Giant 100 Dollar Bill Rug
By Ryan on 12/03/2018 9:58 AM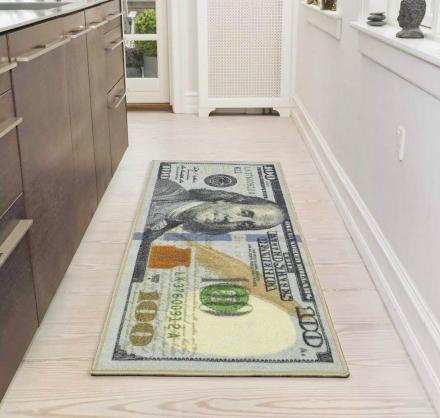 If you're like most people, you love money. Now depending on just how much you love money, you may or not be someone who would decorate their house with said money. This giant 100 dollar bill floor rug is one way to do some decorating with money. It'll surely let your guests now just how much money you have if you simply walk all over it every day!
Made and printed with all the same gorgeous colors you know and love on a regular 100 dollar bill, the giant floor runner rug adds an instant pop to any room or hallway it's placed in, and is the perfect way to accentuate your elite lifestyle.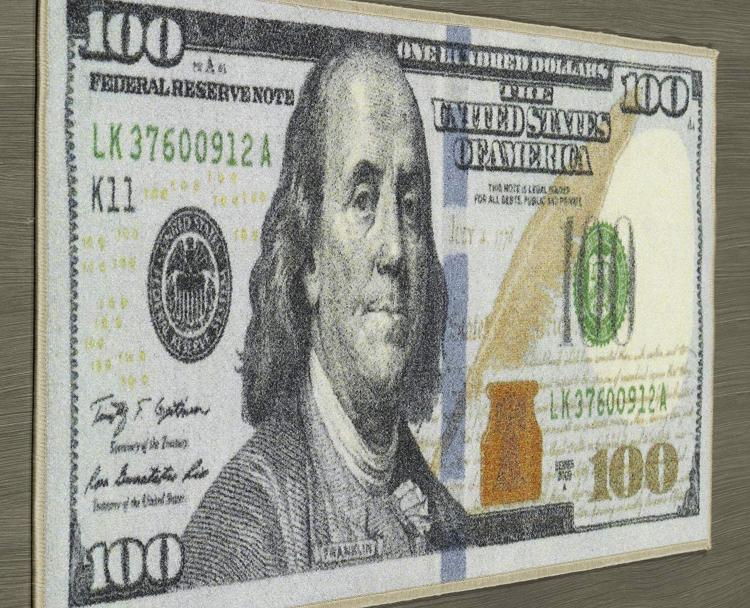 The giant Benjamin Franklin 100 Dollar Bill floor rug is made with a non-slip backing so it won't slide around on hard floors, uses a stain fade and is wear resistance for fuss-free maintenance even in the most high-traffic areas of your home.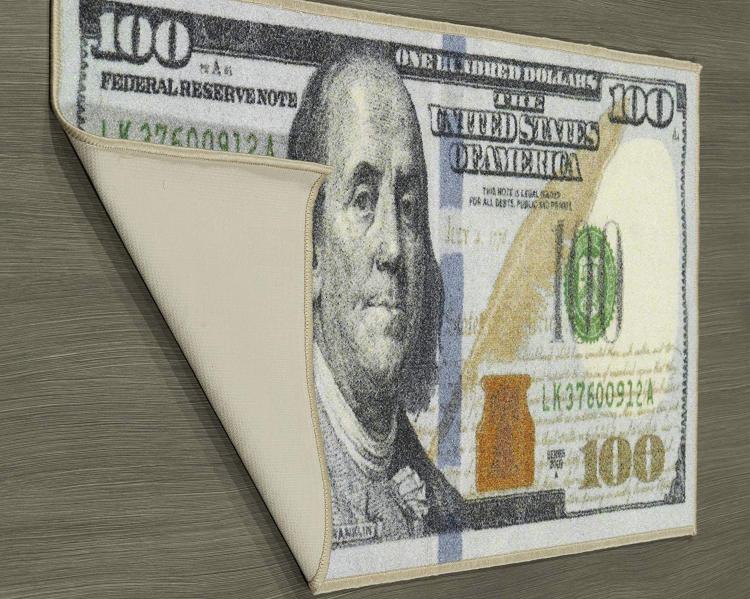 The giant 100 dollar bill runner rug should be spot cleaned only (not washer safe), and should be rotated periodically as to not wear the same areas over time. The money rug measures 53 inches long x 22 inches wide.