Ghostbusters Floating Slimer Halloween Decoration
By Ryan on 10/07/2015 7:50 AM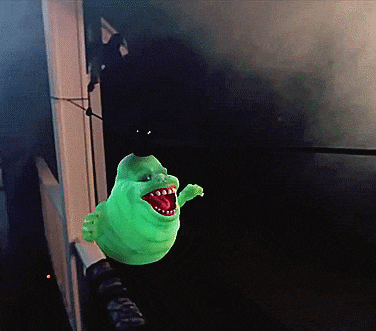 Where does all the food go when Slimer devours all of it? To that booty! I mean just look at that thing. Granted you're not going to want to be around when he needs to empty his bowels. The Floating Slimer is a Halloween decoration that makes Slimer from Ghostbusters float across back and forth on a cord that you can hang anywhere. Plus while he floats back and forth his eyes will blink with a flashing light, he glows in the dark, and the theme from Ghostbusters plays out of an internal speaker. The Slimer Halloween decoration comes with a 15 foot cord that you can attach anywhere and he will float back and forth between two toggles that you set anywhere on the cord. So if you only want him to float back and forth between a 3 foot area, you can do just that by placing the toggles 3 feet apart from each other on the cord.
Perfect to put up while wearing your Slimer mask, the floating Ghostbusters floating Slimer Halloween decoration is officially licensed by Ghostbusters, is powered by 3 AA batteries (which are not included) that are stored within the body of Slimer, has an on/off switch on the bottom of the device, weighs 1.5 lbs, and Slimer measures approximately 10 inches tall.
[Alternate Purchase Link]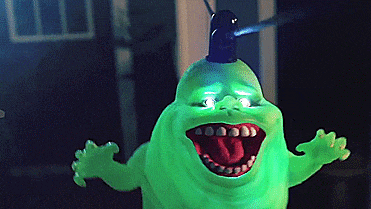 Check out the Ghostbusters Floating Slimer Halloween Decoration in action via the video below.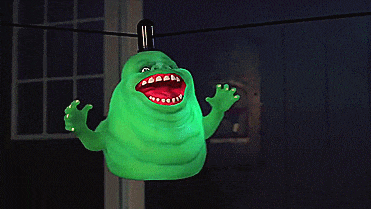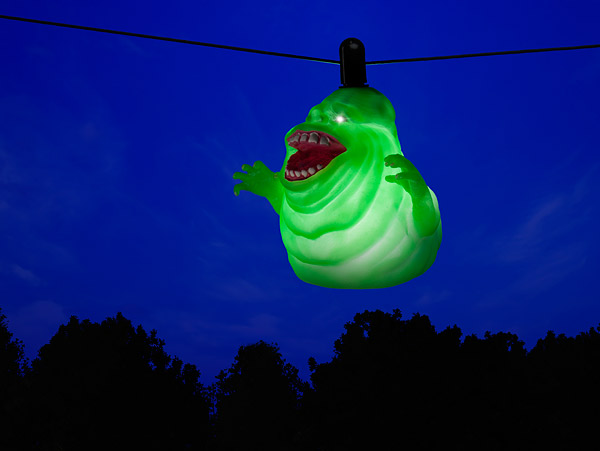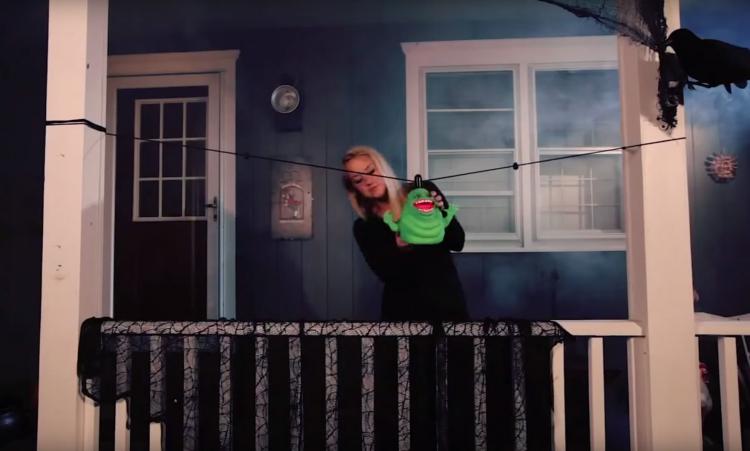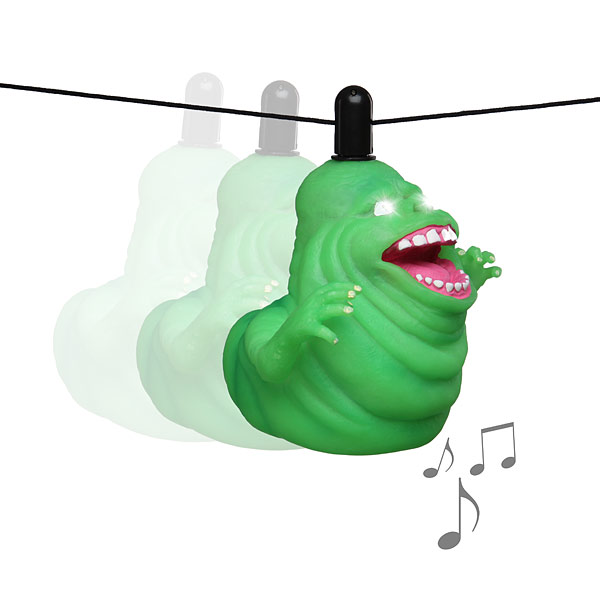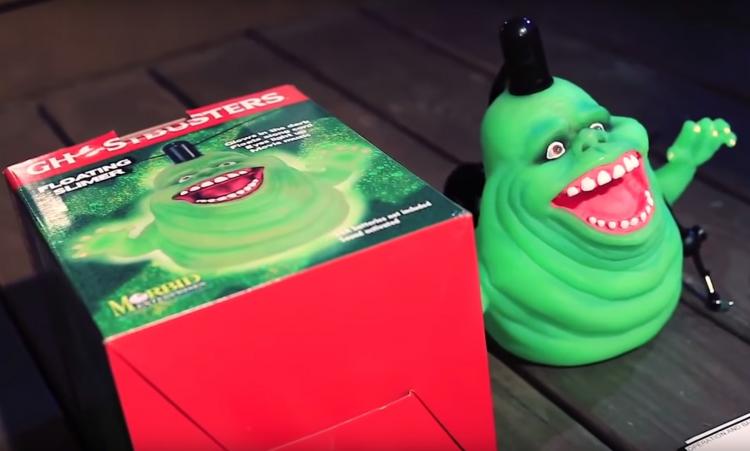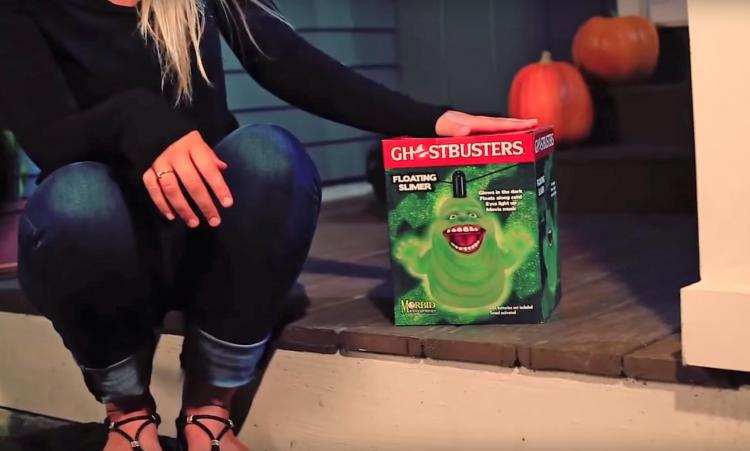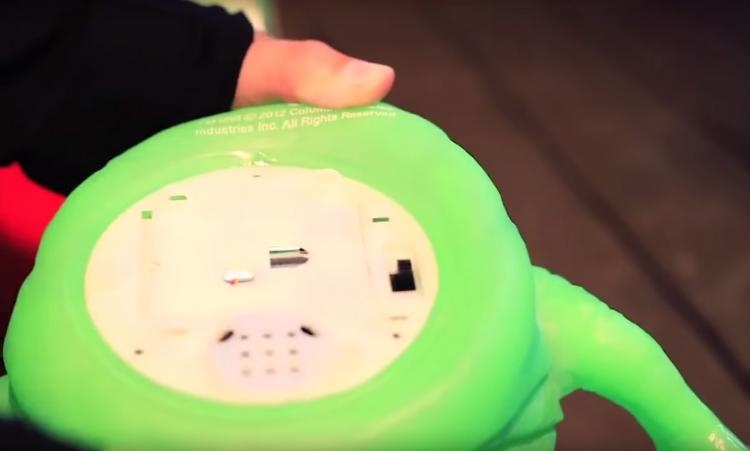 Subscribe To Our YouTube Channel