Geode Rock Floor Rug
By Ryan on 01/26/2018 12:14 PM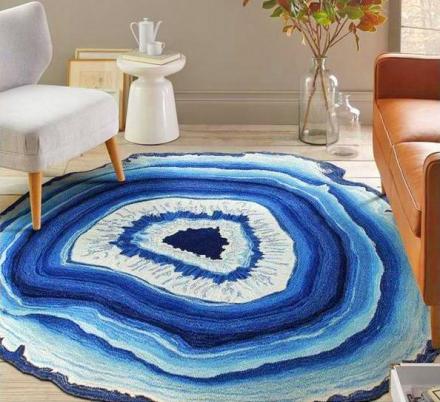 You've played the game "the floor is lava", now get ready for the floor is geodes. Frankly, geodes are much prettier and far less dangerous of an imaginary game. Most of us can't afford to deck our floors out in an actual geode though, so it's a good thing that this awesome rug looks completely authentic, and makes it look like you have a giant open geode rock on your floor.
People will think your floor is made from a giant geode rock instead of having hardwood floors or carpeting in your home. Then they'll find out its a cool rug and be just as impressed, most likely wanting one for themselves.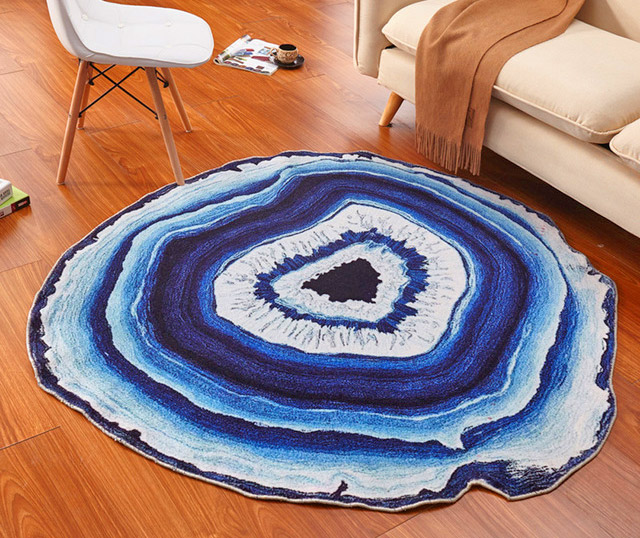 This geode rock rug will liven up any room and be the focal point of any room that it resides in. It's that beautiful. Whether it is in a kids room, the living room, your den, under a crib, or anywhere else, this rug is a real feast for the eyes.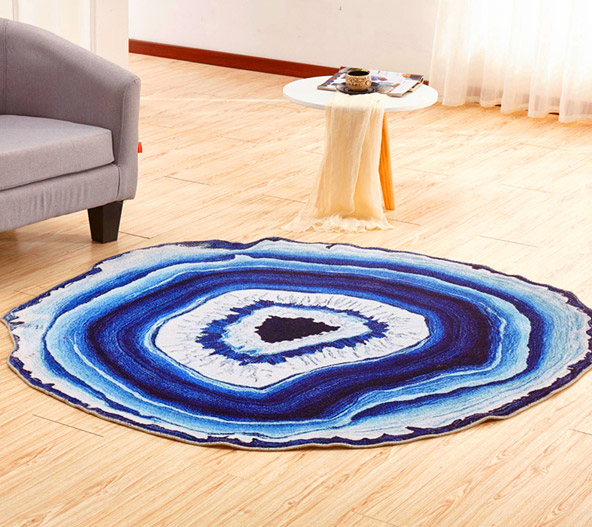 The geode crystal rug is made of 100% Nylon so it will stay comfortable and never deform. Plus, it comes in a bunch of different sizes to accommodate any sized room, including diameter sizes of 23 inches, 31 inches, 39 inches, 47 and 59 inches.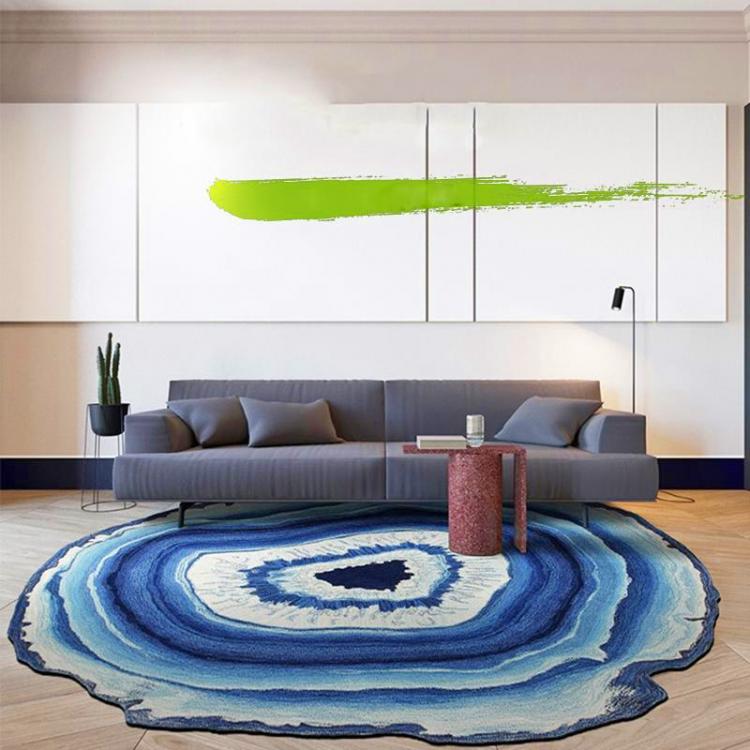 You can wash the geode rock rug in your washing machine or hand wash it, so cleaning it up when it gets dirty is super easy. There's even skid resistant backing on the bottom of it that will make sure it stays where you put it.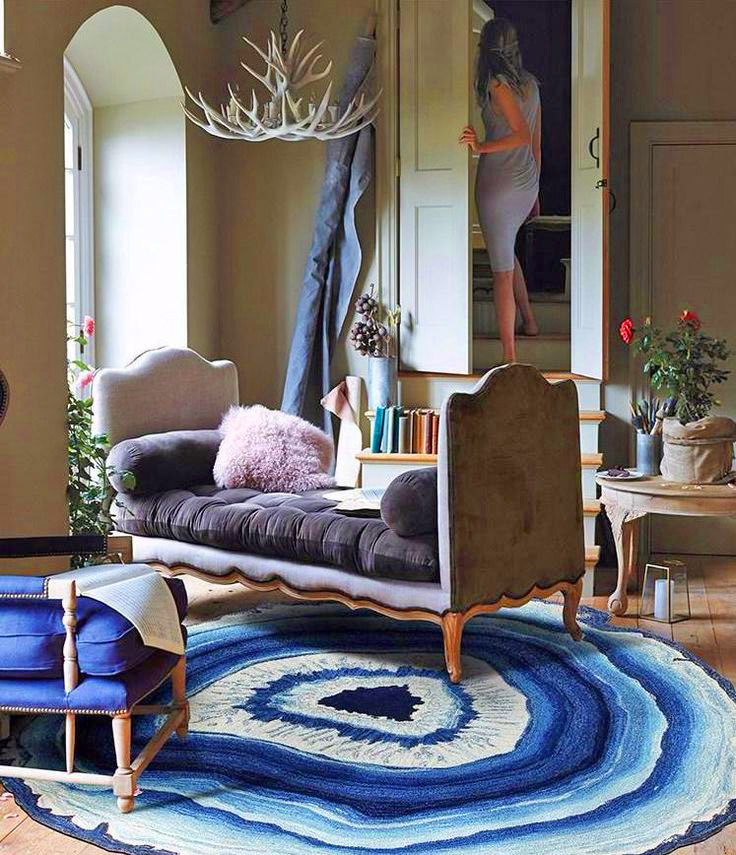 This unique and beautiful geode rug is the perfect way to add some unique art to your home that doubles as a functional rug for an affordable price. The only kicker is that since this unique rug is listed on Aliexpress, expect long shipping times.