Gator Grip: A Universal Socket Wrench That Adjusts To Any Shape or Size
By Ryan on 11/25/2018 2:22 PM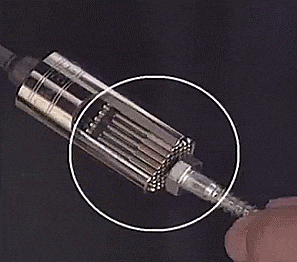 The Gator Grip is a universal socket attachment that will let you screw/tighten basically anything. How it works is the inside of the device is filled with a ton of rods that self adjust and form to any shape that's stuck inside of it. No longer will you need a different device and/or socket size for each nut/bolt you need to fasten or unscrew, the Gator Grip adapts to every size up to a 3/4 inch bolt/nut.
A perfect gift idea for Dad, or the handyman in your life, the Gator Grip is able to replace both your metric and standard socket wrench sets due to it's adaptability to any size, plus it even includes a bit adapter so you can attach it to any electric drill or screwdriver.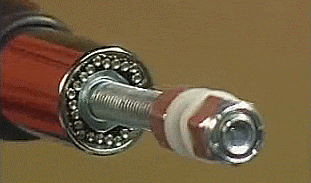 The inside of the Gator Grip contains 54 steel pins that can automatically adjust to fit everything from wing nuts, square nuts, broken or rusted nuts, hooks, along with any other shape you could imagine. When you slide a bolt or nut inside the chamber of the Gator Grip, the steel pins will slide backwards to perfectly fit the shape of the nut and gets a super tight grip around it so that you can easily fasten/unfasten it without ever changing out for a different socket size.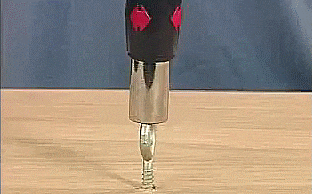 The Gator Grip can accommodate standard sized nut and bolts between 1/4 inch - 3/4 inch, along with metric sized nuts and bolts between 7mm - 19mm. The package comes with a ratchet wrench, a drill bit adapter, and the Gator Grip socket.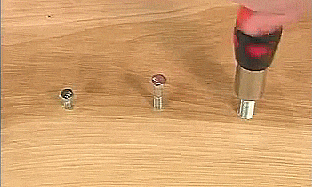 Check out the Gator Grip universal socket wrench in action via the video below.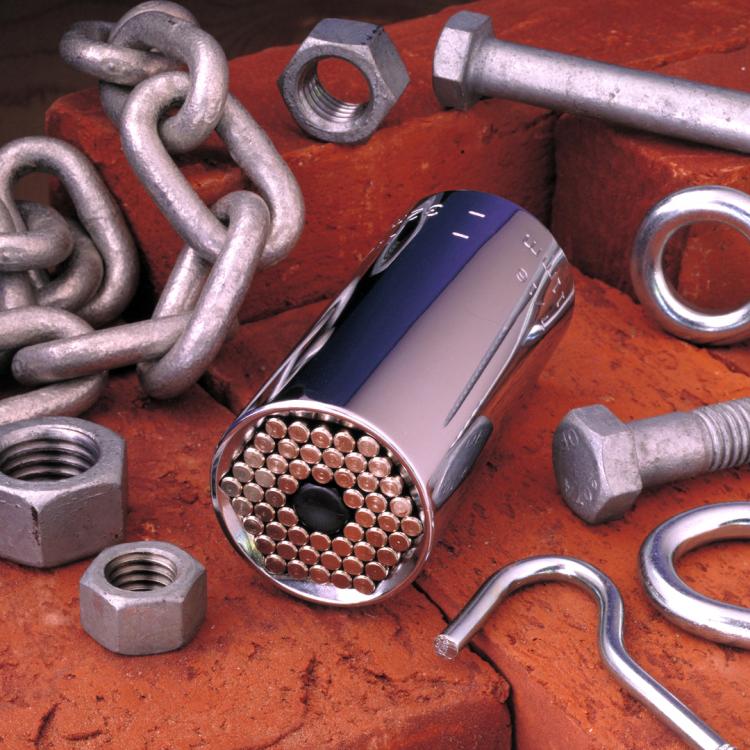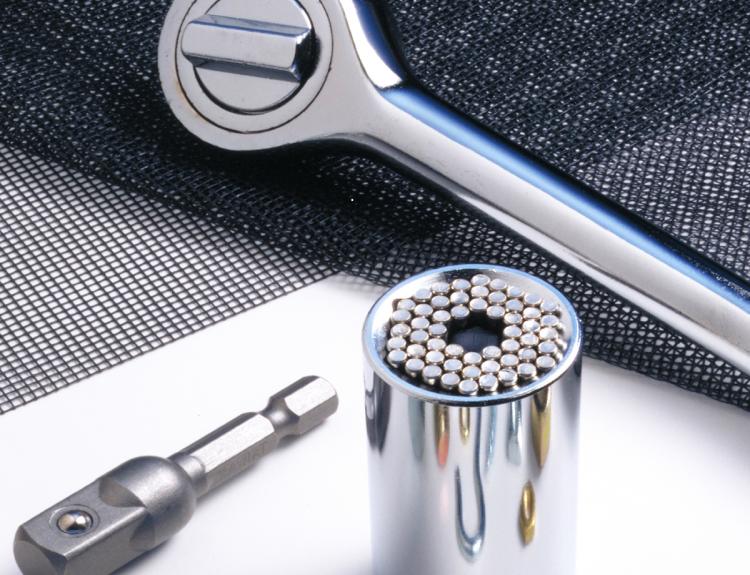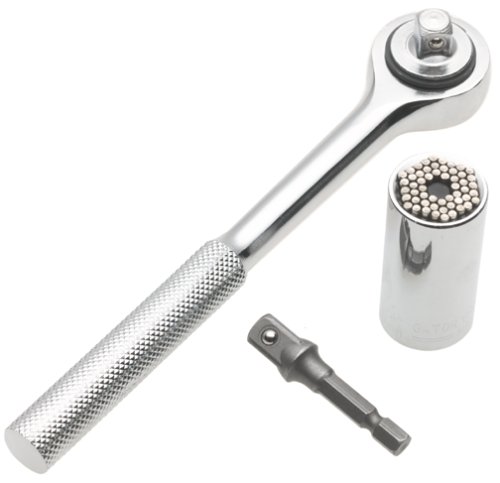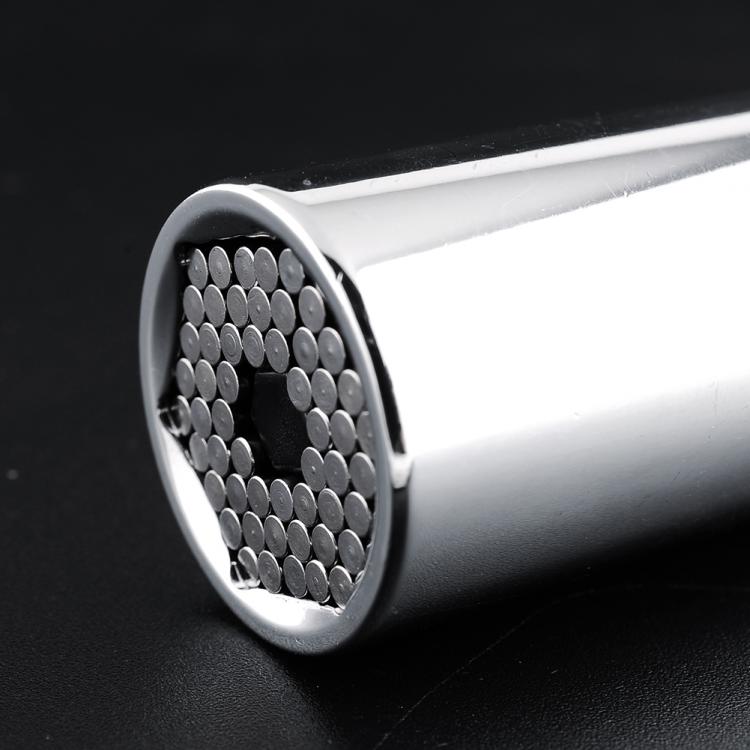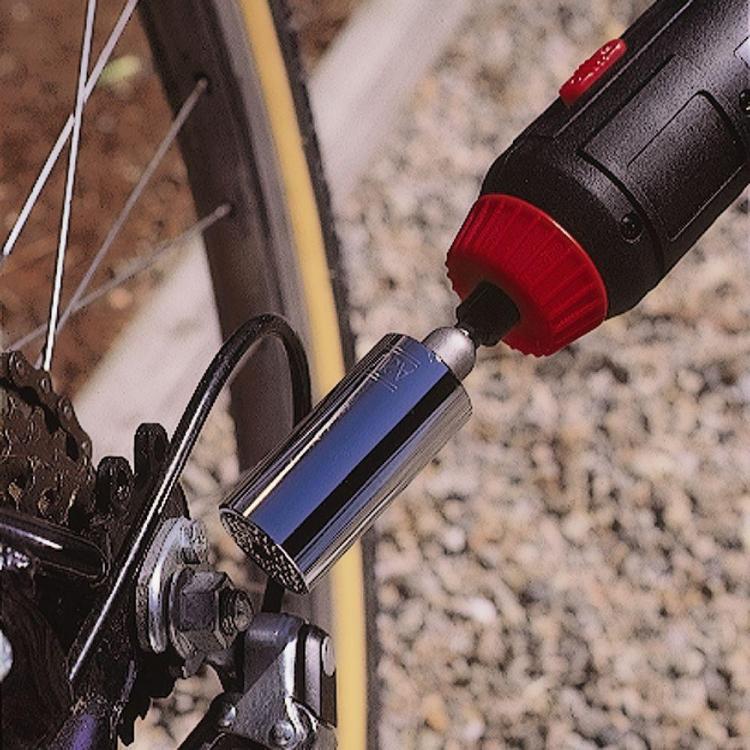 Subscribe To Our YouTube Channel