Garment Duffel Bag Lets You Carry Your Fancy Clothing In Disguise
By Ryan on 04/08/2016 7:49 AM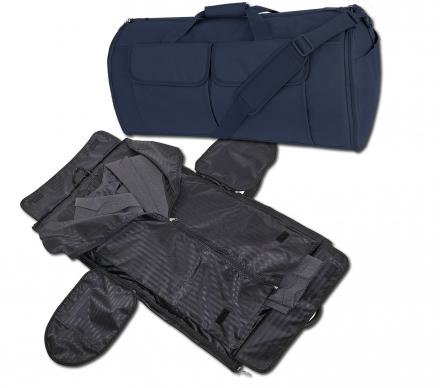 Carrying your fancy clothes around in that fancy little garment bag can be a little annoying at times. Not only do you have to hold it by it's hanger which is extremely uncomfortable, but you also have to hold it up in the air like an idiot so that it's not dragging on the ground. Plus you have to let the world know how nice pressed and tidy you like to keep your garments. This travel garment bag turns your clothing into a duffel bag that not only keeps your clothing nice and tidy and from getting wrinkled or messed up, but also makes it so much more convenient to haul around everywhere. Of course you'll also look much less like an idiot.
How it works is the duffel bag completely unfolds so that it looks just like a normal garment bag so you can place your clothing inside, then once you're ready, fold the bag back up into duffel bag form and be on your merry way. Your clothing essentially get wrapped all the way around the outside of the duffel bag, never being folded or messed up. Plus you of course get extra pockets on the outside of the duffel bag to carry a whole lot more little stuff than you normally could, along with all of the room on the inside of the bag to carry shoes and extra clothing.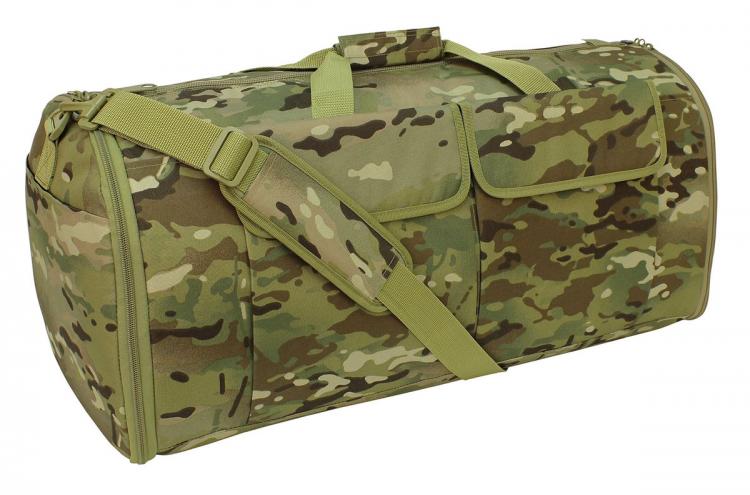 The garment duffel bag is made from a 600 Denier vinyl backed polyester construction, is extremely rugged and durable, have dual front pockets along with end pockets to hold extra stuff, and has adjustable and padded shoulder straps for added comfort. The bag also features skid-resistant pads on the bottom of the bag so that it won't slide around if you set it down, is TSA carry-on compliant, comes in a plethora of different colors to choose from (including various army and camo styles), and measures 25 inches long x 12 inches tall x 11 inches wide when in duffel bag form.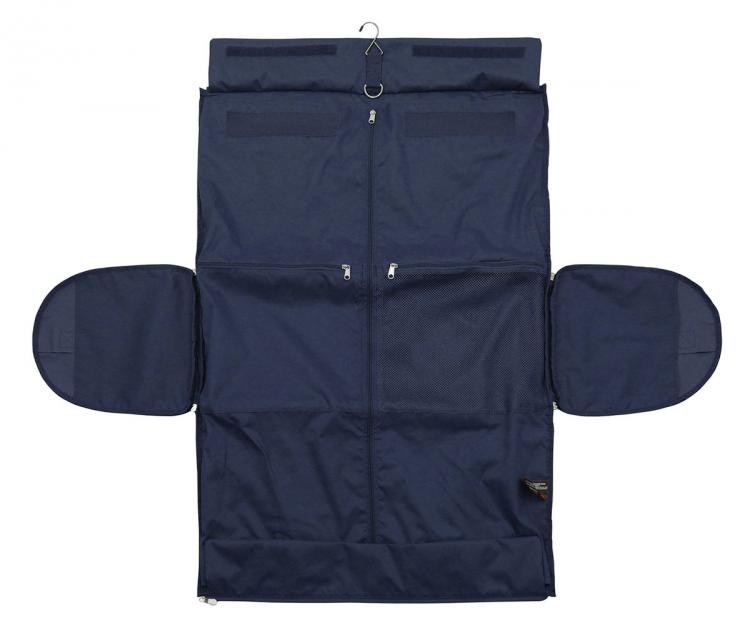 Check out the garment duffel bag in action via the video below.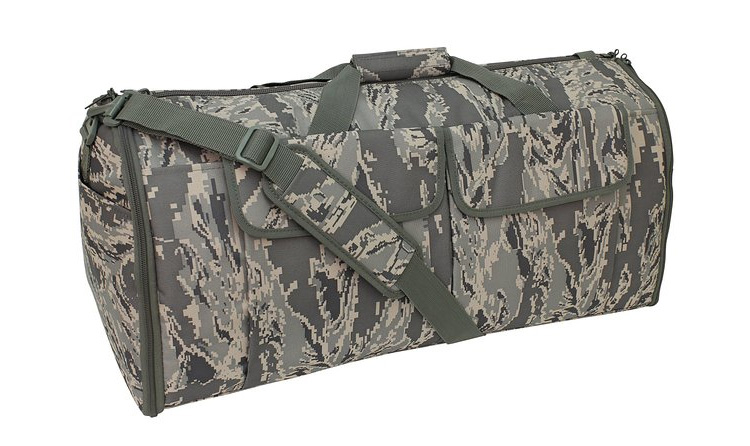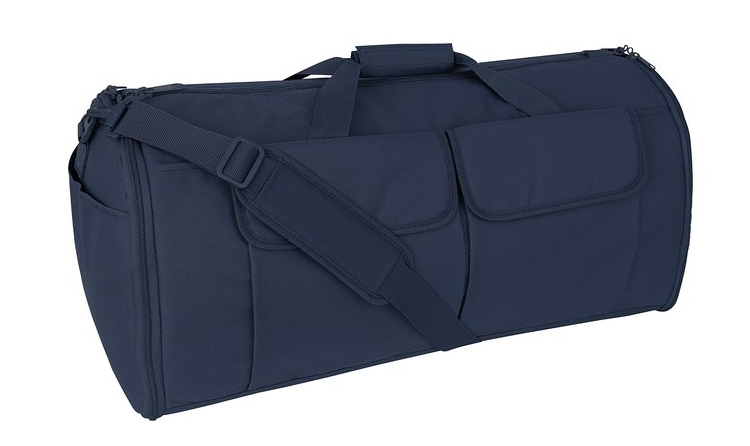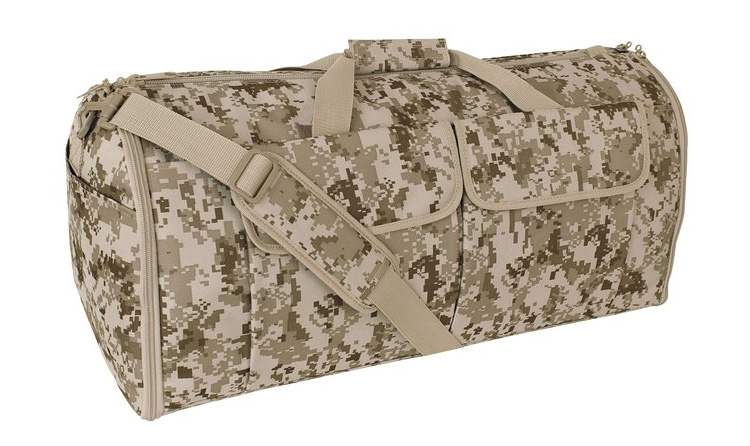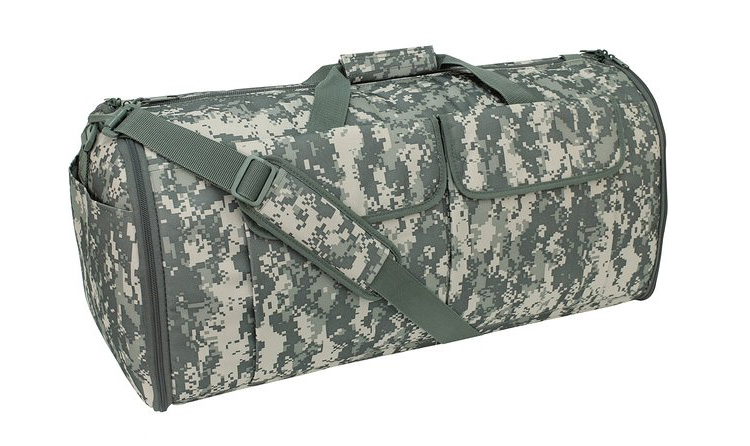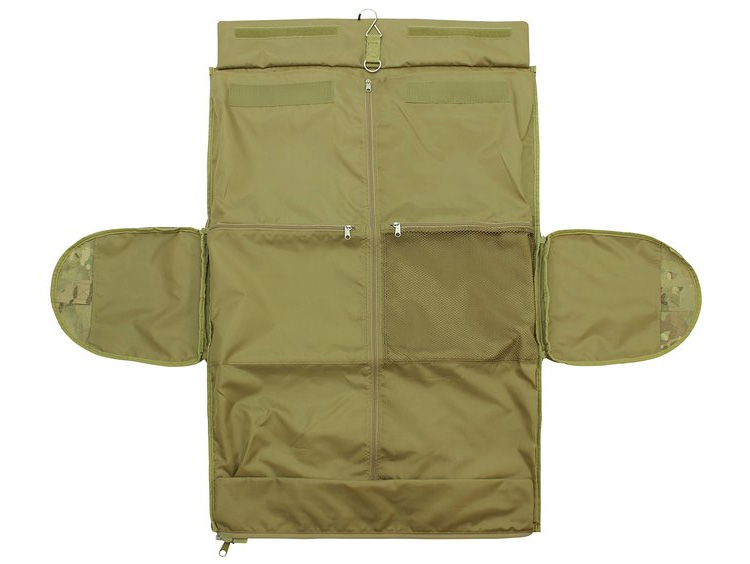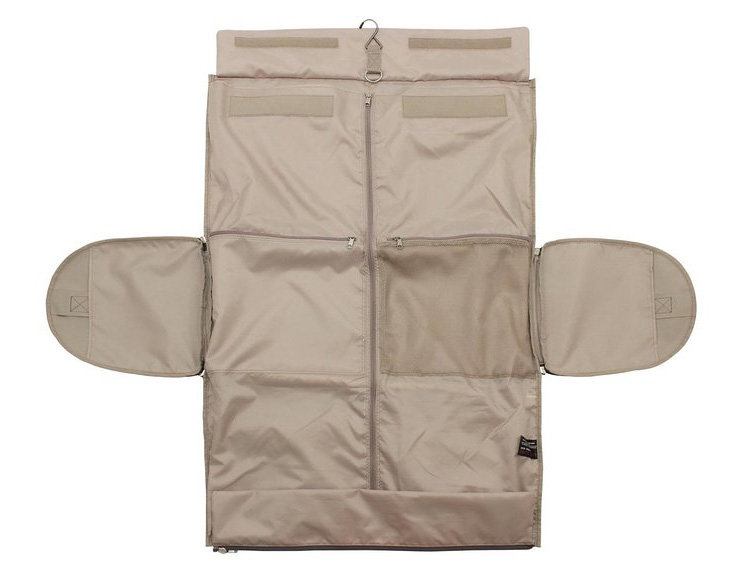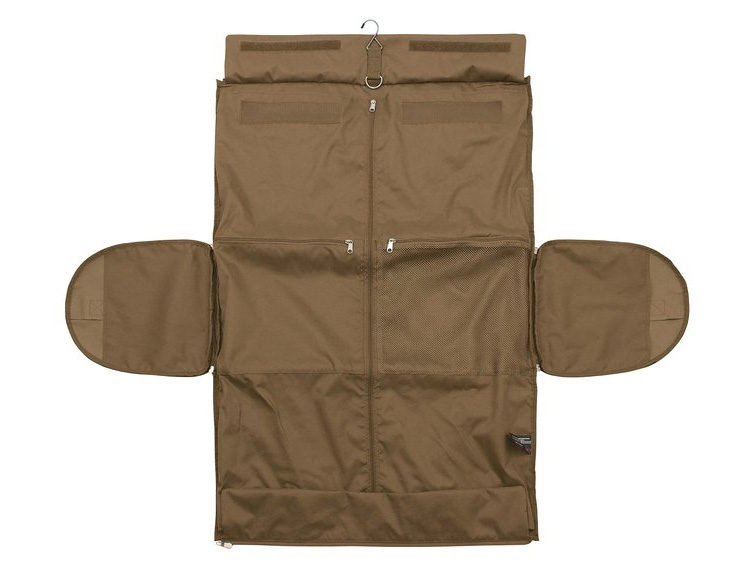 Subscribe To Our YouTube Channel