This Underwear For New Dads Come With An Integrated Nut Cup To Protect From Baby Kicks
By Ryan on 09/15/2020 12:08 PM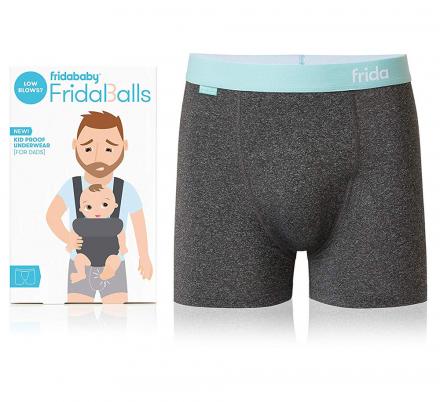 Every new Dad has been there... Carrying there new child on a harness in front of them, and get a swift kick to the nuts form their babies dangling legs. Your baby doesn't intentionally blast your groin on purpose... hopefully... But nonetheless the deed gets done. This company has ingeniously come out with boxer briefs for new Dads that come pre-installed with an integrated nut cup. Thus when wearing these nut cup underwear for Dads, baby kicks to the groin will be of no pain anymore.
The unique balls protecting underwear for Dads is called the FridaBalls, and it's made by FridaBaby, the same company that makes the Nose Frida nose suction tool to loosen baby boogers, as well as the Windi baby tool to help relieve baby gas. It seems they've now come full circle to protect the source from where the babies come from.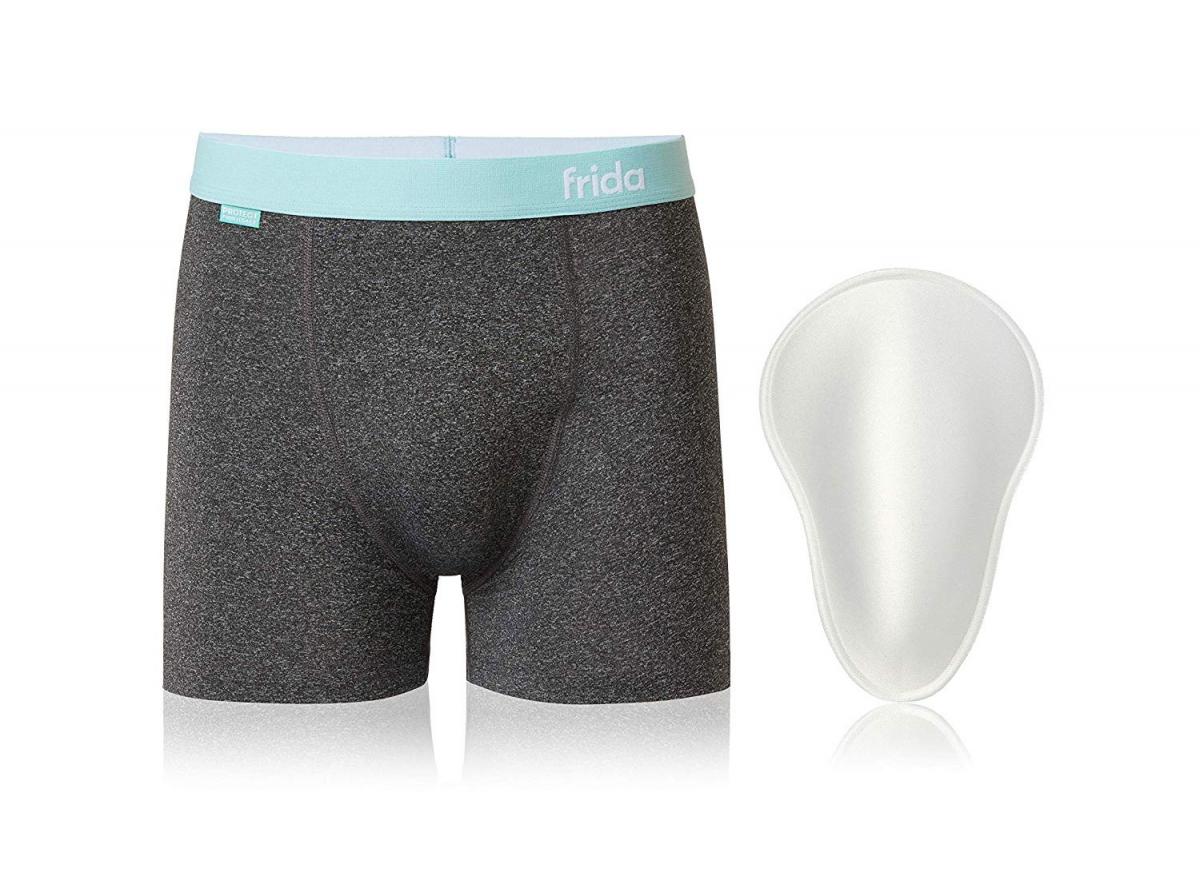 Unlike an actual nut cup that's a hard shell and quite uncomfortable to wear for a long duration, the FridaBalls use a more comfy foam pad that get inserted into the boxer briefs that are comfortable to wear all day long. They won't protect from a karate kick from a black belt, nor will they protect from a line drive from a baseball, but consider little accidental kicks from your baby hanging in front of you no problem to the nethers.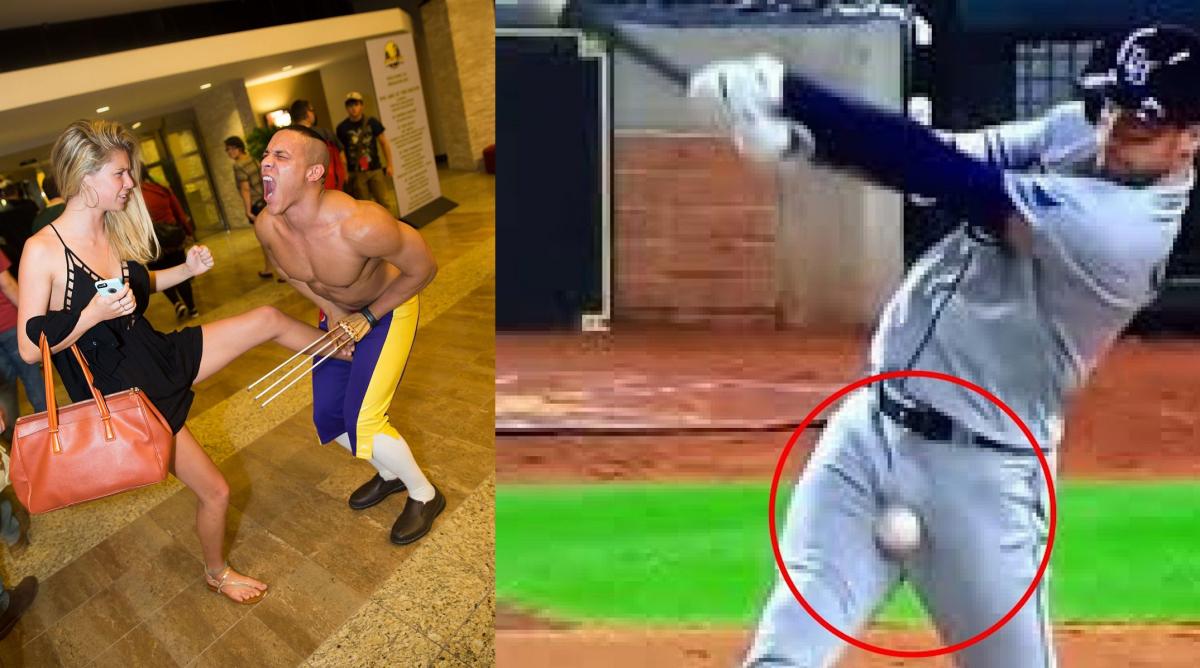 The unique boxer briefs made just for new Dads are made from breathable, stretchy fabric, and uses moisture wicking boxer material to keep everything nice, dry, and fresh down there. It also has a never-slip waistband that'll be sure to stay around your waist all day long, especially when chasing the kids around.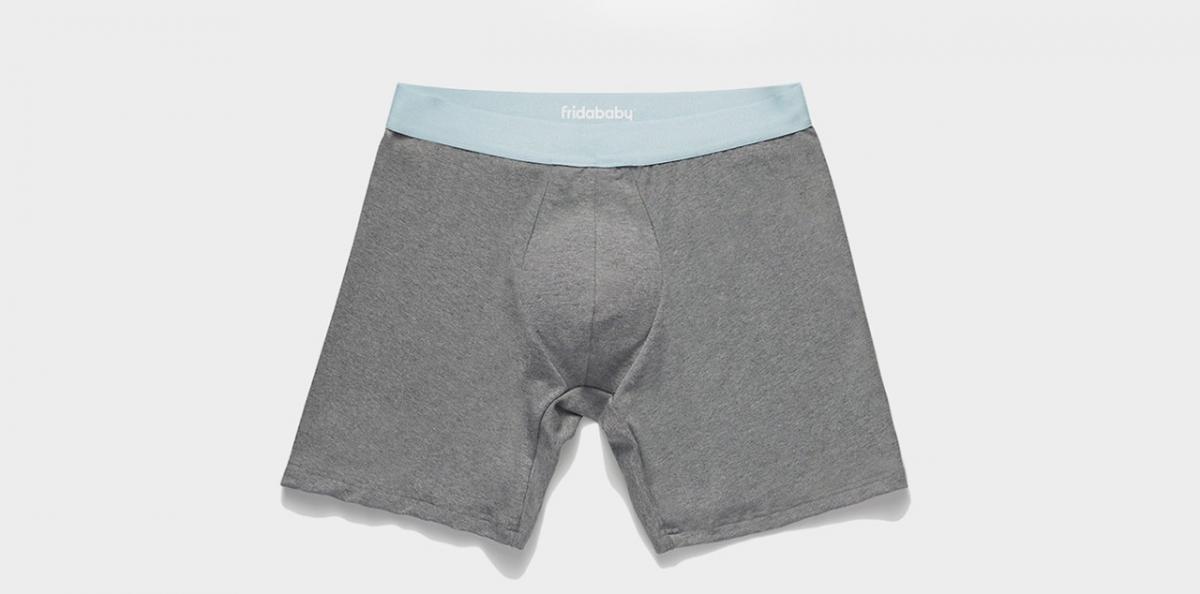 Great for protection from the occasional baby head but to the nuts, the accidental karate kick while using a front baby carrier, or just while jumping on you in bed in the morning, the underwear for dads with integrated nut cup makes a perfect gift idea for new Dads or men expecting to be Dads soon!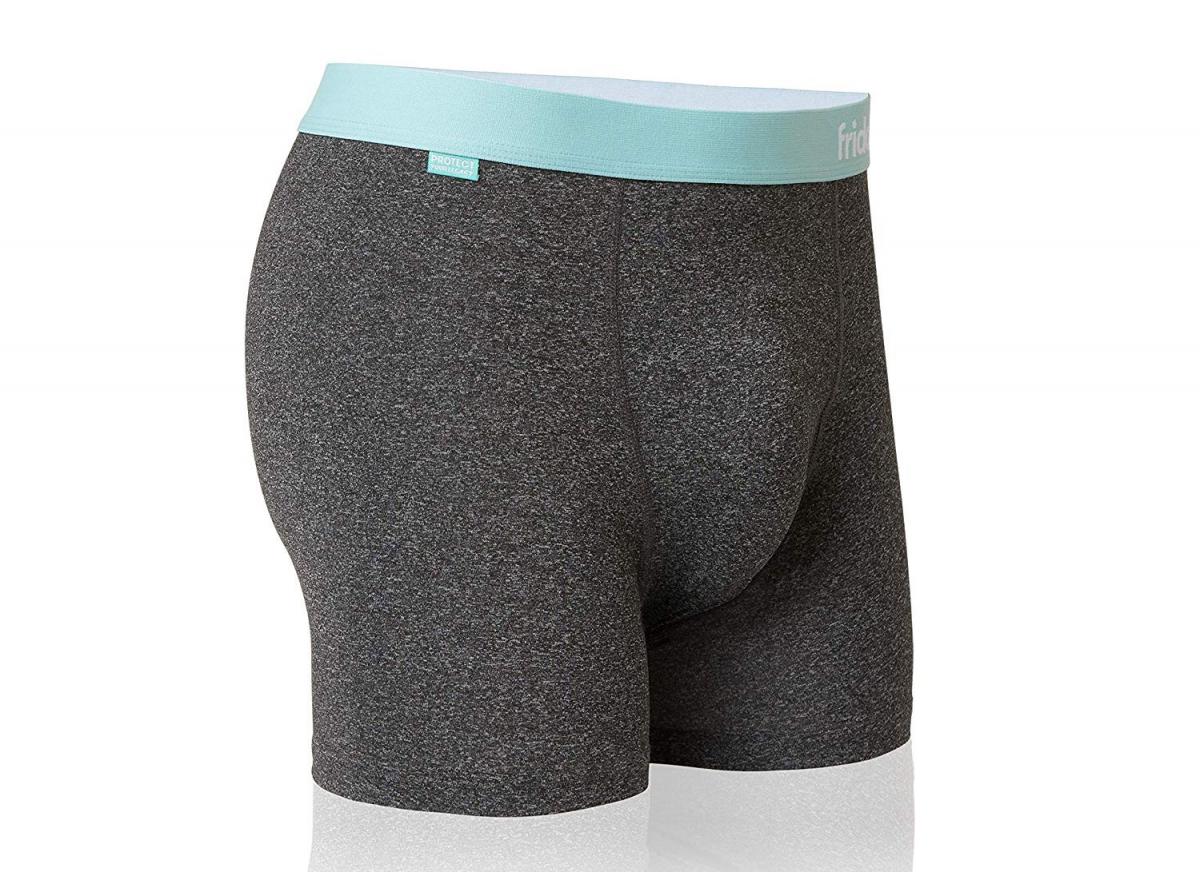 Check out the FridaBalls nut cup underwear for Dads in action via the video below.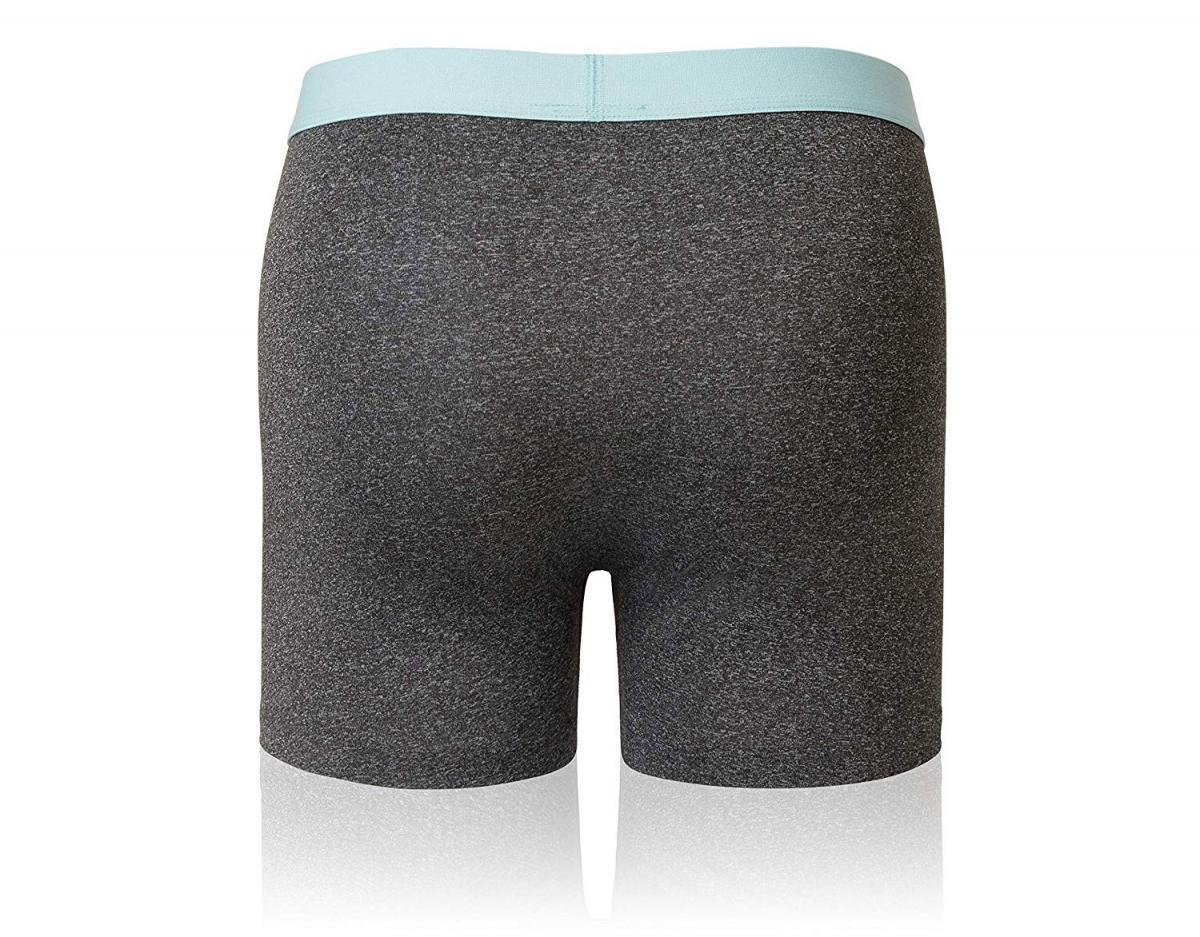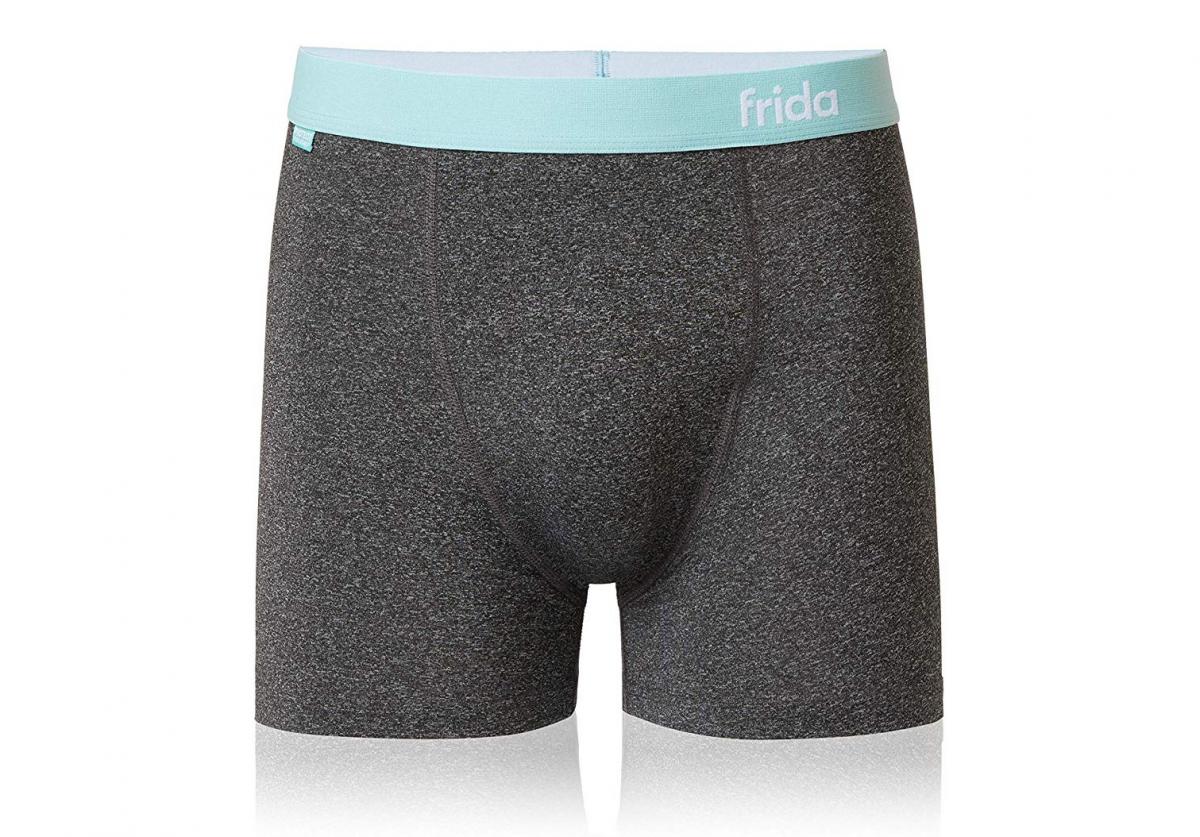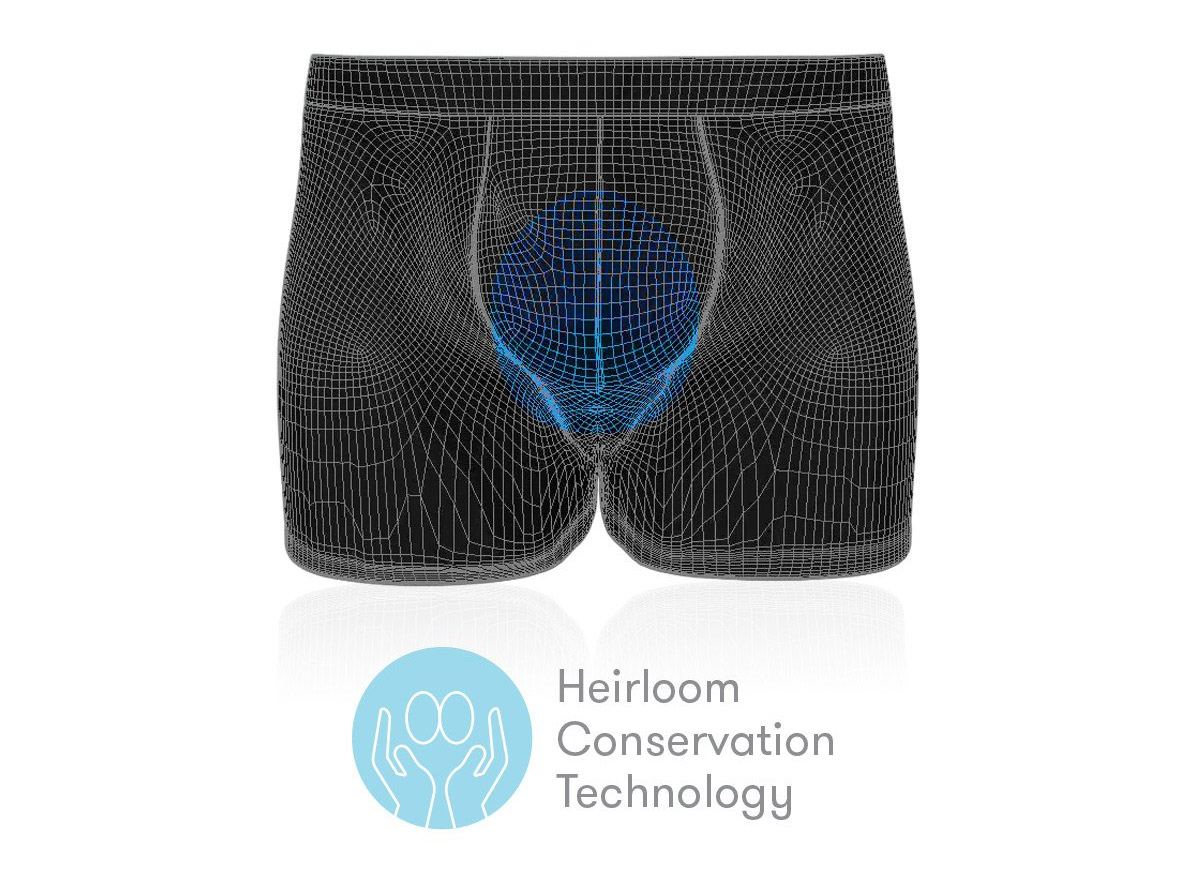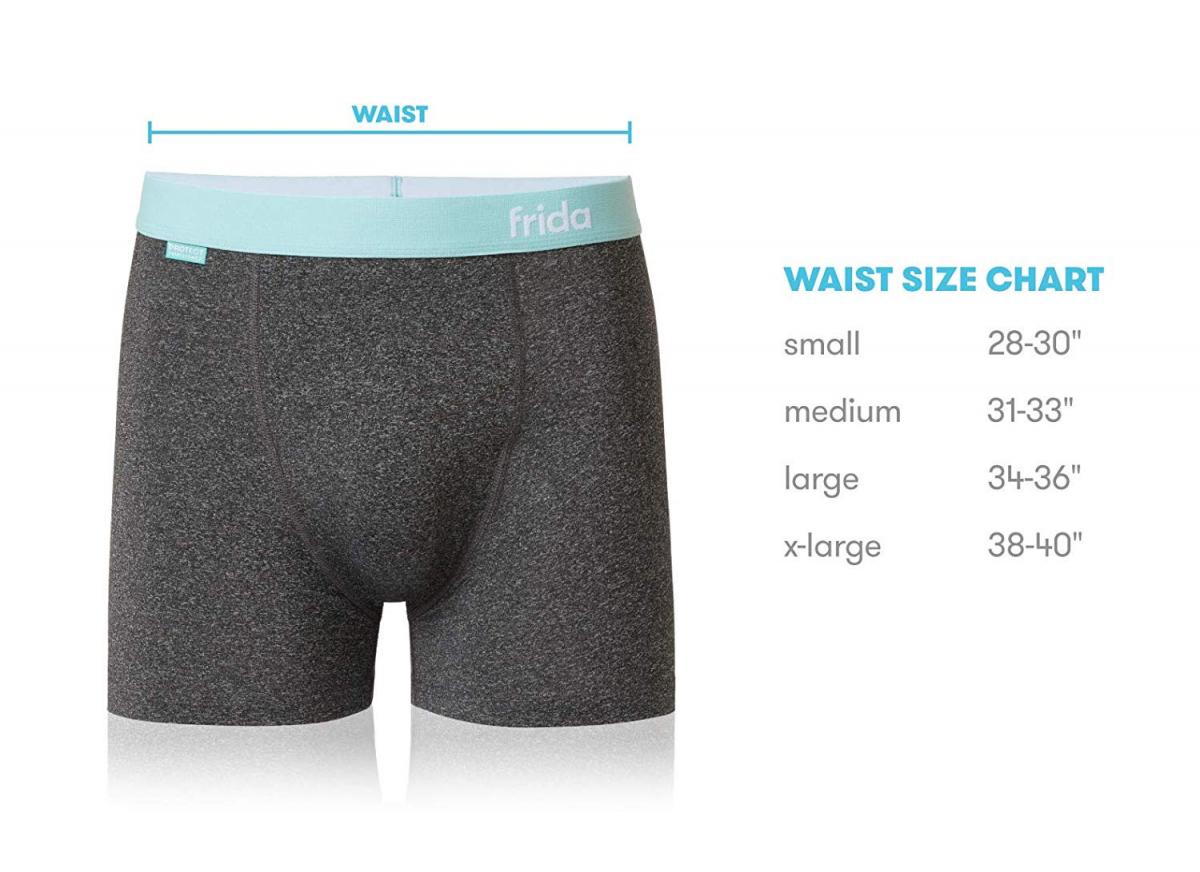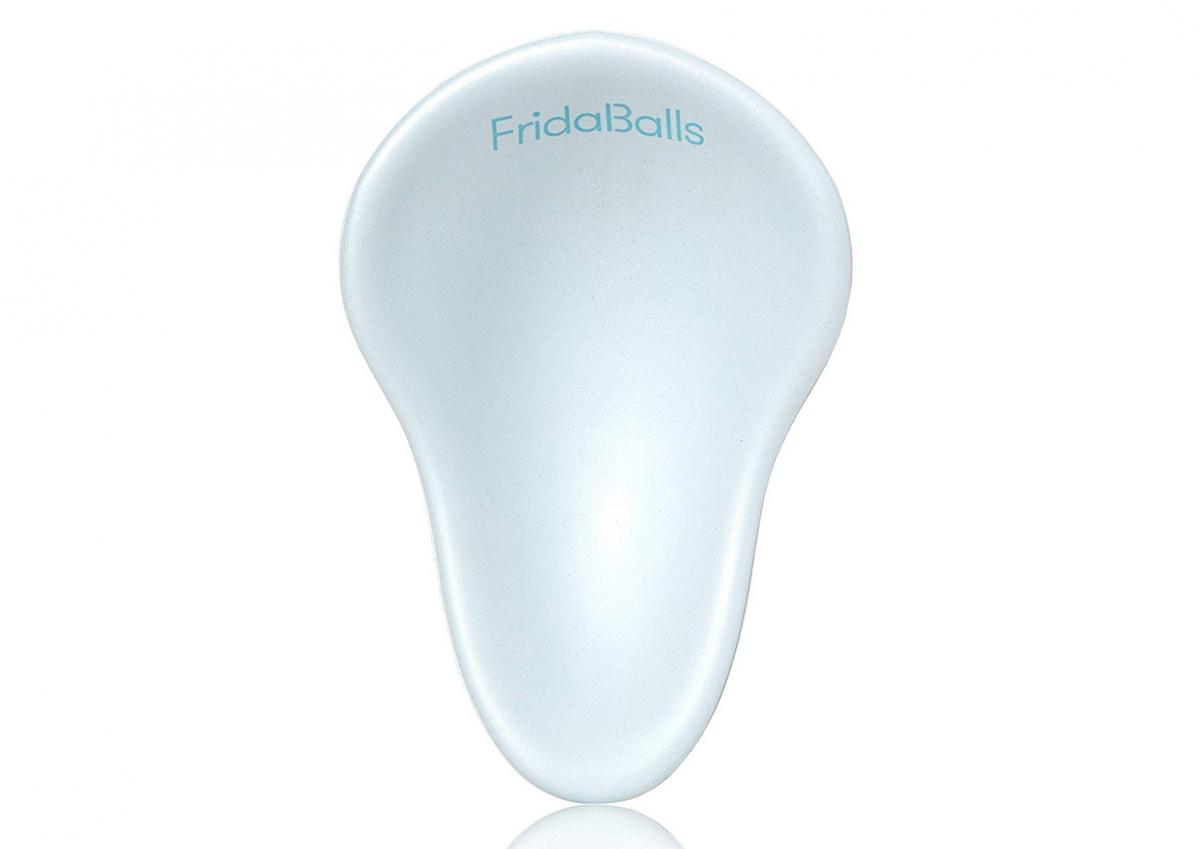 Subscribe To Our YouTube Channel