French Bulldog Leggings
By Ryan on 02/08/2016 7:01 AM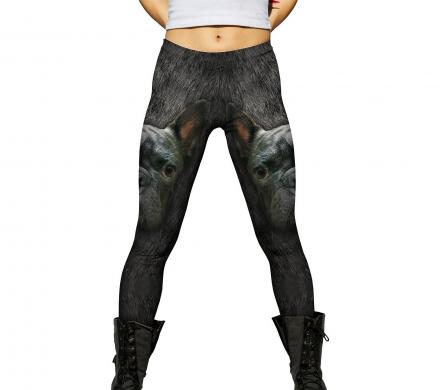 There are two types of people in this world, those who own French Bulldogs, and those who do not. If you haven't owned a French Bulldog you have no right to judge those who do and decide to decorate their houses, yards, and bodies with French Bulldog Tchotchkes, paraphernalia, and accessories. If you've already gotten the French Bulldog iPhone speaker dock, and the French Bulldog self defense key-chain, it might be time to move on to something a little more extreme and flamboyant like these French Bulldog leggings. Featuring a black french bulldog on each leg, the French Bulldog leggings/yoga pants are sure to grab the attention of anyone around you.
The French Bulldog leggings/yoga pants are printed on all sides of the pants with each image wrapping all the way around your legs so that one side of the dog's face is on the front of your leg whereas the other side of their face is on the back of your leg. The leggings are chafe-resistant, completely breathable, made in the USA using 83 Percent Microfiber-Poly/17 Percent Spandex and an ECO-water-based dye process, and are guaranteed never to peel, crack, or flake like a regular print.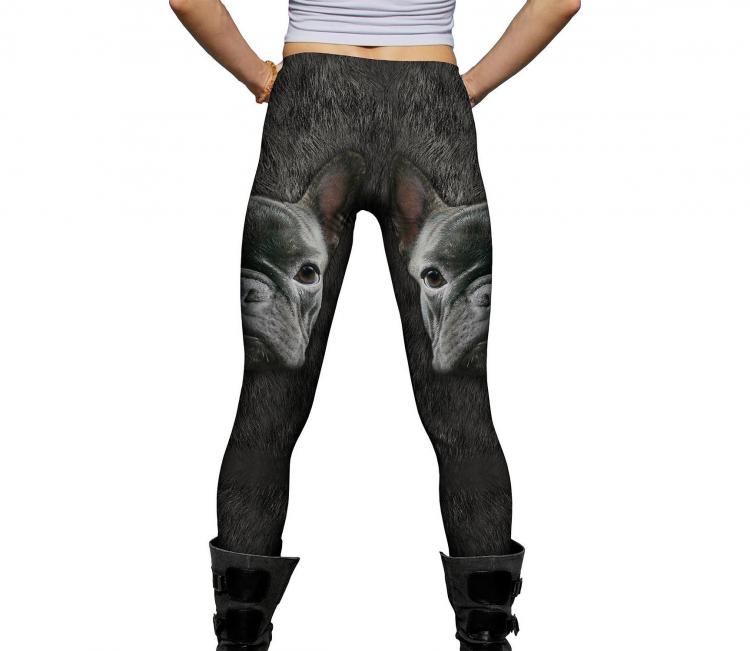 The French Bulldog leggings come in a plethora of different sizes to choose from, are recommended to machine wash on cold, and hang dry, and will surely make a great gift idea for any French Bulldog owner, or really anyone that is infatuated with their cuteness and quirkiness.