Frankenstein Head Flower Pots
By Ryan on 04/29/2015 2:01 AM (Updated: 10/17/2017 7:13 PM)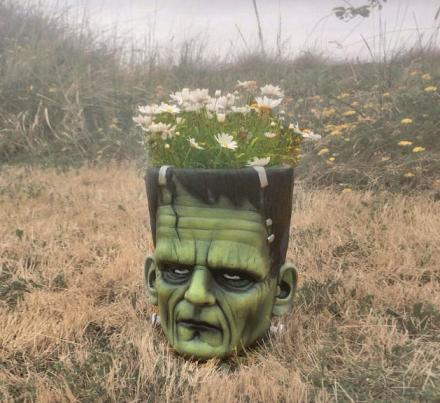 Zombies are currently way too mainstream, that's why hipsters worldwide are getting back to their roots with Frankenstein and Frankenstein accessories. Little do people actually know is that the monster's name wasn't actually Frankenstein, the scientist who made the grotesque bolted neck monster was named Victor Frankenstein and for some reason pop-culture just gave the name to the monster. None-the-less, this "Frankenstein's Monster" flower pot is a pot made to look like "Frankenstein's" decapitated head.

Update: This item is no longer available as the Etsy store it was sold on is no longer active.
With all that extra room Frankenstein's monster had in his head with that extra long forehead, why not throw a couple of lovely daffodils or lilacs in there to liven up the place.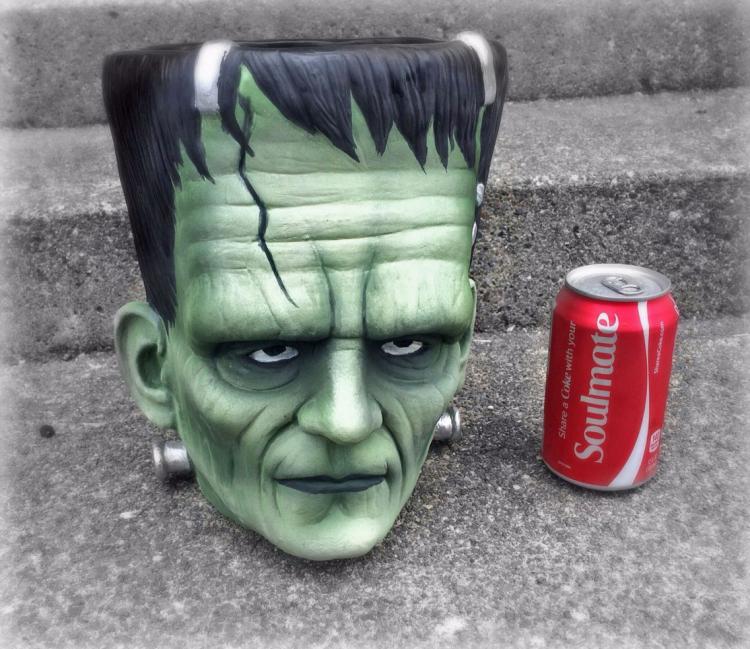 Created by the Etsy Store KatBones, a maker of extra weird art pieces and functional items such as pots and bowls, the Frankenstein head flower pot is handmade from once-fired ceramic, painted with an underglaze, and then detailed to match the face of Frankenstein with either white or green colors which you can choose. The Frankenstein pot measures 10 inches tall x 9 inches wide x 10 inches deep.