There's Now a Food Truck Bird Feeder, and It's Called 'Cheep Eats'
By Ryan on 05/23/2019 8:47 AM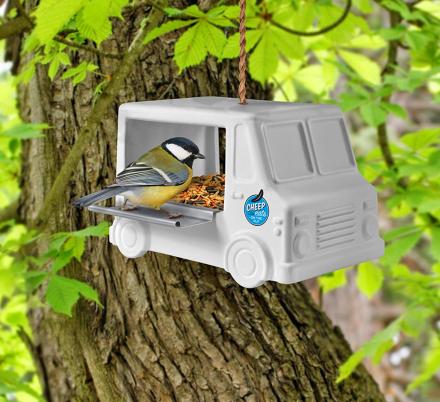 Do the birds in your yard enjoy the urban lifestyle, but live to far away from the inner-city? Well, you can now bring the delicious cuisine of urban food trucks straight to the birds in your back yard with a food truck bird feeder. It lets you birds in the backyard feast on fresh food truck dishes straight from the side of the truck.
The food truck bird feeder features little steel doors on the side the fold down and allow the birds to pirch from while they feast on the bird food placed in the center of the truck. The truck is made from ceramic, and is easily hung from any tree branch in your yard.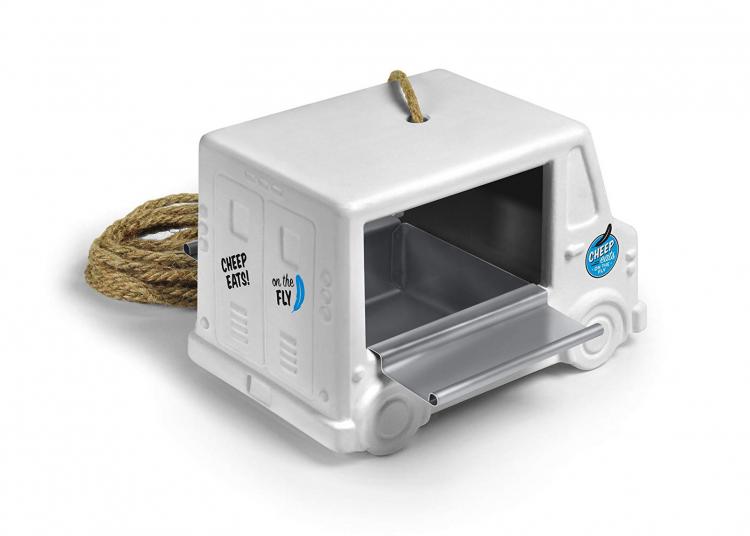 The food truck bird feeder makes for the perfect pit stop for all the hungry birds in your neighborhood. It has an opening on both sides of the truck where steel trays allow multiple birds to feast on the scrumptious bird feed inside the truck.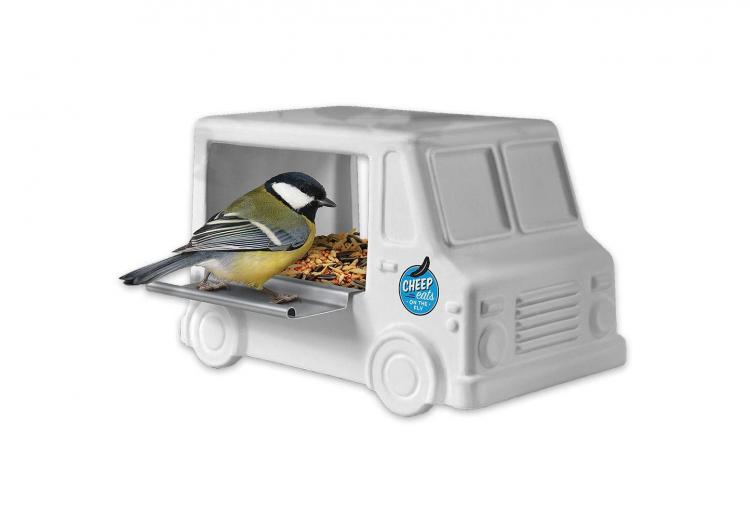 The food truck bird feeder is white in color, is labeled with the Cheep Eats logo on the sides and back of the truck, comes with a hanging rope that protrudes from the top center of the truck, it weighs 1.76 oz, and it measures 7 inches long x 4.8 inches wide x 6 inches tall.