Folded Book Art Turns Book Pages Into 3D Letters
By Ryan on 01/26/2017 7:37 AM (Updated: 11/14/2018 6:10 PM)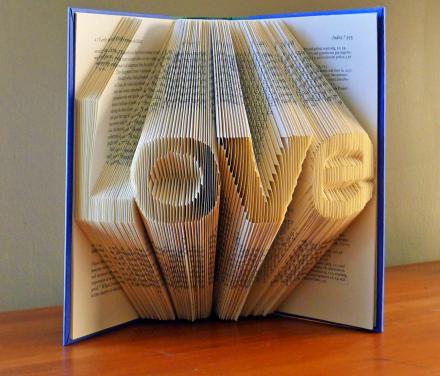 What do you do with old books that you've probably read already and plan to never read again? Probably put them on a bookshelf to prominently display to your distinguished guests? This artist makes beautiful and creative art from old books, that feature giant 3D letters folded from the pages. Each page is meticulously folded to make these giant letters that seem to shoot out at you from the pages.
The unique book art makes for a perfect gift idea for a birthday or anniversary to display a 3D date, maybe initials, a name, or a special word for your loved one, or you could order an inspiring word to display in your home, like DREAM, IMAGINE, PASSION, HOME, etc.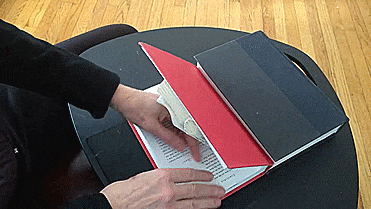 The folded book art designer can even make 3D shapes and images into the books like a heart, a guitar, a star, etc. You can custom order pretty much anything you want to be created and designed into big 3D letters and shapes using the pages of a book.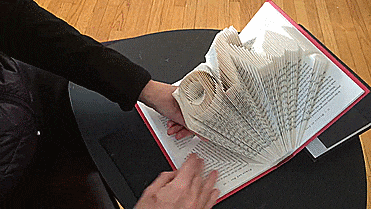 The 3D lettering book art is designed and created by Luciana Frigerio, a photographer and artist from Norwich VT who recently became interested in creating things with paper, so she opened an Etsy store to do just that.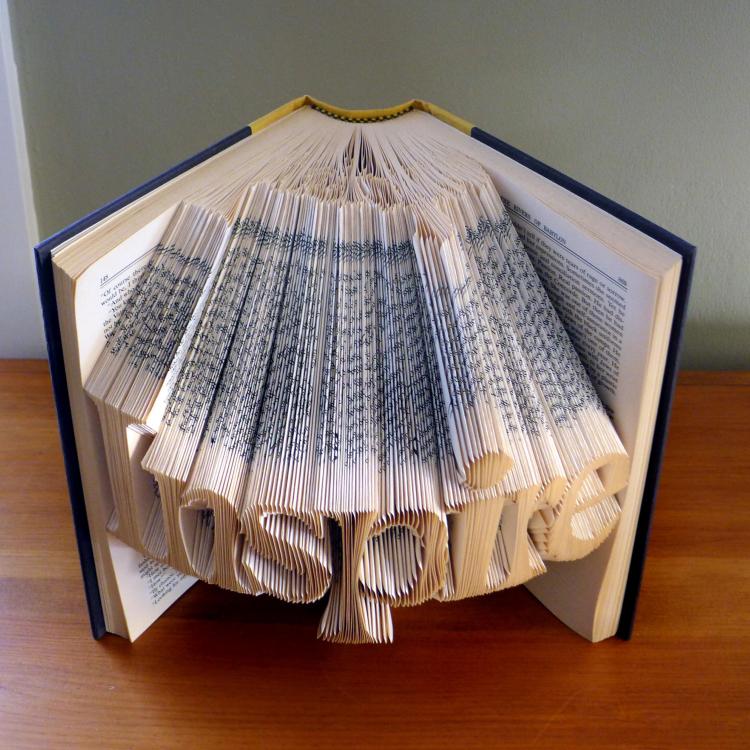 The folded book art pieces range in price depending on how complex and long the lettering and shapes are. Longer words like INSPIRE, or YOU&ME will cost you more cash, whereas something shorter and more minimal like initials or a simple heart will be much cheaper.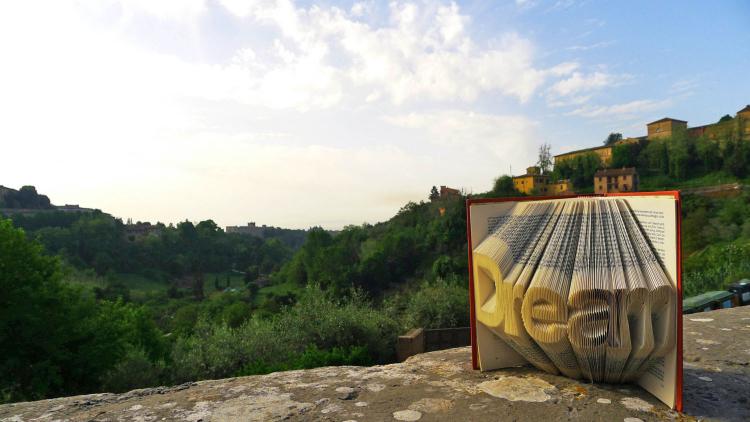 Each 3D lettering book art is made by folding each page to fit the design, and each project is handmade after you order, so the photos you view here and on her store will not be representative of the actual item you'll receive. This means each project will have it's own unique and distinctive look.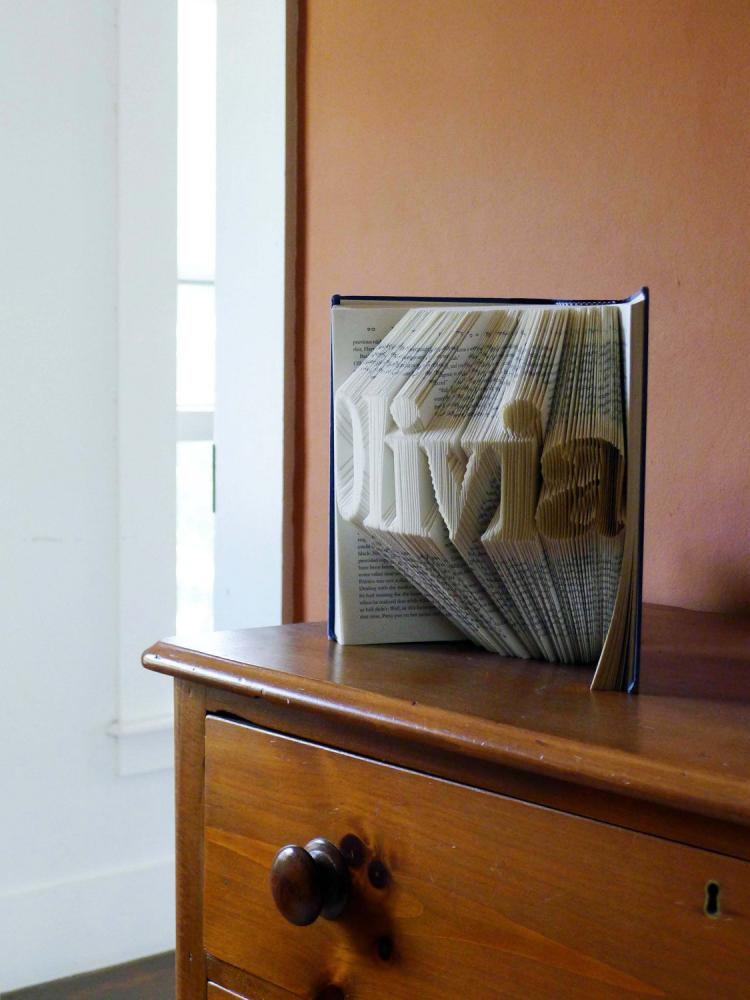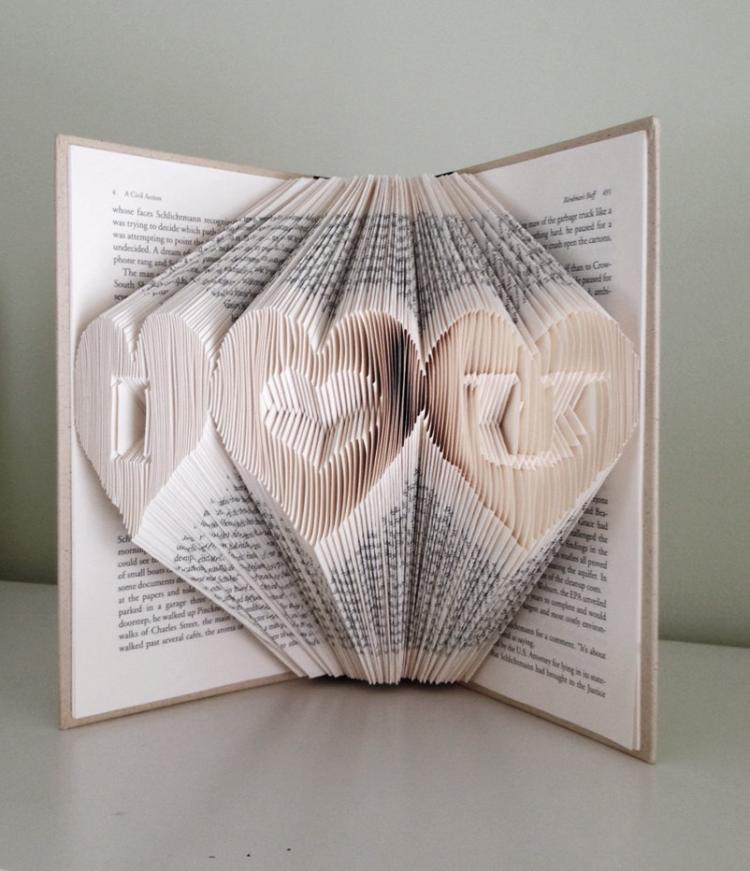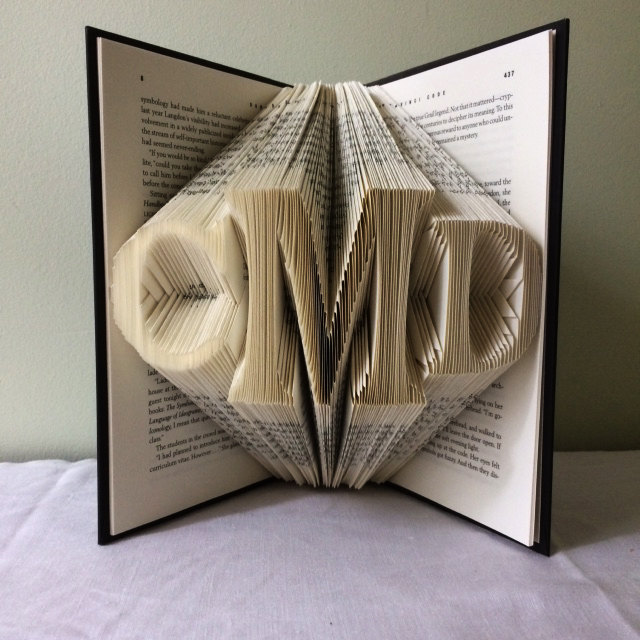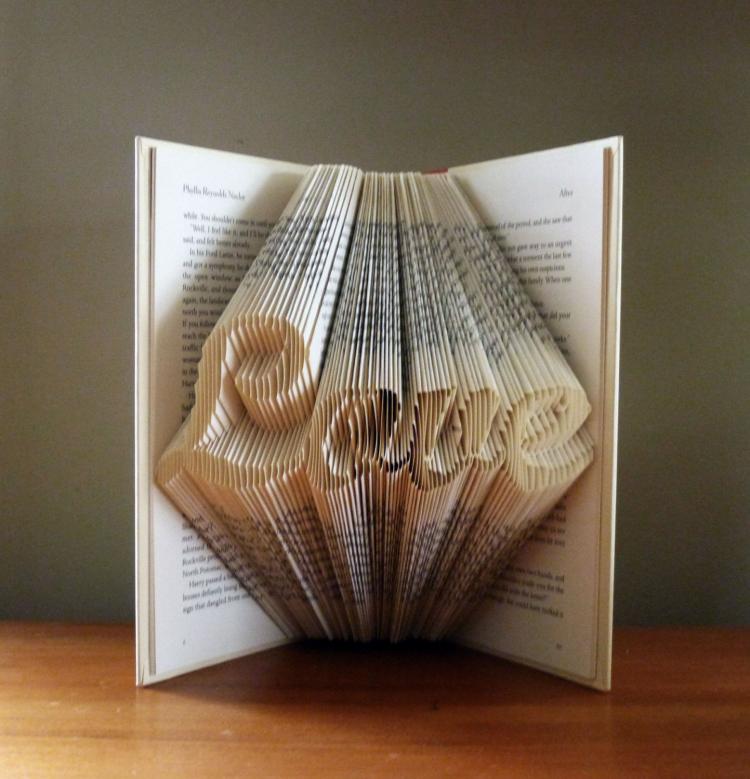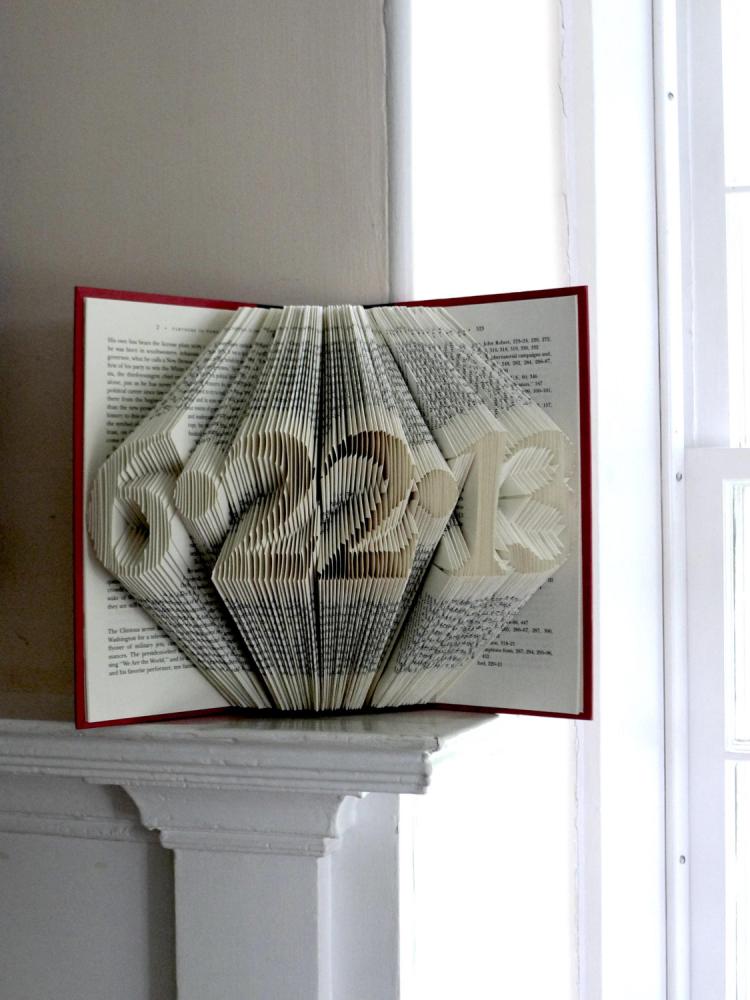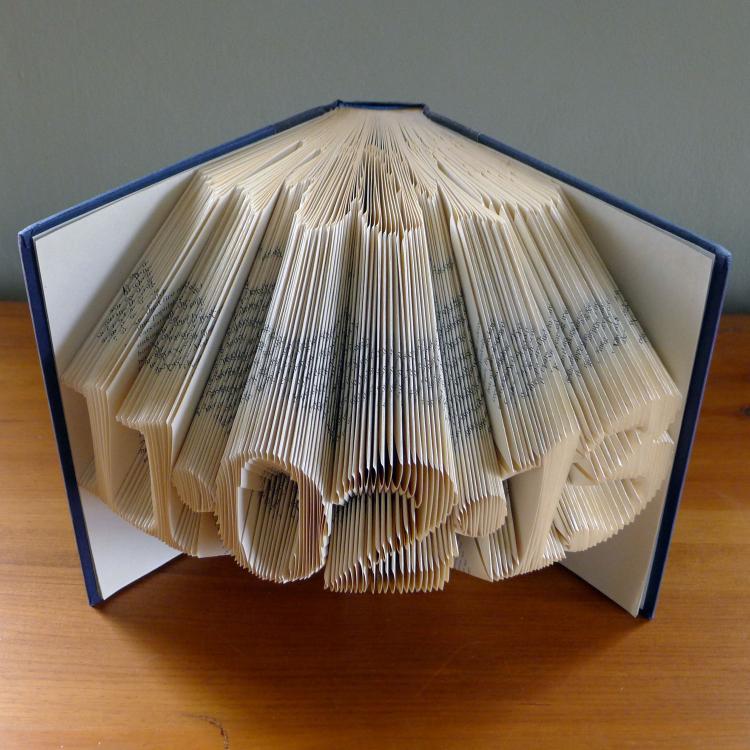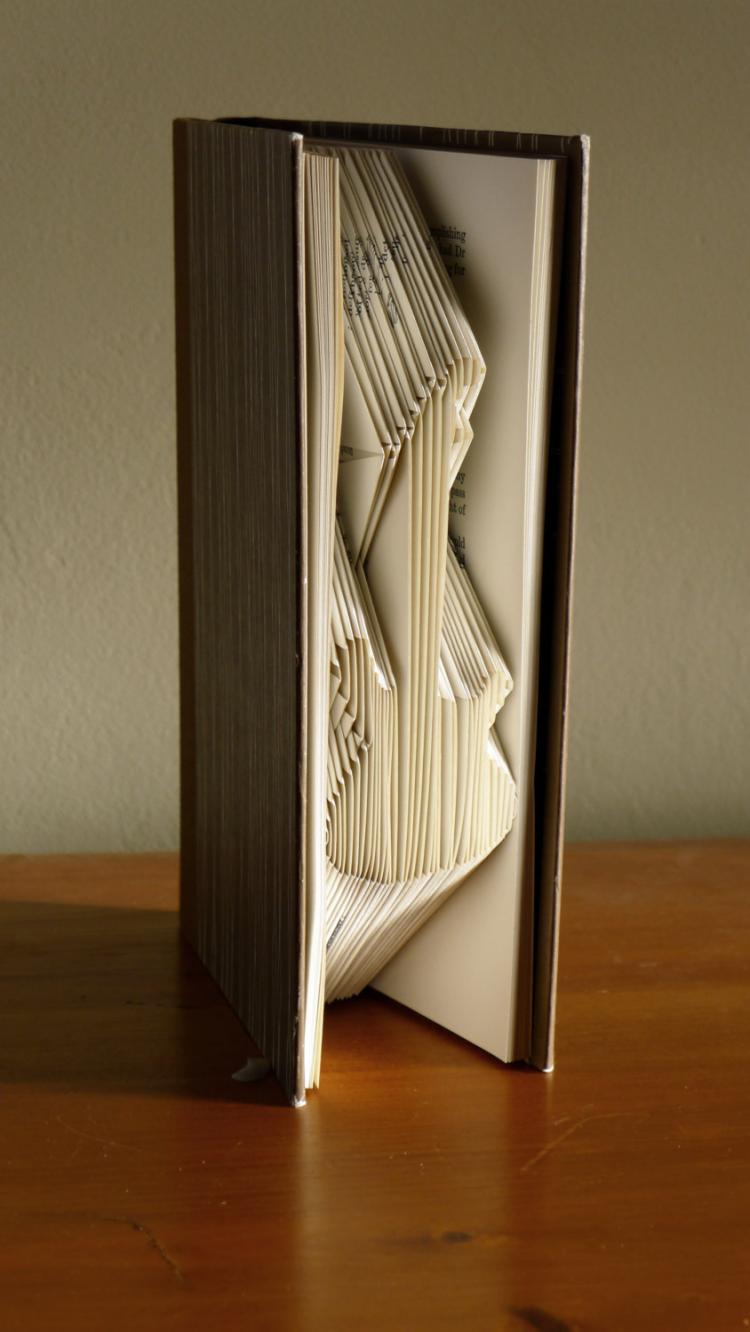 Also to note: you can even order a bunch of books together to spell out a whole sentence: