These Foam Cinder Blocks and Planks Lets Your Kids Create Awesome Structures
By Ryan on 06/18/2019 9:21 AM (Updated: 06/18/2019 12:16 PM)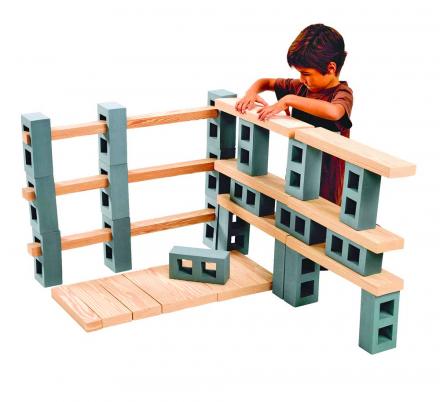 Do you have a little person who likes to build things in your house but you're sick of stubbing your toe on those giant building blocks? These foam blocks let your kids explore their love of building with a soft, pain-free, building material! And even better, they are erecting structures with life-like materials - cinder blocks and wood planks. It will be like their a real architect!
With this set you will get 24 "wood" planks and 20 "cinder" blocks.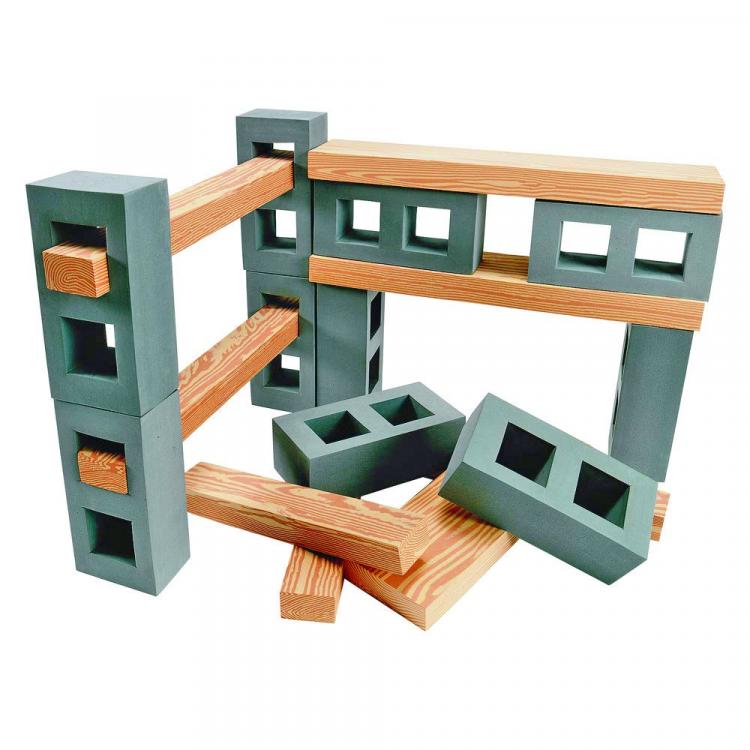 Tell Me About The Foam Wood Planks
As in real life, the wood planks come in a variety of widths and lengths and all feature a wood grain print so your little one will feel like they are working with real wood - just like dad! The lengths of the foam wood planks are 12 inches and 18 inches and the widths are 2 inches and 4 inches.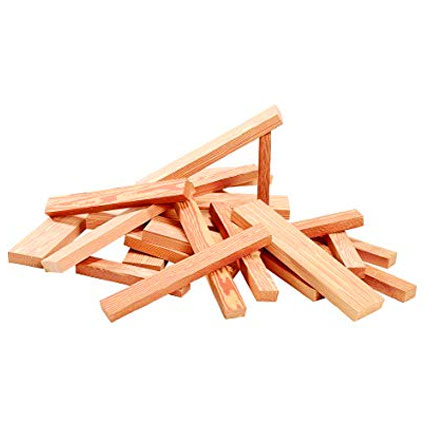 The 2 inch planks fit inside the cinder blocks.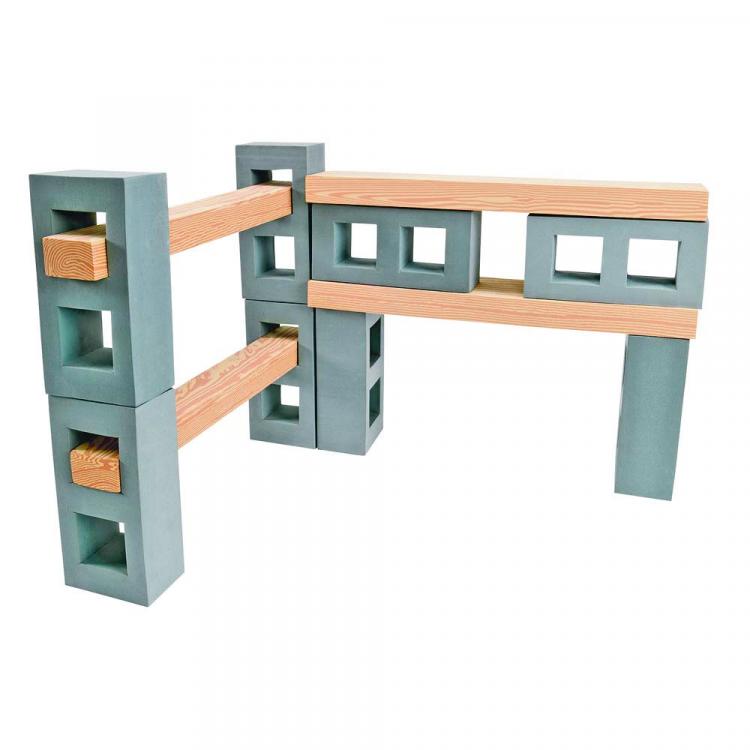 What About The Foam Cinder Blocks?
The cinder blocks are 7.75 x 3.75 x 2.66 inches in size. And when you pair them with the wood planks you can create a tall and sturdy structure quickly and easily!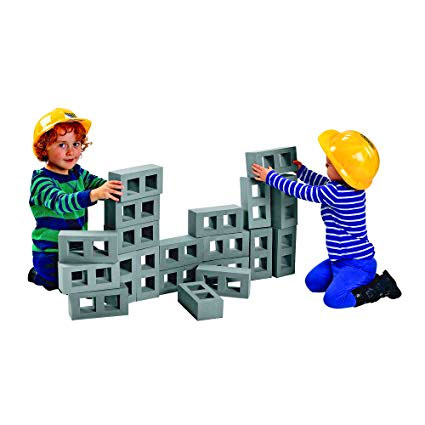 Help encourage your child's gross motor skills and encourage creative, constructive problem-solving skills with this fun, unique, and soft building set!