Fluxbag: Inflate Your Pool Toys With Just One Breath
By Ryan on 08/25/2016 5:22 AM (Updated: 06/06/2018 10:31 AM)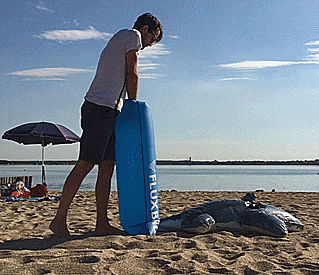 Remember those lounger bags that you can blow up by just dragging it through the wind? The FluxBag is similar in that it just takes one breath to blow it up, which in turn can be used to blow up your inflatables with very little effort from you. Simply inflate the Fluxbag with one breath, connect it to anything you need to inflate like pool toys, air mattresses, lake tubes, etc, and simply push down on it and push the air into whatever you're blowing up.
The FluxBag allows you to transfer the brilliant technology of one breath inflation into your pool inflatables that usually takes hours to inflate with your mouth. It's said to be 3x faster to blow up a pool float using the FluxBag than using your lungs, plus you probably won't pass out in the process.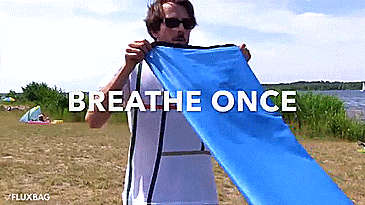 Best of all, the FluxBag folds up to be just 7.5 inches long x 3.5 inches wide, so you can easily throw it into a purse, bag or backpack for when you actually need it, unlike air pumps that usually are quite heavy and take up a bunch of room, and they require power.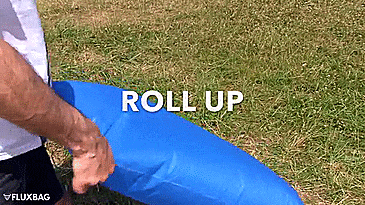 The FluxBag is German engineered using lightweight and high-quality PU-coated rip-stop nylon that is pretty much indestructible, plus the the seams are double-stitched and reinforced with hot glue seam-seal, so you can assume it will never rip.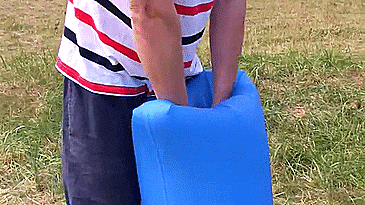 The one breath inflatable FluxBag comes with a few different sized connectors to blow up various inflatables with different sized connectors, and it comes with a storage pouch for easily carrying everything around in one handy package.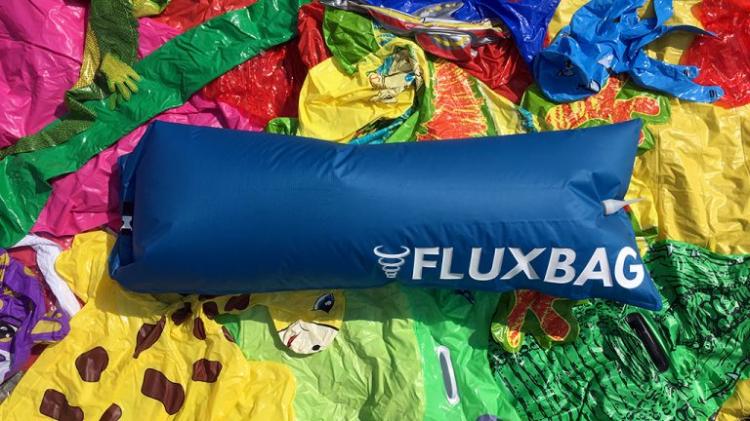 The FluxBag is currently in a funding phase on Kickstarter with an estimated delivery date of October 2016, so go reserve yours now, or get more information on their website, and be sure to check out the FluxBag in action via the video below.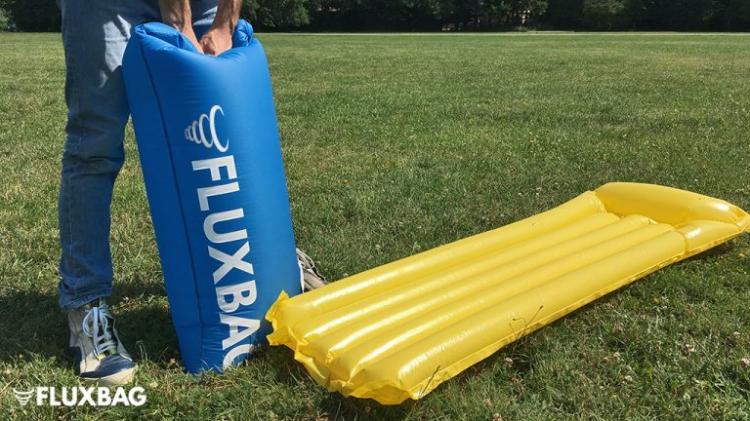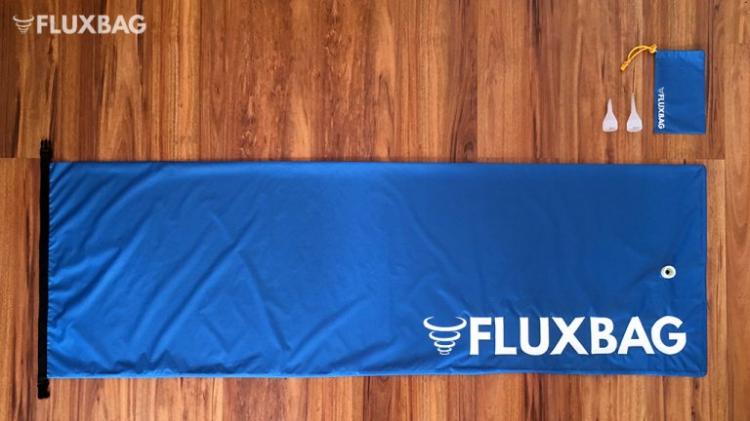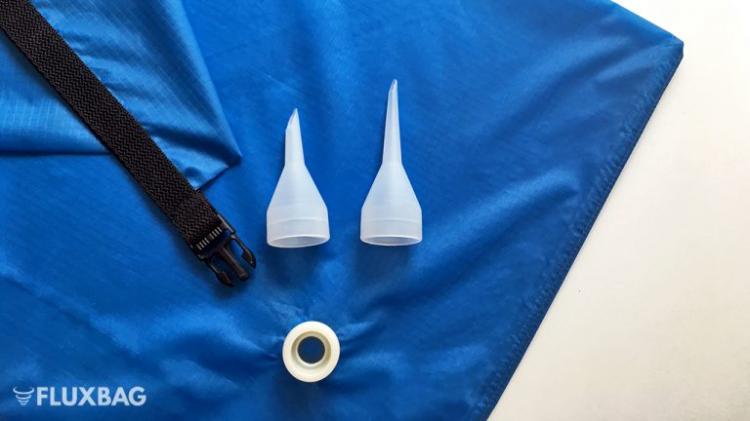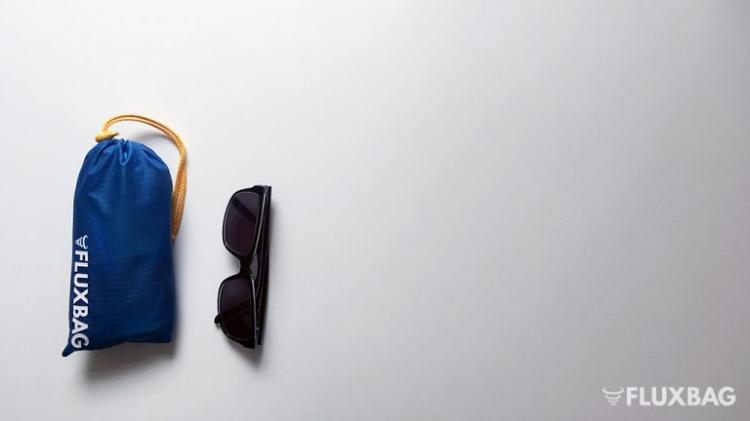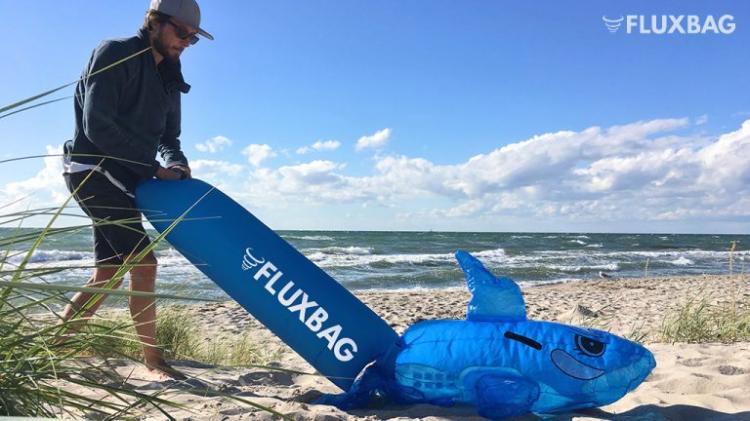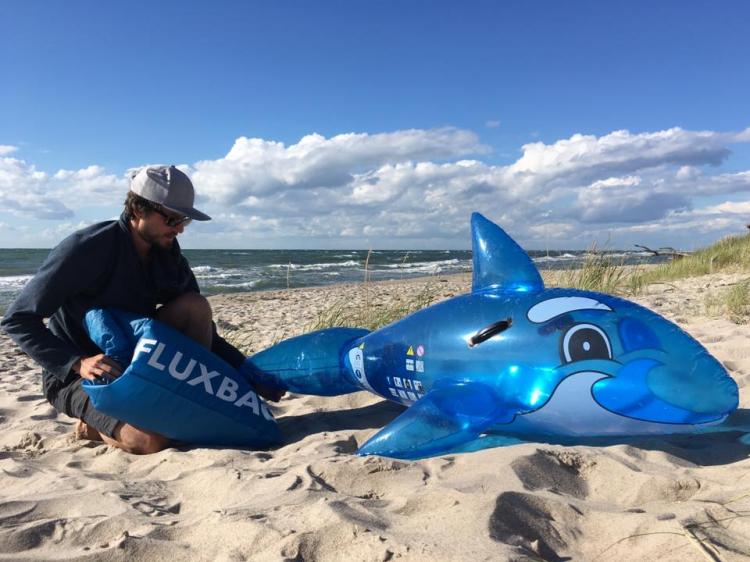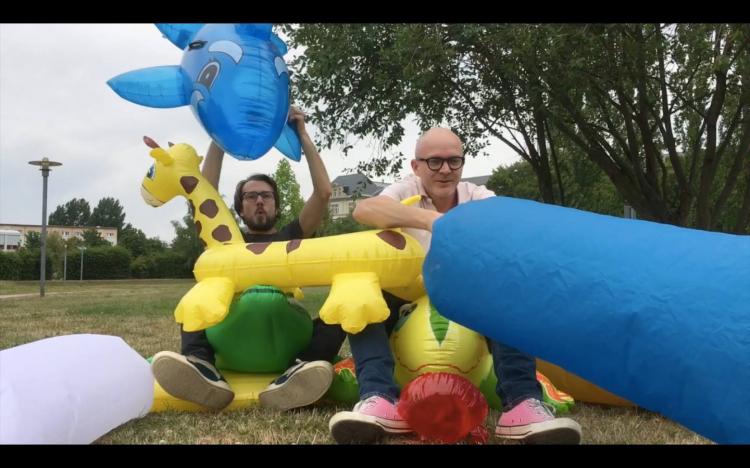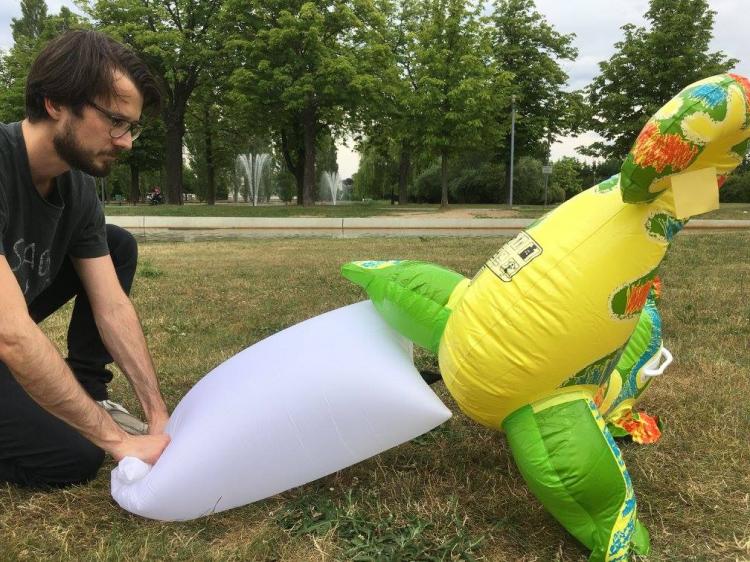 Subscribe To Our YouTube Channel