Floating Avatar Islands For The Aquarium
By Ryan on 02/04/2019 10:18 AM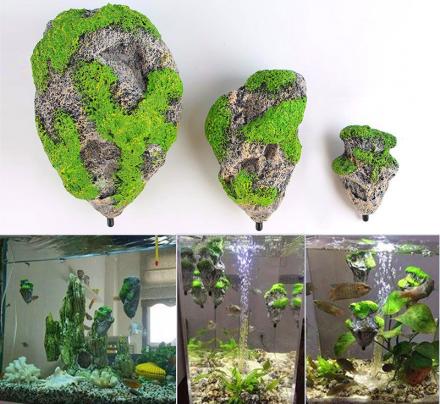 We never knew we needed or wanted floating islands until we saw Avatar, but not that we have, we won't stop until floating islands becomes a real thing no matter how unrealistic and impossible they seem. In the meantime, you can at least make floating islands possible in your aquarium, with these fish tank floating rocks.
How it works is, the floating aquarium islands float and come with a string and a suction cup. Just loop the string through hoop on the bottom of the rock, and suction the suction cup to the bottom of your aquarium. When you adjust the string to the right length, the rock should float right in the middle of your fish tank making it look like a floating island in your aquarium.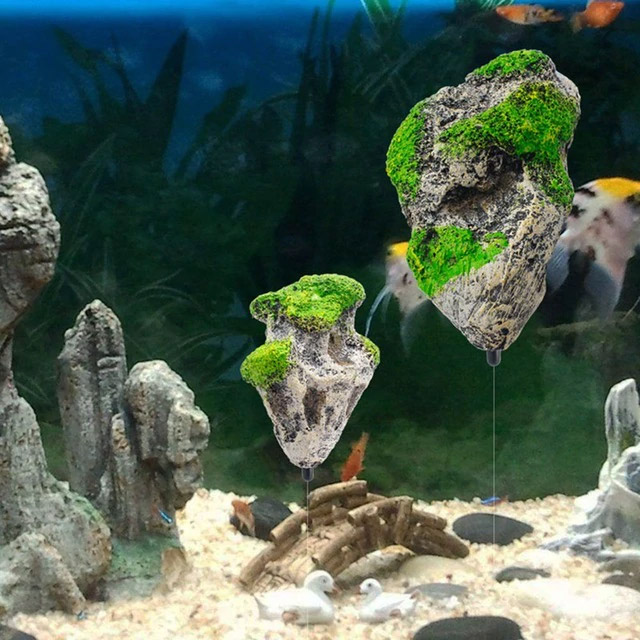 The floating fish tank islands come in three different sizes to choose from, a small, a medium, and a large sized island. You can also select to get all 3 of the different sized islands in one purchase. Whether you have 1, 2, or all 3 of the floating islands in your fish tank, they'll turn your aquarium into a magical land that's straight from the movies.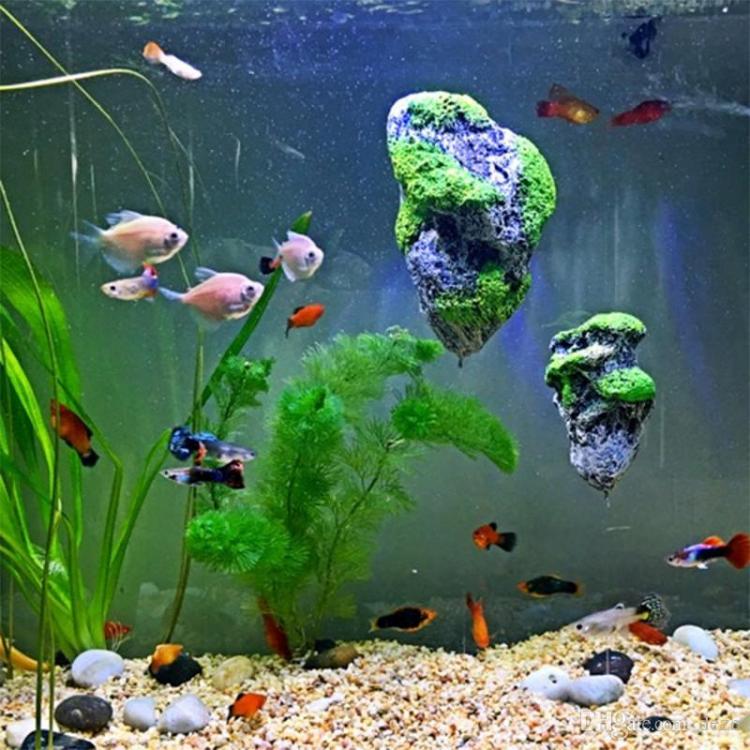 The floating aquarium islands are made from eco-friendly advanced resin that will do no harm to your aquarium or your fish, as they're non-polluting, and non-radioactive.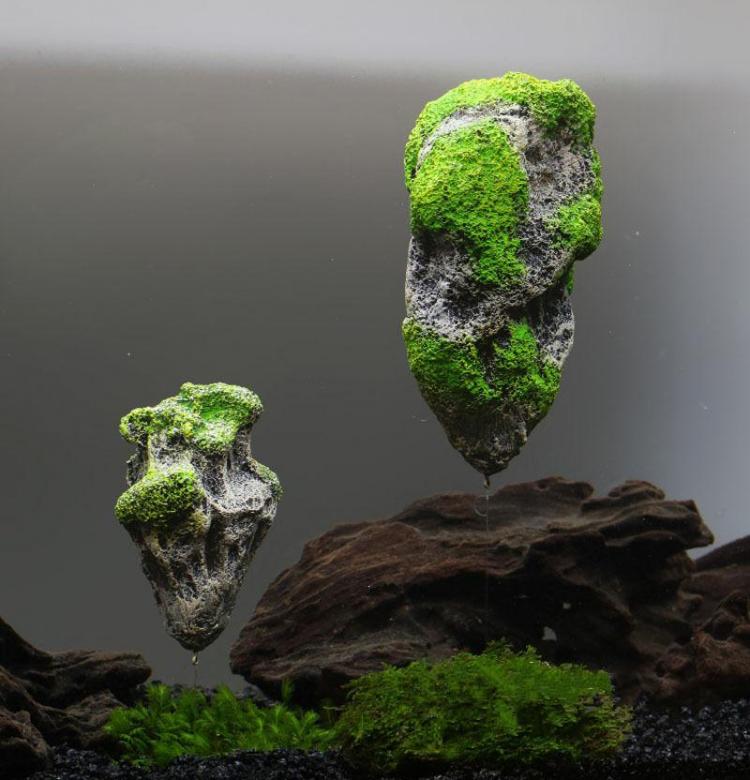 The small floating aquarium island measures 3.6 inches long x 2.36 inches wide, the medium sized Avatar aquarium island measures 5.6 inches long x 3.5 inches wide, and the large floating fish tank rock measures 7 inches long x 5.9 inches wide.