This Floating Island 6 Person Pool Float Table With Cooler Is Perfect For Epic Pool Parties
By Ryan on 07/29/2020 11:33 AM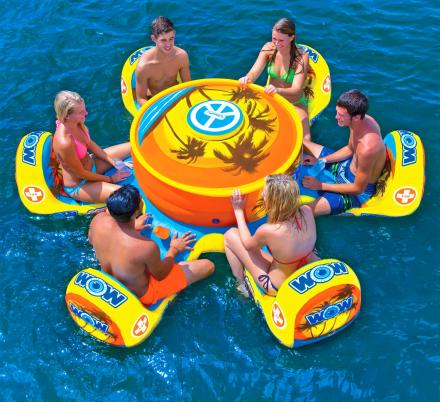 A pool party is always fun with more people, well, unless it's just too many people, which would then make it worse. But a good number to start would be to fill up one of these floating Island party tables. It has seats for up to 6 people, and has a cooler in the center where you can store all of your drinks so you never have to leave. Plus when the cover is over the center cooler you can use it as a table where you can play cards, or set your drinks and snacks down.

Versions: 4-seater | 6-seater | Waterproof Cards
It's called the World of Watersports Heavy Duty Inflatable Table, and it features sturdy chairs with backrests for comfy seating, a cup holderin the center of each seat (that sits between your legs), and a large cooler in the center of the table that can hold up to 24 cans. The cooler at the center of the floating table also has a water drain hole so you won't be stuck with a bunch of water in the cooler after your ice melts.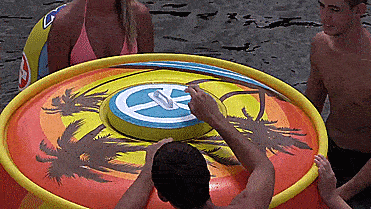 The table area of the floating table has plenty of surface area, so pick up a deck of waterproof cards and play some poker, blackjack or your favorite card game while you relax on the water on a hot day. It can be used in a pool, lake, or river, for fun floating and lounging with up to 5 other friends.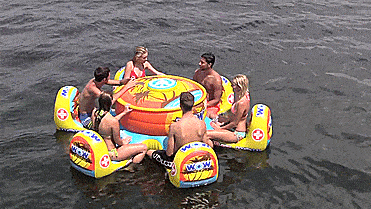 Also, unlike other large floating tables, this one is stable no matter how many people you have sitting at it. It's as stable with one person as it is with six people, so you'll never have to worry about where people sit or countering peoples weights across the floating table.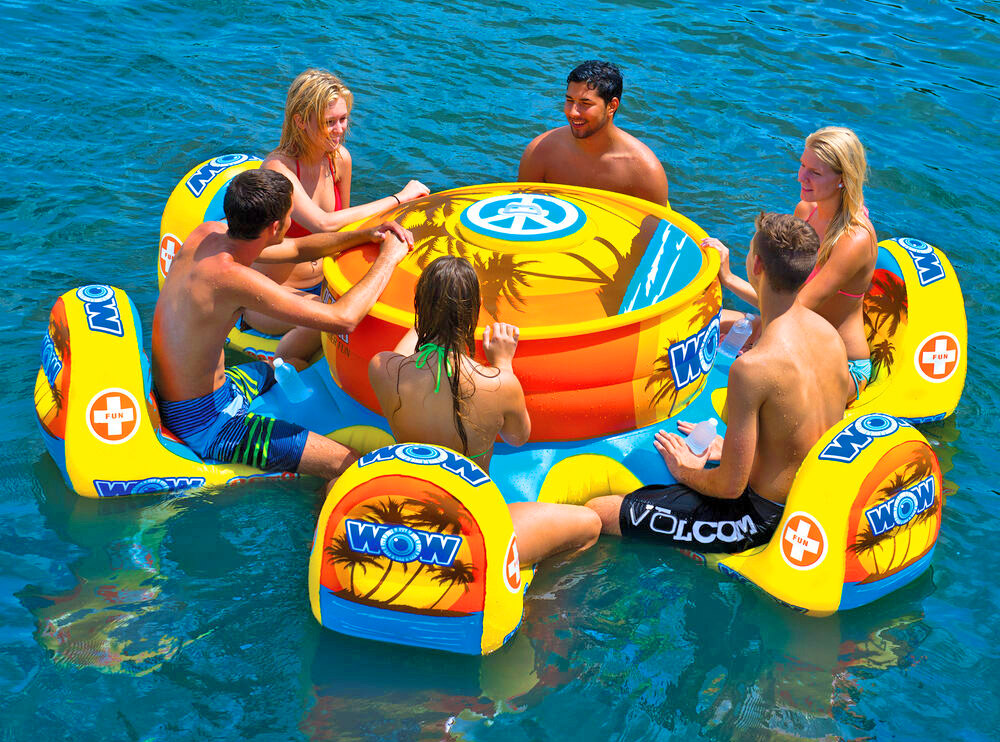 If six people is too much for you, the same company also offers a 4-seater version, this one also has a center cooler within the table-top. Each version can support up to 220 lbs per seat, are made from Heavy-Duty PVC, and they can even be used on land if you so choose to do so.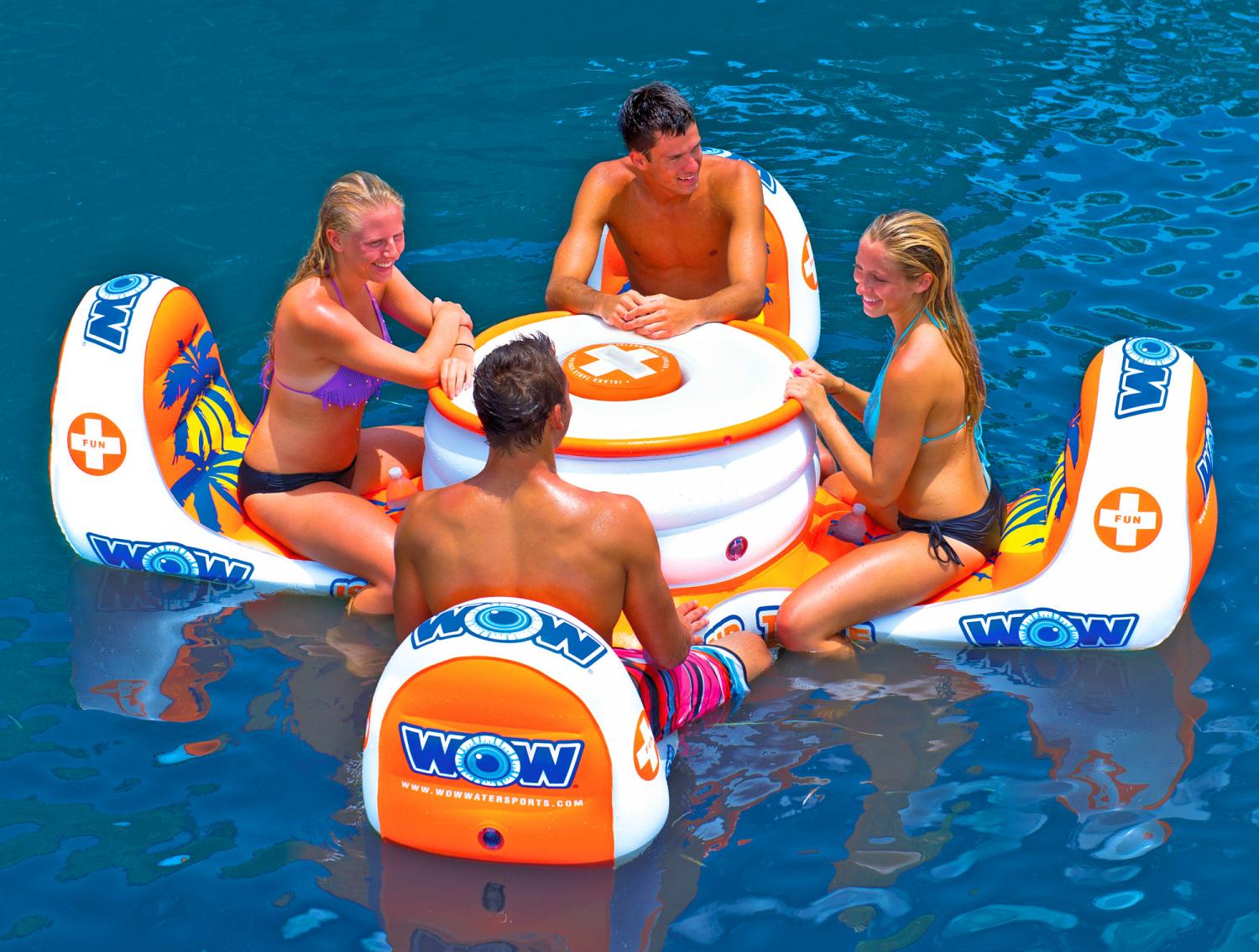 Check out the floating island 6-person inflatable table for the pool or in the lake in action via the video below.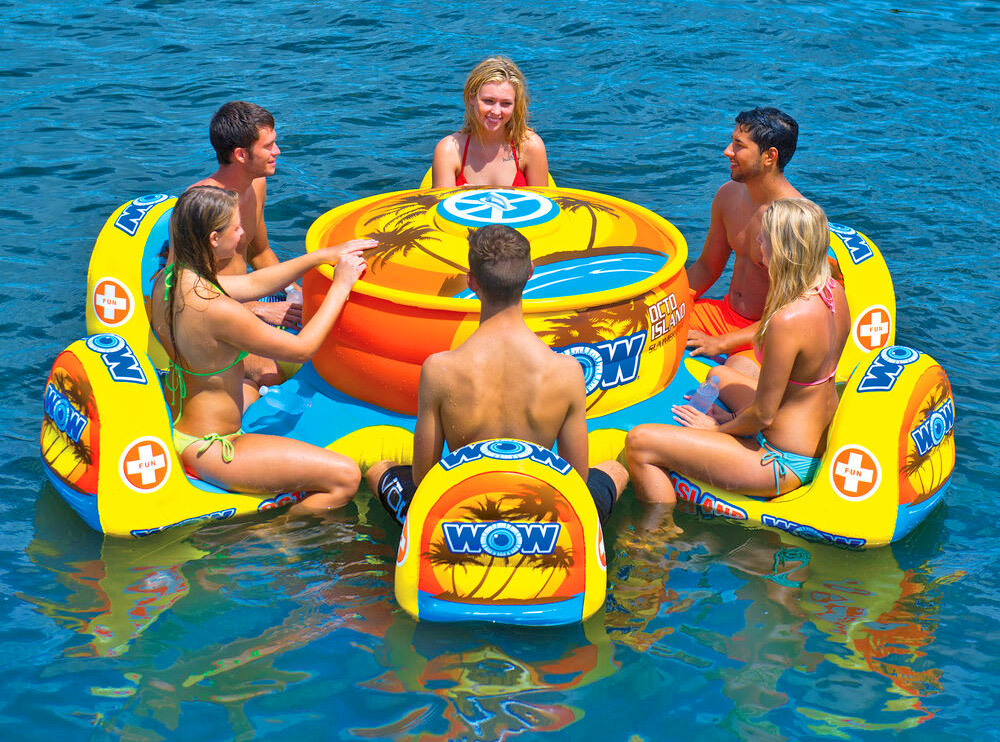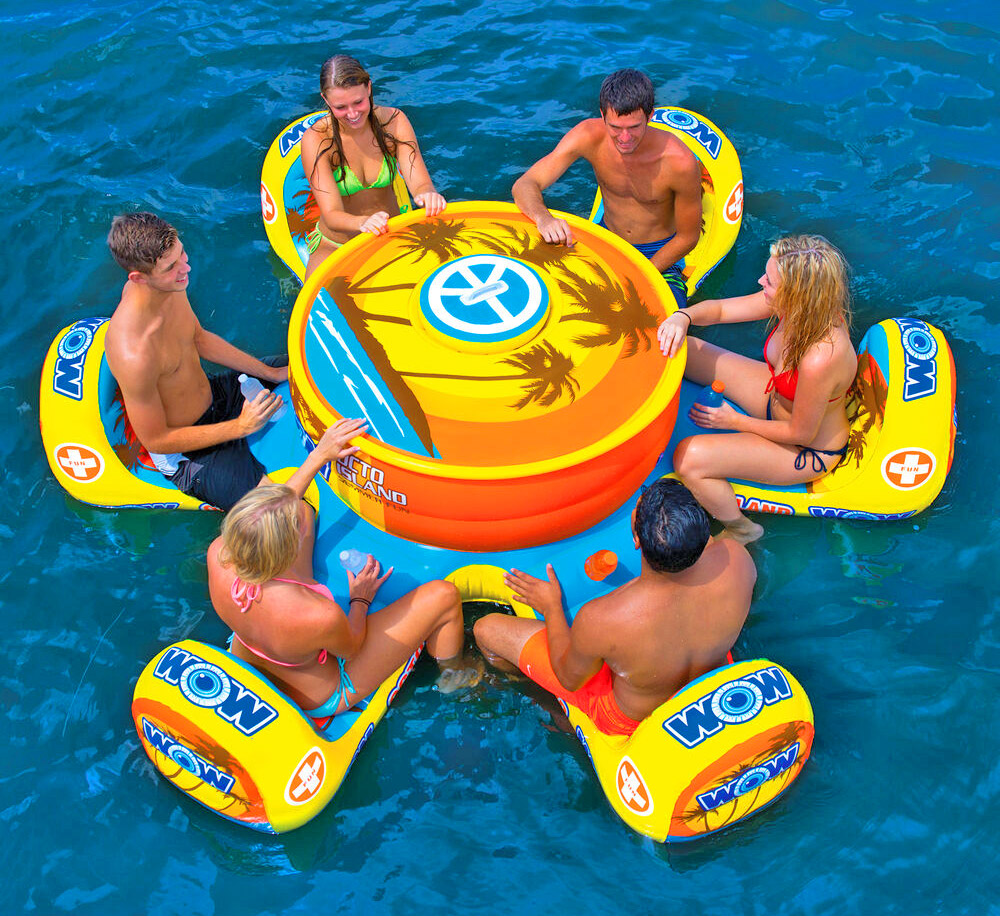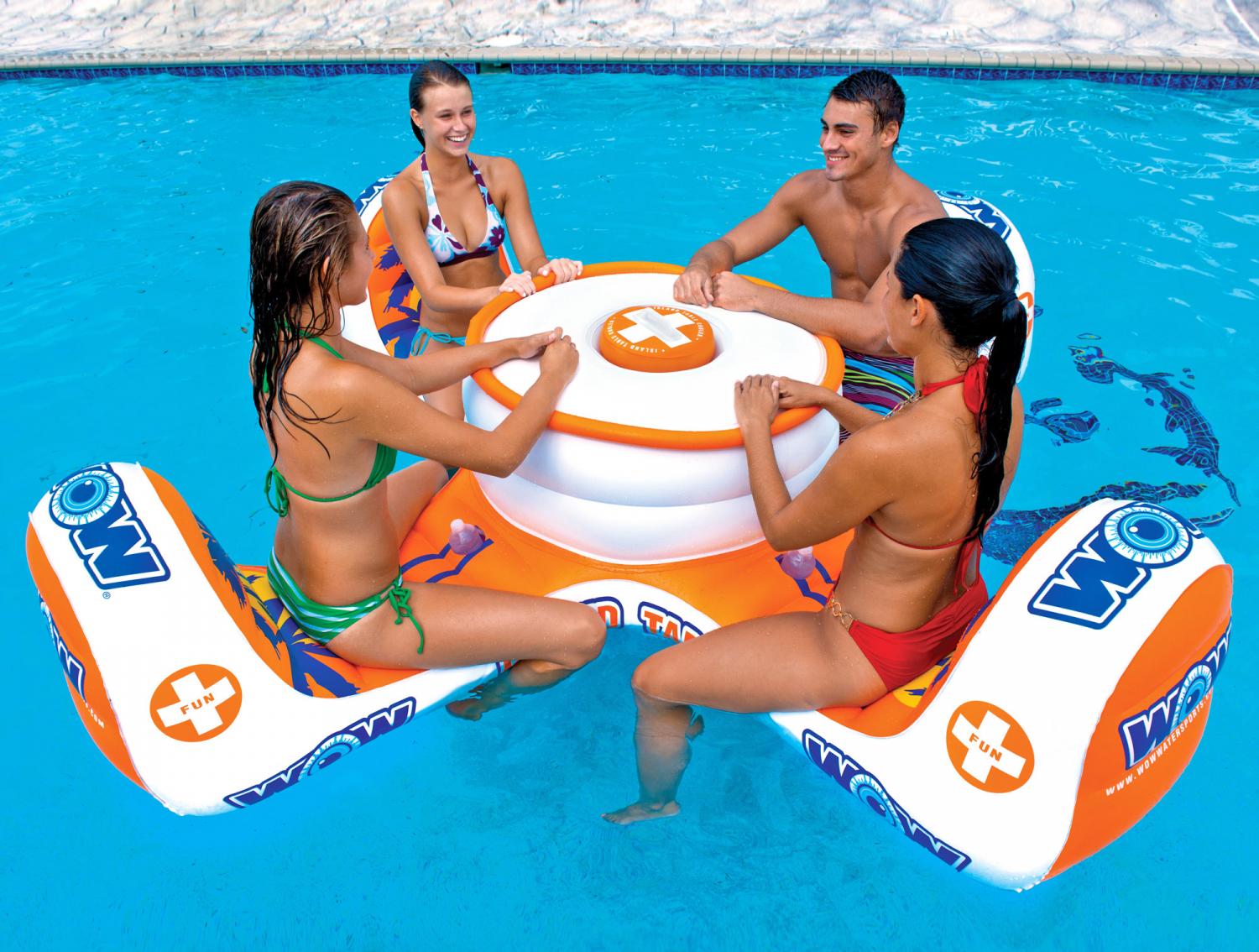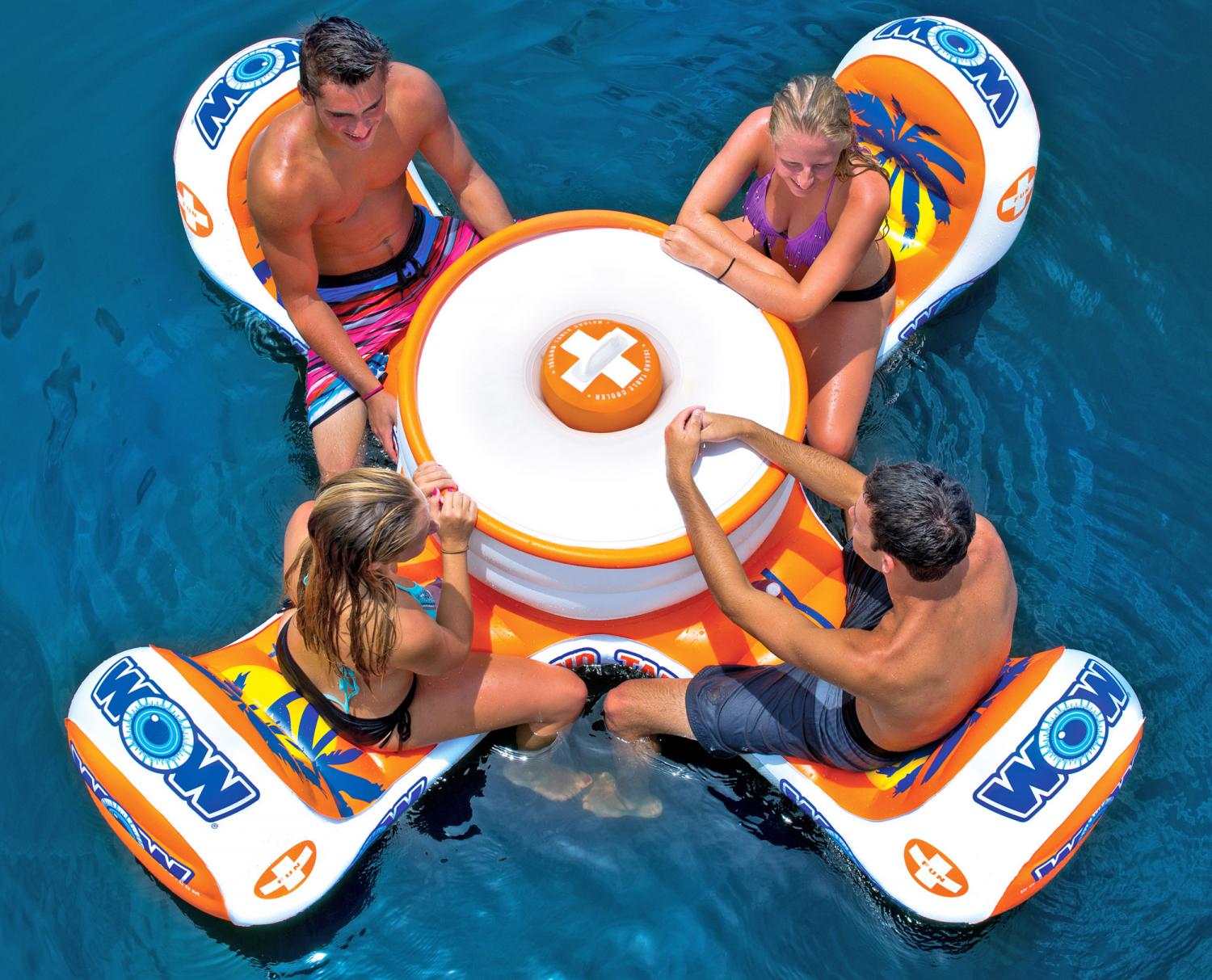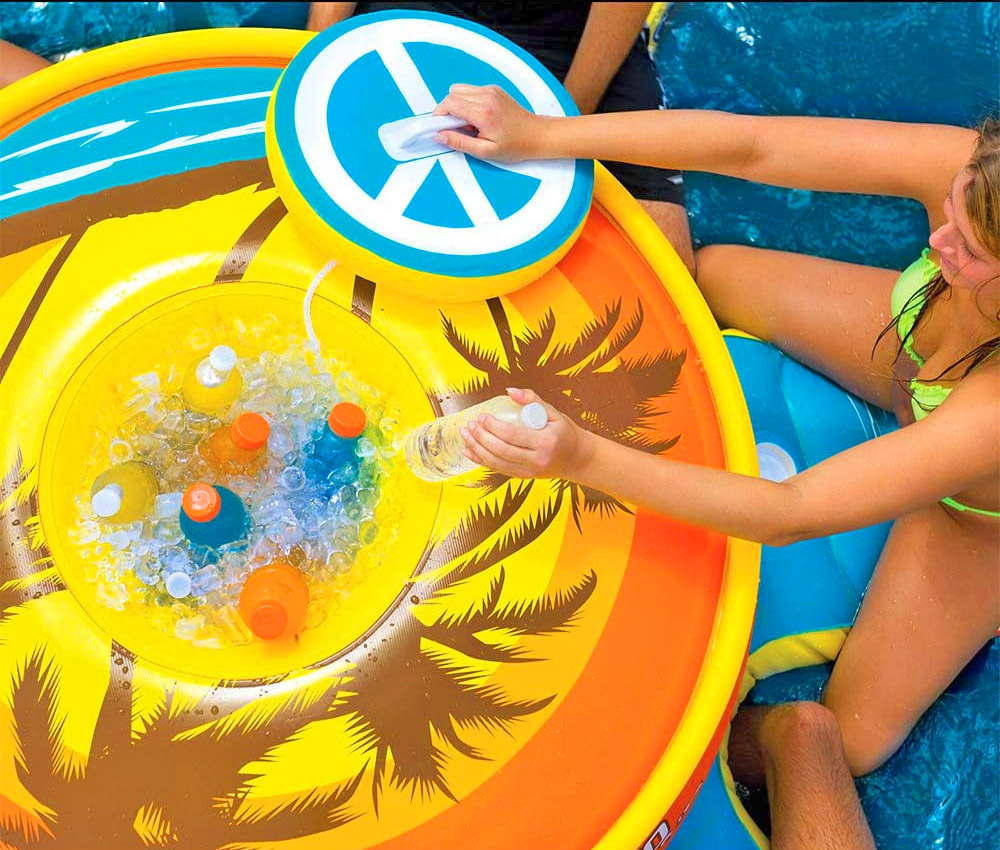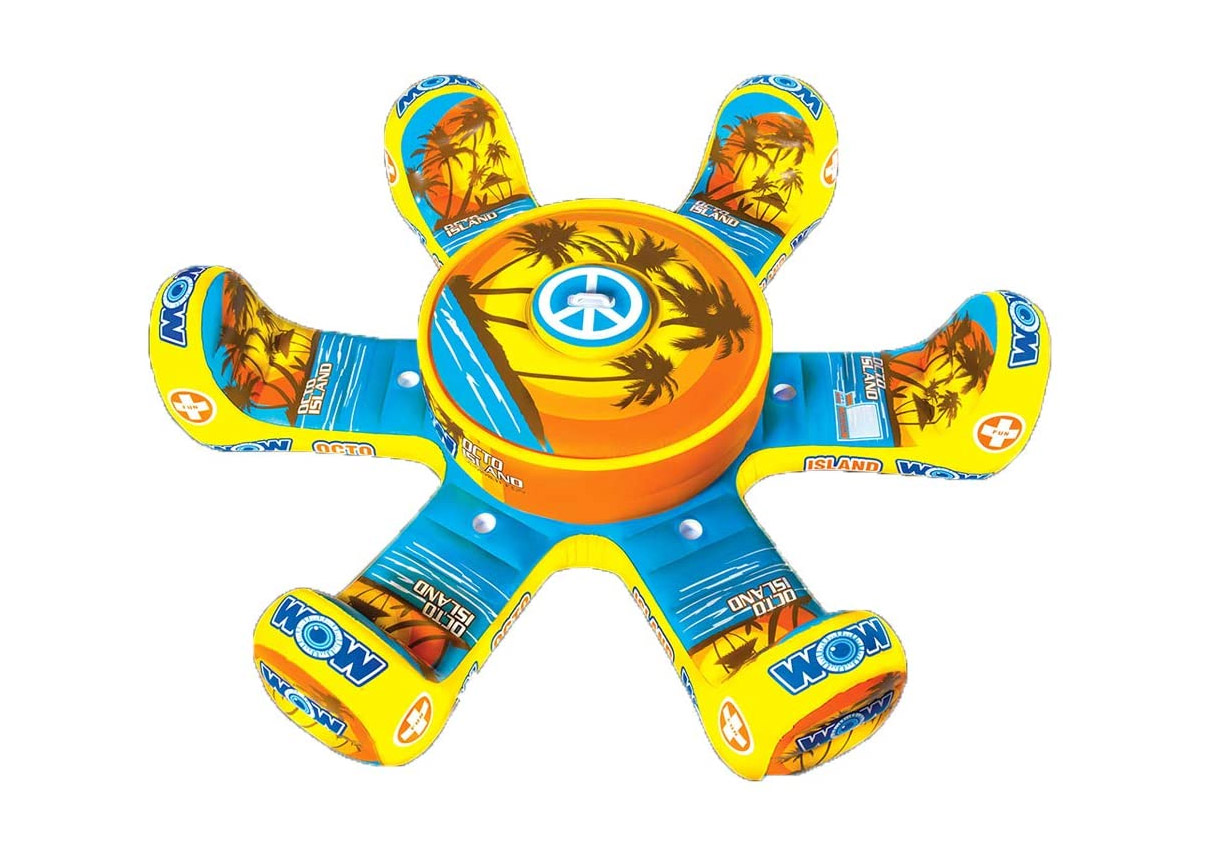 Subscribe To Our YouTube Channel