Flippable Double-Pan Lets You Cook Without Utensils
By Ryan on 02/10/2017 12:25 PM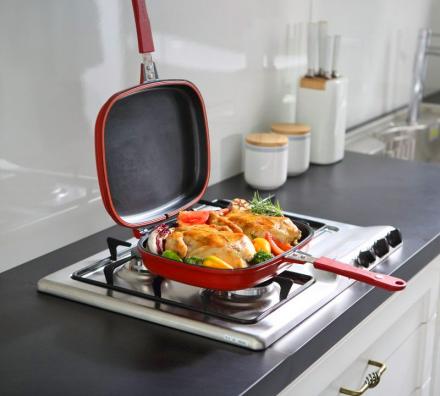 Similar to a waffle maker or panini press, this double-sided pan requires no utensils to cook your meal. The two sides of the pan come together to enclose your meal and allow you to flip the pan over to the other side without losing your contents, thus cooking both sides evenly.
Perfect for pork, chicken, cheese-bread, steak, popcorn, and more, the double-sided cooking pan makes for a super-simple and quick meal you can make without even using any cooking utensils.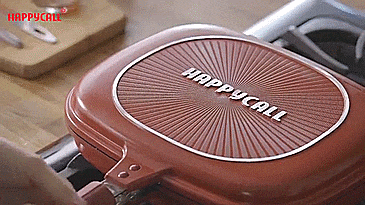 Not only great for cooking with no utensils, the double-sided cooking pan also makes for quicker cooking since your food will be enclosed and trapping the heat, along with being able to block any splattering that might occur by closing the pan.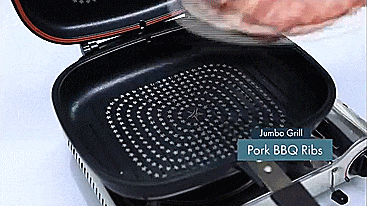 The doubled-sided cooking pan uses a silicone material to seal the edges so that no juices can leak out while flipping, plus it's easily cleanable by just wiping with a wet paper towel.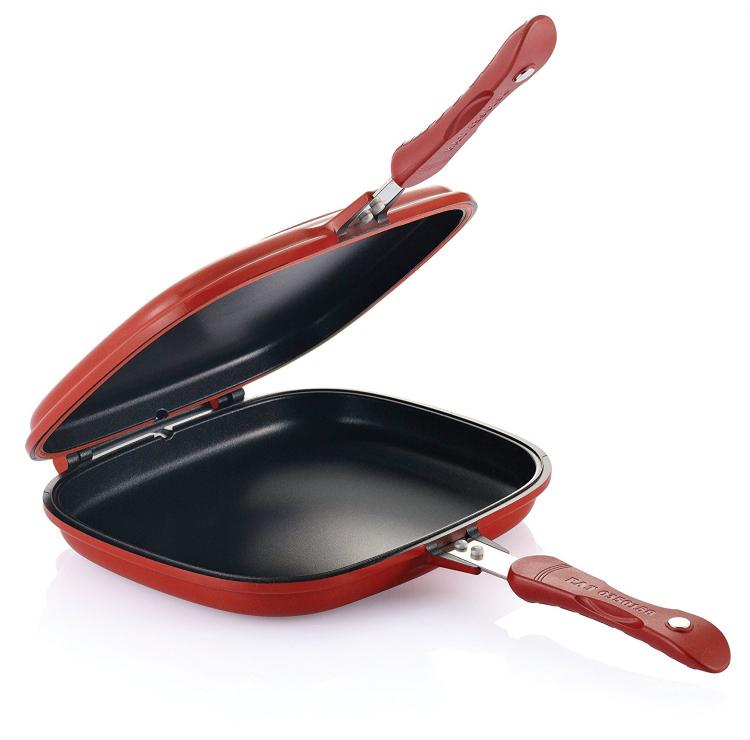 Check out the Happycall doubled sided cooking pan in action via the video below.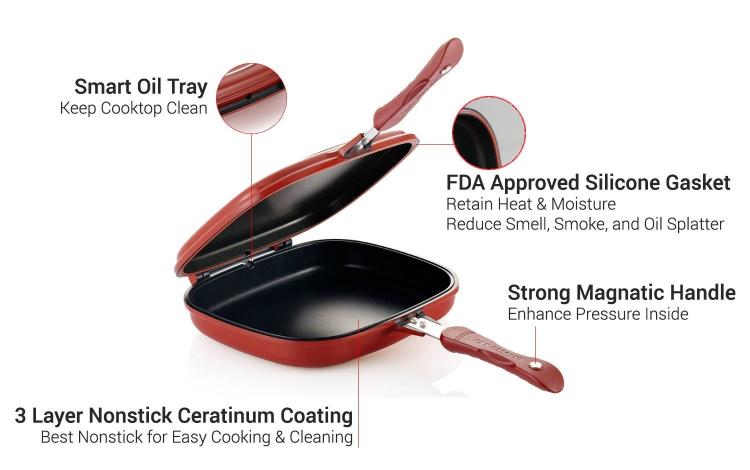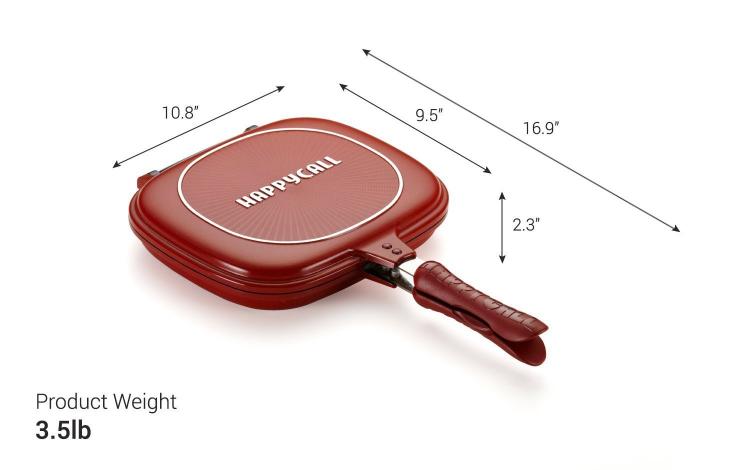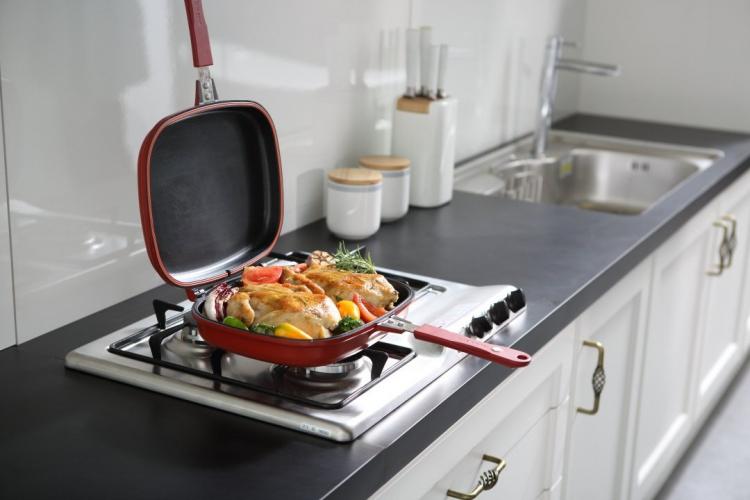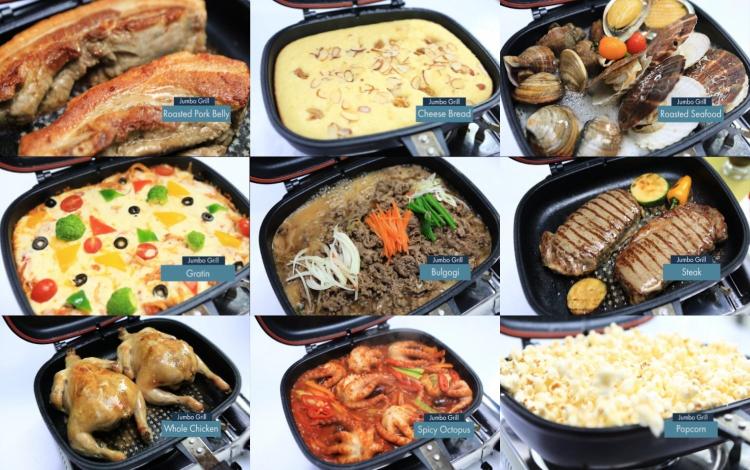 Subscribe To Our YouTube Channel