This Ultimate BBQ Spatula Has 5 Different Tools, Including a Bottle Opener
By Ryan on 06/08/2020 11:00 AM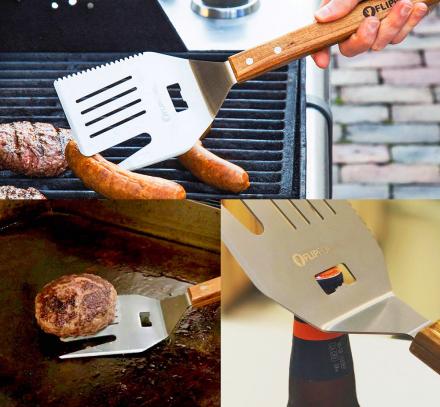 If you're looking to become an efficient grill master this Summer, you've come to the right spot, and the FlipFork will help you do it! It's a 5-in-1 multi-purpose BBQ spatula that not only works as a regular-old spatula to flip your burgers, but it also works as a fork, a bottle opener, a tenderizer, it has a knife edge for cutting into meats, and a serrated knife edge on the opposite side for even heavier cutting.
No matter if you're flipping burgers, turning brats, picking up bacon, cutting buns, or anything in between, this unique 5-in-1 BBQ tool does it all. Then while you're waiting for your meat to cook, you can crack open a crispy new beer with t the body of your spatula lickity-split.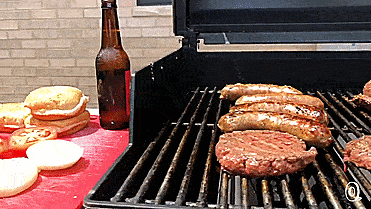 Not only can the FlipFork be used on the grill, but it also works in the kitchen as a multi-purpose cooking instrument, a self-defense weapon in-case of intruders, plus, it just looks pretty bad-ass! The FlipFork is made from stainless steel with an acica wood handle, is dishwasher safe for easy cleanup, and measures 17.75 inches long x 4.25 inches wide.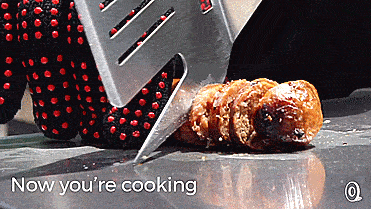 Check out the FlipFork 5-in-1 cooking and BBQ spatula in action via the video below.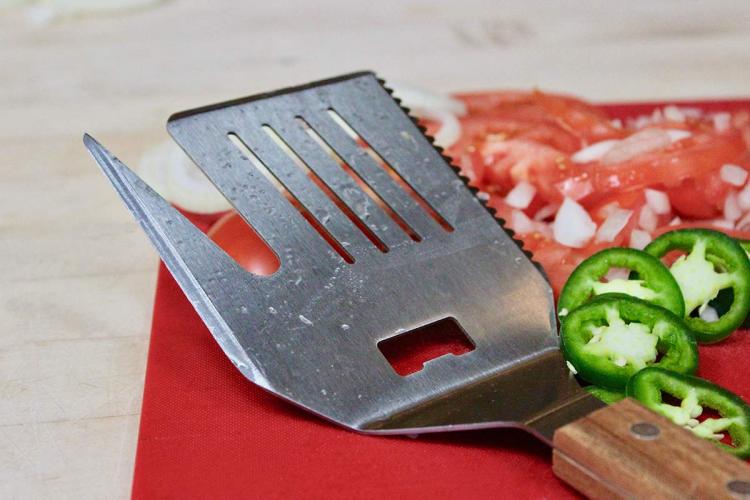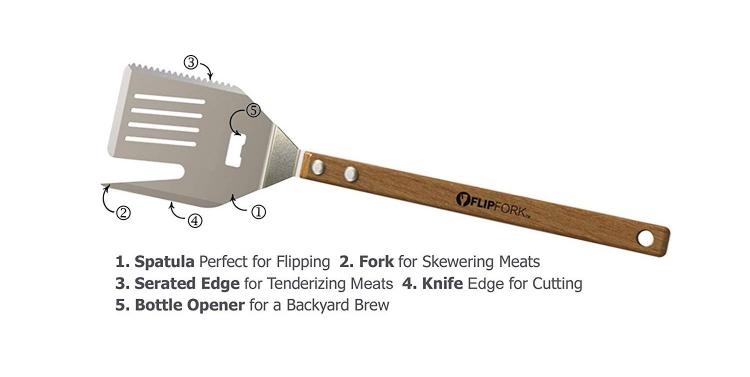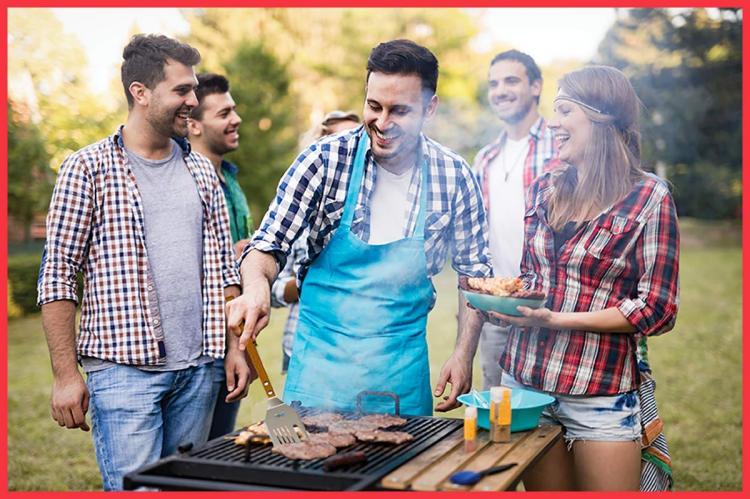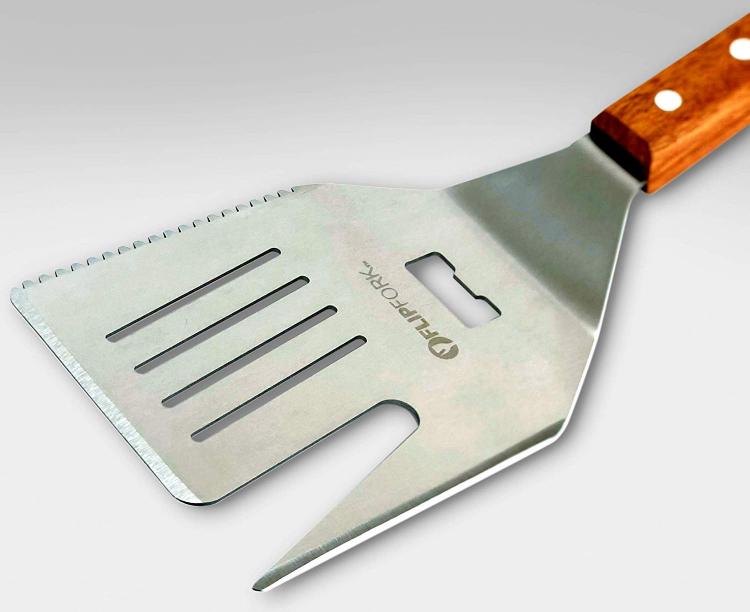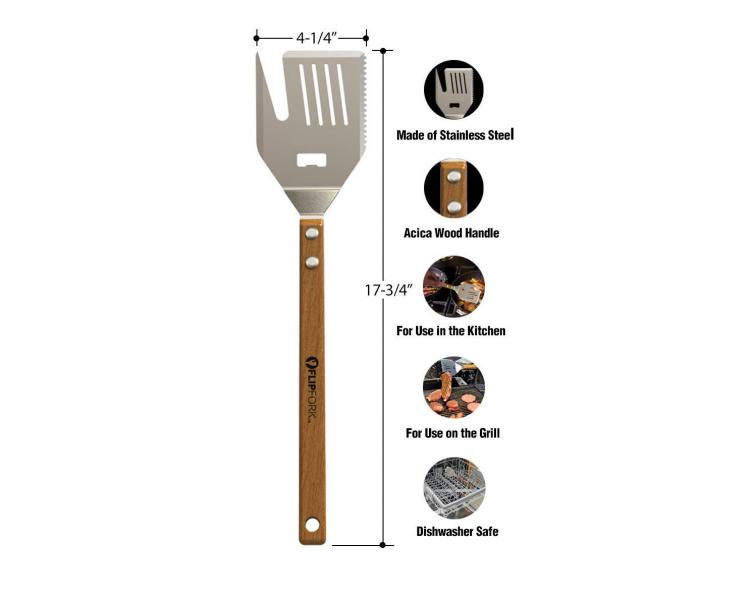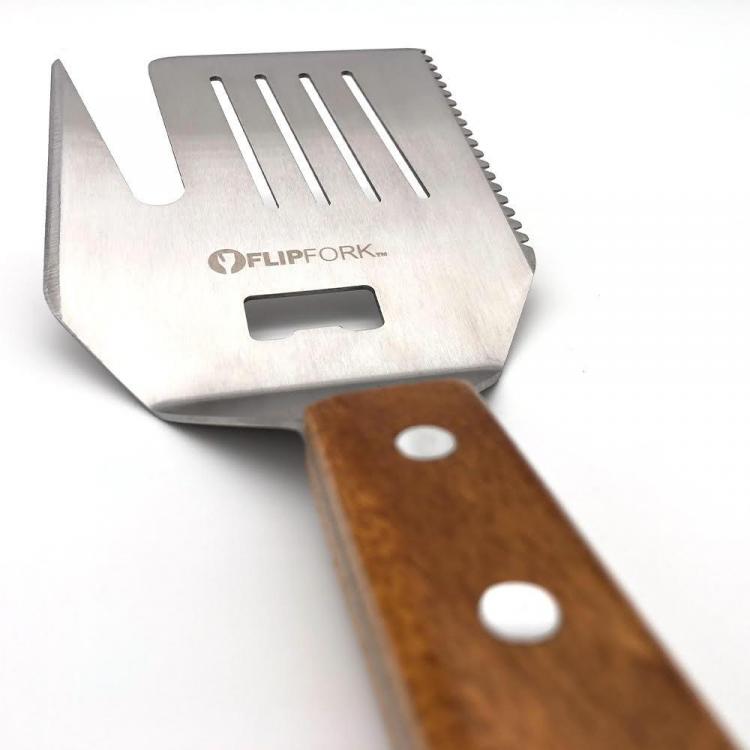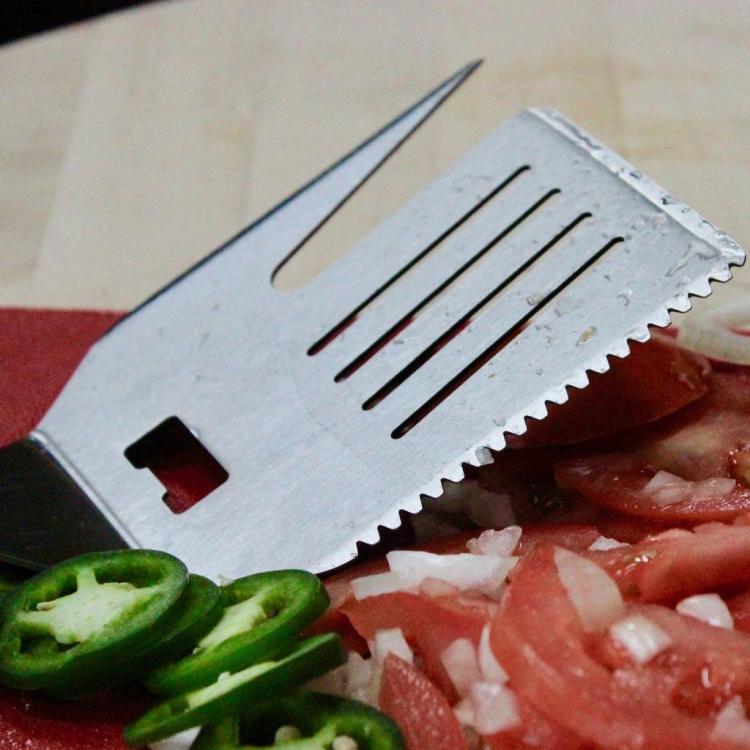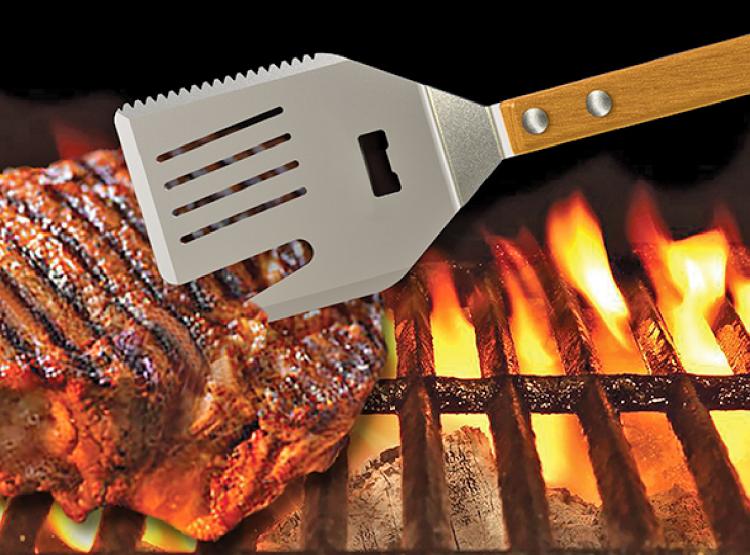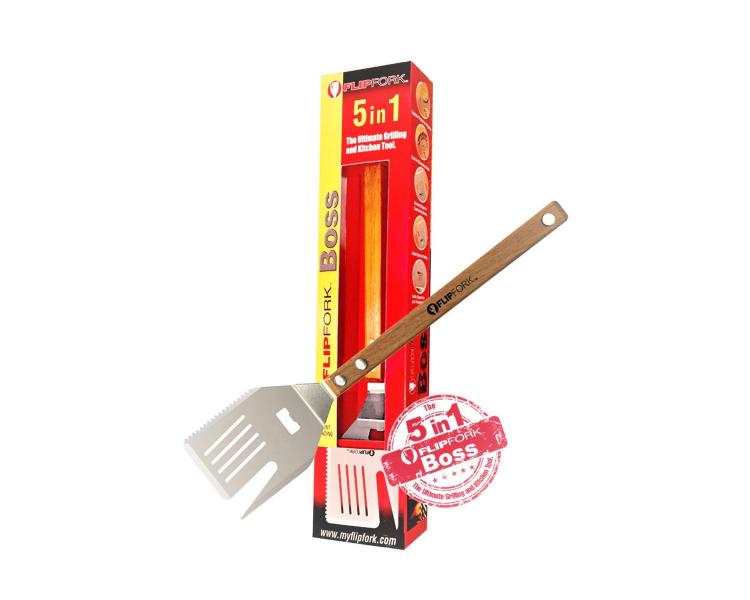 Subscribe To Our YouTube Channel