SlotFlops: Flip Flop Sandals With a Secret Stash Slot For Holding Cash or Credit Cards
By Ryan on 08/23/2016 8:38 AM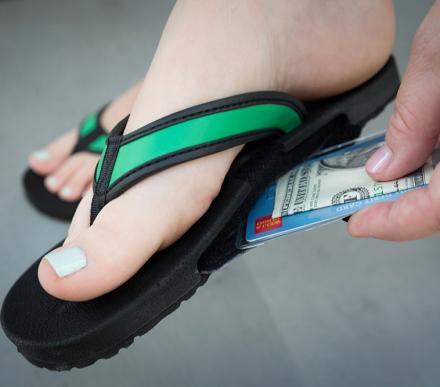 We've seen secret stashes inside of wall clocks, wallets, inside a fake Pepsi bottle, and even in a Barbasol shaving cream can like in Jurassic Park. Well now you can get a secret stash compartment in the side of your sandals to hold super-secret cash, credit cards, IDs, or other stuff while out walking around with little-to-no other clothing on. Perfect for a trip to the beach where you'll probably have no pockets to hold your stuff, plus no thief is going to come around to your beach spot and look for a stash spot on the side of your sandal!
Aptly named SlotFlops, the secret stash-spot sandals feature a slim slot on the side of each sandal that's located under the arch of your foot. Simply open the small Velcro door to reveal the opening, put in your essentials, and re-seal the little door.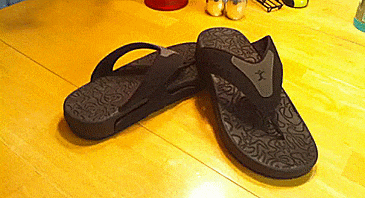 The compartment inside the sandals is the perfect size to fit a credit card, identification cards, bottle openers, cash, keys, or any other little stuff that you don't mind walking on. You'll also receive a mini Ziploc-type bag that is meant for extra protection against your belongings while inside the sandals.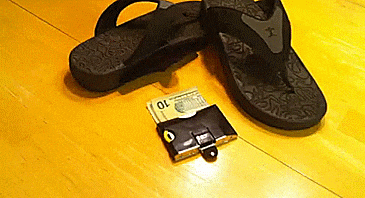 The SlotFlops feature a stash compartment on each sandal, have an easy-slip-on and light EVA design with a soft and comfortable toe post, and are available in both men and women designs in a few different colors to choose from.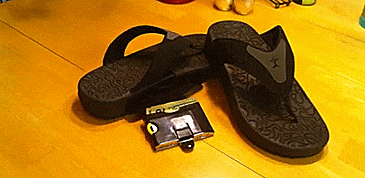 Check out the flip flops stash compartment in action via the video below.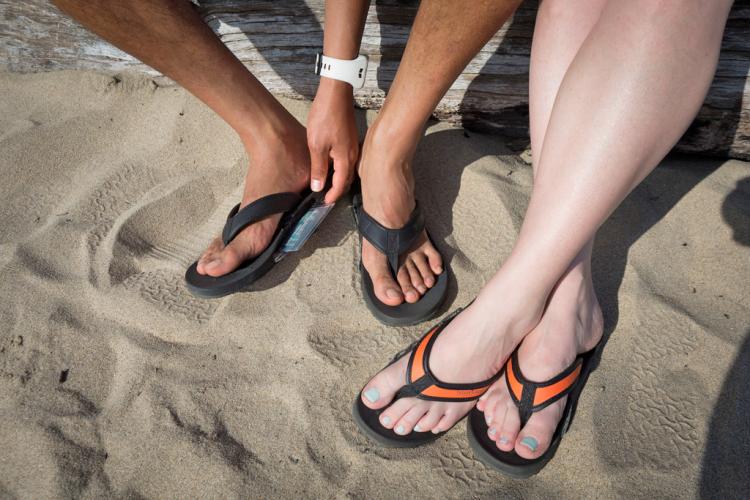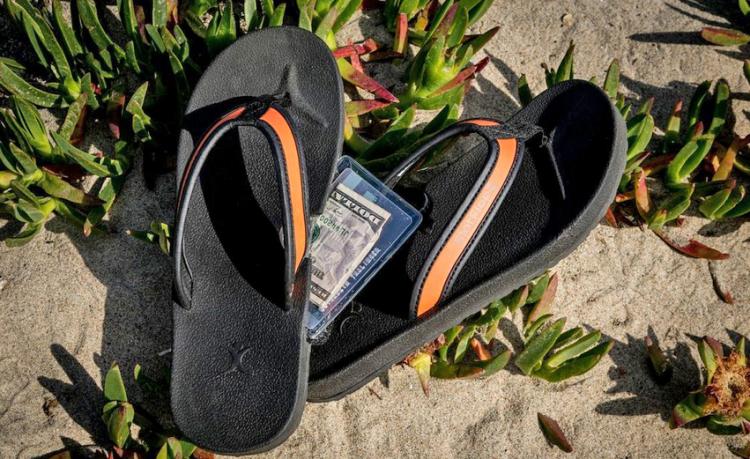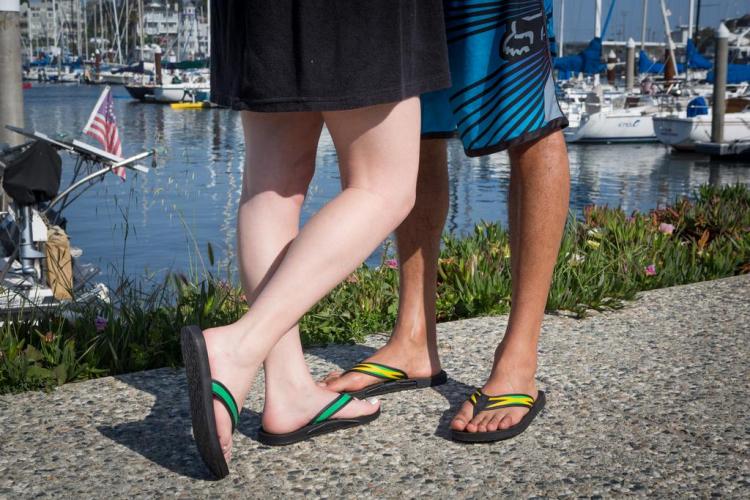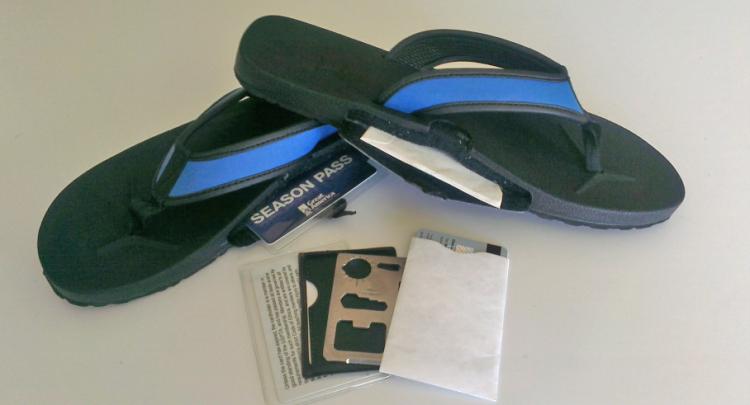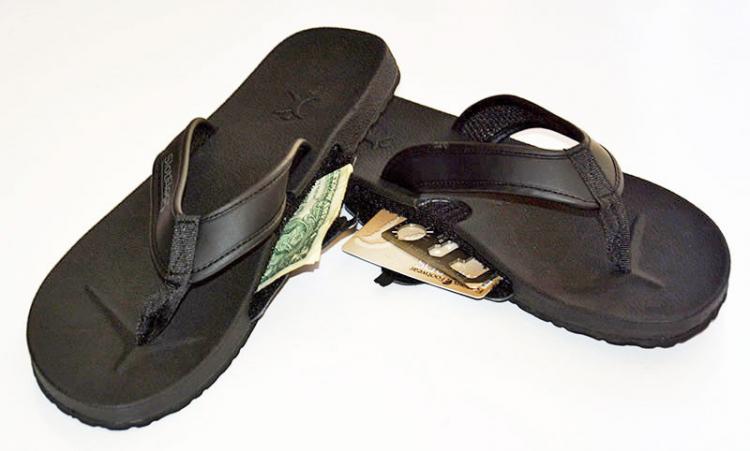 Subscribe To Our YouTube Channel