This Wall Clock Swings Open To Reveal a Secret Hidden Safe Inside
By Ryan on 12/09/2015 6:28 AM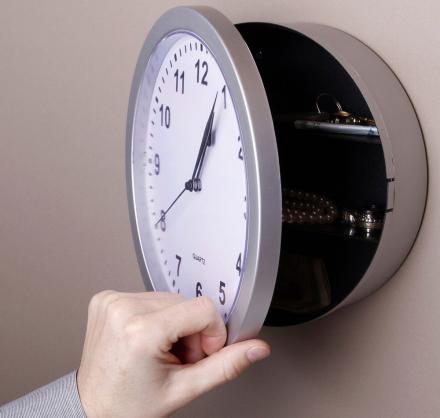 If you're a bit skeptic about keeping your valuables in a safety deposit box, or maybe you just don't trust yourself to remember a 3 number combination using a safe in your own house, this wall clock safe might be for you. This wall clock looks and functions just like any other clock you might see, except it's a little bit thicker than most others as you can swing the clock open to reveal a secret stash area. A perfect place to keep your very expensive Walmart jewelry, some petty cash, that novel that you're working on that you don't want anyone to read until it's done, or maybe just some drugs. Whatever it is that you're hiding, be certain it's safe behind the clock where no one will ever look.
The secret safe wall clock is a fully functioning clock, is powered by 1 AA battery which is not included, and uses a simple hinged design that easily swings open to reveal the stash spot. The outside dimensions of the wall clock safe are 10 inches in diameter x 3 inches thick, and the inside dimensions of the safe are 8.5 inches in diameter x 1 7/8 inches deep.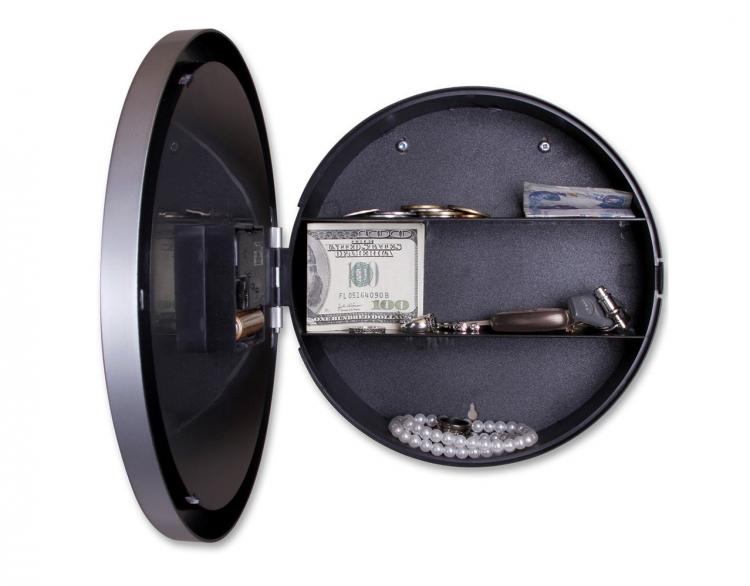 Check out the secret stash safe wall clock in action via the video below.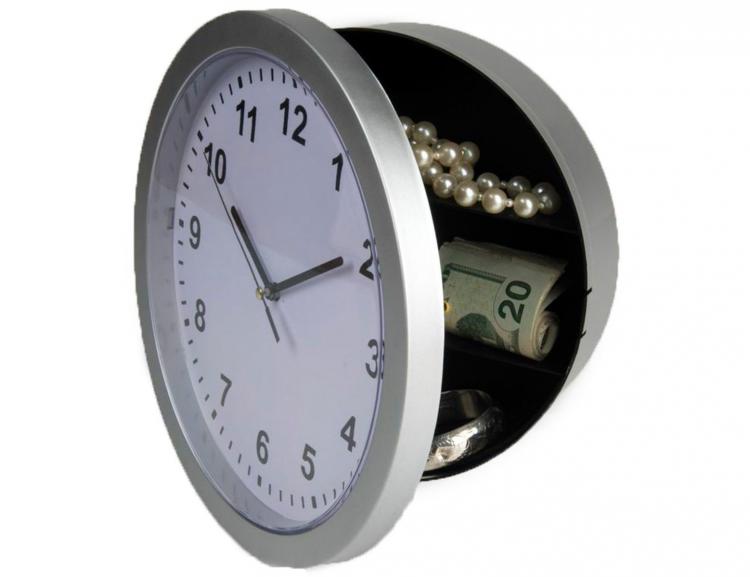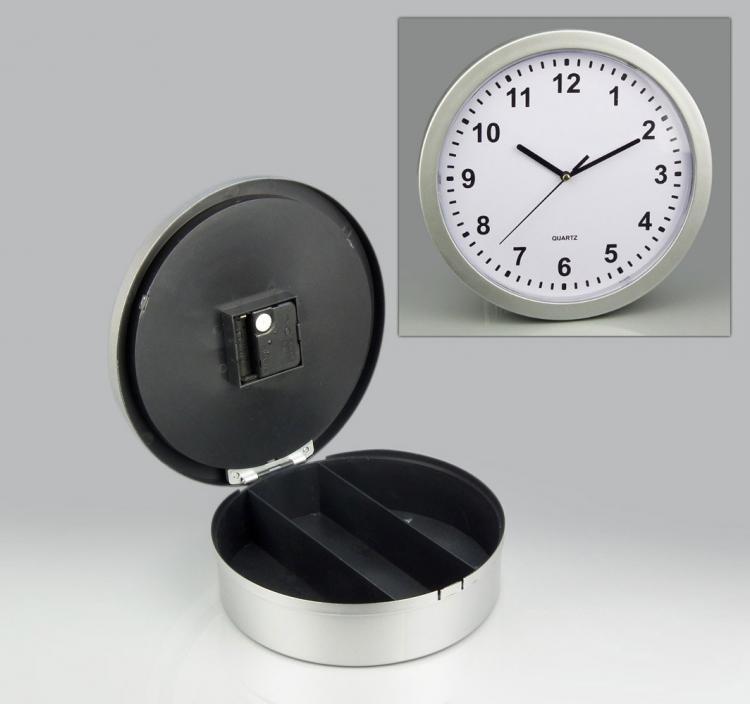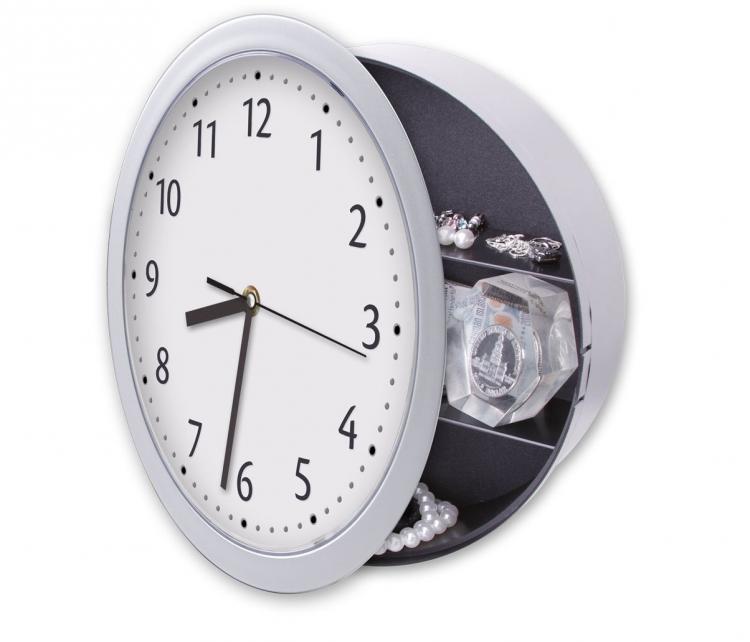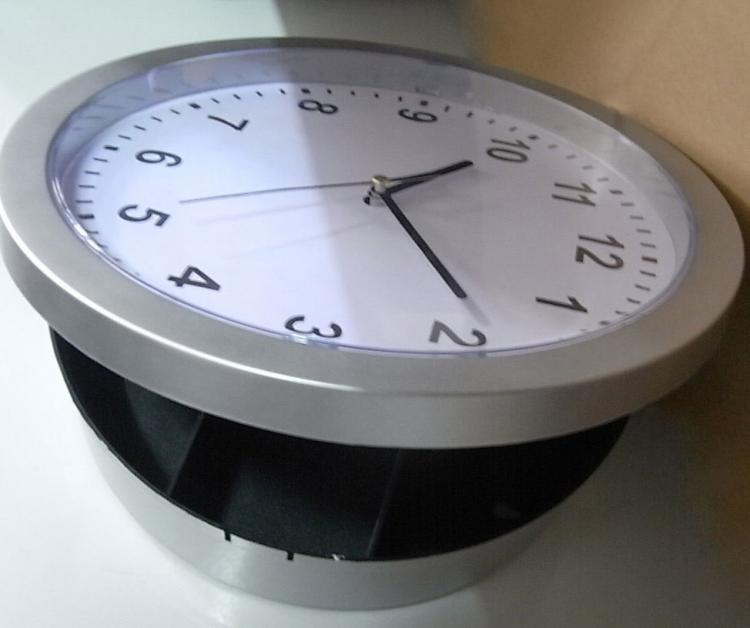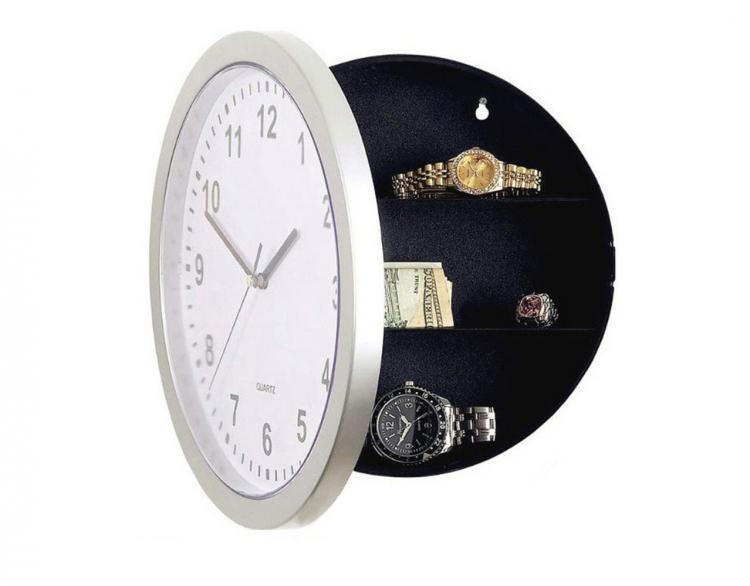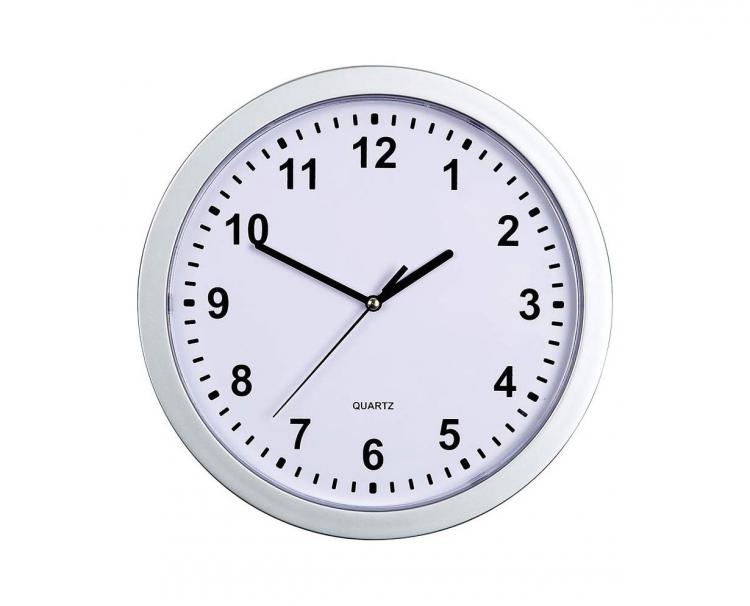 Subscribe To Our YouTube Channel