Flex Tape: Extreme Tape Instantly Fixes Cracks, Holes, Tears (Even Underwater)
By Ryan on 01/31/2017 10:40 AM (Updated: 08/08/2017 11:02 AM)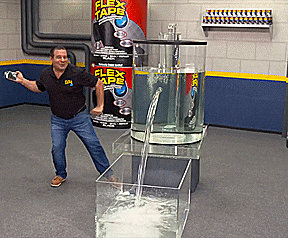 Believe it or not, duct-tape can't solve all of your problems. Like whenever there is water involved, consider duct-tape useless. This stuff called Flex Tape is a magical tape that can pretty much seal any crack, large hole, gap, and tear, all while keeping a water tight seal, while also sealing out air and any moisture. Made by Flex Seal, a company that makes all sorts of different extreme sealing products, their Flex Tape product will surely make a perfect gift idea for Dad.

Comes in 3 sizes: large | jumbo | giant
Flex Tape can bond together with pretty much any object you need sealed. Using a rubberized, thick, and flexible material, the tape can give a water-tight seal onto any shape or object. The waterproof tape can even be applied in any condition, be it hot, cold, wet, or dry, and even while underwater!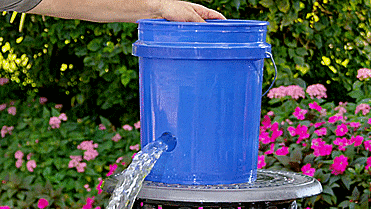 The waterproof Flex Tape comes in three different sizes, including a large roll that measures 4 inches wide x 5 feet long, a jumbo roll that measures 8 inches wide x 5 feet long, and a giant roll that measures 12 inches wide x 10 feet long for getting those huge cracks sealed.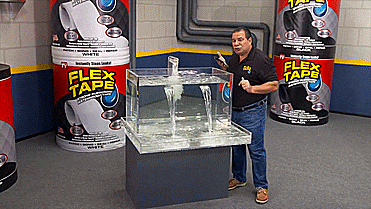 The Flex Tape comes in either white or black colors to choose from, and is made from a UV-resistant, VOC-free, and environmentally friendly material that can withstand extreme temperatures like rain or heat.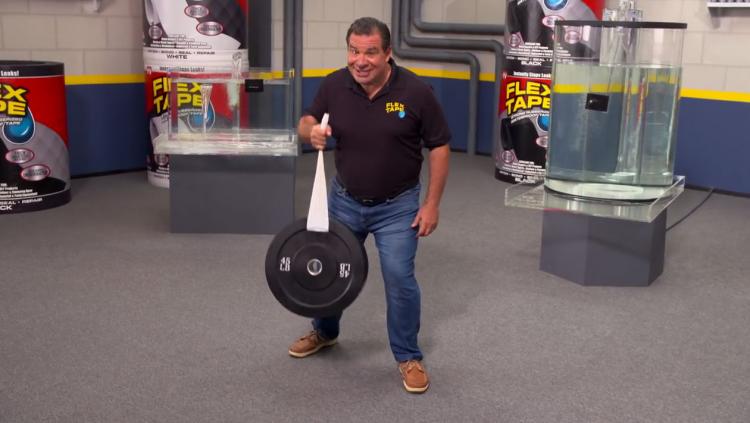 The extreme tape is able to repair virtually anything, including roofs, leaking pipes, tents, inflatables with holes, and it can even seal up a sawed-in-half boat as seen below!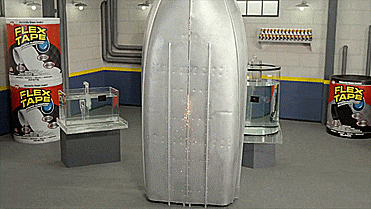 Check out the Flex Tape waterproof tape in action via the video below.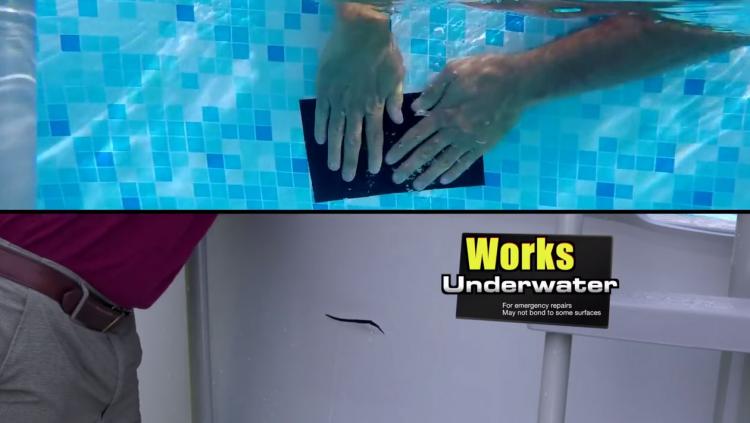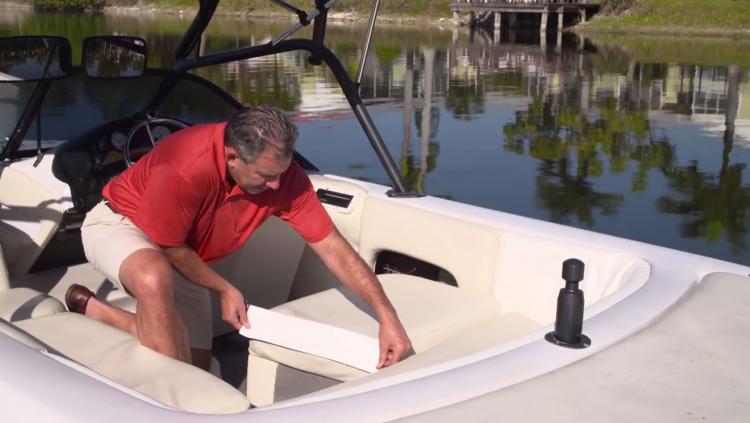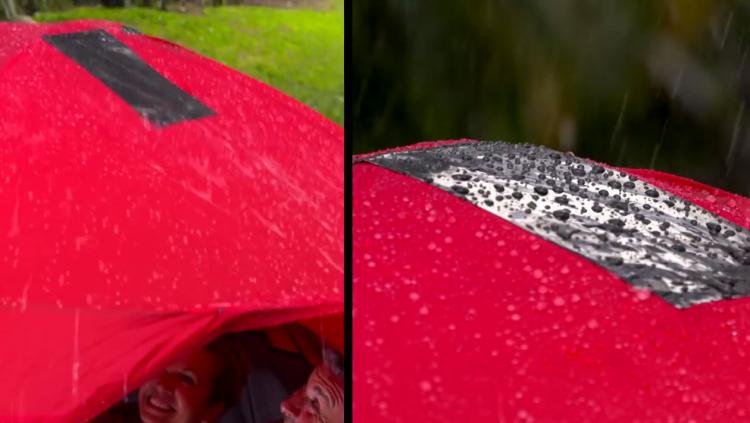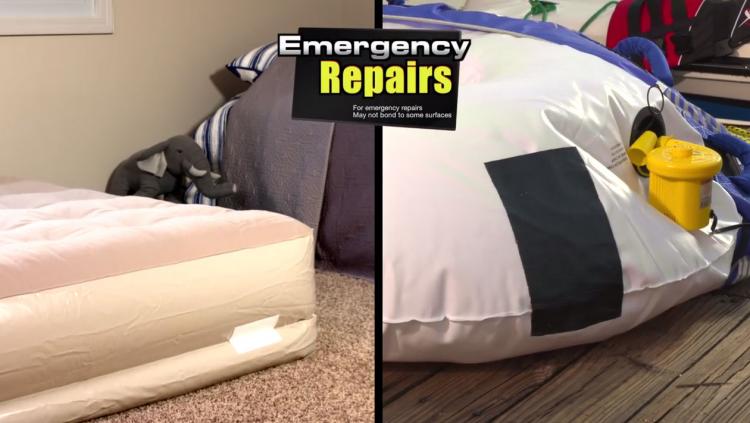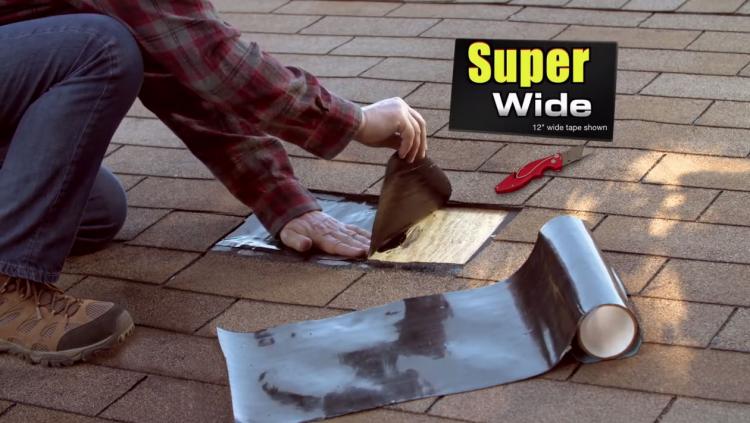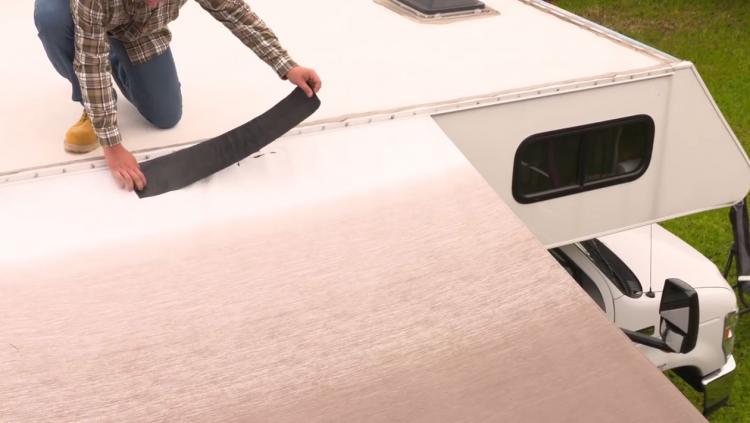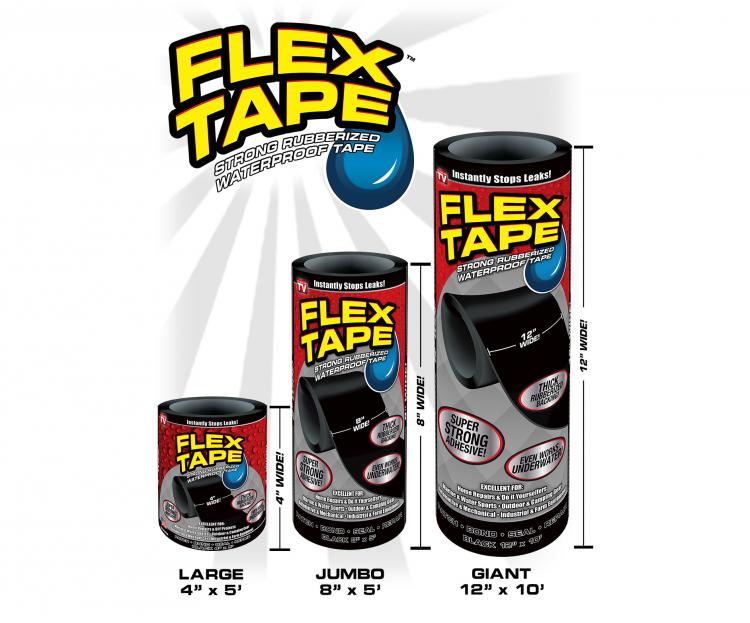 Subscribe To Our YouTube Channel