Flex Claw Hammer Has Adjustable Pry Bar Angles and a Magnetic Nail Holder
By Ryan on 04/04/2019 3:26 PM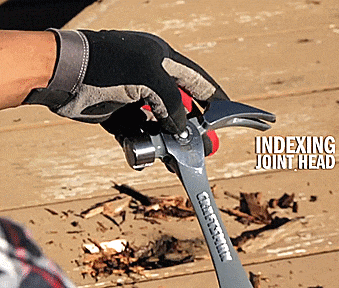 How many times have you gone to pry something up with your hammer only to not have a good enough angle on it, and then proceed to just start a controlled burn to discard of whatever you were looking to pry up? The Flex Claw Hammer is a new hammer by Craftsman that has an adjustable pry bar that allows you to put it into 4 different positions depending on the angle you need. Not only that, but the hammer also has a magnetic nail holder and nail slot that keeps your nail in place for the first pound of the nail.
The two-in-one pry bar and hammer tool allows you to pry up nails just like a regular hammer would, with the added function of letting you pry up other larger items at any angle of your choosing. The hammer also features a large striking face that provides a large surface area to pound your nails in with ease.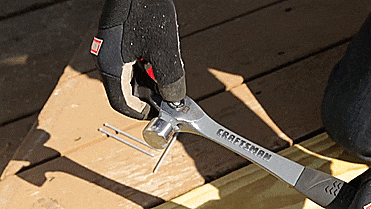 The magnetic nail slot located on the bottom of the hammer head provies a quick and easy way to start a nail with just one hand. The flex claw hammer is also made with a dual material grip that provides a perfect grip for getting any job done while preventing slippage.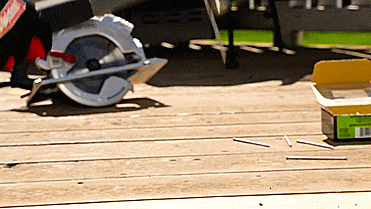 The Craftsman Flex Claw Hammer with adjustable pry bar has 4 different claw positions, is made from alloy steel, comes with the Craftsman lifetime warranty, weighs 18 oz, and measures 13.98 inches long.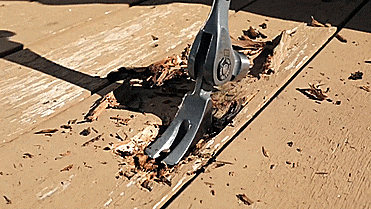 Check out the Craftsman Flex Claw Hammer in action via the video below.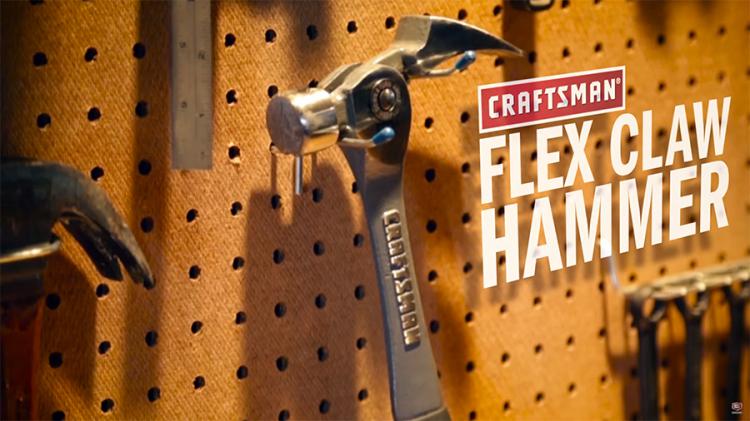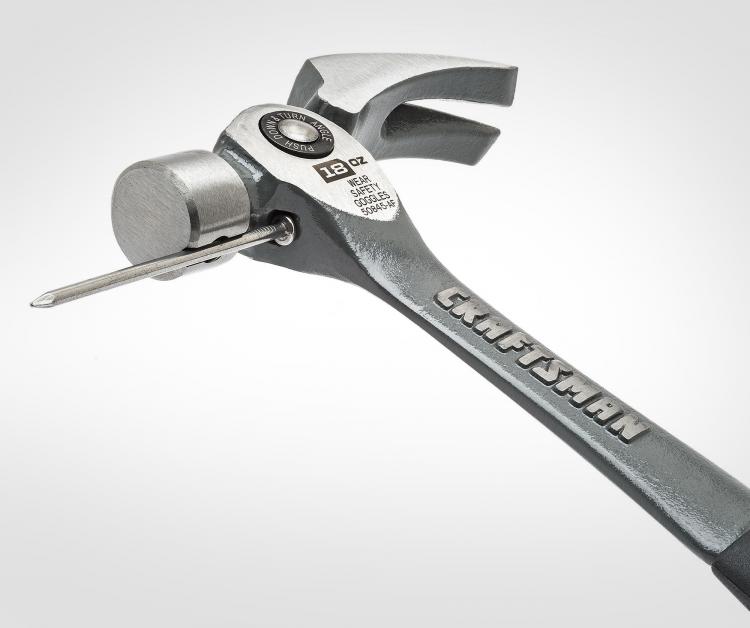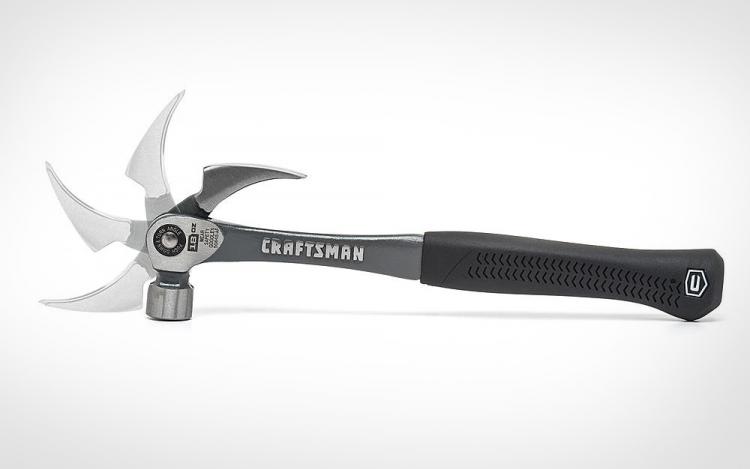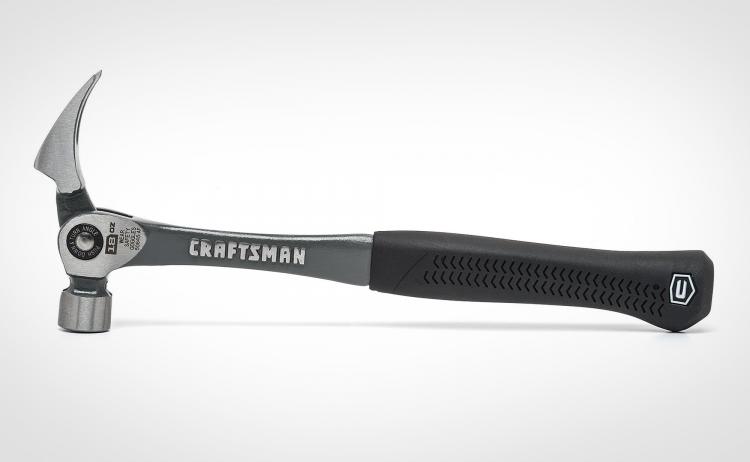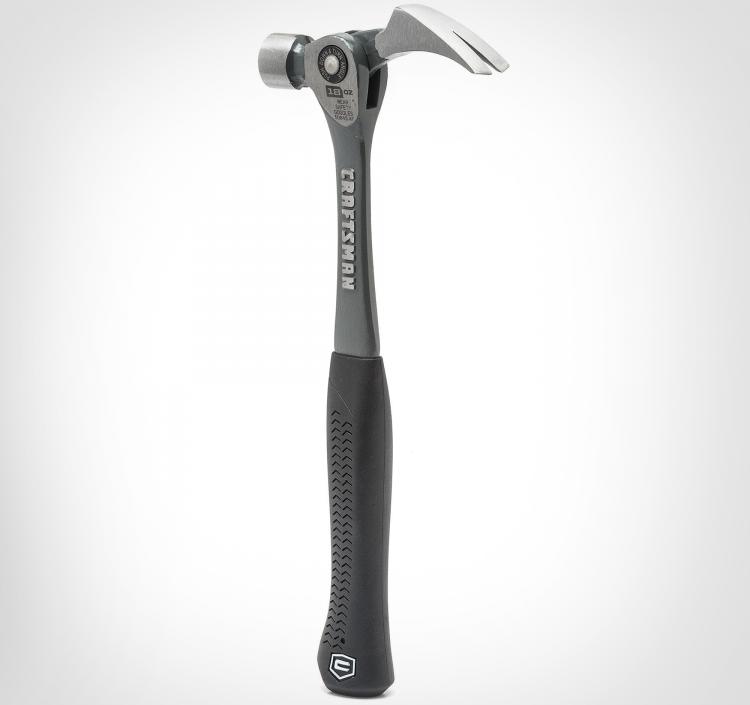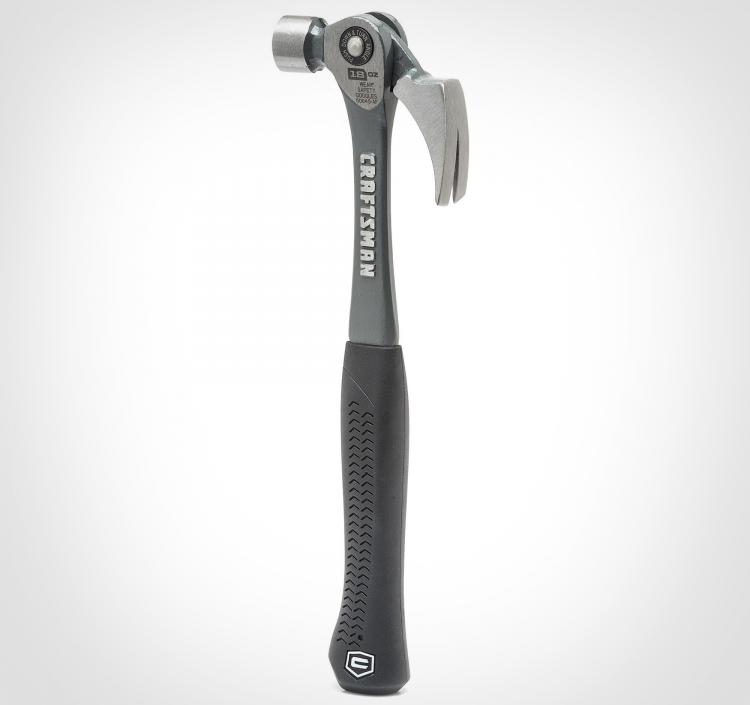 Subscribe To Our YouTube Channel