Flamingo Shaped Watering Can
By Ryan on 07/13/2016 4:58 AM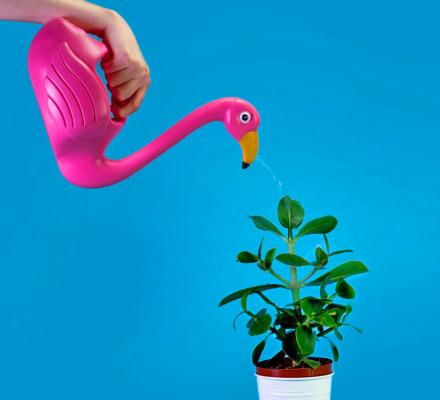 If you think about it, flamingos are already shaped like a watering can, so it only makes sense to make them into a real watering can for your garden. Simply pour in your water using your hose or faucet into the rear-end of the flamingo bird, carry it around using the convenient handle located across the back of the bird, and pour it like you would any normal watering can and the water will pour out of the end of the flamingos beak.
Able to hold up to 1.5 liters of your favorite watering liquid, the flamingo watering can will surely make watering your garden fun again. Not into gardening? I see no problem in filling up the flamingo with Jesus-juice and pouring delicious mixed cocktails into peoples drinks at a party.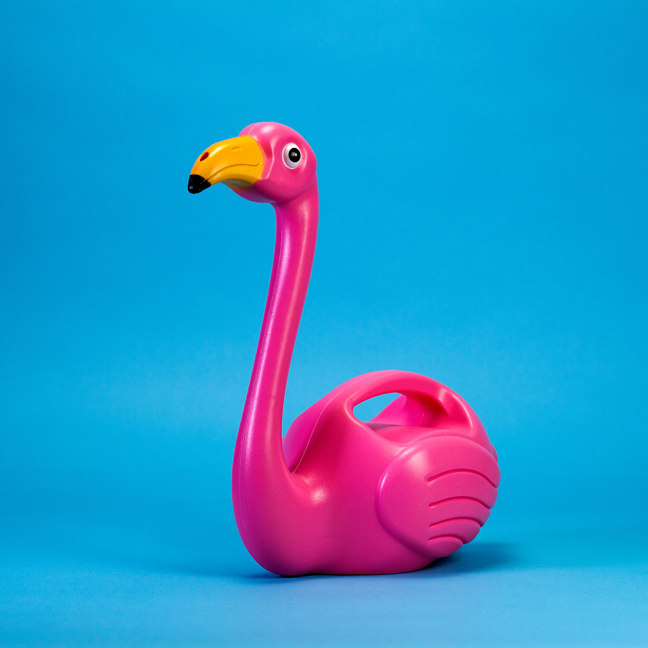 The flamingo watering can measures approximately 11.8 inches tall x 11.2 inches long x 5.7 inches wide.