Carteret Flameless Rechargeable USB Lighter
By Ryan on 12/15/2015 8:45 AM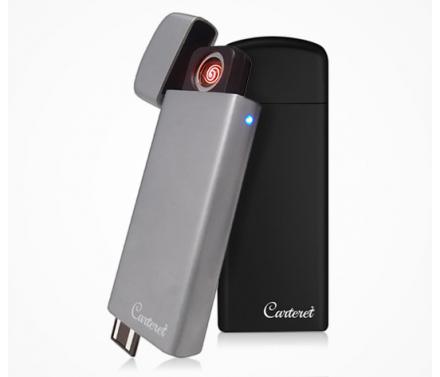 The Carteret USB lighter is a flameless cigarette lighter that allows you to light your smoke without the need to provide a giant flame that will most likely burn your eyebrows off. Unless you plan on starting a forest fire, a flame is usually not necessary when just needing to light a cigarette. The Cateret flameless lighter doesn't use any lighter fluid or gas, but instead uses electricity to heat a coil. Not only is the lighter completely windproof and more eco-friendly than a regular gas powered lighter, but it's actually TSA approved so you can take it on your flights without having to throw them in the garbage prior to going through the radiation machine at the airport.
The flameless lighter is powered via a battery that allows you to get up to 50 uses of the heated coil before having to recharge the battery, and even has a charging indicator light on the side of the device to tell you when it's fully charged. To charge the lighter simply slide out the USB charging plug and plug it into any USB port via your laptop, computer, wall adapter, etc...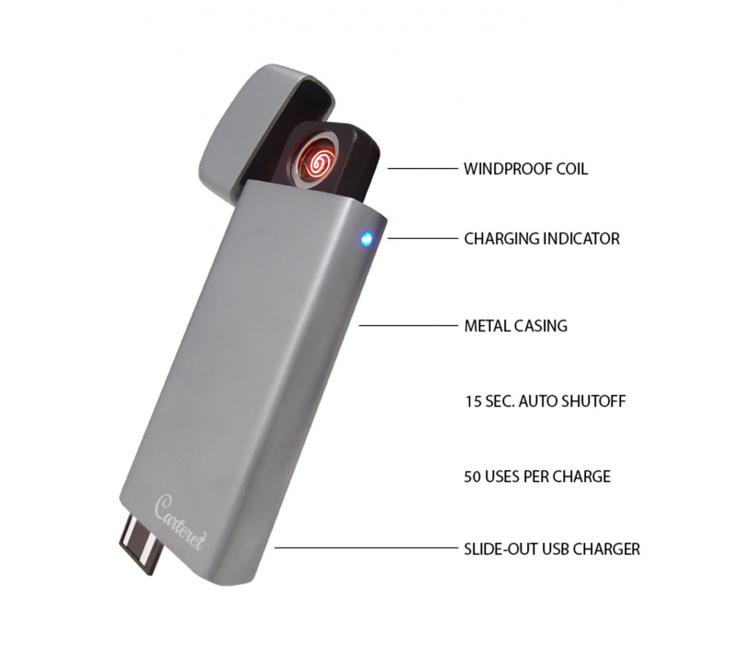 The Cateret Flameless USB lighter comes in either black or silver colors to choose from, is made from a sleek brushed metal casing, and has a 15 second auto shut off safety mechanism to prevent over-heating or starting a fire if it somehow accidentally started on its own.