The Fireglobe Is a Classy One-Way Outdoor Fireplace
By Ryan on 10/02/2015 4:54 AM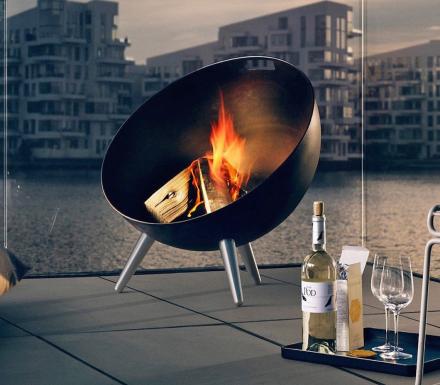 The Fireglobe is a circular outdoor fireplace that makes for a cozy and possibly romantic setting to sit in front of on a date or just in the backyard with some wine. The fireplace is made up of half of a globe that's tilted towards you, which for one, makes it extra cozy and tailored towards you, but will also keep you extra warm as the heat will bounce off the back end of the fireplace and come right back towards you. Plus with the way the fireplace is shaped, it protects the fire from the wind, which will keep it lit if it's a smaller fire that has the possibility of going out with a large gust of wind, plus it will keep the fire from sloshing back and forth with the wind and blowing smoke in your direction, like every fire seems to do.
Created by Eva Solo, a company that makes quality and beautifully designed home goods, the Fireglobe is a perfect addition to any backyard patio. Plus with it's integrated handle on the back of the globe, the fireplace is super easy to move around and take in and out of storage for the seasons.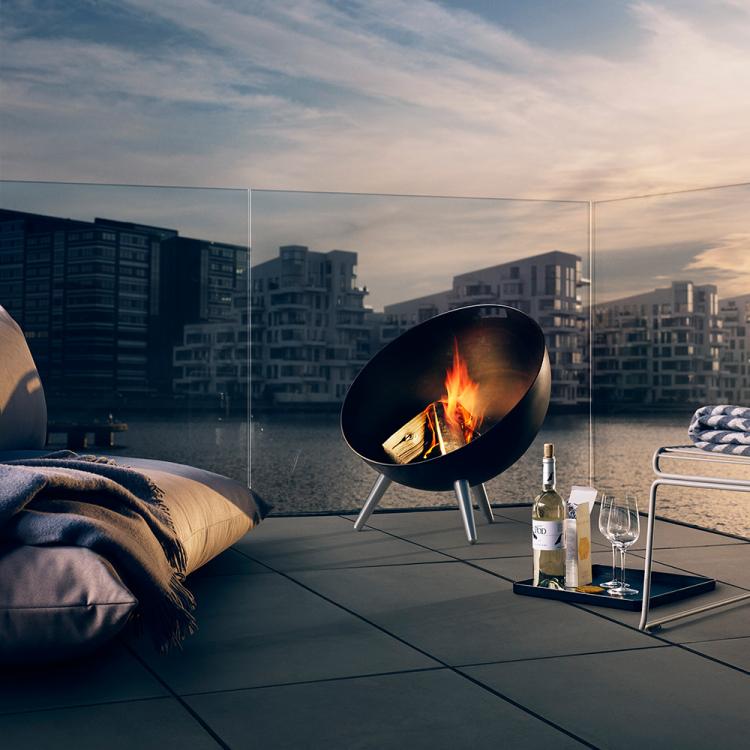 The Fireglobe one-way outdoor fireplace is made from enamel and stainless steel, is black in color, has a grate on the bottom of it to provide ventilation to the fire, and measures 29.5 inches tall x 25.2 inches in diameter.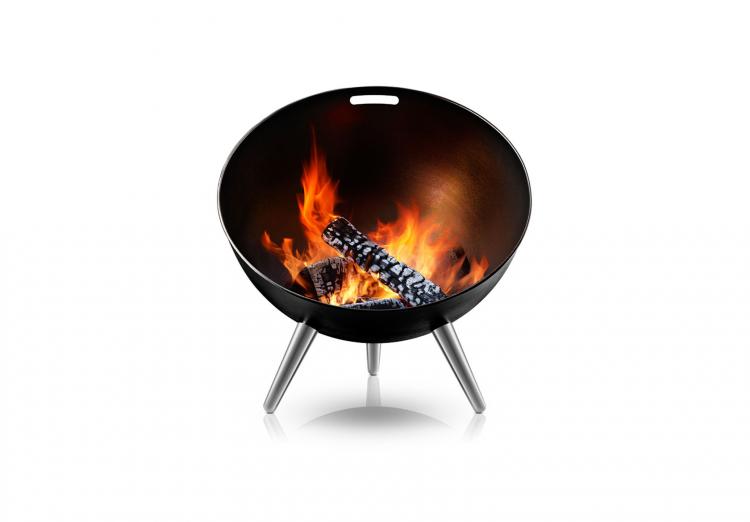 Not to be confused with the Earth Shaped Fire Pit...