These Fire Starter Sticks Are Made To Look Like a Box of Dynamite
By Ryan on 03/16/2016 5:49 AM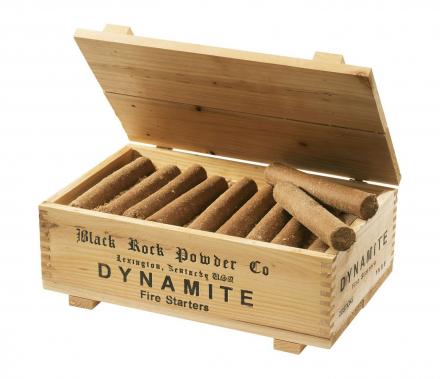 This box of easy fire starter sticks is made to look like an old dynamite box that you might find in a pirate ship with all the fire starter sticks made to look like the sticks of dynamite. Fully featured with an old wooden box that has old-timey text on the front of it, along with filler sawdust beneath the dynamite fire starter sticks to give it a true authentic look to it, the fire starter dynamite sticks are perfect for camping, or an outdoor fireplace. A great way to freak out your friends as you start to light sticks of dynamite on fire, or a good way to get arrested for terrorism at an airport, the dynamite fire starter sticks are surely not something you'll want to bring on your plane with your or really anywhere in public.
Made by the Black Rock Powder Company the dynamite fire starter sticks are created in the USA from pressed and rolled paraffin wax along with recycled sawdust, the box is made from cedar wood, and comes packed with 20 faux dynamite sticks. Each fire starter stick measures approximately 8 inches long x 1.25 inches in diameter, whereas the entire box measures 10 inches wide x 16 inches long x 6.5 inches tall.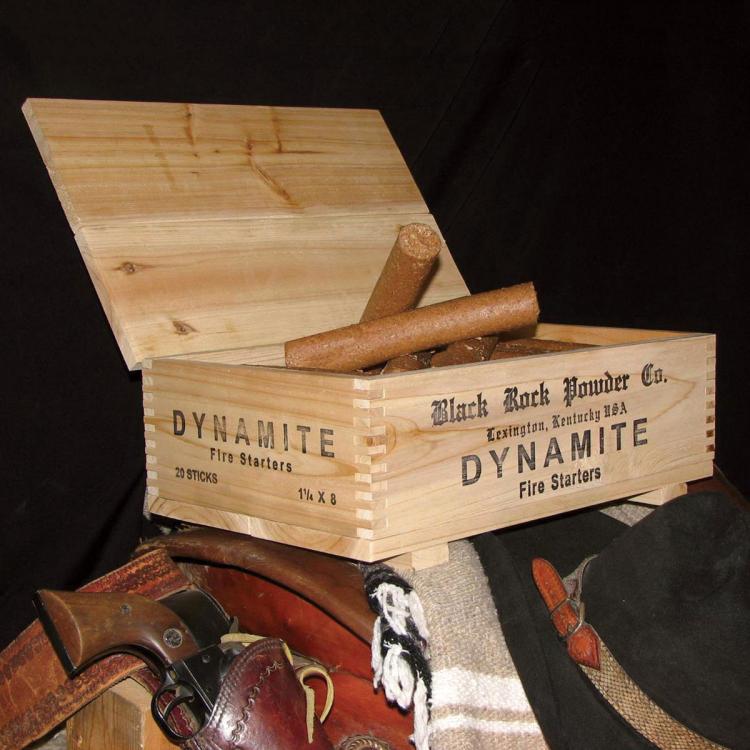 To use the sticks, simply place them towards the bottom of your fire and light them on fire with a match or lighter, each stick will burn for roughly 30 minutes and will surely set ablaze any wood around around it, thus starting your fire in mere seconds.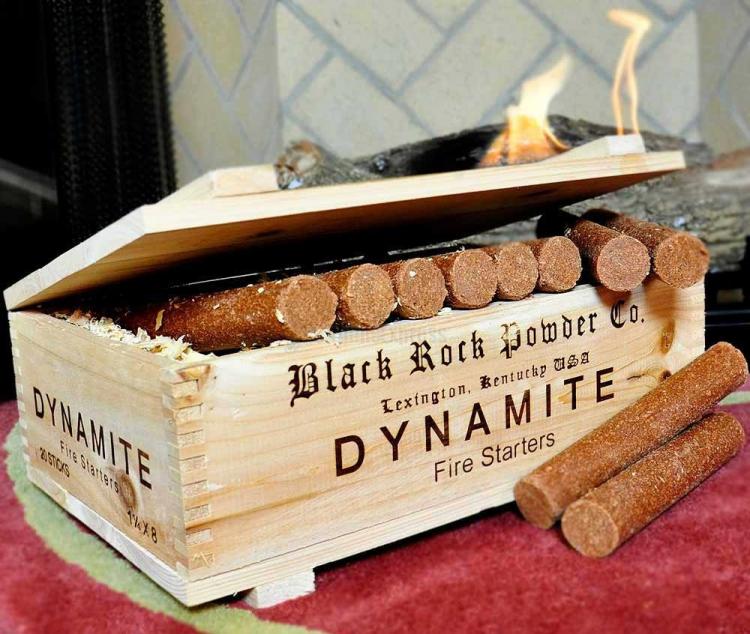 You can also buy a refill pack of fire starter sticks so that you don't have to purchase the entire box again for a much lower price, which you can find here.