Fire Extinguisher Cocktail Shaker and Drink Dispenser
By Ryan on 02/02/2016 8:57 AM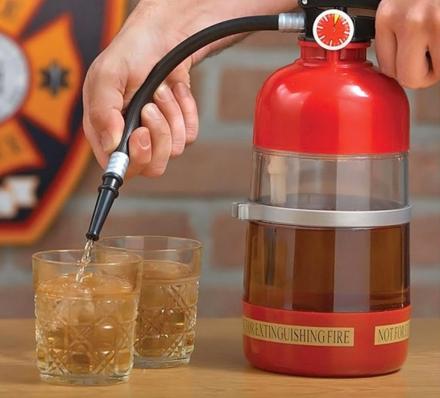 Have you ever felt like dispensing your liquor from a fire extinguisher? Me neither, but now you can if you want to. This fire extinguisher acts as a cocktail shaker and drink dispenser, so that if you wanted to make up a round of shots you could do so within the fire extinguisher, mix it up, and dispense the shots into the shot glasses using the hose. Or if you're just looking for an easy way to dispense some water or soda at a party, it could easily be used for that as well. A perfect gift idea for a fire fighter who loves the booze, the fire extinguisher cocktail shaker and drink dispenser is sure to make your drink dispensing duties that much easier and a whole lot more fun.
To use the fire extinguisher, simply pump the handle and it will build up pressure within the container. Once enough pressure has built up, the liquid inside will start to flow through the hose. A great device to have at a party or fire fighters banquet, the fire extinguisher drink dispenser is made from eco-friendly non-toxic polyethylene plastic, and measures 13.25 inches tall x 5 inches in diameter.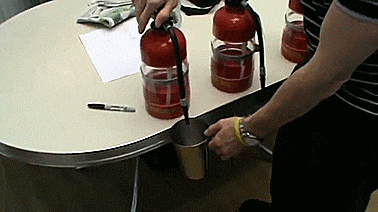 In case I have to tell you, this is not for actually extinguishing fires (as it says in large text on the actual bottle). Also, be sure to check out the dispenser in action via the video below.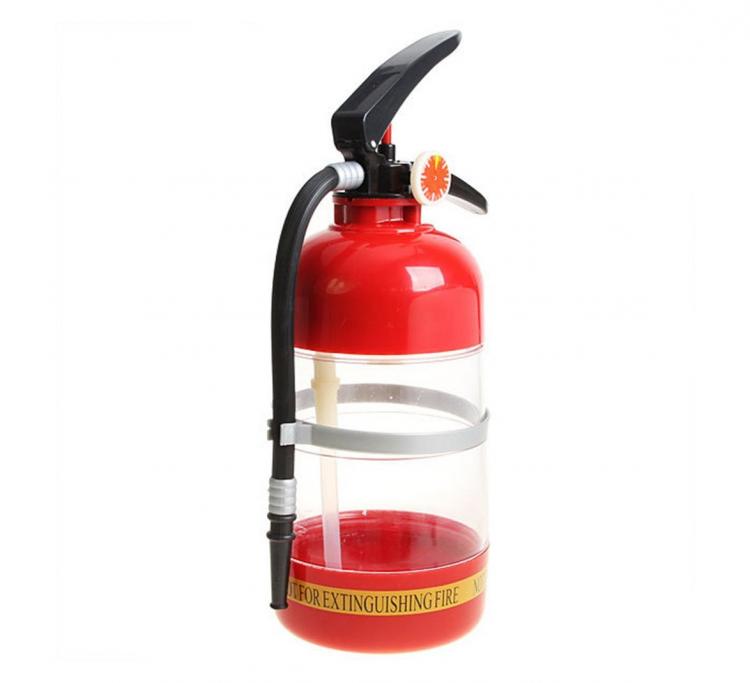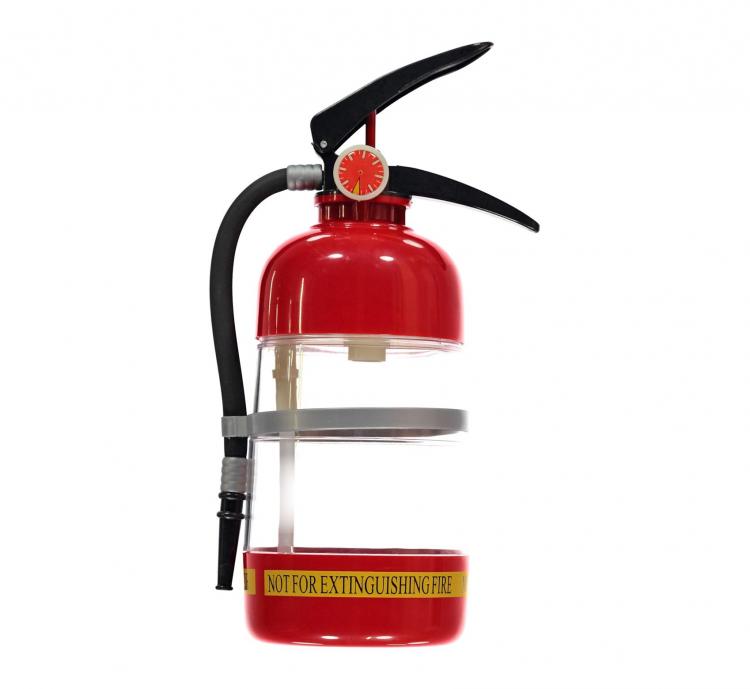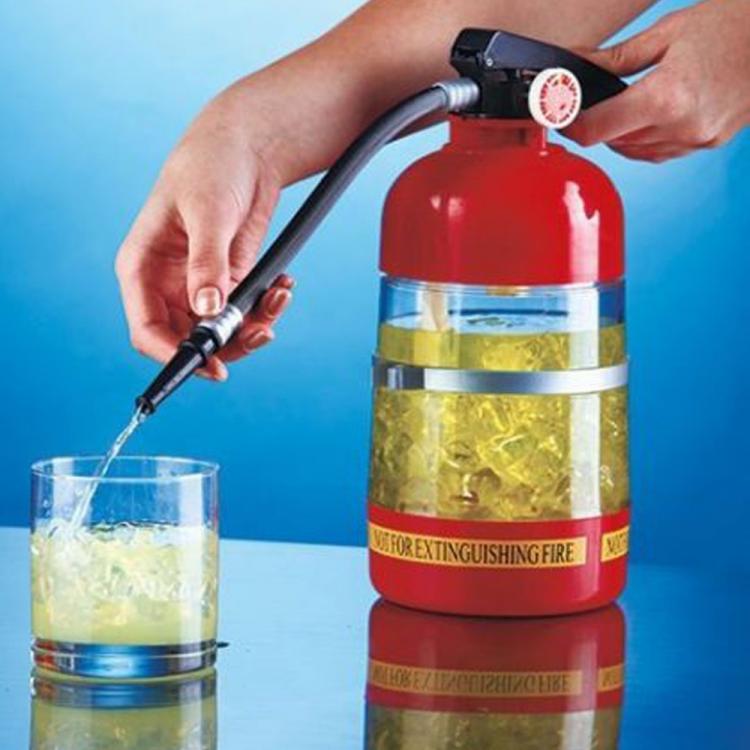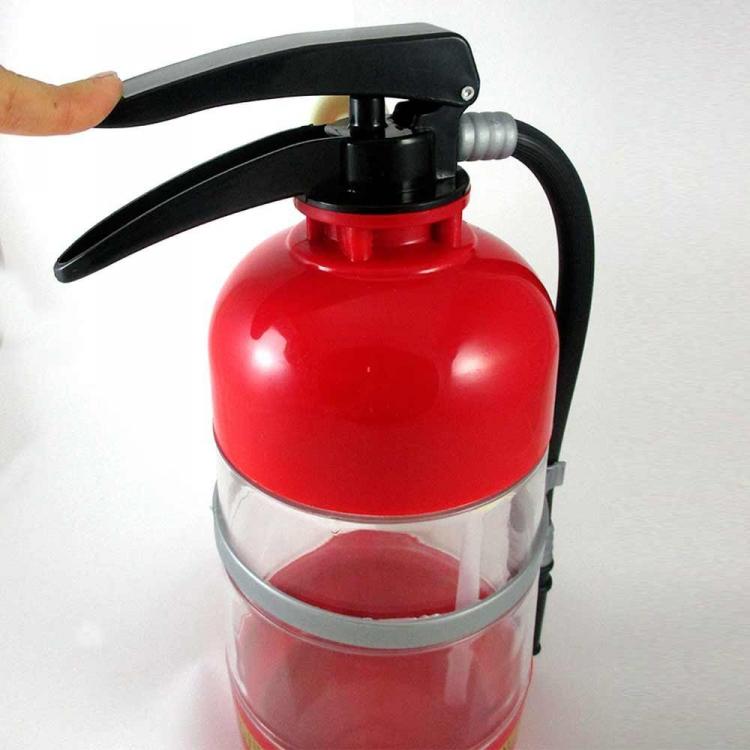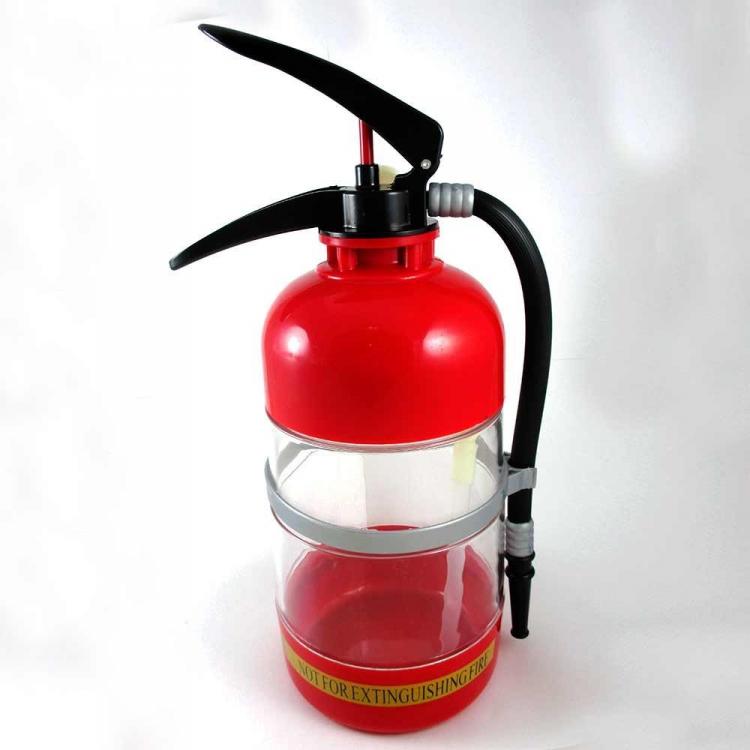 Subscribe To Our YouTube Channel