This Giant Fire Breathing Dragon Wood Burning Stove Is a True Work Of Art
By Ryan on 01/06/2022 4:55 PM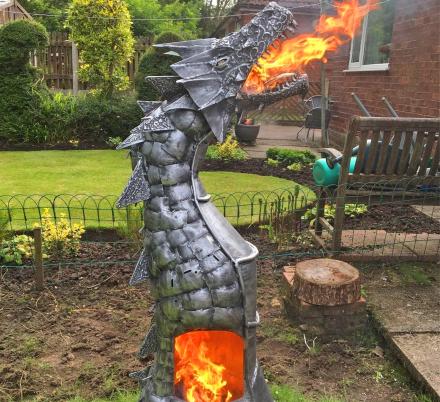 Wood burner stoves can make a pretty good addition to any backyard, garden, or outdoor patio nook, but honestly, fire and stoves are pretty boring on their own. Without the proper magical, antiquated, or mythological qualities, a stove on its own just doesn't breed the same inspiration. This is why a dragon wood burner stove is absolutely necessary for all outdoor hangout spaces that claim to be "fun-to-hang-out-at."

Version: 1 | 2
Introducing the only proper way to feed your inner Dragonborn and have a warm outdoor gathering in your backyard at the same time, with this handcrafted fire breathing dragon wood burner, featuring a beautiful and unique acid metal process that both protects the metal from rust and gives the dragon log burner a weathered look.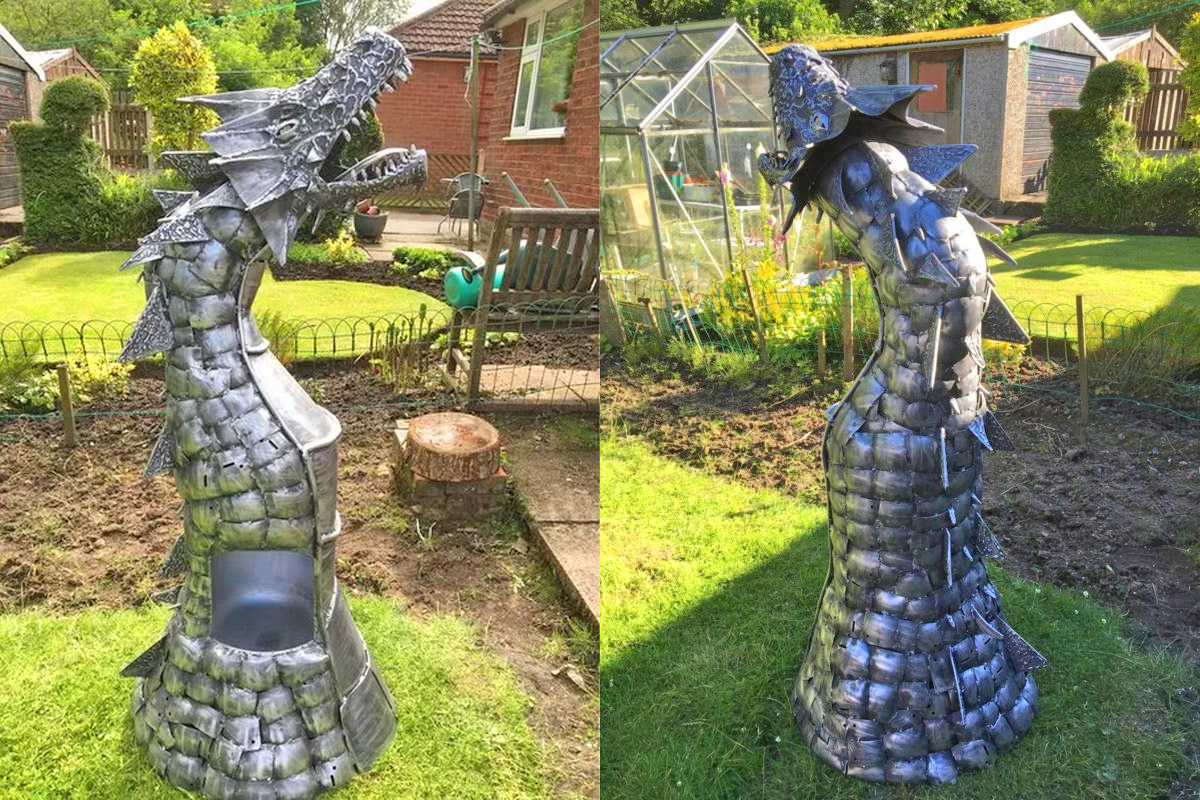 The chimenea wood burner stove is about 70.87 inches tall by 31.5 inches at the base, and is made from solid steel, so it'll last as long as a dragon lives, at the very least – and it's likely to live a lot longer since steel decomposes very slowly over time.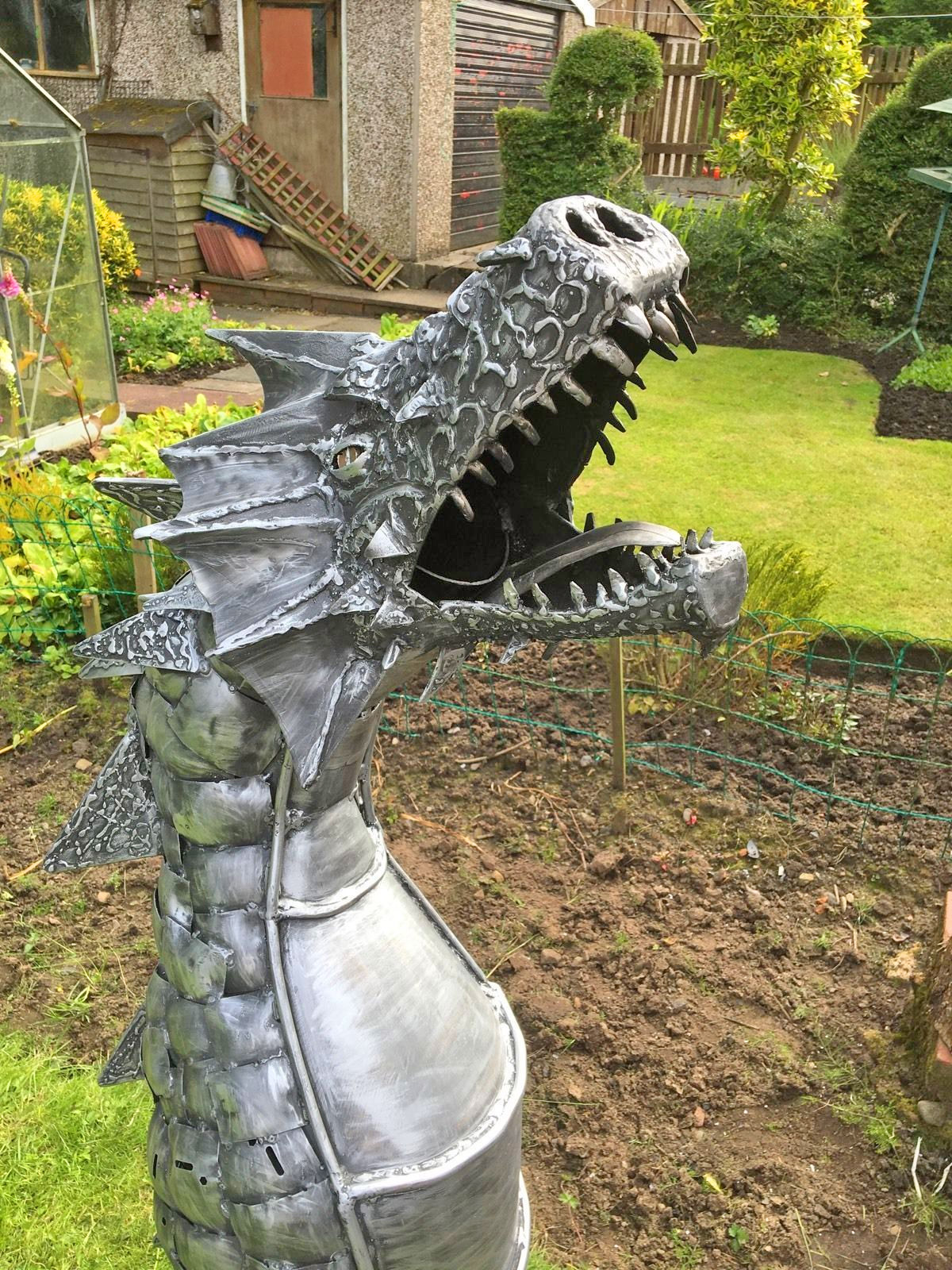 The fire breathing dragon wood burning stove also includes 4 bolt-down anchor bolt lugs, which fit perfectly into the dragon wood stove's frame so you can fasten it safely and securely to the ground.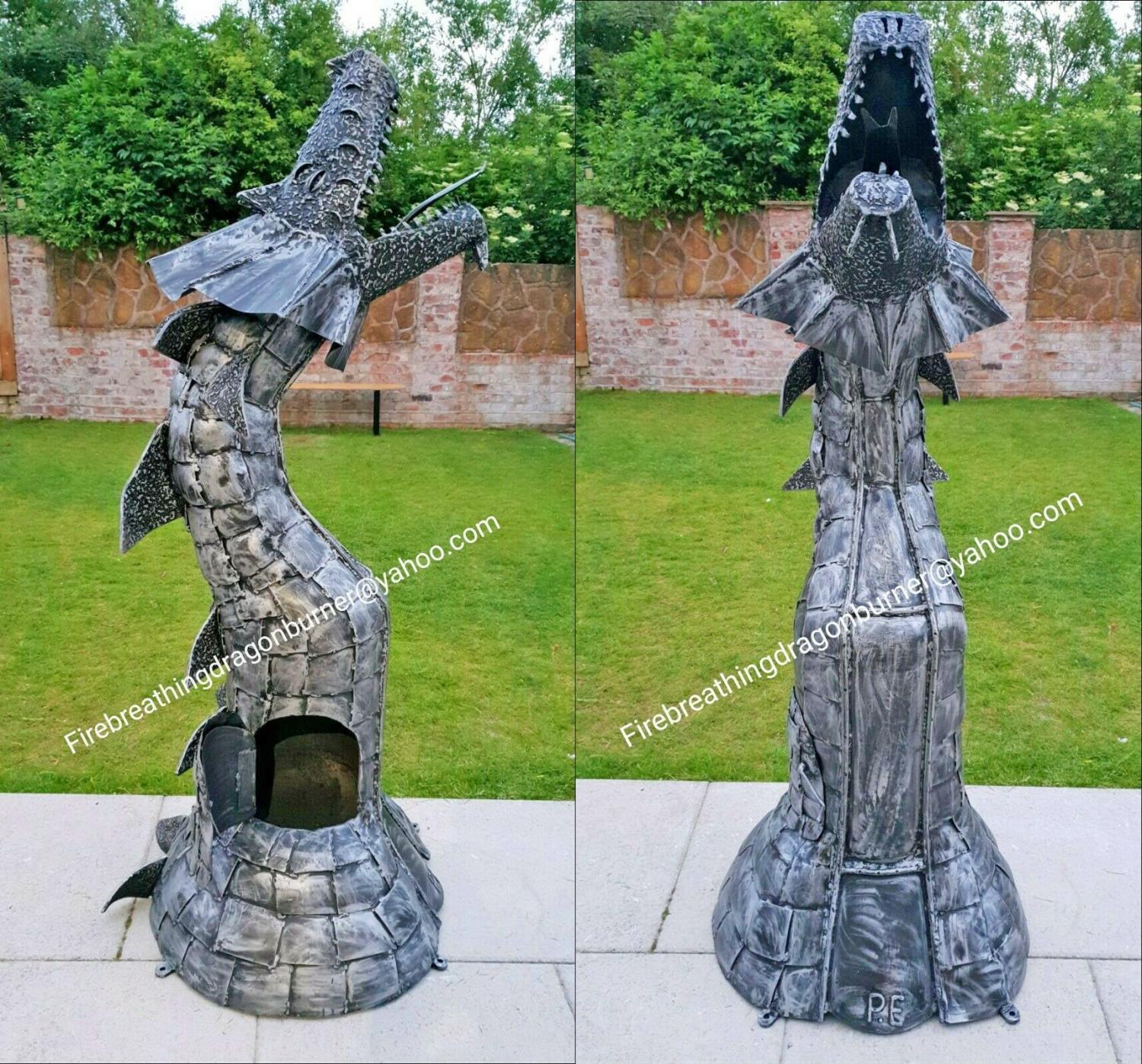 According to the creator of the fire breathing dragon stove laandpa, the design is their newest wood burner, and they say it's their "best to date," having spent over 40 hours hand-crafting this metal dragon wood-burning stove's every last angle.
"This is my newest design wood burner. This burner/statue is my best to date, I have spent over 40 hours of my time working on this burner. When being used as a burner the fire comes out of the dragons mouth so actually looks like a fire breathing dragon. He is made from solid steel and will last a lifetime."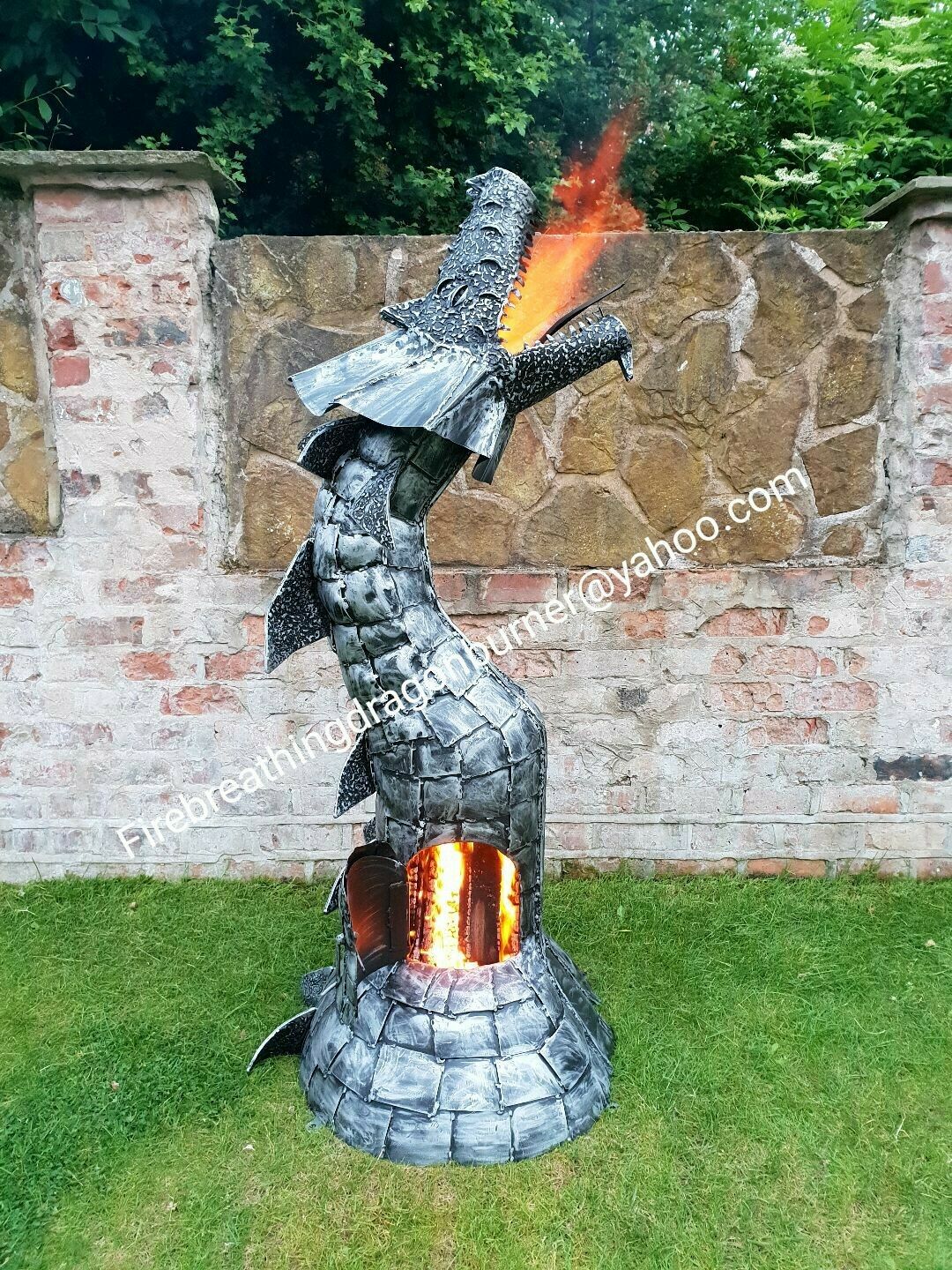 If you really want to up your backyard's fantasy game, you should consider mastering both fire and water by pairing the dragon wood burner stove with this gargoyle dragon gutter downspout statue.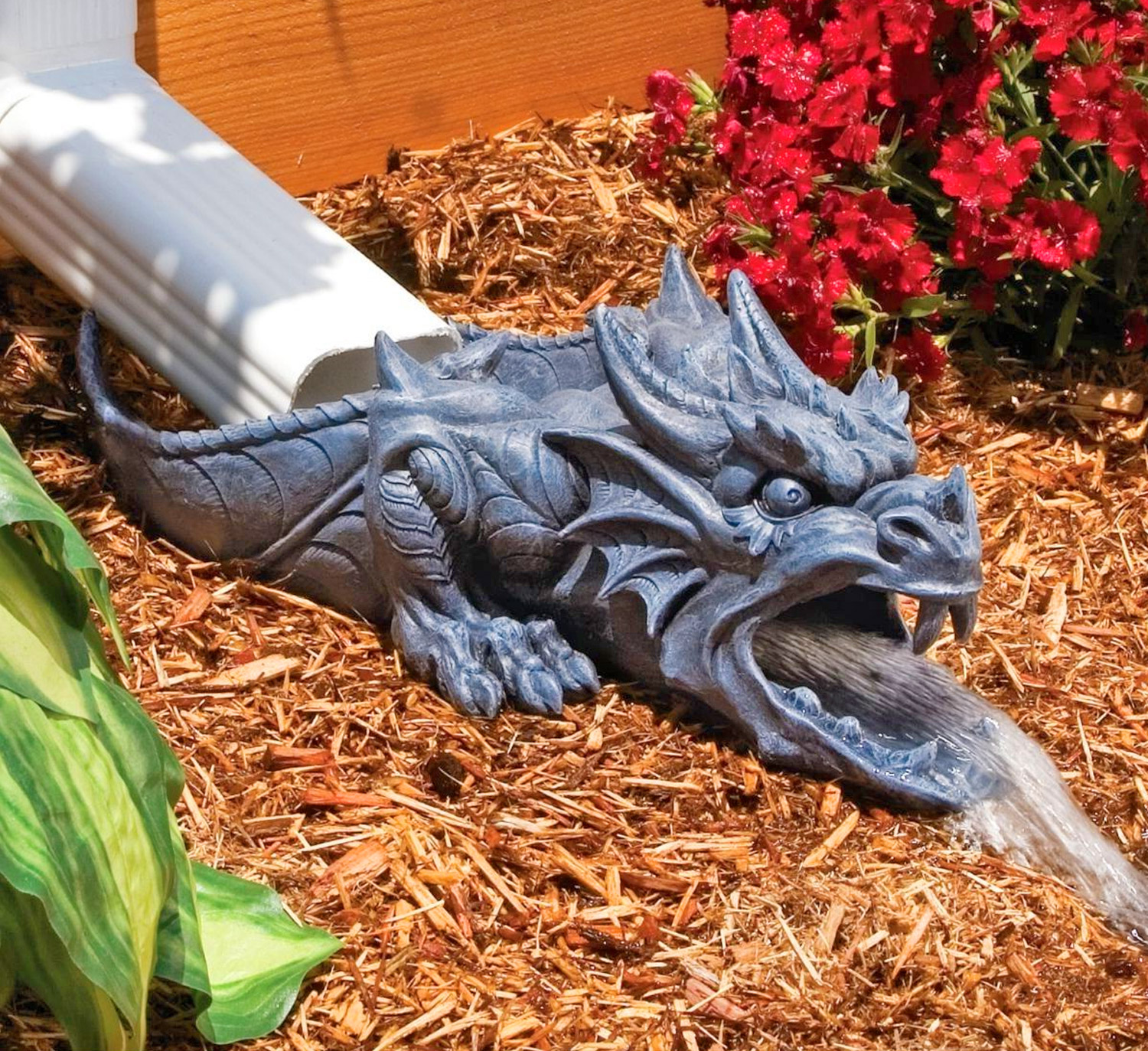 One user commented on a picture of the dragon wood-burning stove, praising its beautiful, elegant construction and wondering if they could purchase one themselves. The user wrote, "WOW! That is AWESOME! Is it for sale?" Why yes, lafrance, we're pretty sure it is.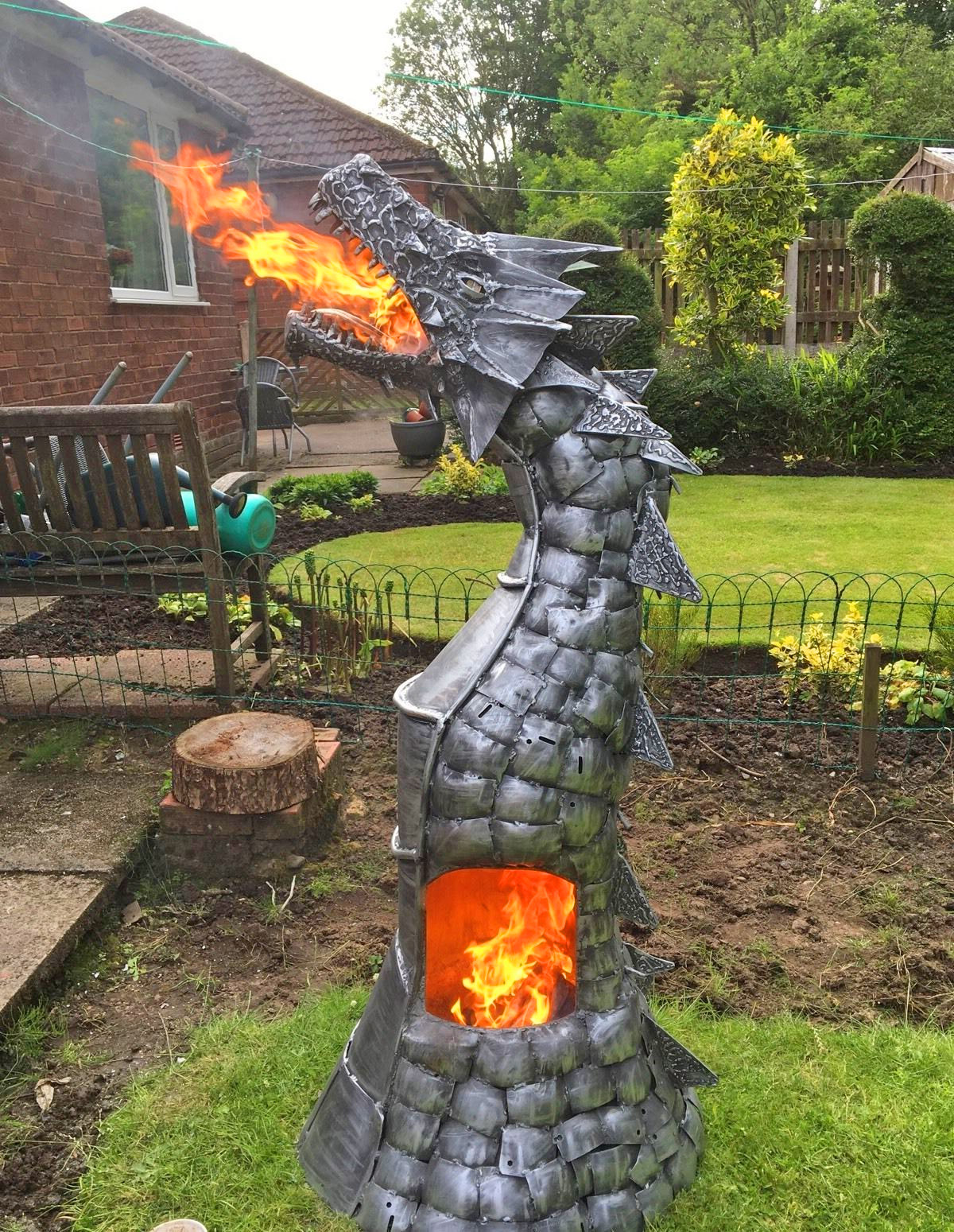 Even if you don't plan to harness the power of fire with the dragon stove – which would be a huge waste from our fantasy-loving, fire-breathing perspective, but no judgment – you can still enchant any outdoor space by using this stove as a handmade dragon garden statue. Still, using it with fire as a wood-burning dragon stove is way cooler than as a static statue, but it's also pretty cool as a boring handmade dragon statue.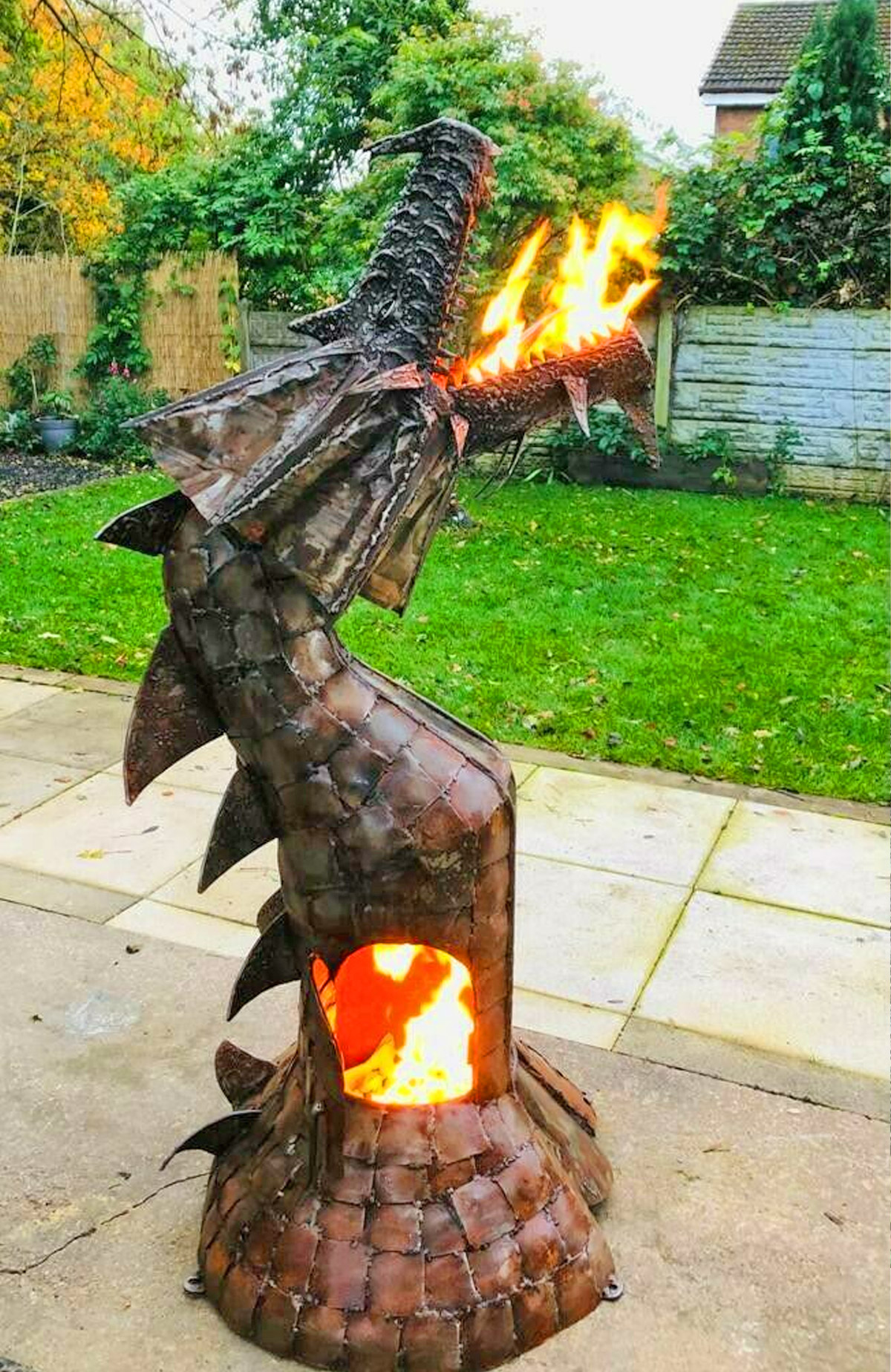 Whether you plan to use it as a fire-breathing dragon outdoor stove or not, this beautiful metal dragon statue will make an excellent addition to any patio, yard, or other outdoor hangout space, especially if you hope to unleash your inner Dragonborn right from the comfort of your home.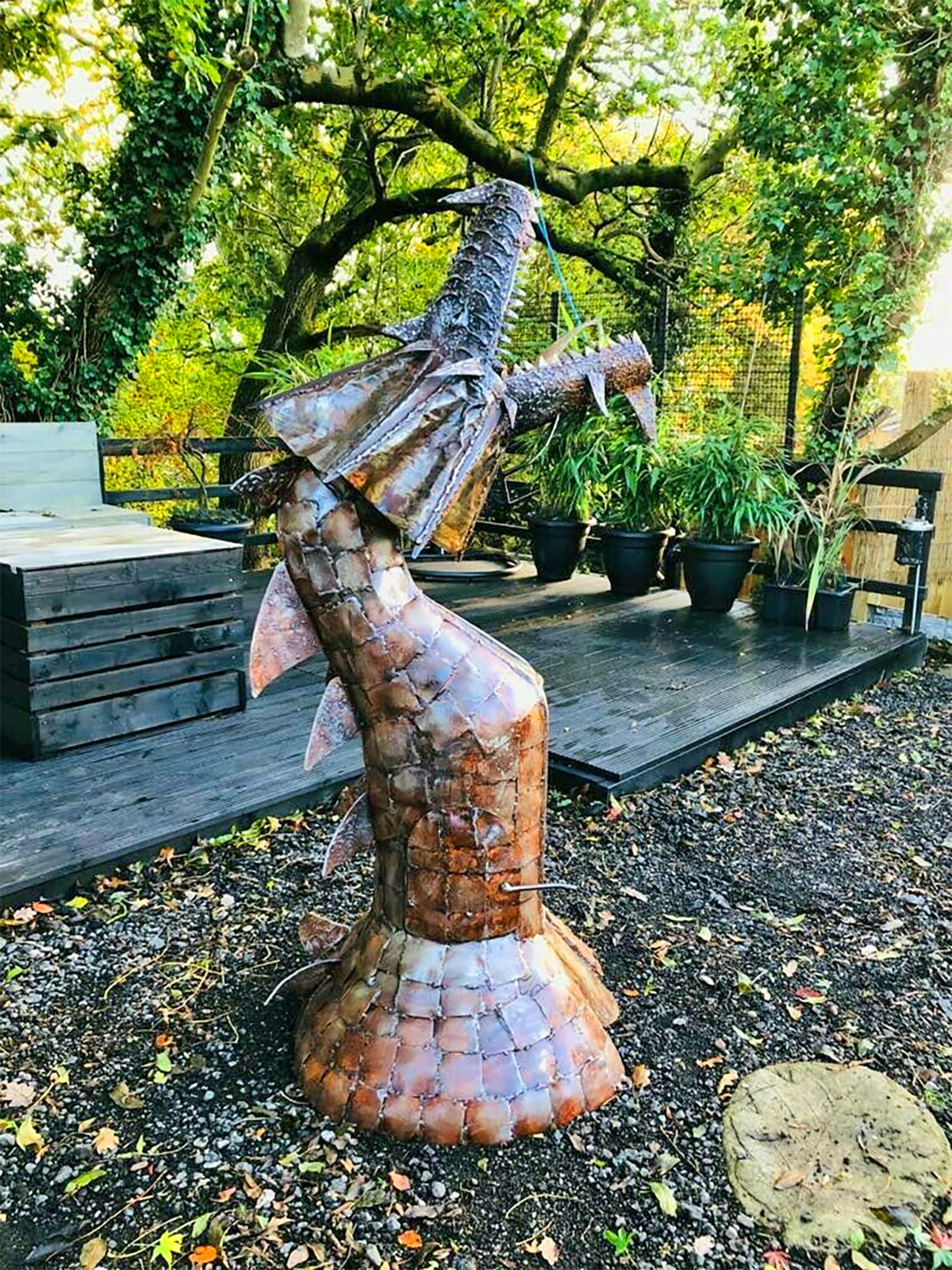 The giant dragon shaped wood burning stove was created by U.K. based artist Laandpa, who's created a few different versions of the dragon stove and sells them on her Ebay store.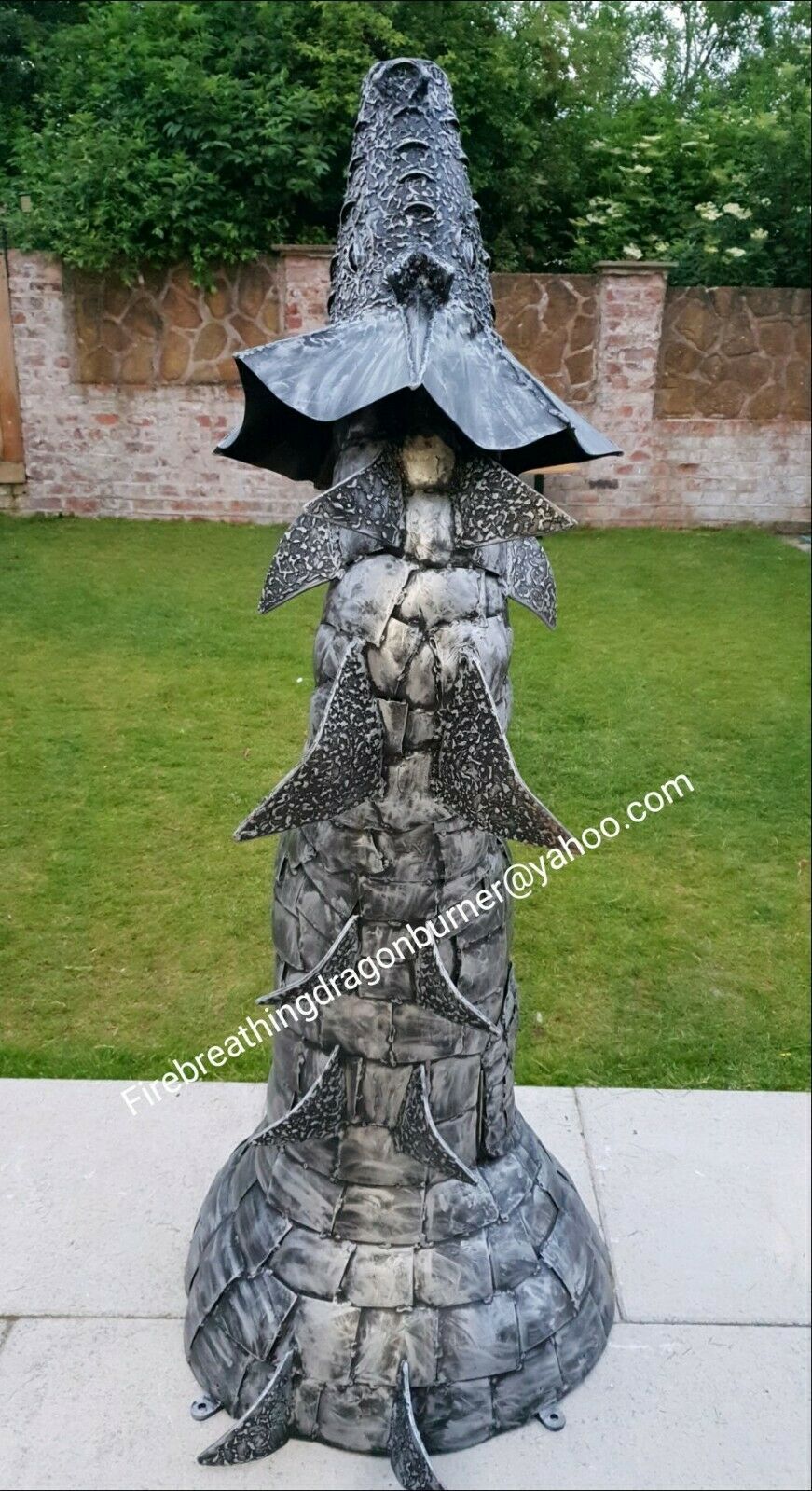 The giant dragon burner is completely handcrafted by Laandpa, and works great as both a Chimenea or just an incredible garden statue!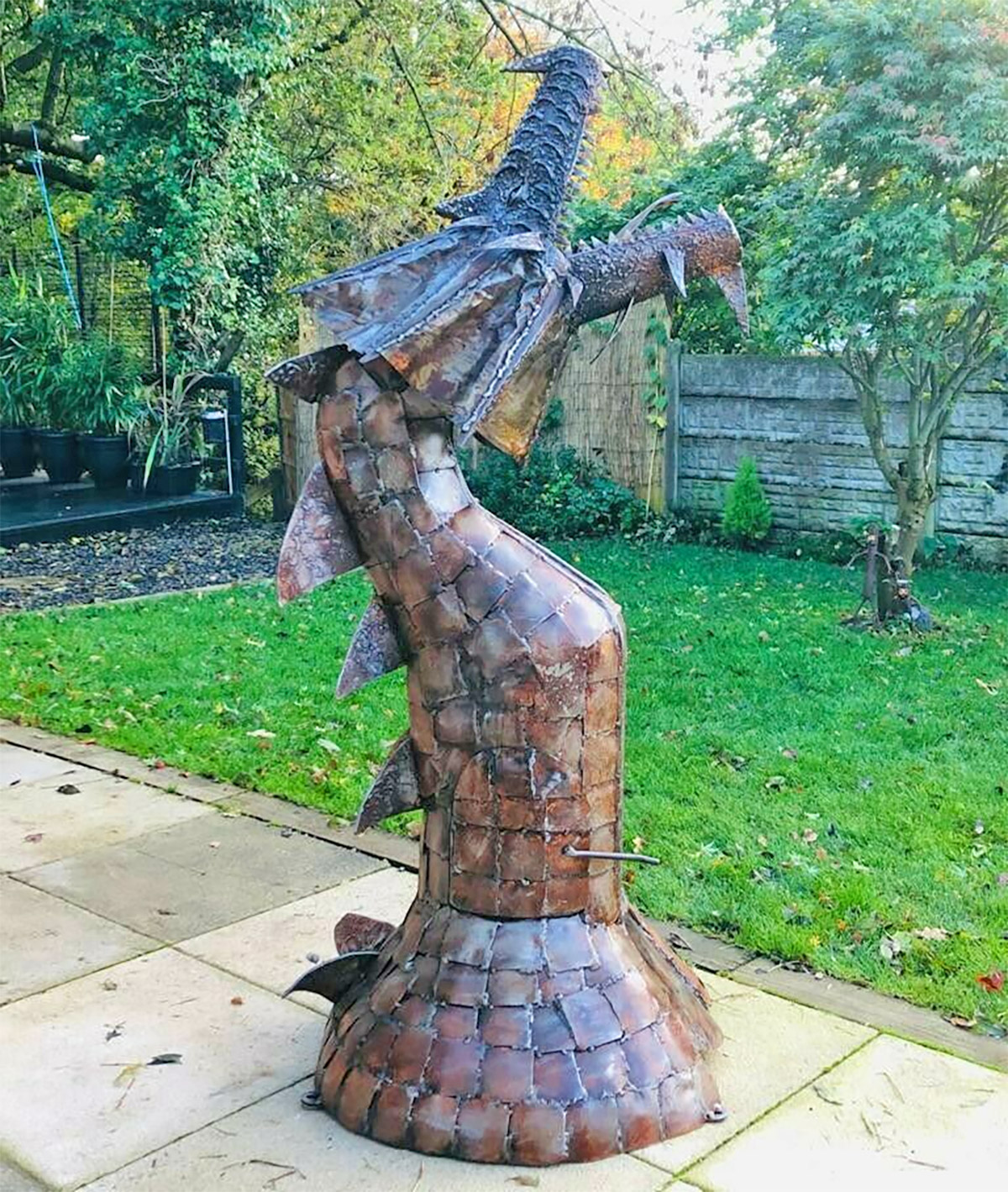 The dragon wood burning stove measures 5.9 feet tall x 2.6 feet in diameter at the base.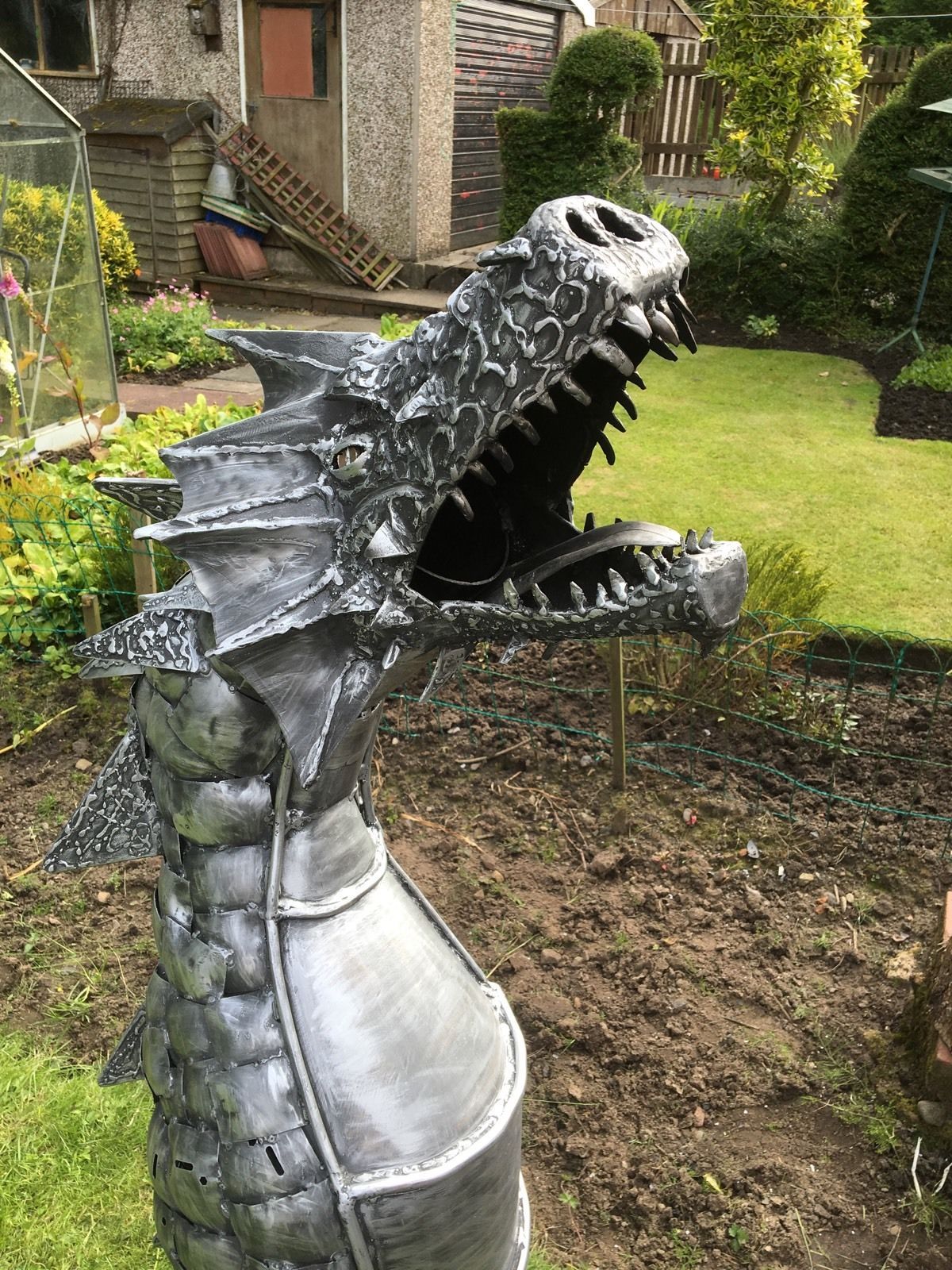 The fire breathing dragon stove is built to last a lifetime, and is painted with a heat resistant black and silver finish and then coated in a heat resistant lacquer!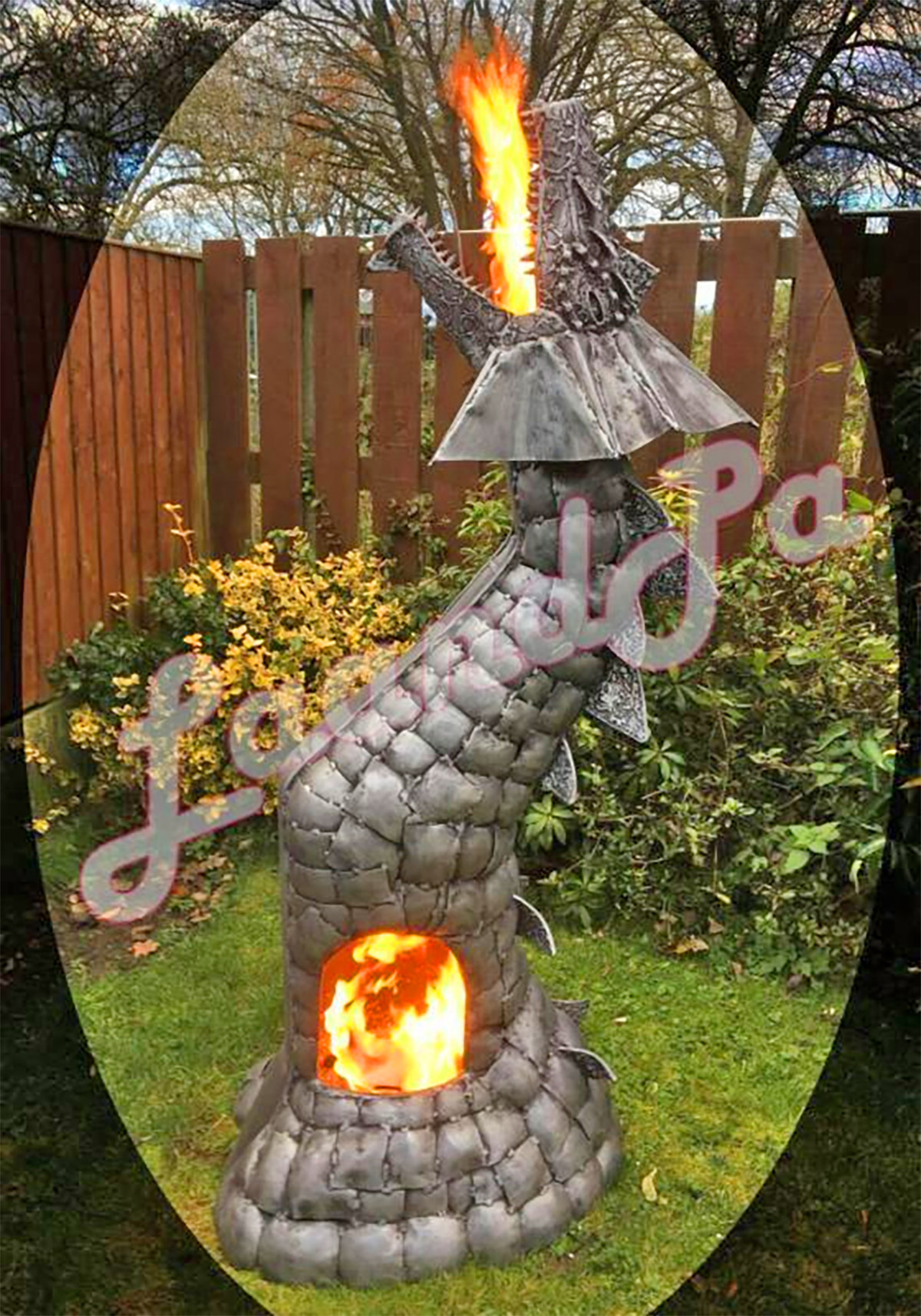 Though the dragon wood burner stove is built to last a lifetime, steel does still rust and depending on the weather conditions in your area, and where it's kept, occasional maintenance is needed.