Every French Bulldog Owner Needs This Farting Frenchie Coffee Mug
By Ryan on 02/03/2021 9:12 AM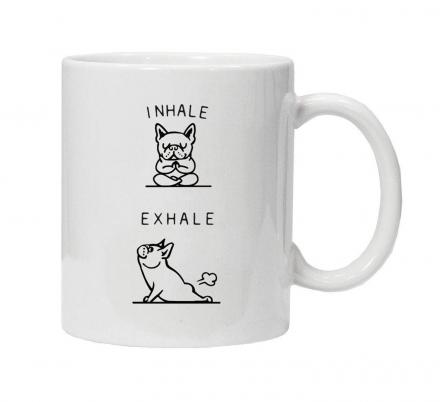 Everybody loves a good mug, especially if it has something novel, memorable, or funny on the outside. For fans of French Bulldogs and yoga alike, we present to you the farting Frenchi yoga mug, a minimal and hilarious novelty mug. If you have a French bulldog, you know firsthand just how much they fart, so the proper way to display your flatulence frustration at the office would be to get this hilarious farting Frenchie mug!
At first glance, this yoga dog mug looks like the classic, all-white diner mug, with simplistic black lettering and drawings on the outside. Under the word "inhale," this farting dog yoga mug depicts a small dog sitting cross-legged, presumably doing yoga, on the mug's top half. On the bottom, it says "exhale," and depicts the same dog in a cobra yoga position, with a little fart coming out of its bottom.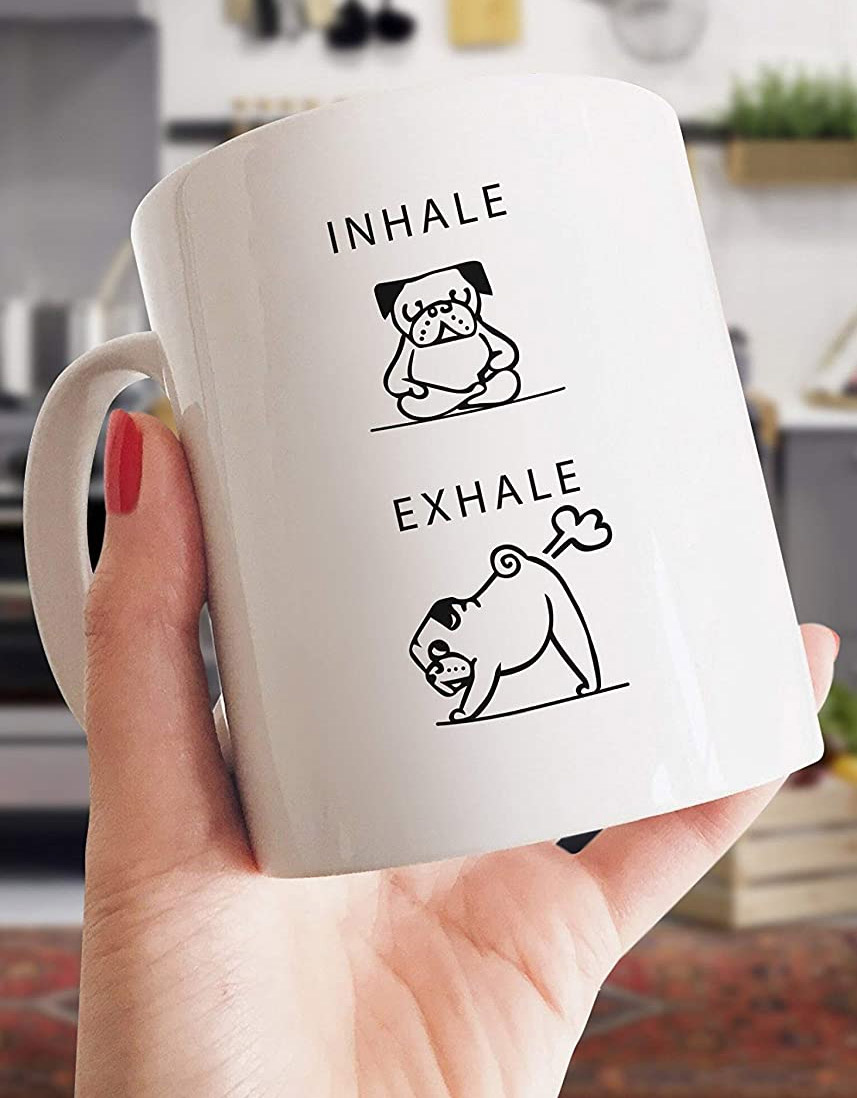 Get this one here
Both hilarious and helpful, this farthing Frenchie dog mug will help you share the hilariousness that is a Frenchie and to show just how often they let their farts loose.
With a capacity just under 11 ounces, this novelty dog fart mug is the same size as a standard coffee mug. The novelty dog mug comes in a package that's 4.5 inches wide, 4.5 inches long, and 4.2 inches tall, so it can easily be shipped straight to your house or the house of the person who you're giving it to.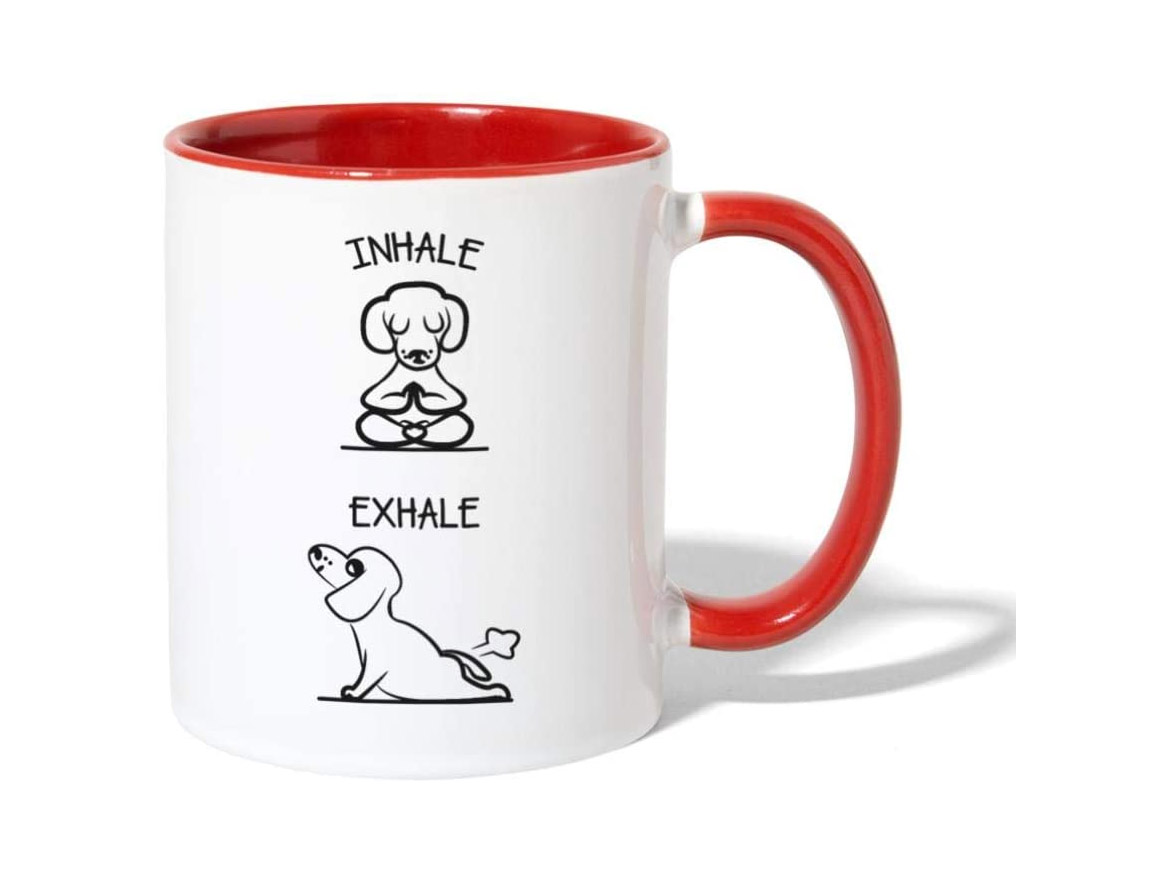 Get this one here
The yoga farting Frenchie mug is no match in novelty for this French Bulldog Phone Speaker Dock, but it's still pretty funny and novel.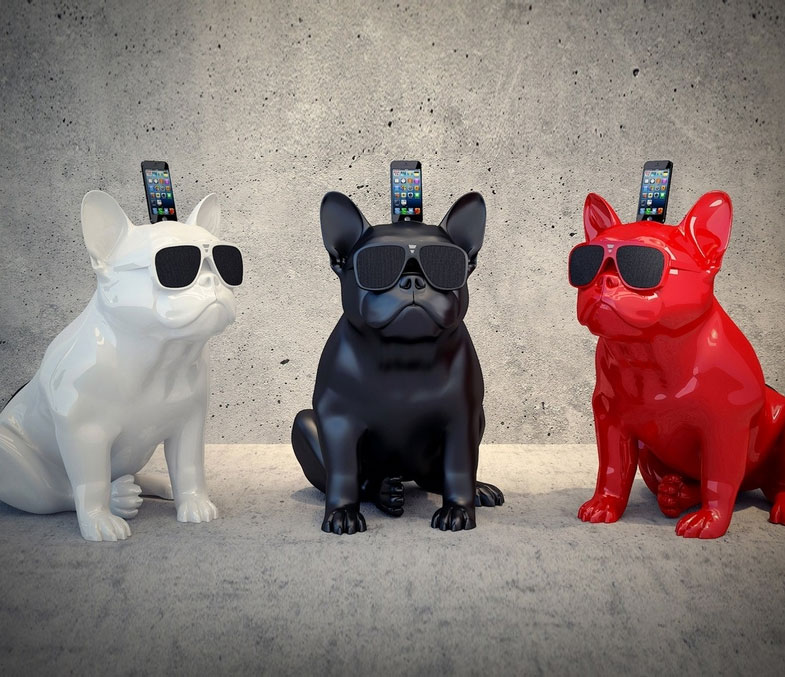 No matter which holiday you're planning on giving this novelty mug for, or even if you're getting it for yourself, it's the perfect gift for any French bulldog owners who love yoga too - or for anyone who just loves a good laugh!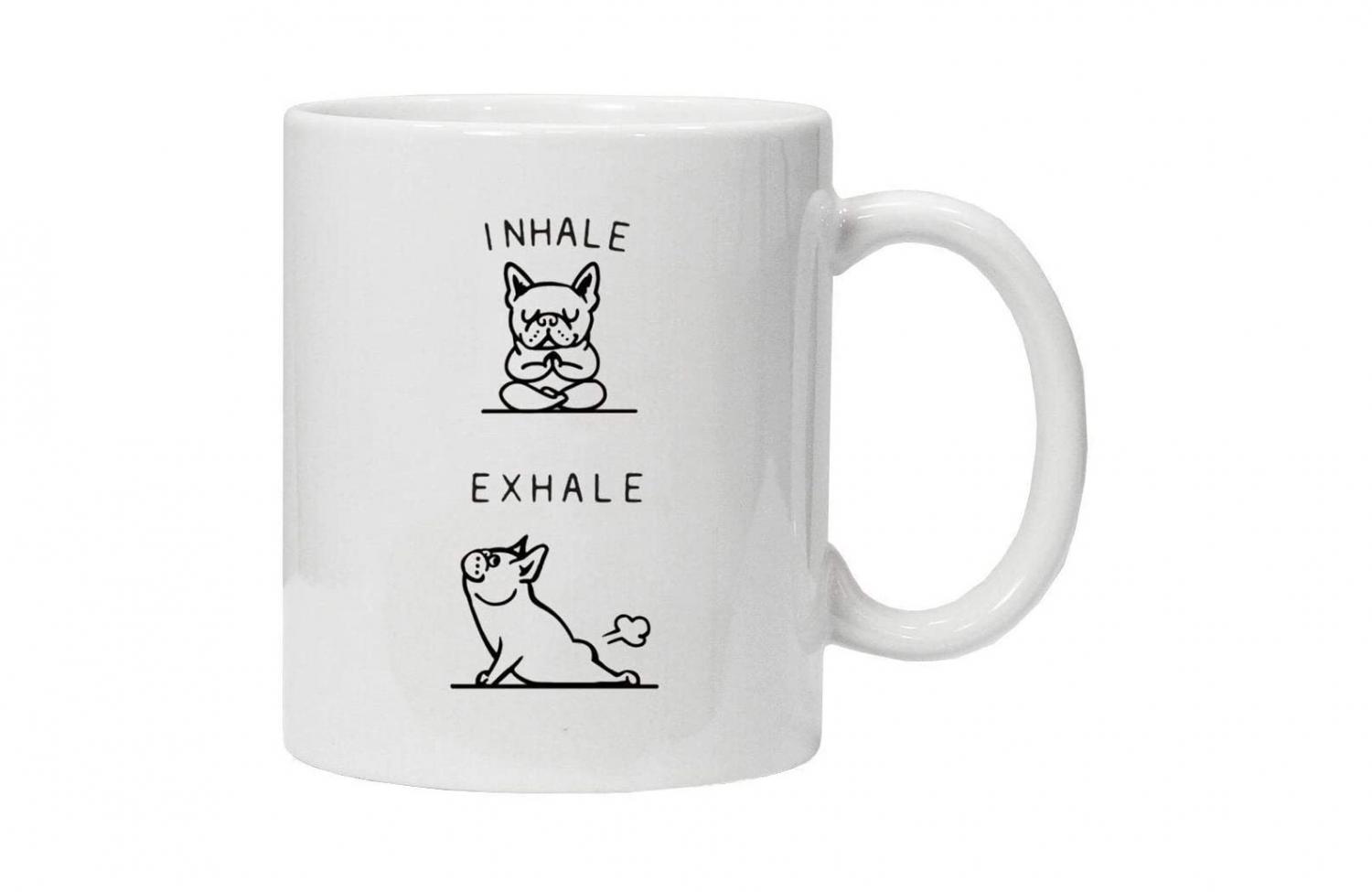 There's actually a bunch of different versions of the inhale exhale dog farting coffee mug with a bunch of different dog breeds. We've thrown in some of other examples within the article, and you can find a link to get each one below each image.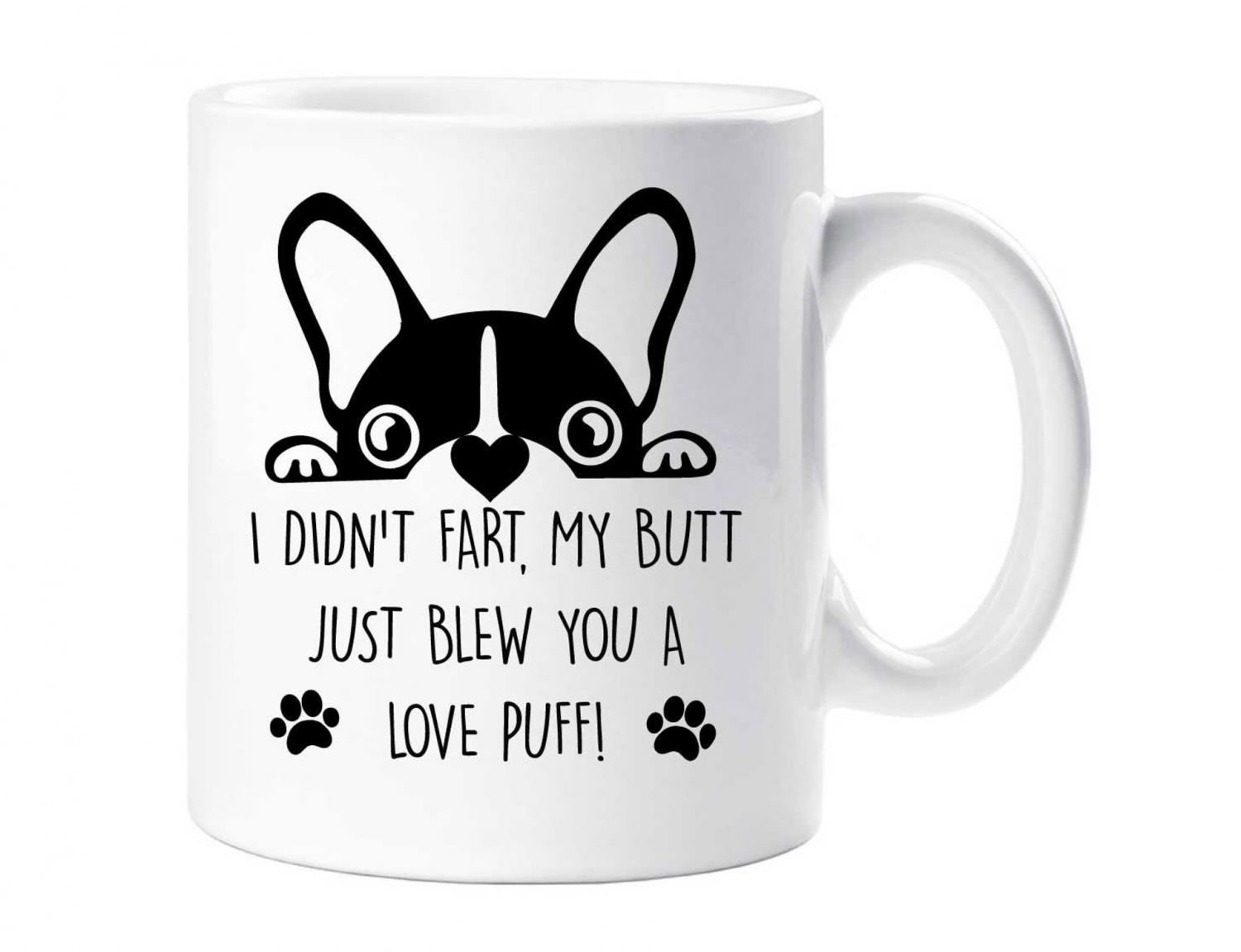 Get this one here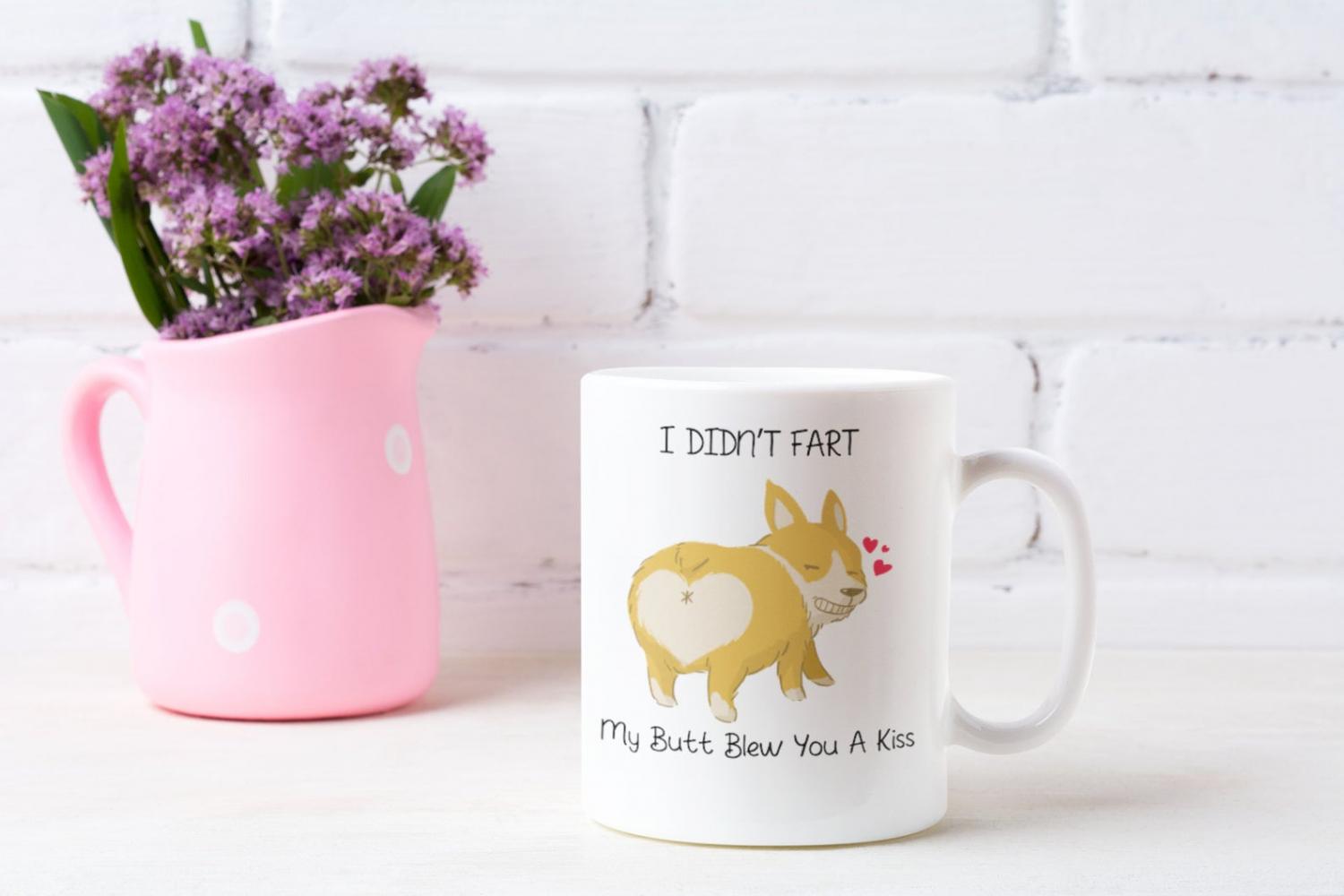 Get this one here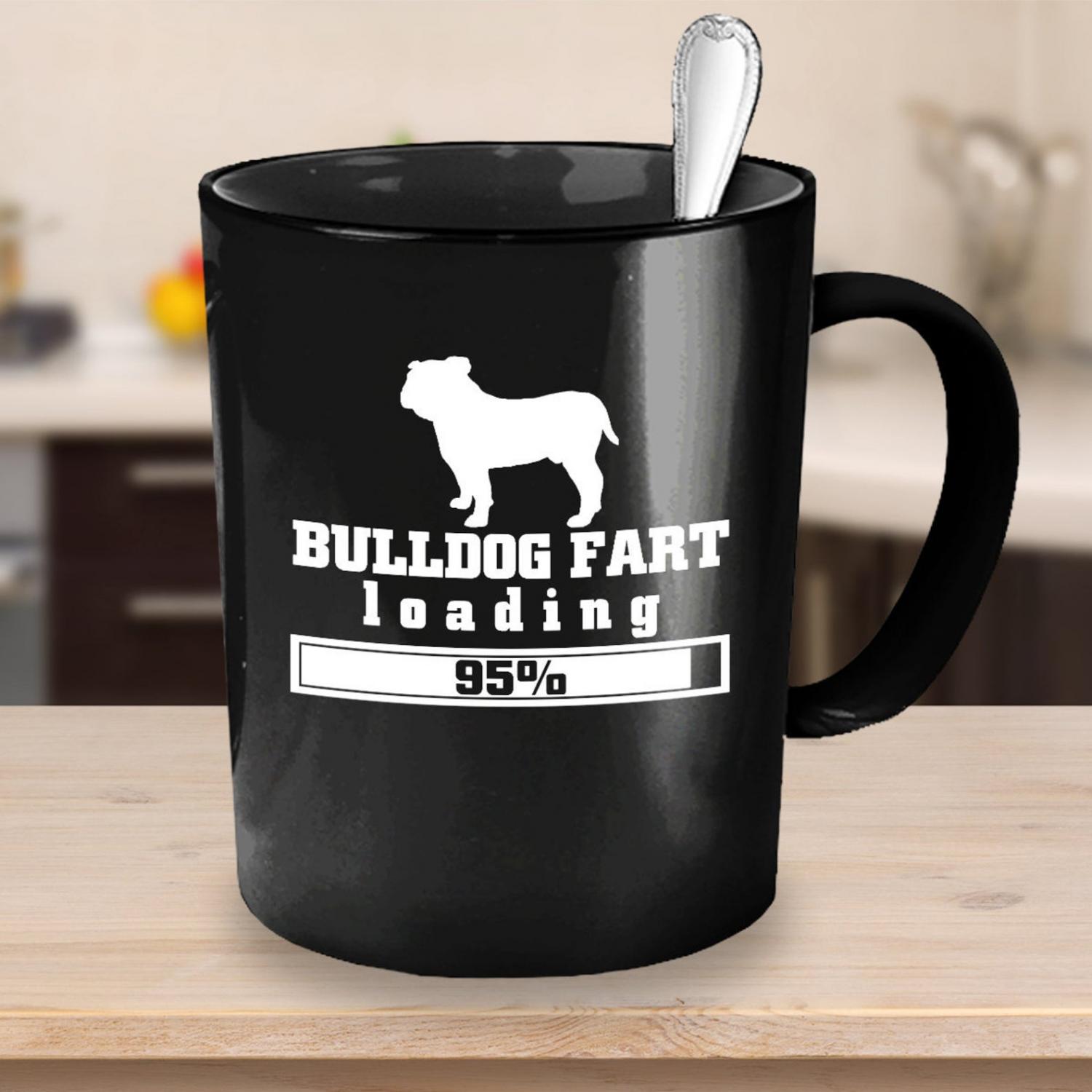 Get this one here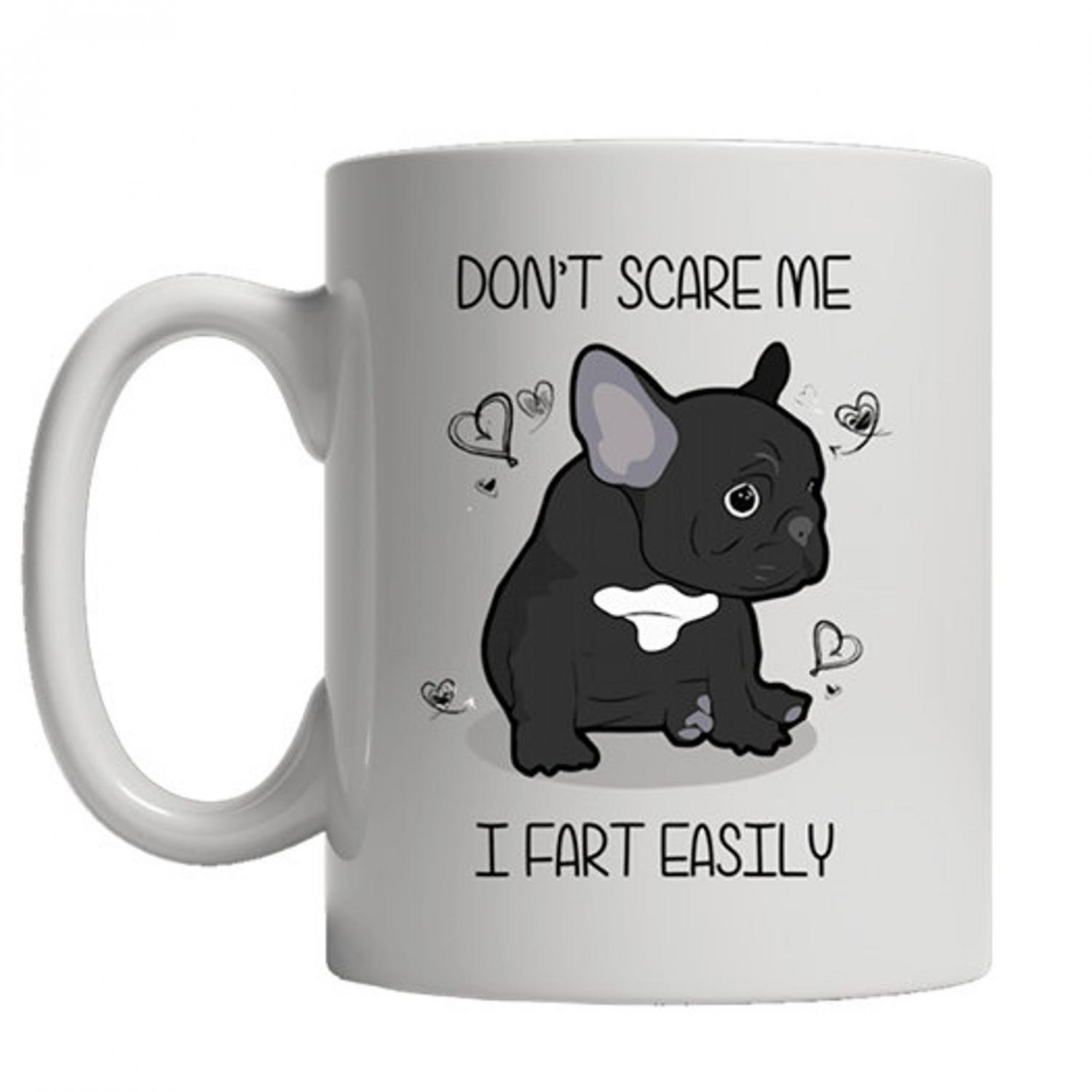 Get this one here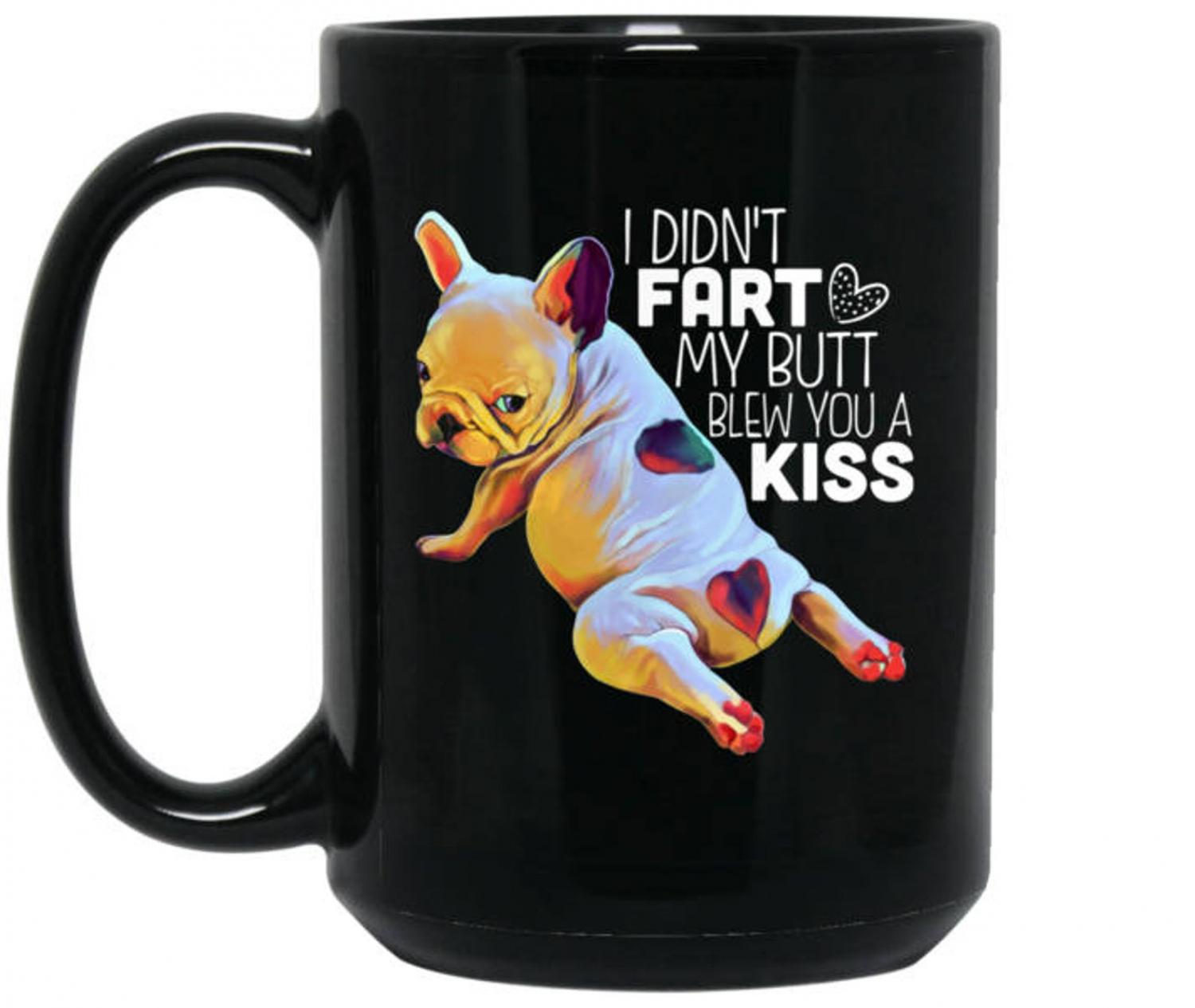 Get this one here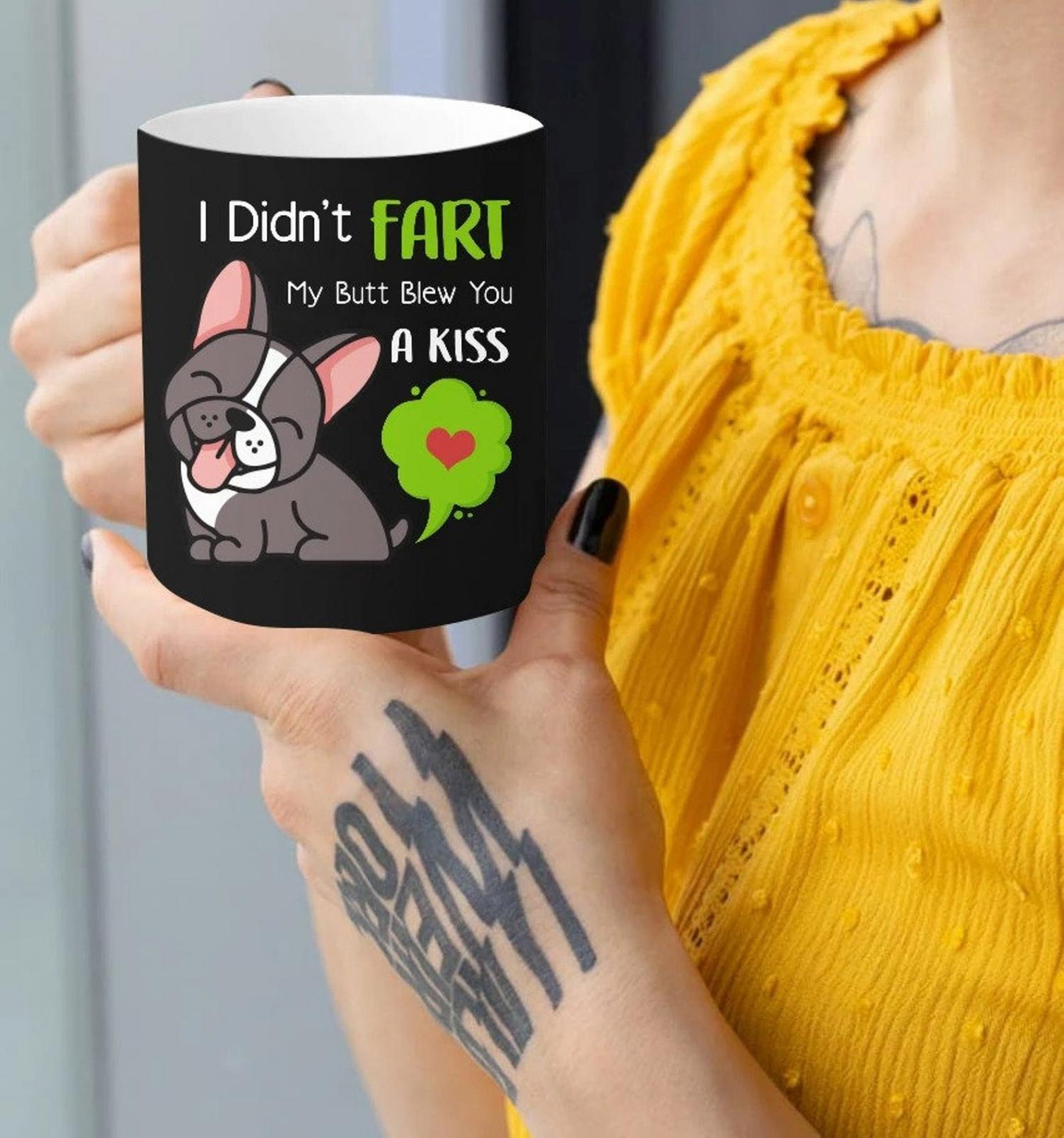 Get this one here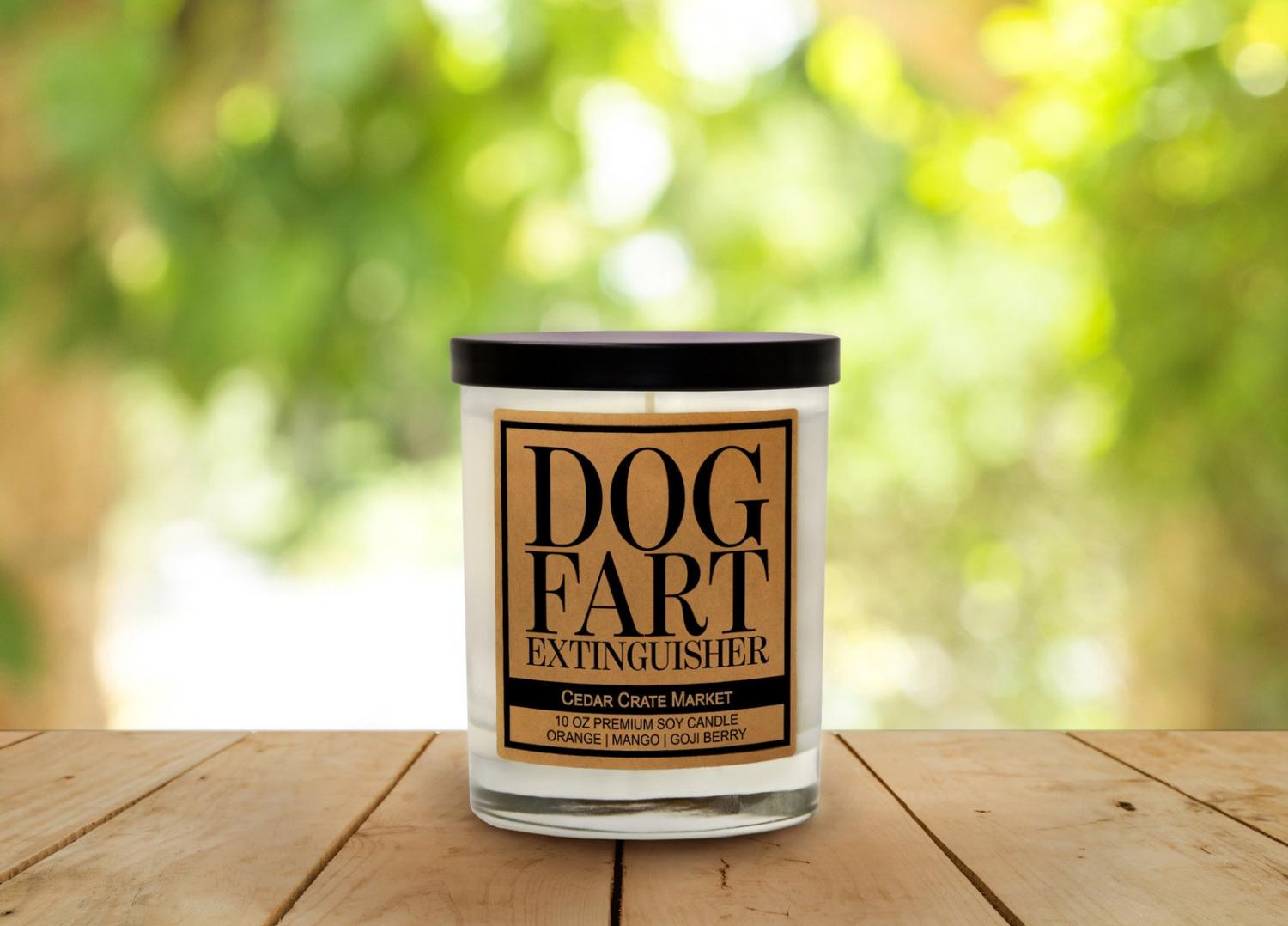 Get this one here