Trader Joe's Is Now Selling Tortilla Chips Shaped Like Leaves
By Ryan on 08/18/2020 8:39 AM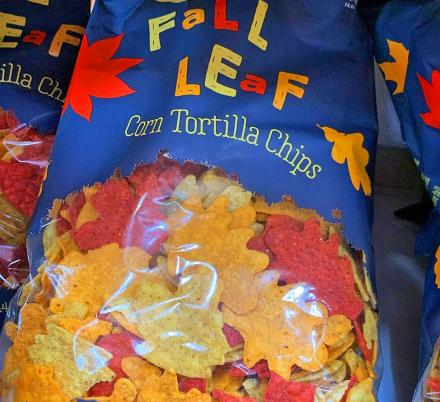 Move over pumpkin spice, there is a new fall favorite in town - leave shaped tortilla chips! Chips and salsa has always been a fall football watching staple and thanks to Trader Joe's you can now make your snacking a bit more festive with these chips shaped and colored like fall leaves. The 14 ounce bag will be sure to be a hit with even your hardest to impress guests. The chips are made of white and yellow corn tortillas and are colored to look like fall in a bag (of chips). Crunch, yum, crunch!
With just a few sightings from random Instagramers, the leaf chips are said to currently be in stock in certain Trader Joe's stores. Since Trader Joe's doesn't sell online, you'll need to check out your local store to see if they're selling them. And it they are, hopefully they're still in stock!
Perfect for tailgating, watching the big game at home, or just taking in the foliage from the backyard, the leaf shaped tortilla chips are best served with Trader Joe's cinnamon bun spread. It's basically spread that tastes like the inside of a cinnamon bun.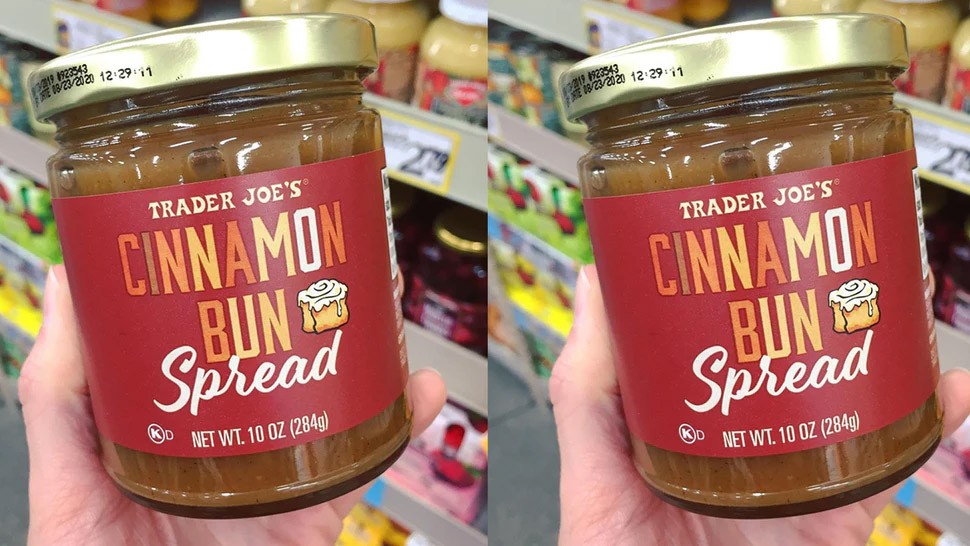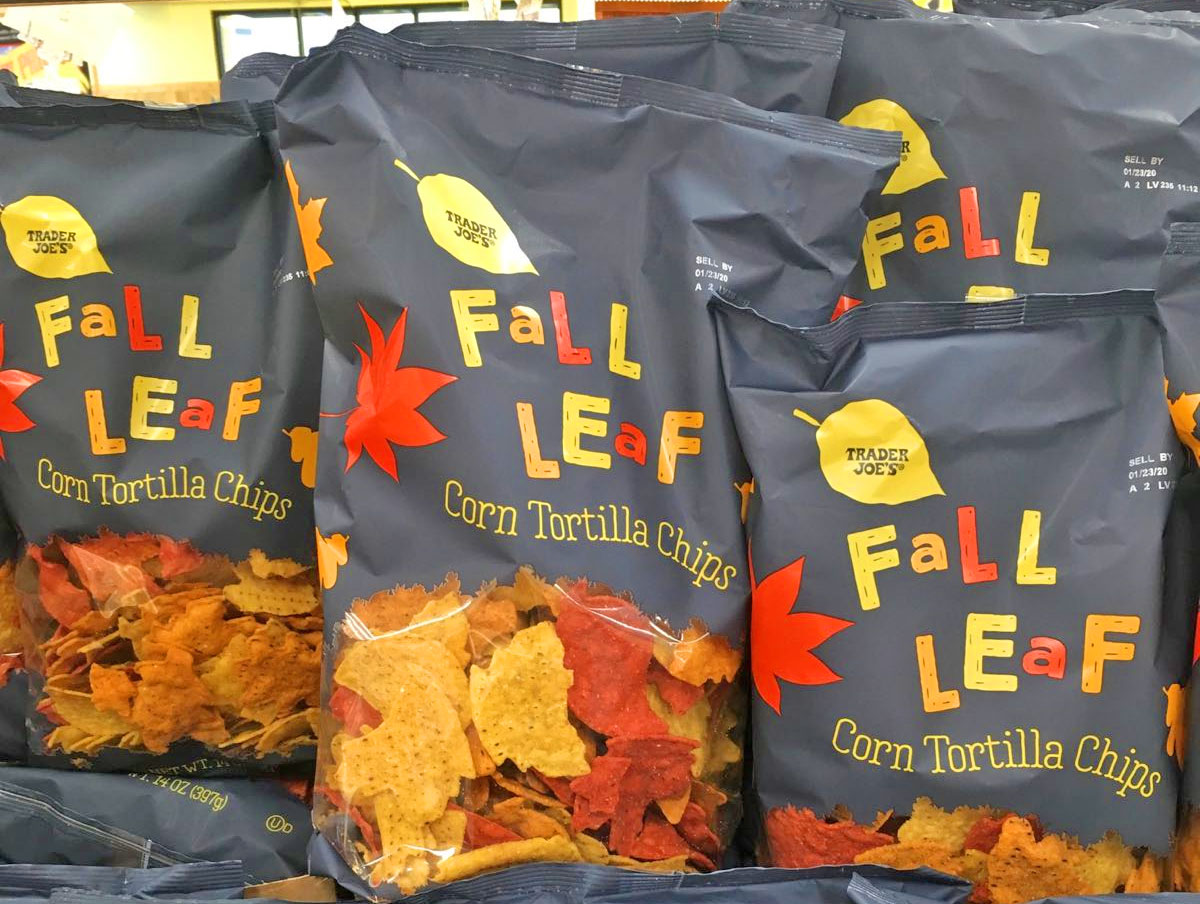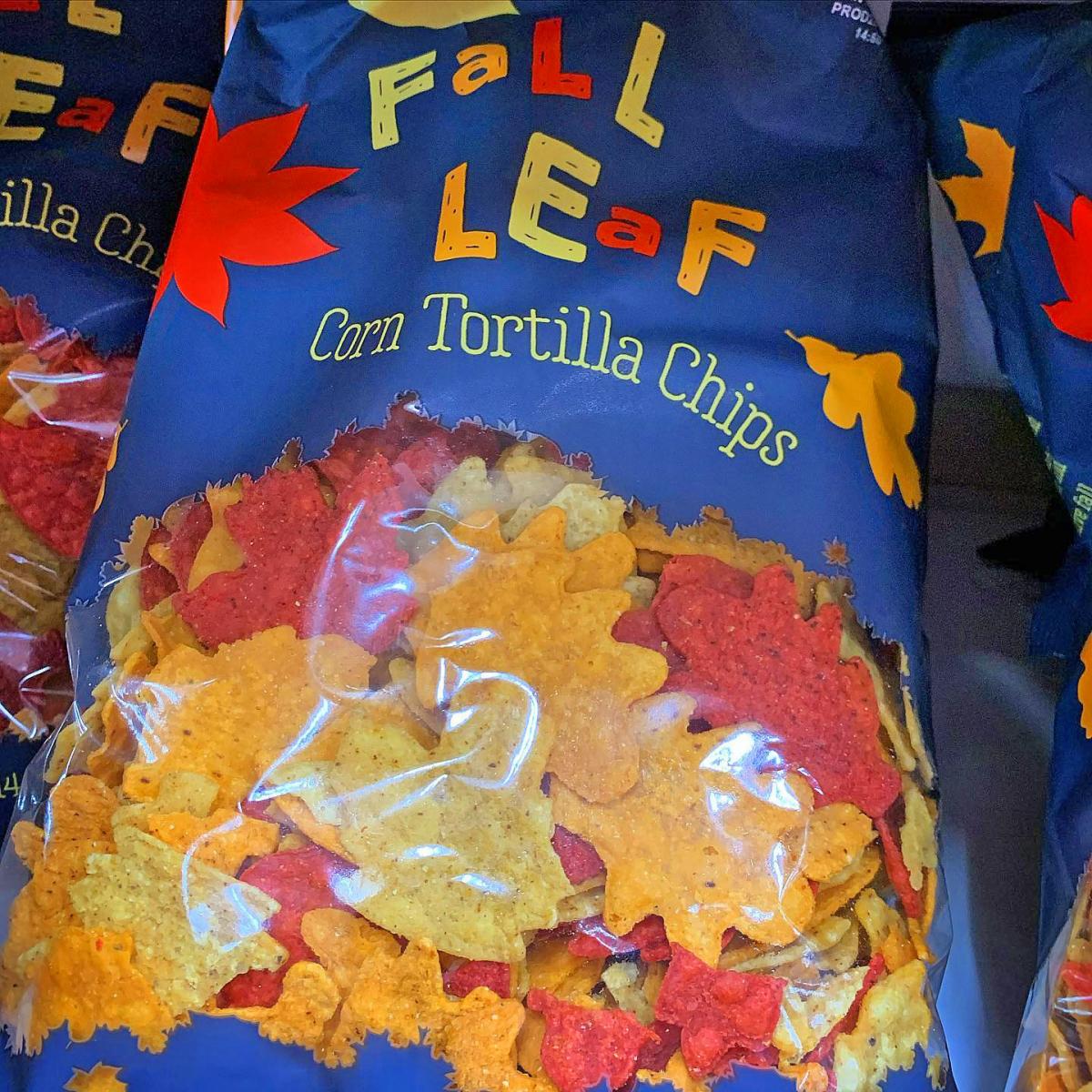 The leaf shaped tortilla chip bags seem to be filled with 3 different types of leaves, including one that looks like an oak tree leaf, one that looks like maple tree leaf, and another that looks like a cherry or walnut tree leaf.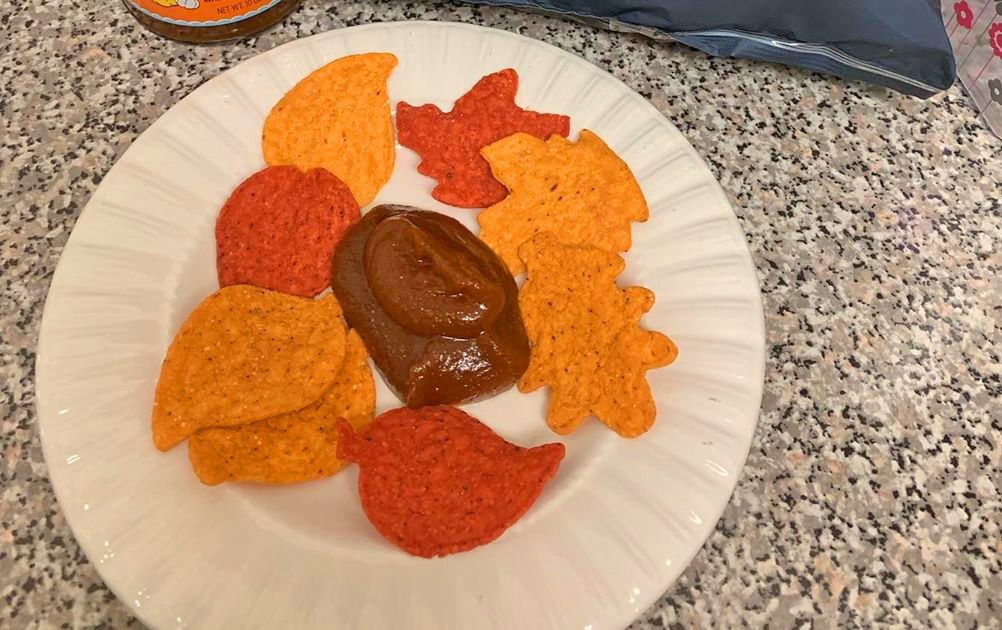 Source: https://www.instagram.com/made_journey/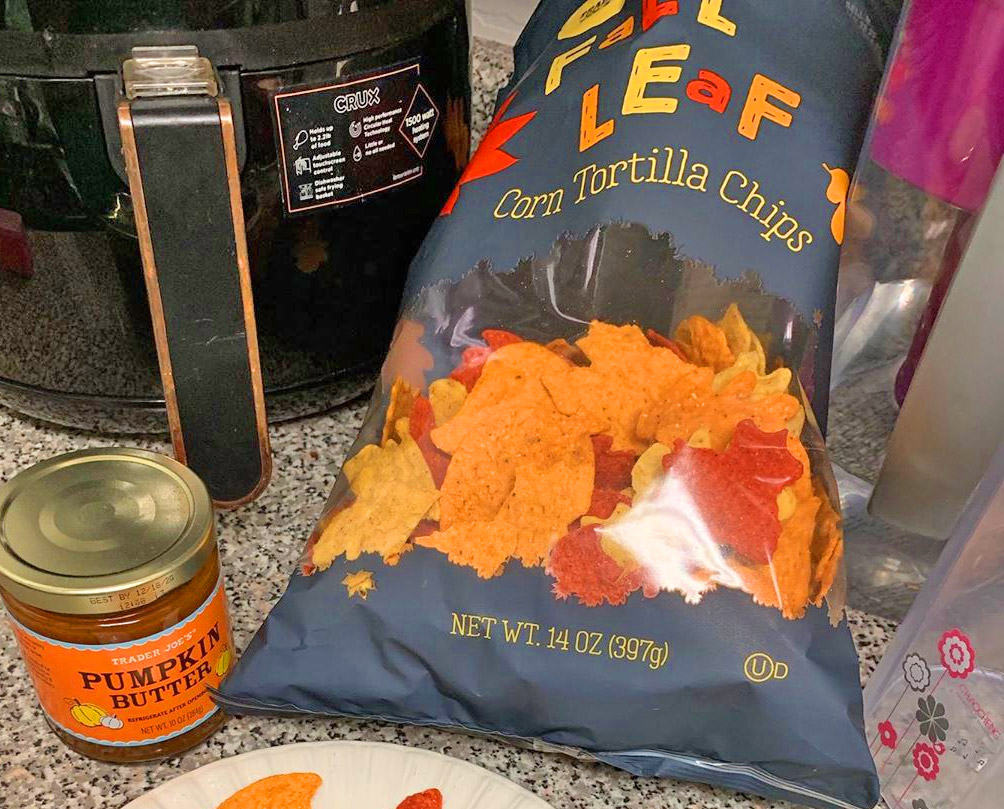 Source: https://www.instagram.com/made_journey/