People Are Now Creating Fake Human Laps For Their Needy Cats To Sit On
By Ryan on 03/04/2020 10:44 AM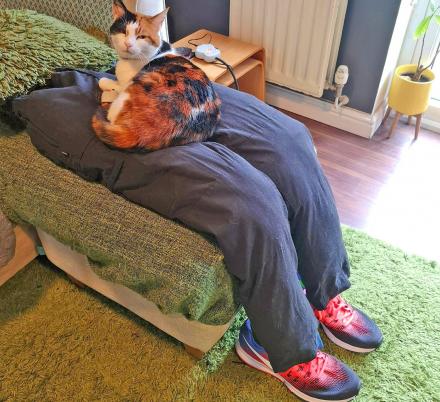 As someone who used to work from home, I can tell you first hand that your pets get extra needy when you're home all day sitting in a chair. I don't have any cats but our Frenchie is basically a cat, and she just has to sit on your lap whenever you're home. Well, the same thing has happened to this London couple after they started to work from home, and it got to the point where they had to create a fake human lap for their extra needy cat to sit in. Best of all, they put a heated mat inside of the fake lap so that their cat will still feel nice and toasty while snuggling up with the fake pair of legs.
The cats name is Ziggy, and she's a 10 year old rescue cat that was taken in from a London shelter by Rebecca May and her husband. The London couple says the cat is shy at first when meeting someone, but once she bonds with someone it becomes really intense, and she just has to sit on your lap.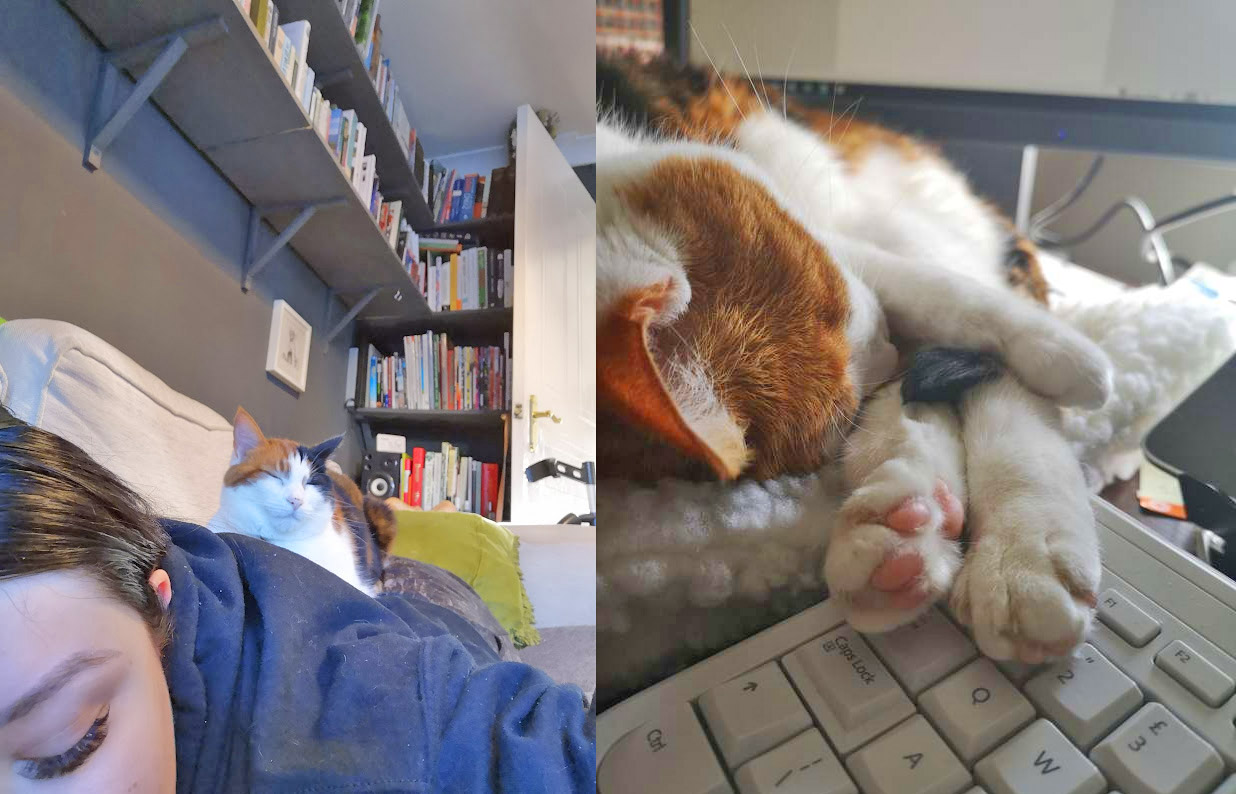 Credit: Rebecca May
Ziggy seems to always be on the prowl for a fresh warm lap to sit on, and once the London couple started working from home, she was met with unlimited laps to perch on, which made it a little more hard to get some actual work done. Sure, there are anti-cat keyboard covers that you can get that'll probably prevent your cat from disturbing your mouse or keyboard, but there's nothing out there to protect from your lap.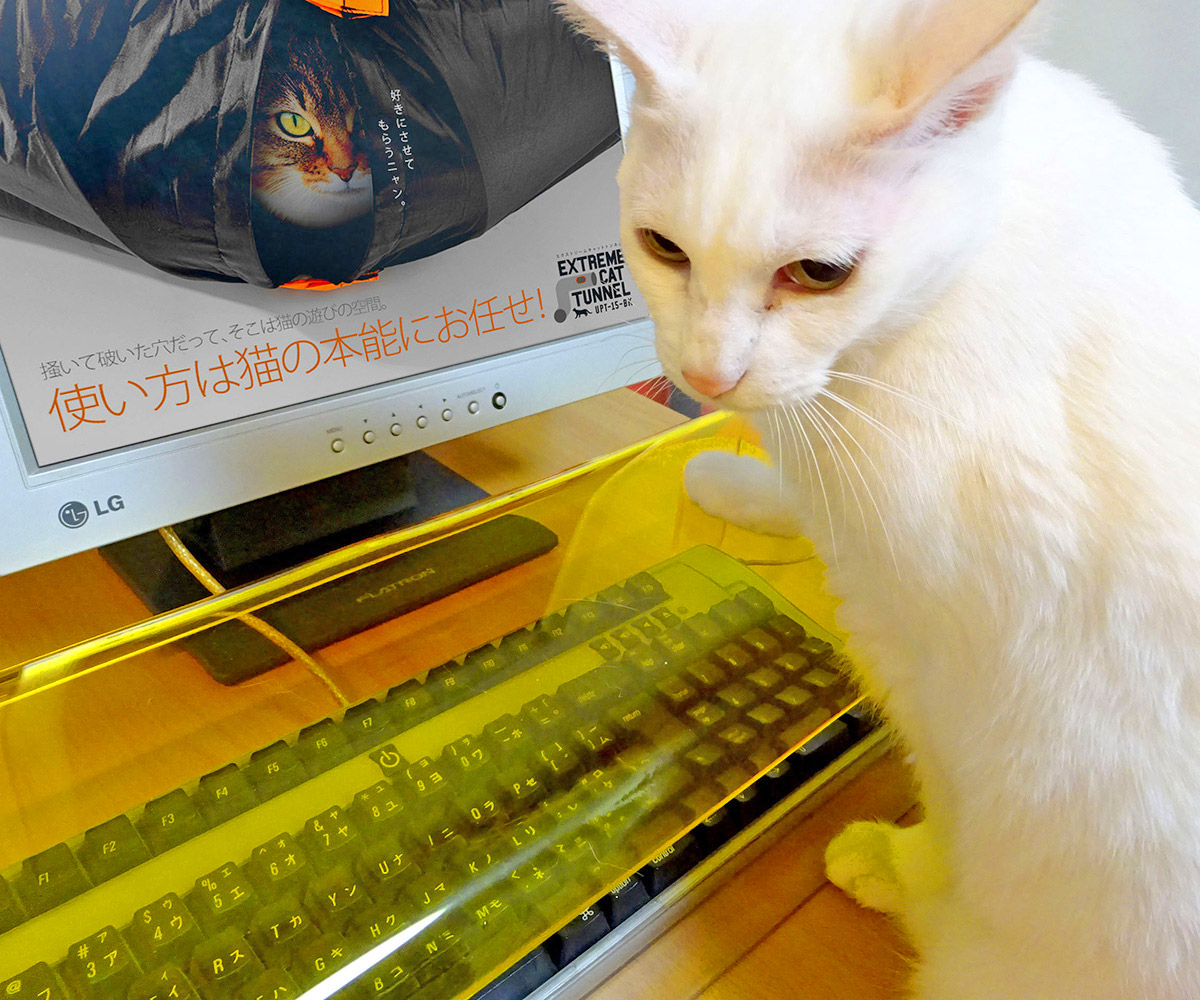 May's husband eventually came up with an idea to help keep Ziggy off of their laps while working, so he took a pair of lounging pants, stuffed them with other clothing to make them seem real, stuck a pair of shoes beneath the pants, a pillow to act as the stomach, and even put a heating pad inside the pants to make them extra warm and enticing for their cat to sit on.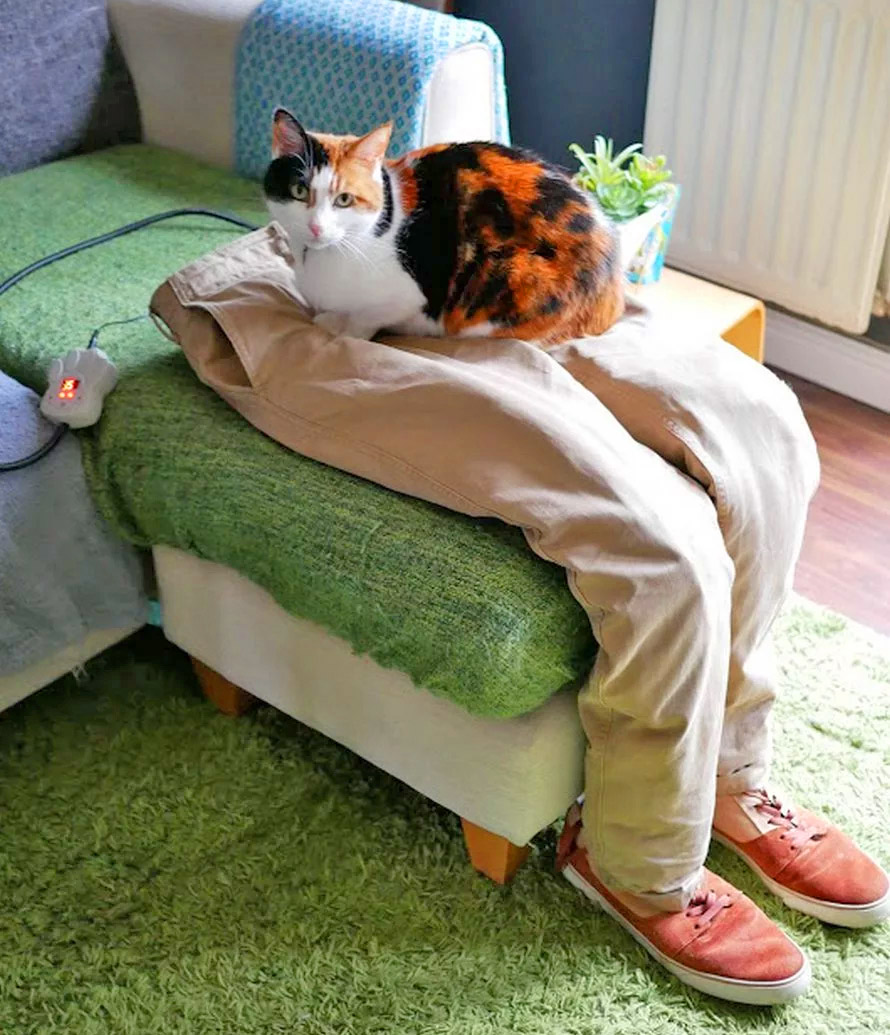 Credit: Rebecca May
Lo-and-behold, it worked, the cat eventually found the decoy human lap and now sits their for hours on end while the Rebecca and her husband get some work done while at home.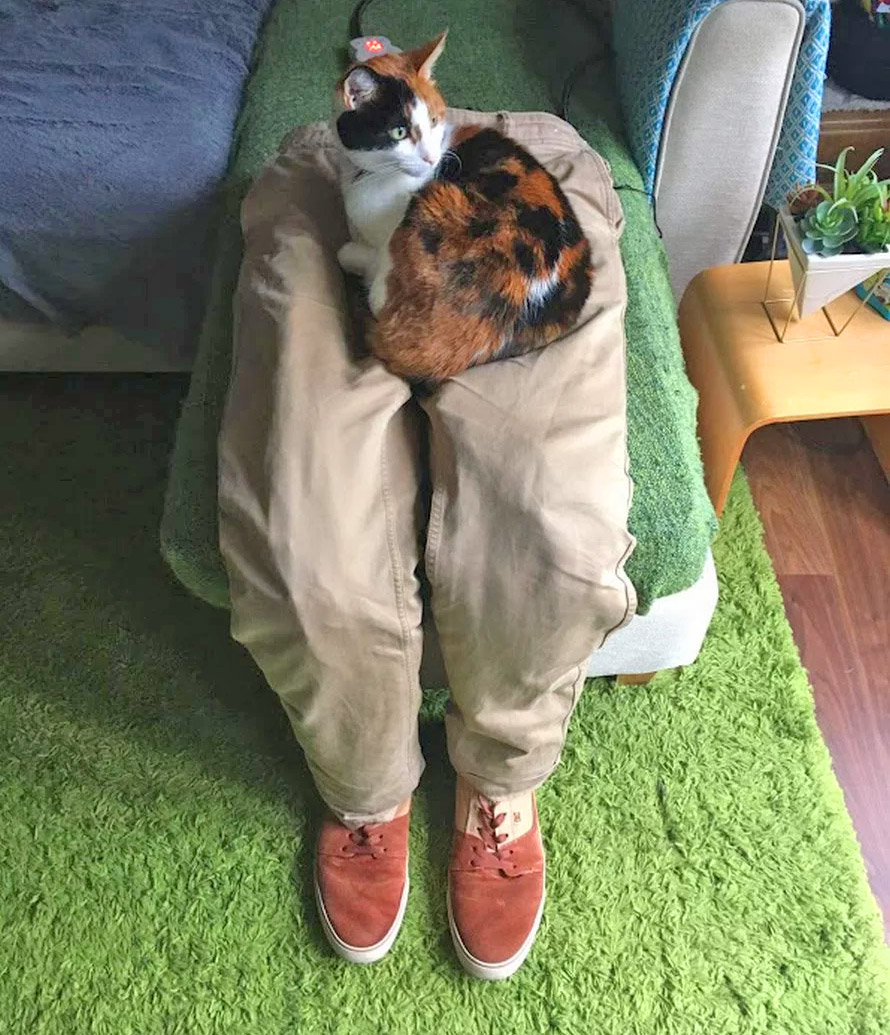 Credit: Rebecca May
Rebecca tells The Dodo: "I think the trousers a bit too scary to keep up all the time, but we'll definitely put it back out when we have a busy day of calls!"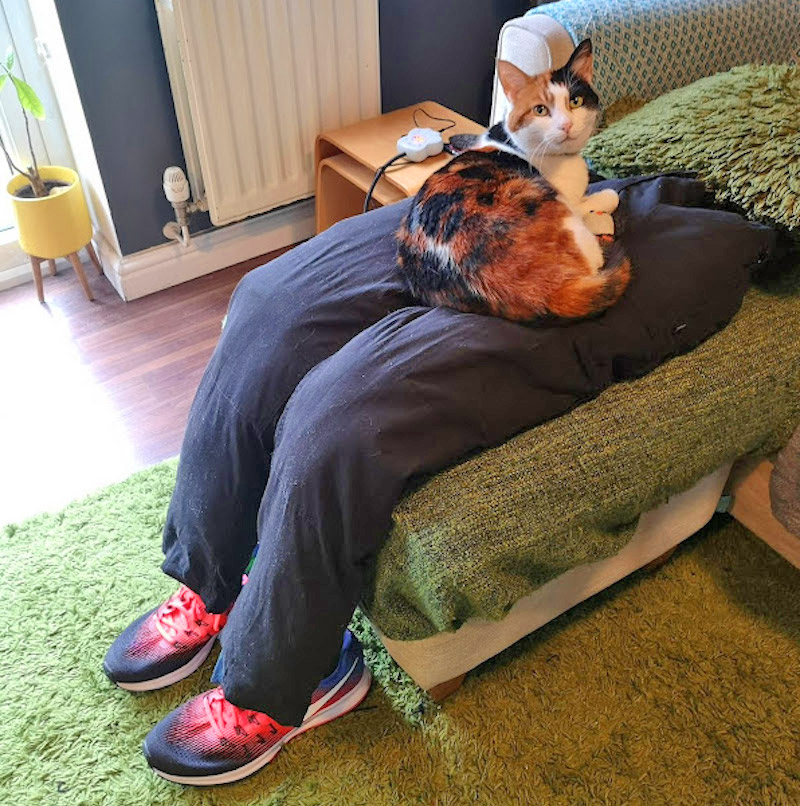 Credit: Rebecca May
Rebecca posted one of the pictures of her cat laying on the fake human lap to the 'Aww' section on Reddit, and it instantly went viral. She titled her post: "Our cat has become SUPER clingy now that we both work from home. We had to improvise."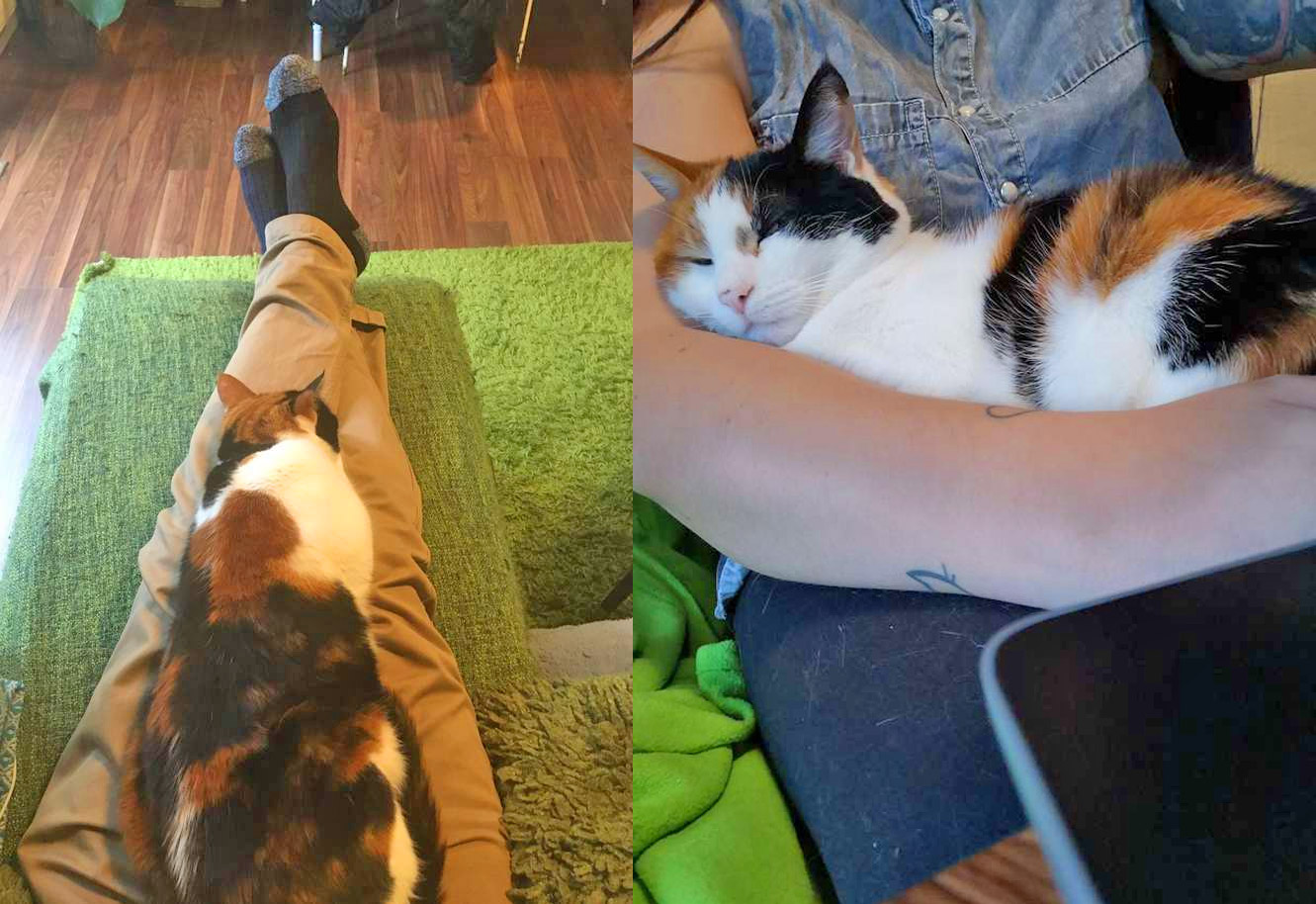 Credit: Rebecca May
Now, we with needy cats and dogs can only hope that someone on Etsy creates a fake heated human lap for the mass markets, so that we can all get some work done while at home without our needy pets needing to sit on our laps.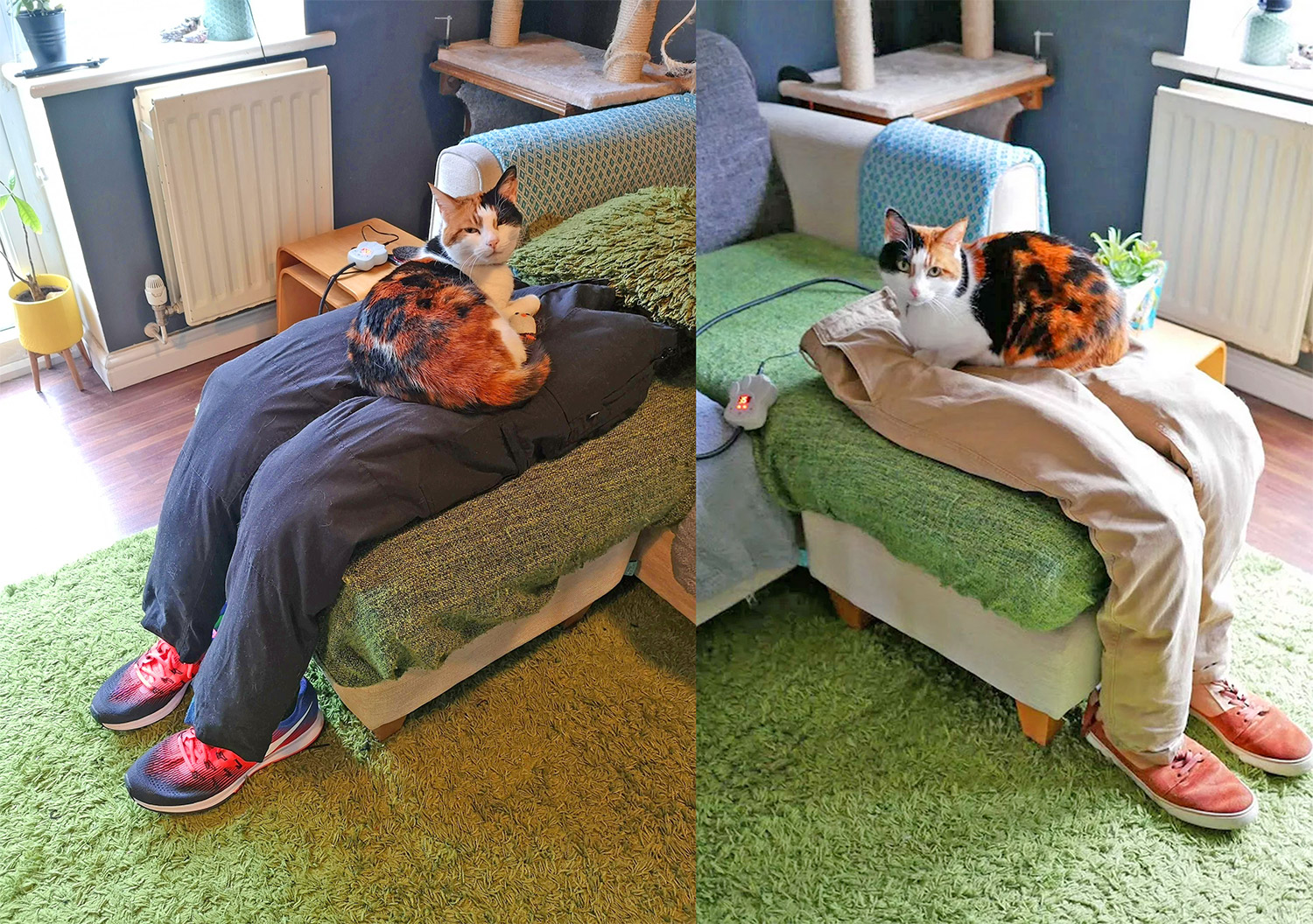 Credit: Rebecca May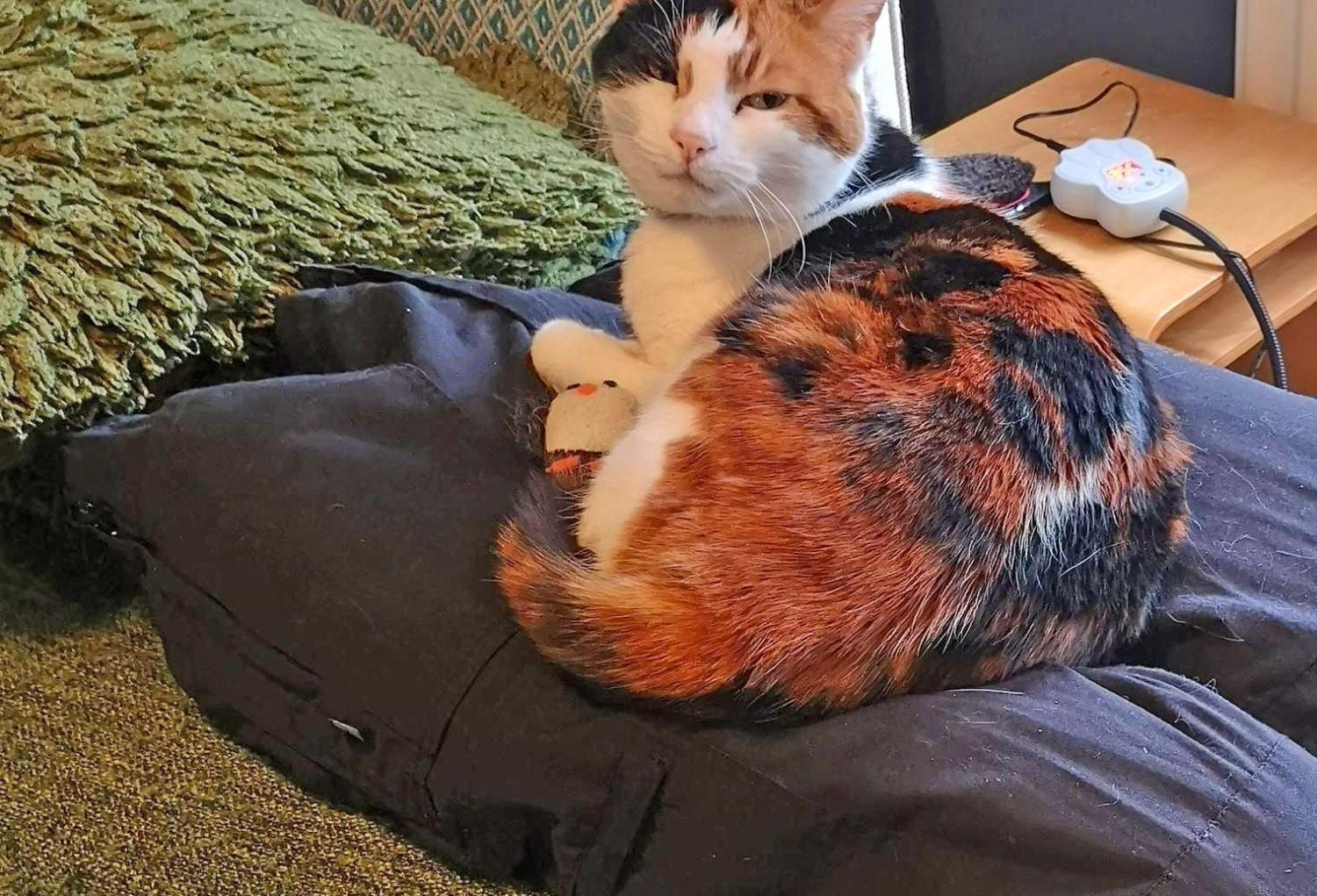 Credit: Rebecca May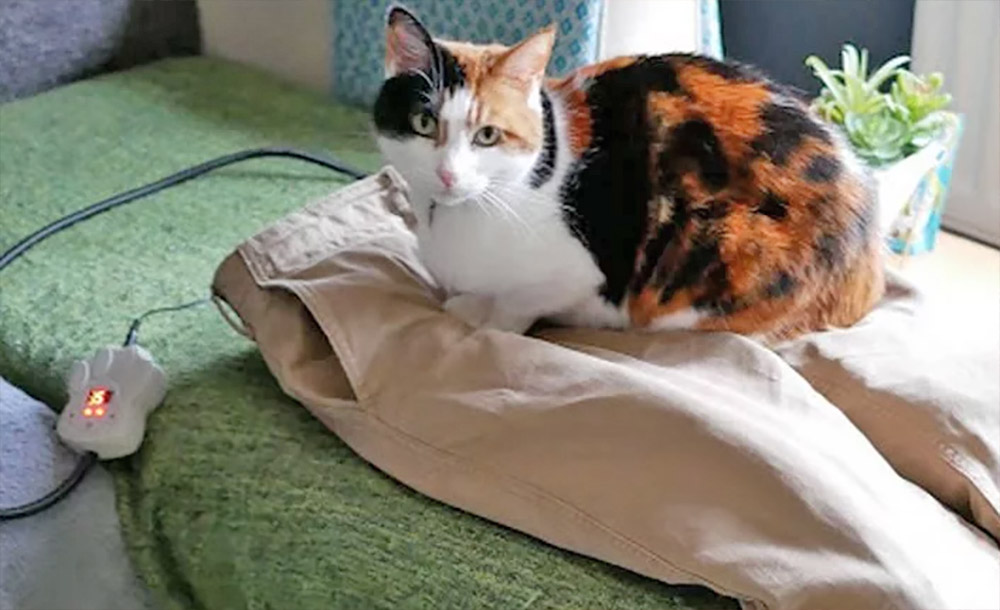 Credit: Rebecca May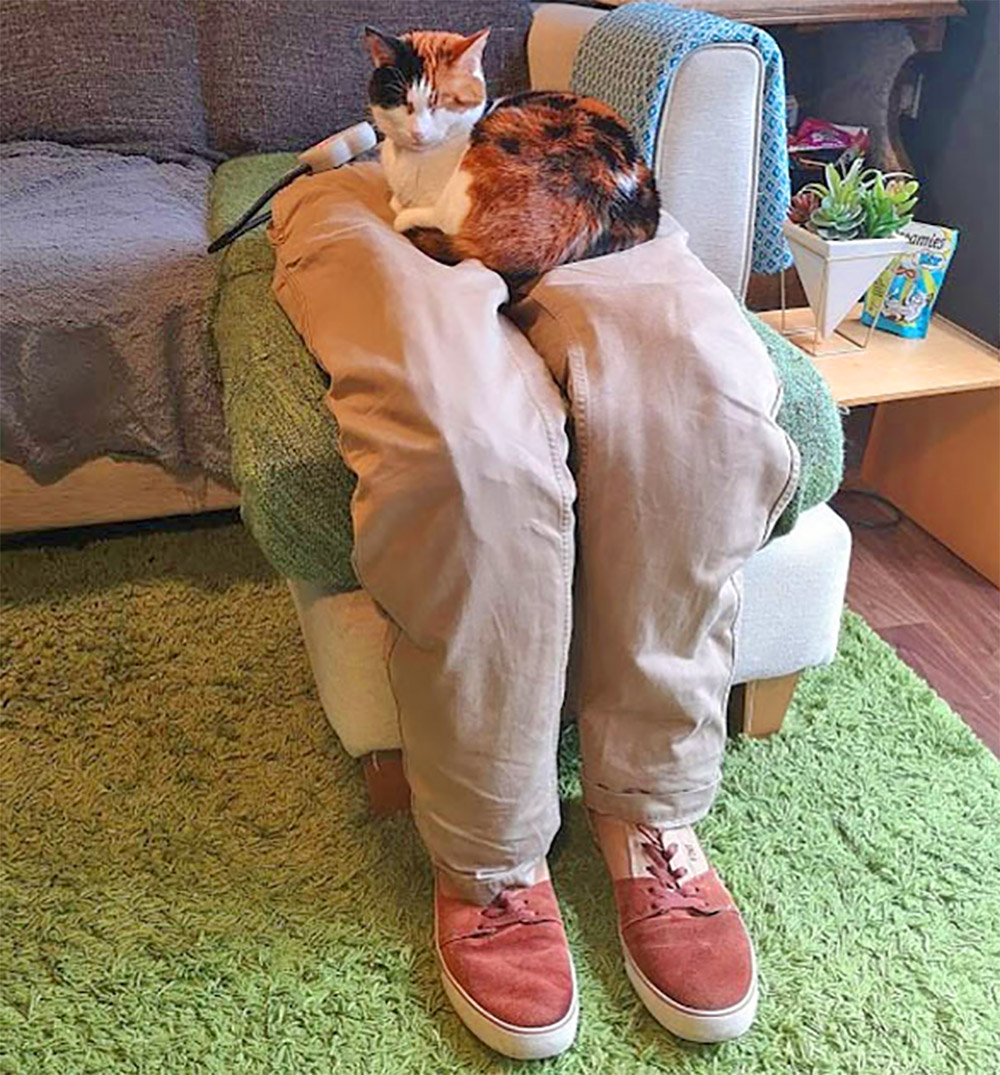 Credit: Rebecca May