This Ingenious Touch-less Vacuum Eliminates The Need For a Dustpan While Sweeping
By Ryan on 10/13/2020 10:51 AM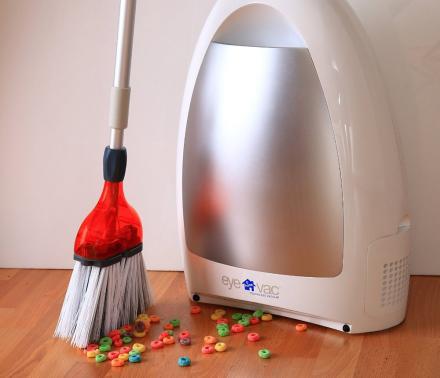 The Eye-Vac is an automatic touch-less vacuum that allows you to sweep dirt up next to it, and it will suck up whatever it senses in front of it. Similar to the Bruno Smart Trash Can that we've featured in the past which is a garbage can that auto-vacuums everything placed in front of it, the Eye-vac's sole purpose is being a vacuum.

Two Versions:
Eye-Vac Home | Eye-Vac Pro
If you're like me, you have two terrible dogs that bark and trot through every pile of dust I ever attempt to sweep up, which constantly leaves a pile of dust and dirt scattered around my kitchen floor, somehow worse than before I started sweeping. But with the Eye-Vac you can simply sweep it directly into the base of the device without any need to start a pile or even get on your hands and knees to attempt to sweep it into a dustpan.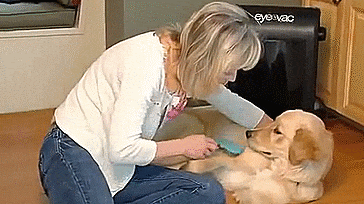 Don't get me started on dustpans... Who designed these things, some sort of internet troll? I feel like most of them were designed to keep dirt out of the dustpan. There are ridges built into the edge of the dustpan... for what reason? It always leaves a line of dirt on your floor no matter how many times you re-sweep it into your dustpan. Well no longer will this be the case, as anything that gets swept in front of the Eye-Vac will be sucked up without a trace of dirt left on the floor.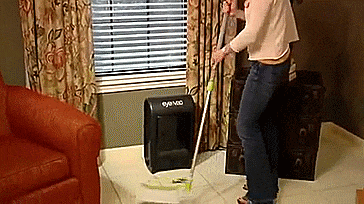 The Eye-Vac touch-less home vacuum will remove 100% of the dust, dirt, hair, and debris that's placed in front of it instantly, and since it's always on, there's no need to flip a switch or wait for it to be done. You simply place dirt in front of the device, and it will automatically sense it, and suck it up. Once the debris in front of it has been removed, the device will automatically shut off. Although you can also choose a manual setting where you can flip a switch to turn it on and off yourself if you so choose to.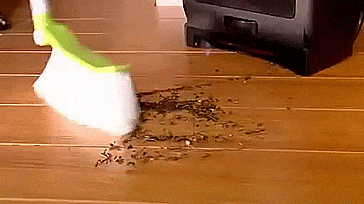 The touch-less home vacuum has a reusable and washable filter that you can use over and over again, has an easy-dump canister that easily removes to dump the dirt into the garbage, has a 1000 watt motor, uses an AC adapter to plug into the wall, weighs 11.7 lbs, and measures 18 inches tall x 12 inches across x 7 inches deep.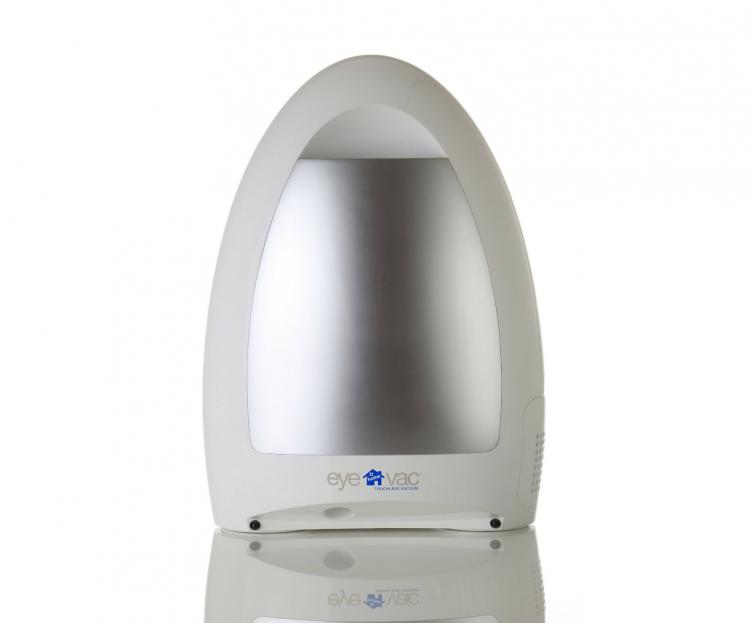 Check out the Eye-Vac touch-less automatic home vacuum system in action via the video below.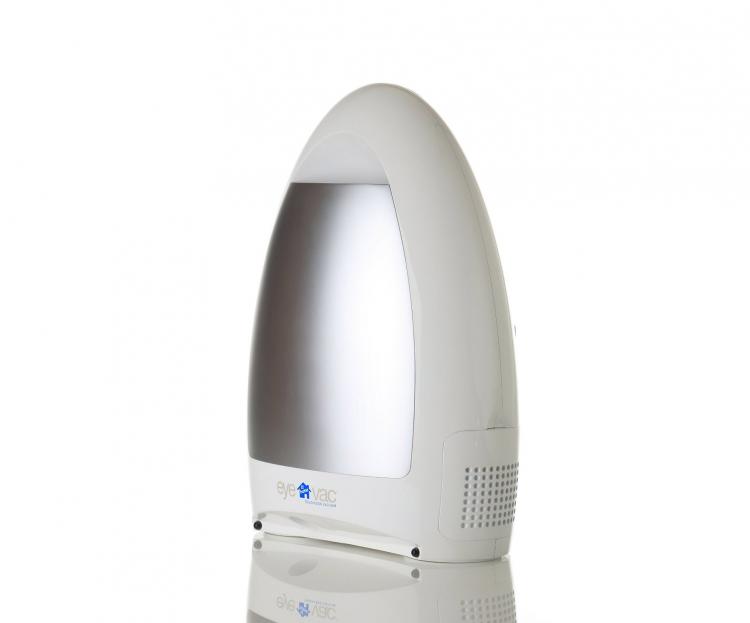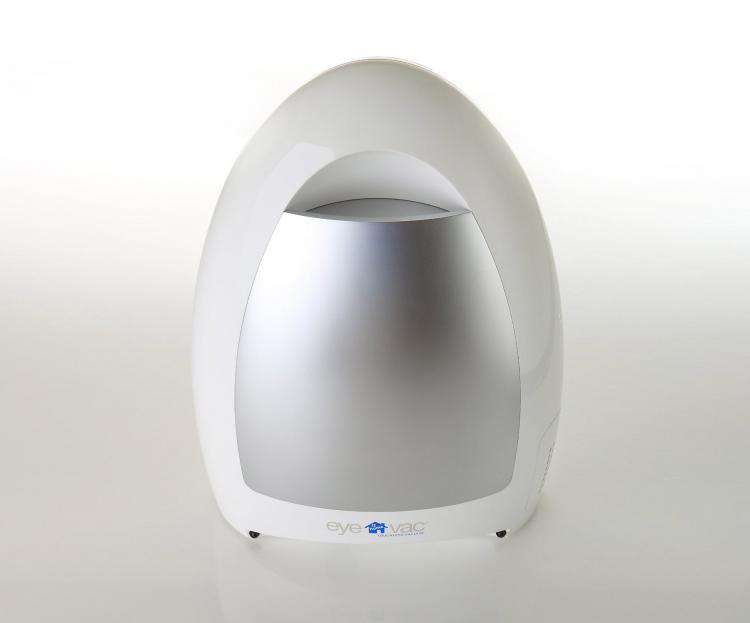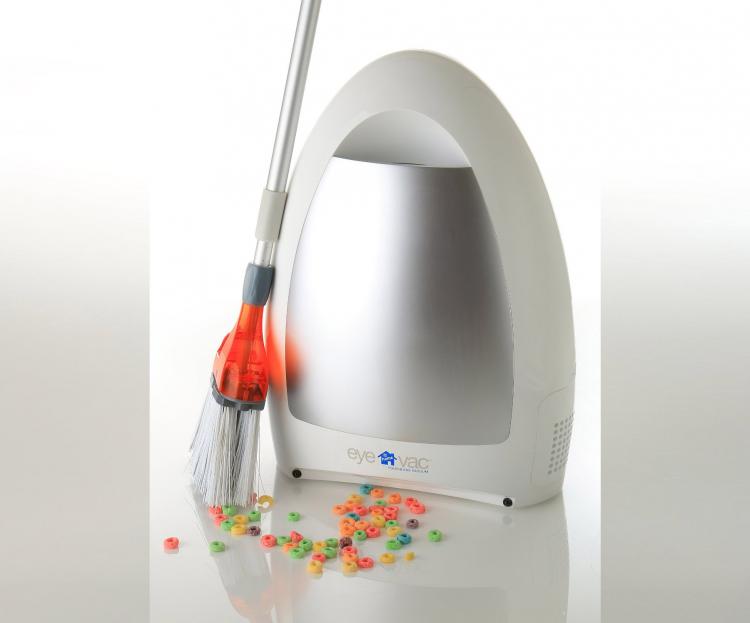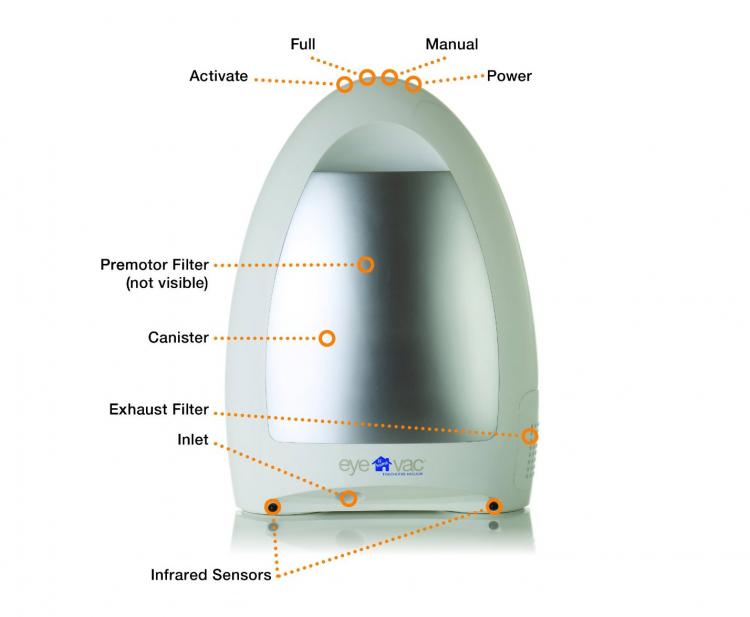 Subscribe To Our YouTube Channel