Every Angle LED Lighted Mirror
By Ryan on 01/25/2019 11:15 AM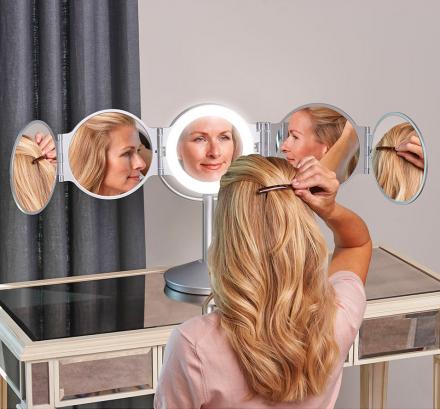 Sometimes getting a straight angle reflection of yourself just isn't enough. Sometimes it's easier and more efficient to apply your makeup and do you hair inside of a fun-house filled with mirrors. If that's the case, maybe this 5 angle lighted mirror might help you out. It folds out to 5 different mirrors that let you see your face and hair from practically every angle, which means there won't ever be a mistake or a single hair out of place.
The every angle LED mirror comes folded by default, so to use you'll first need to unfold the first set of mirrors to the side, and then fold out the two mirrors from those once again to reveal 5 total mirrors. You can then angle the mirrors to your liking to view the other mirrors reflecting the side of your head through the main mirror.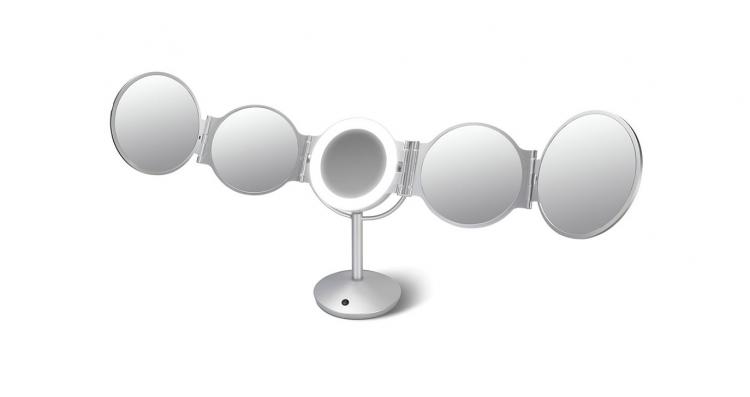 A locking mechanism holds all 5 mirrors in place once you've reached your desired angles. When fully folded up, the outside mirror converts into a 8x magnifying mirror so you can still get those up-close details sorted out if need be.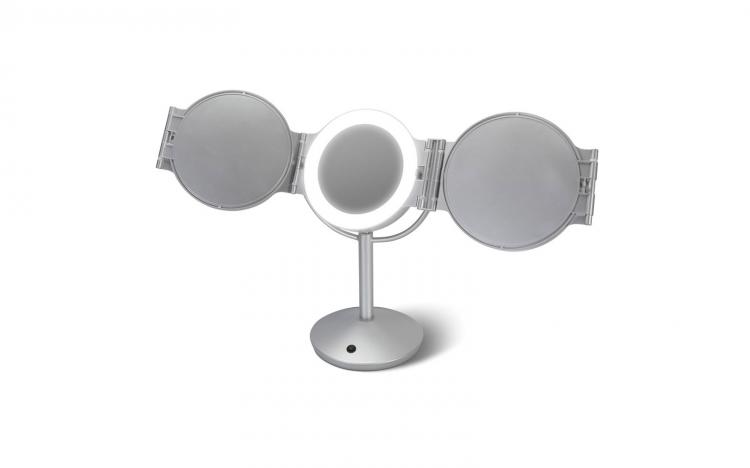 The every angle LED lighted mirror is perfect for doing eyebrows, makeup, hair, and more. The 5 angle mirror's light is powered by a AC plug that has a 5 foot cord, it weighs 8 lbs, and measures 16 inches tall x 10 inches wide x 8 inches deep.