Ellum: Wooden Motion Activated Wall Lights
By Ryan on 11/23/2015 9:28 AM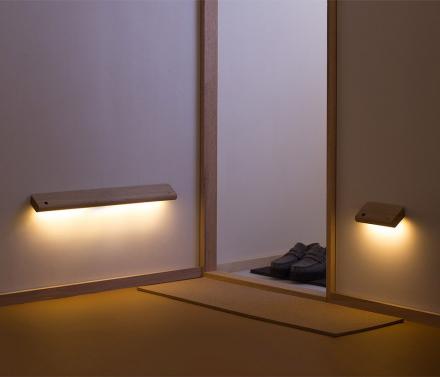 These small wooden wall lights known simply as 'Ellum' are LED lamps that are angled to point at the wall or floor and will activate and turn on when they sense motion. Ellum is an elegantly designed piece of wood that sits on your wall at an angle and lets off just enough light to illuminate the wall or ground around you, but not too much light to be a nuisance. Perfect to place on the wall near your bed so that you can see the way once you flick off the lights, to place in your closet for it to turn on when you go to put something away, or just on your wall next to the front entrance to your home so you can see the path before you turn on the lights.
Ellum is designed and created by Feltmark, a Los Angeles based design studio that crafts versatile home accessories that embody patience, craftsmanship and usefulness. The lights are powered by battery so no worries about ugly power cords taking away from the design of the lights or having to install the lights into your home electric system. Plus the lights are highly efficient as they only turn on when motion is detected, and will only turn on for 20 seconds at a time before turning back off once no motion is sensed. The Ellum lights are easily installed onto your wall by using either 3M dots or screws to anchor into your wall, and then the actual light is attached via a magnet so you can easily take it on and off to replace batteries, bulbs, etc.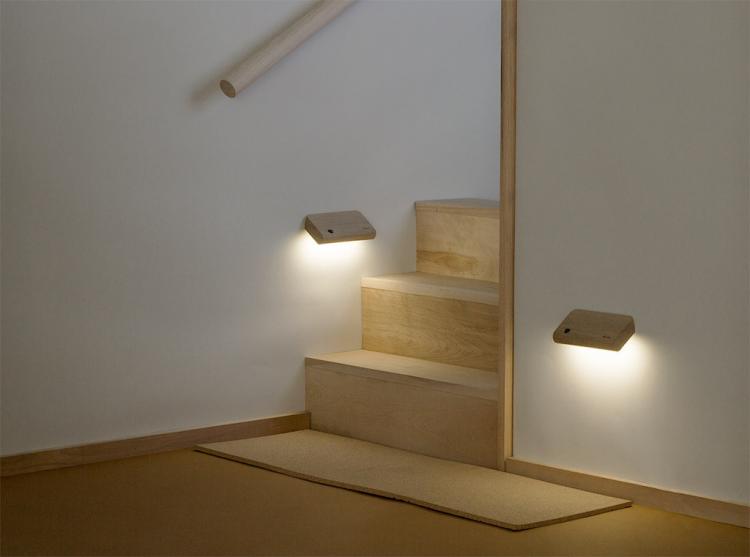 The Ellum motion sensor angled lights come in two different sizes, a smaller 6 inch light, and a larger 22 inch light that outputs 3 times more light than the smaller version. Each sized light also comes in two different wood types... You can choose between white oak wood, or black walnut wood, although the black walnut wood will run you an extra $10-$20 depending on the size you choose.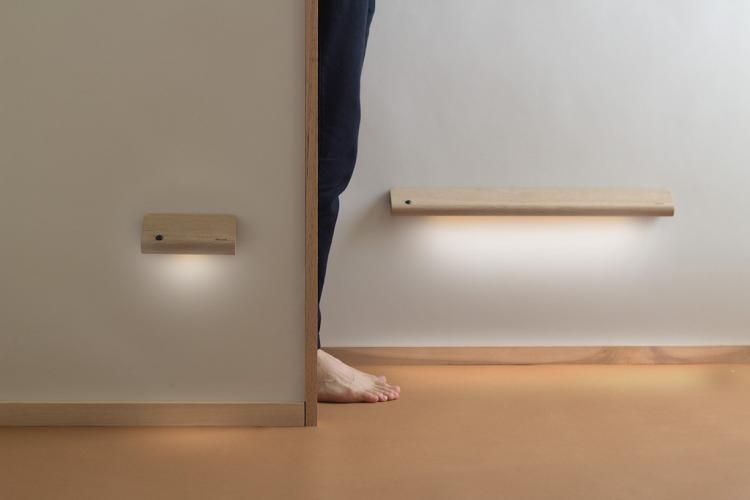 The smaller ellum light runs on 4 AA batteries (which are included), and will last for around 6 months depending on how often the light is used. The larger ellum light runs on 8 AA batteries (which are also included), and will also last for around 6 months depending on how often the light is used.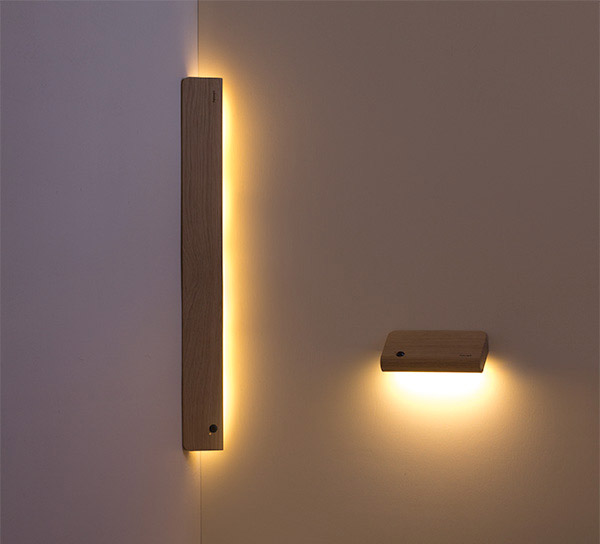 Check out the ellum angled motion sensor wall lights in action via the video below.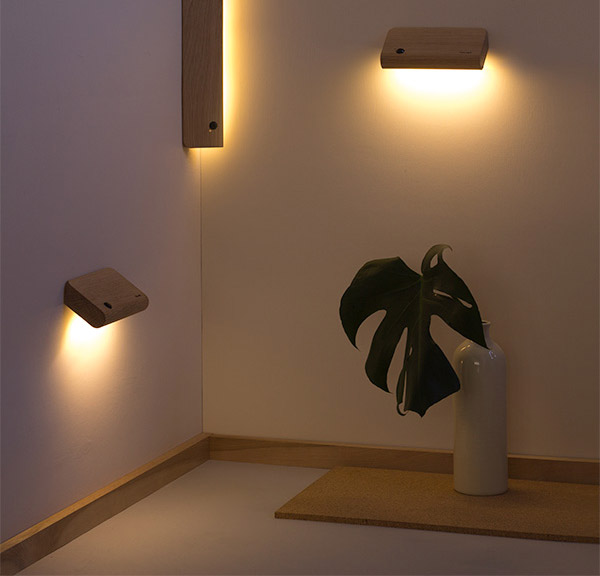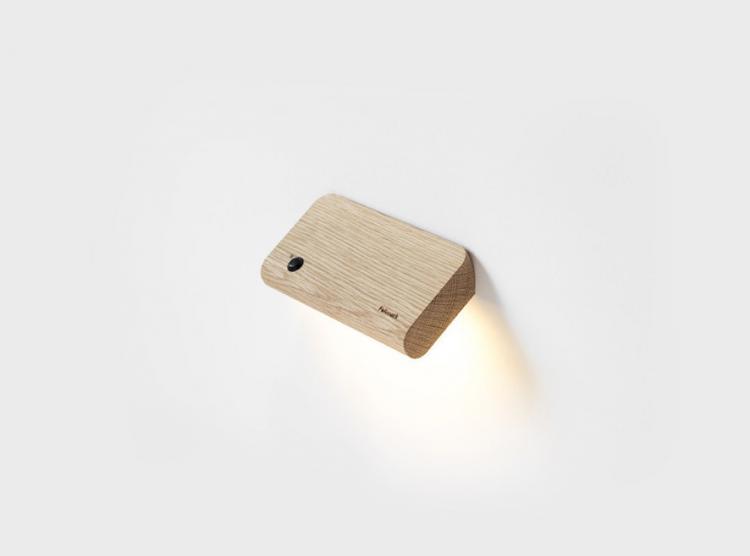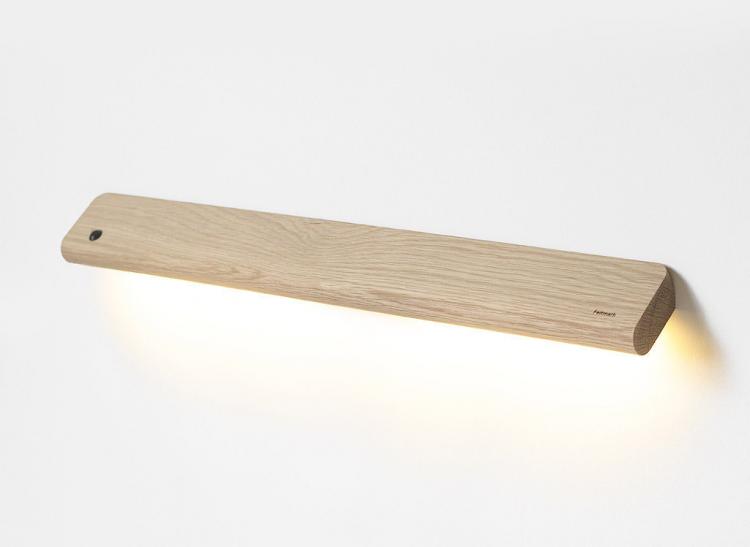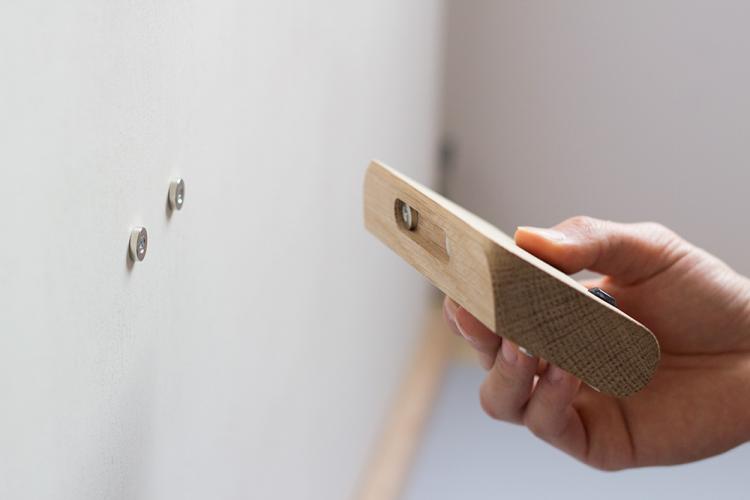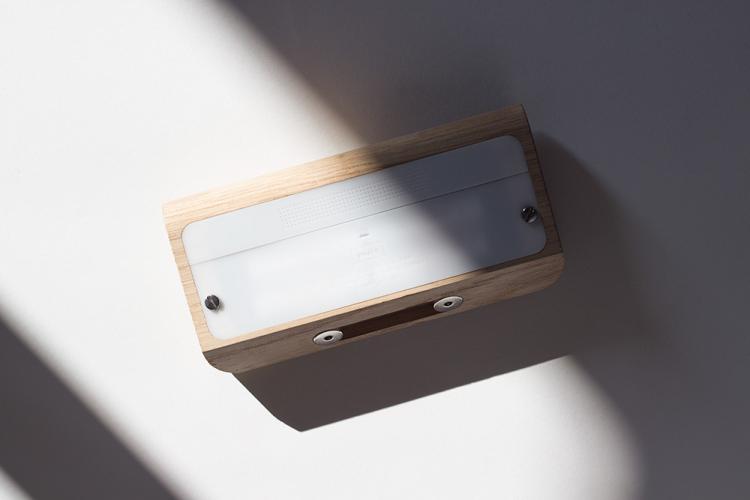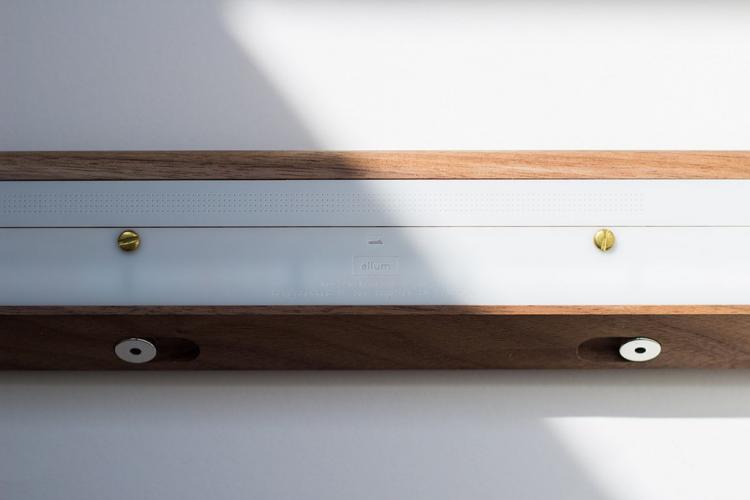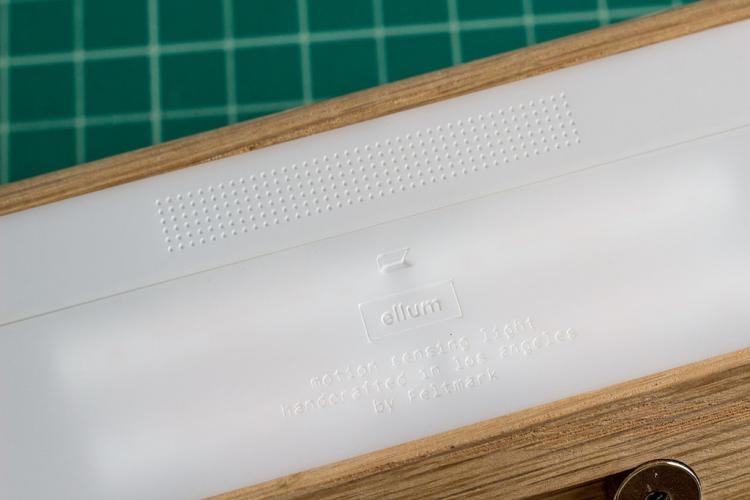 Subscribe To Our YouTube Channel