This Electric Semi-Truck Ride-On Toy Lets Your Kid Drive Their Own Big-Rig
By Ryan on 11/21/2021 6:21 PM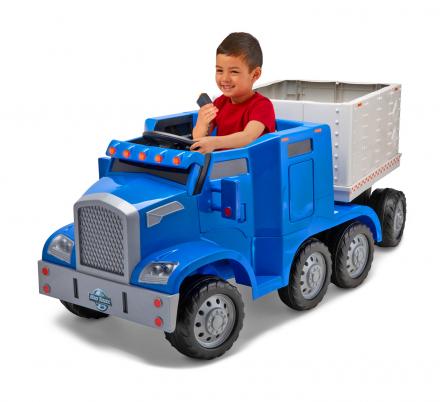 The best rideable car toy that we had when I was young was the open bottom car that made you get around like the Fred Flintstone. Now-a-days, kids have endless options as to what kind of toy car they can get, and yes I just happened to buy my son a Tesla for his 2nd birthday this year. This new ride-on toy that we found lets your child drive around their very own Big Rig. It's an electric semi-truck that even has it's own trailer in back that allows your kid to carry around boxes, toys, or even the family dog.
It's called the Semi-Truck and Trailer Ride-On Toy, and it's made by Kid Trax. The ride-on semi-truck comes in blue, and can reach speeds of up to 4 mph using the foot pedal drive system, and even has working cab lights along with a working CB radio microphone that'll project their voices around the truck using a built-in speaker.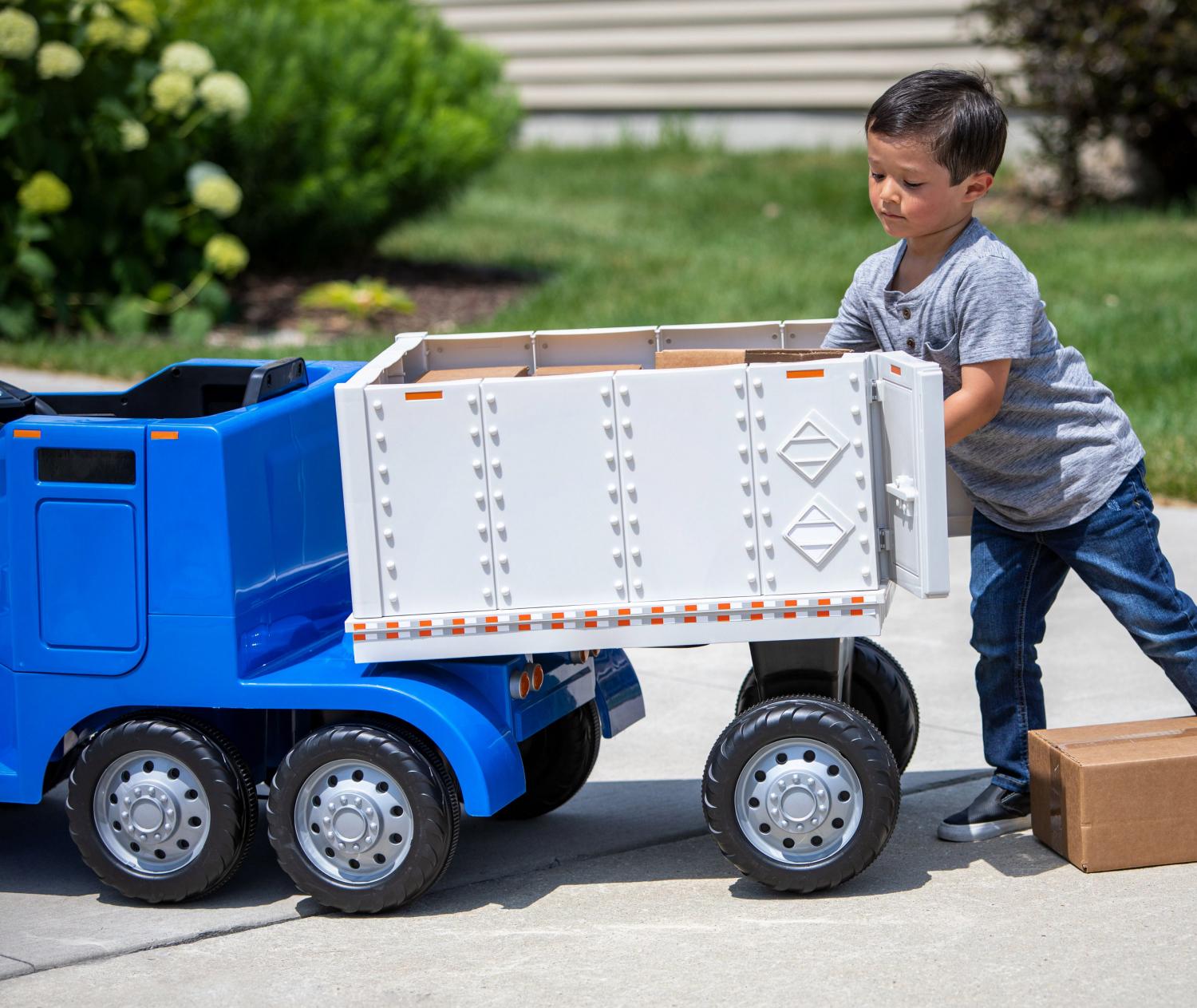 The trailer on the big-rig is fully removable so your child can just drive around the cab if they prefer to have a little more maneuverability. The trailer on the ride-on semi-truck features a dual-hinged opening trailer door that'll let your child load and unload the back of the truck very easily with their favorite cargo. The truck also features a working horn and engine sounds for extra fun while driving!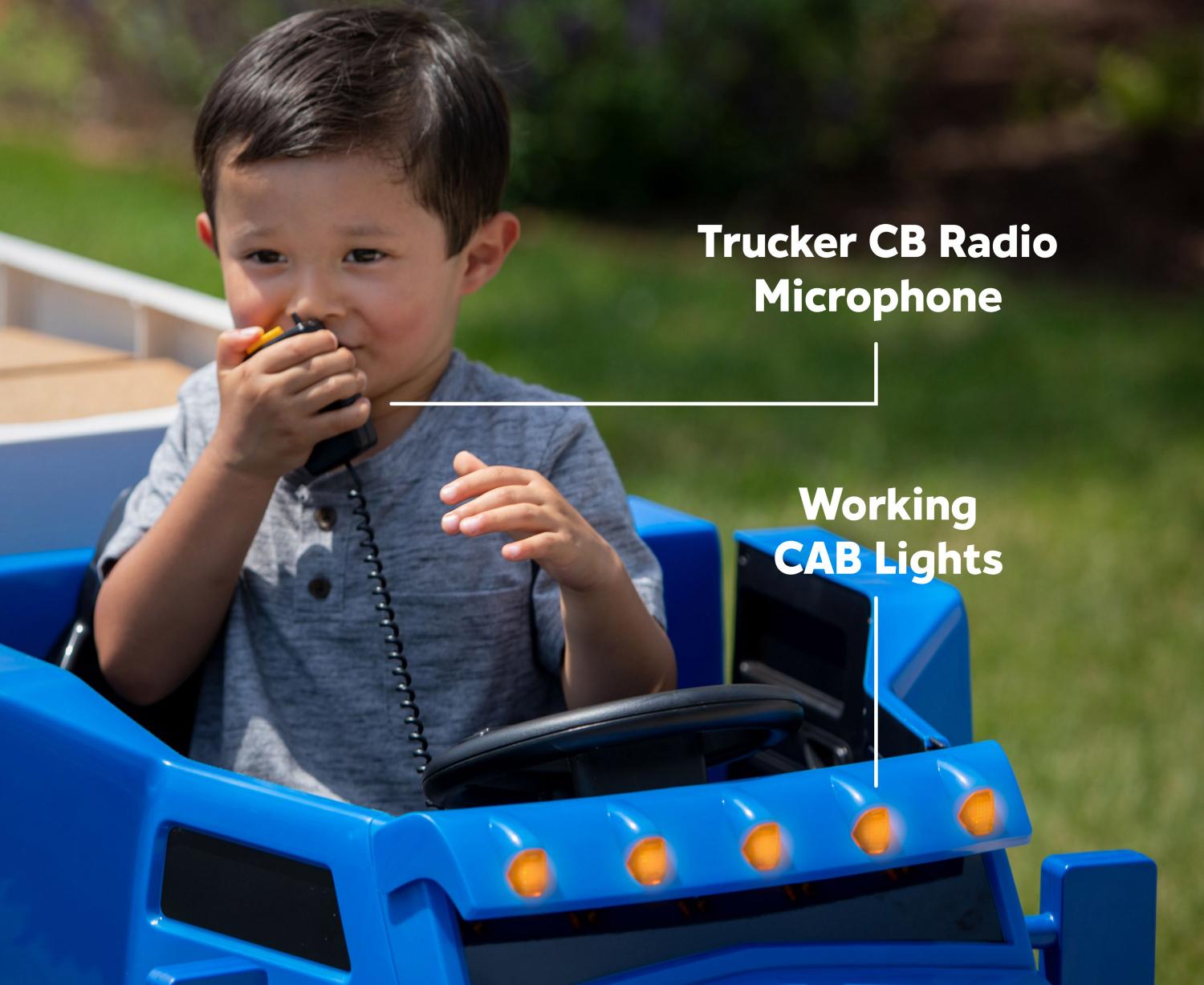 The electric semi-truck kids ride-on car can go in reverse at 2 mph, and forward at 4 mph. The truck has 6 power Trax rubber traction strip tires on the cab that keep the ride smooth and steady, plus there's two more rubber tires on the removable trailer.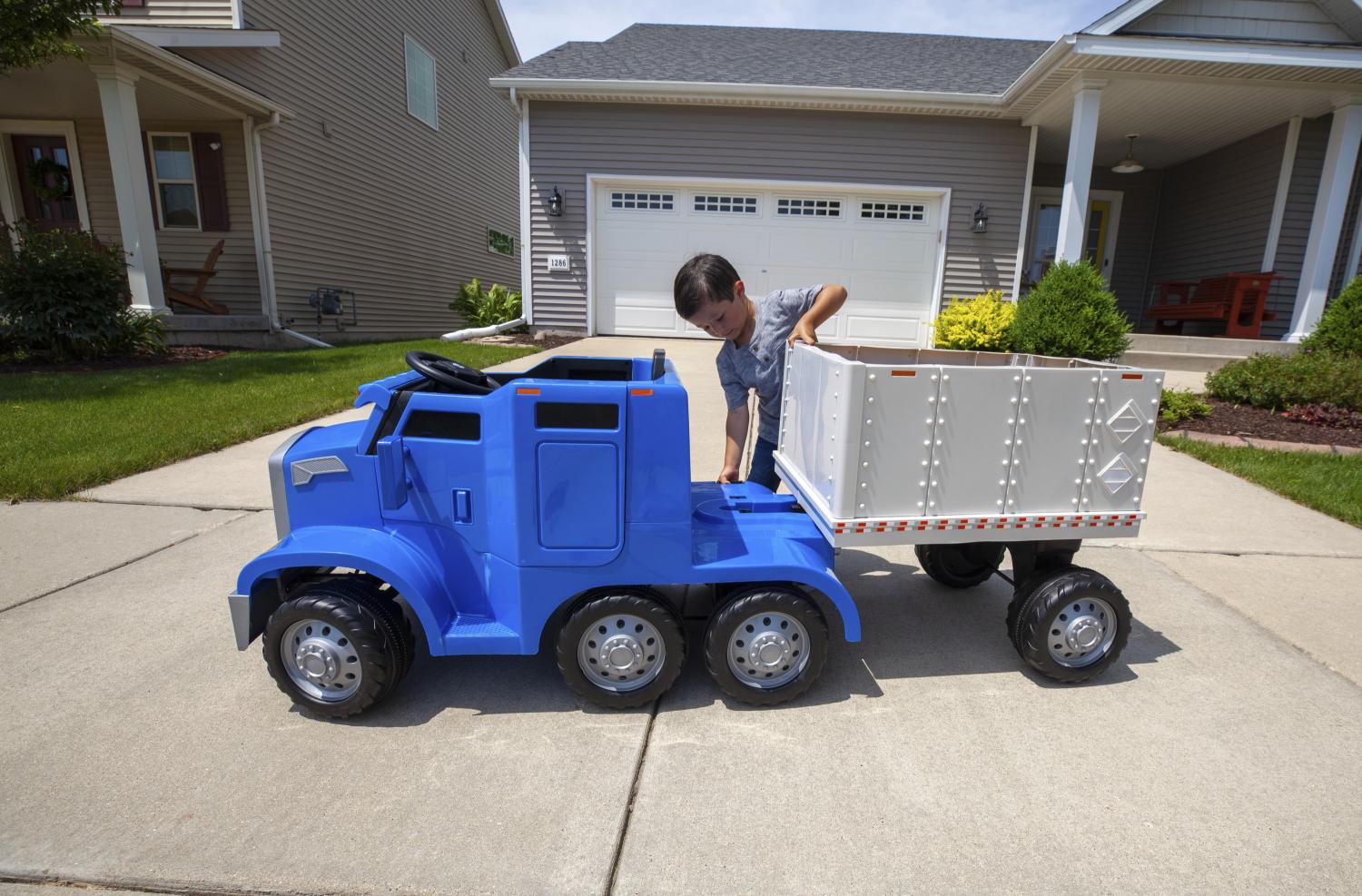 The electric semi-truck kids toy is powered by a 12-volt rechargeable battery that uses a one step direct connect charging system for easy, no-fuss charging. A charging indicator will also let you know when the battery is fully charged.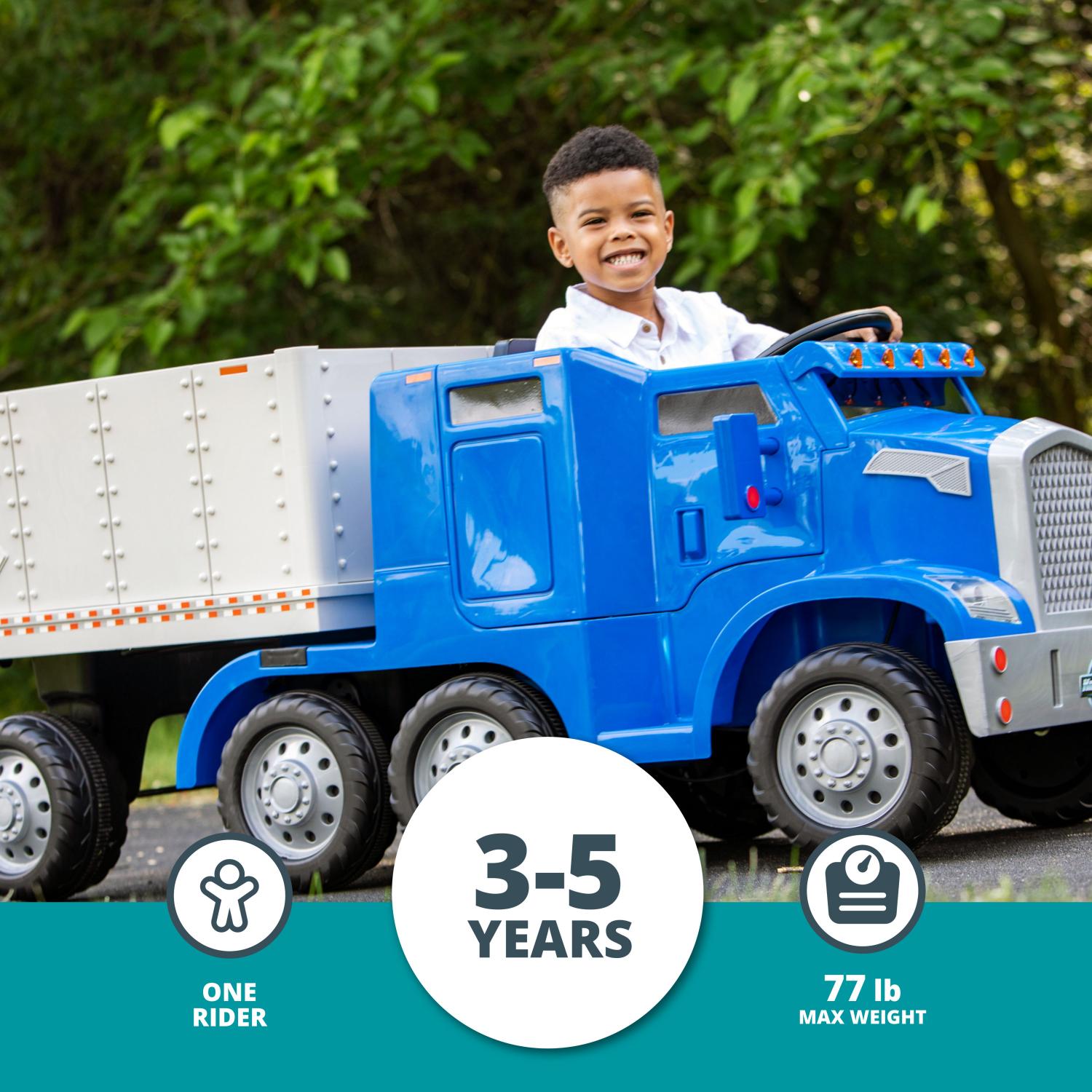 The Kid Trax big-rig ride-on toy is best suited for kids aged 3-5 (or kids with a maximum weight of 77 lbs). The big rig toy in its entirety weighs 136.4 lb and measures 59.74 inches long x 25.55 inches wide x 27.12 inches tall.