Egguins Are Little Penguins That Cook, Store, and Serve Hard Boiled Eggs
By Ryan on 11/16/2022 11:57 AM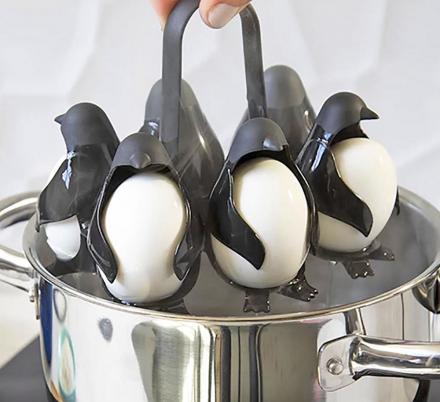 There are tons of great inventions that help you cook and serve hard boiled eggs, such as Eggletts that let you make hard boiled eggs without peeling the shell, or the rapid egg cooker that lets you cook 6 hard boiled eggs without boiling water. But if you're looking for cute, quirky, and quite useful, the Egguins might be for you.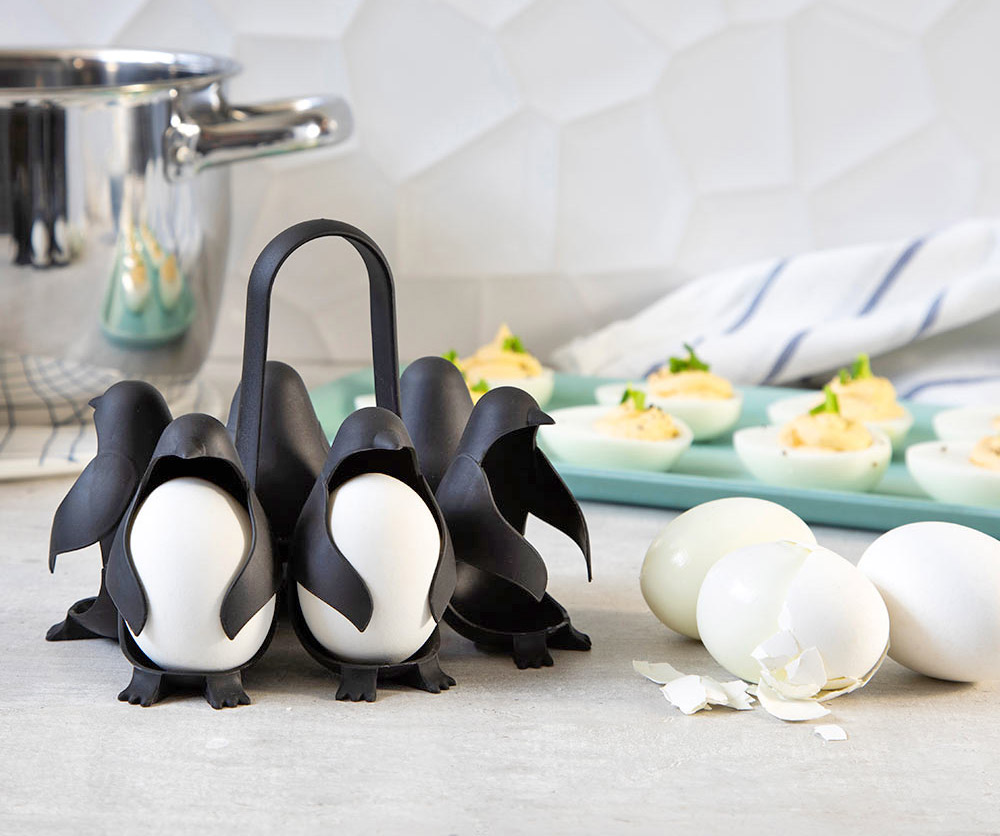 The penguin egg cooker is a device that features 6 penguins in a circle that each hold an egg inside a pot of boiling water, and make it super easy to place your eggs inside the pot, take them back out, and store them in your fridge using the same device for everything.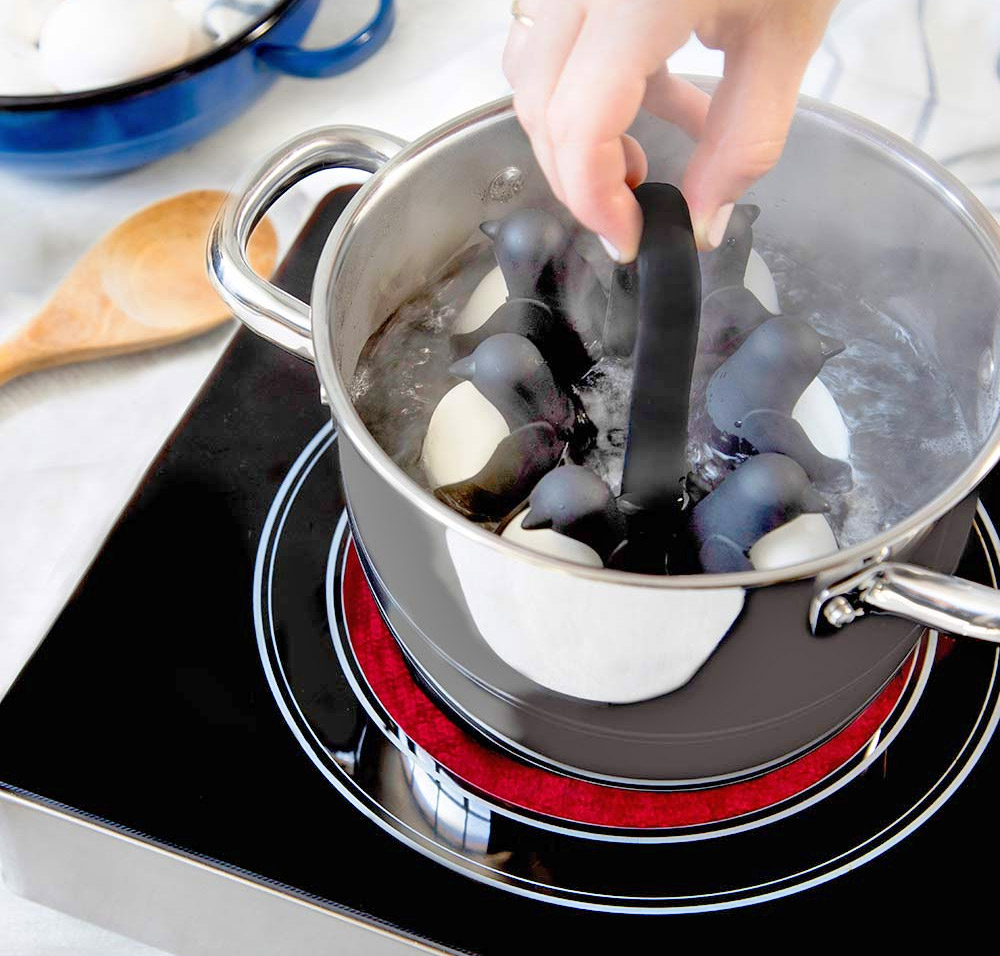 How do I use the Egguins egg cooker?
To use the Egguins, just place an egg inside the arms of each penguin. The silicone arms of the penguin will lock each egg inside so it doesn't fall out in the water. Plus it'll keep each egg fully submerged underwater to get it fully cooked.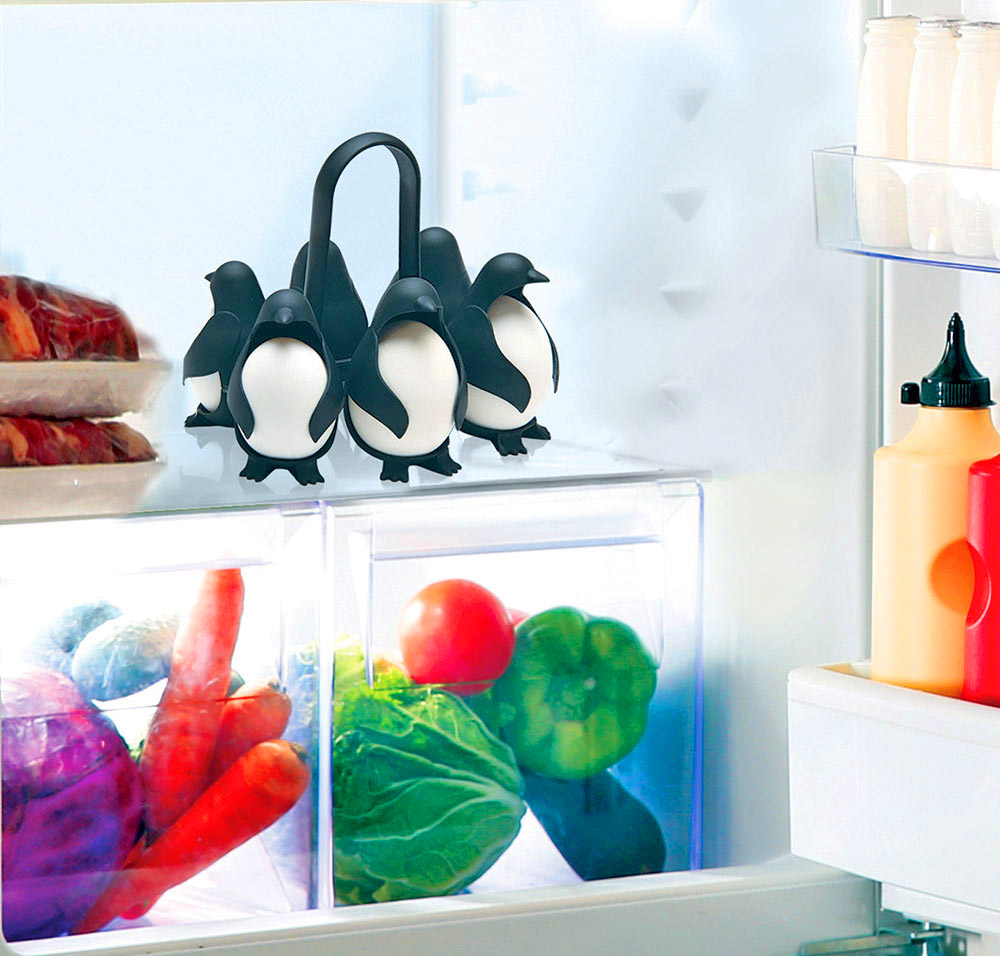 The top of the penguin egg cooker has a large handle that stays out of the water to easily place in and remove it from the boiling water.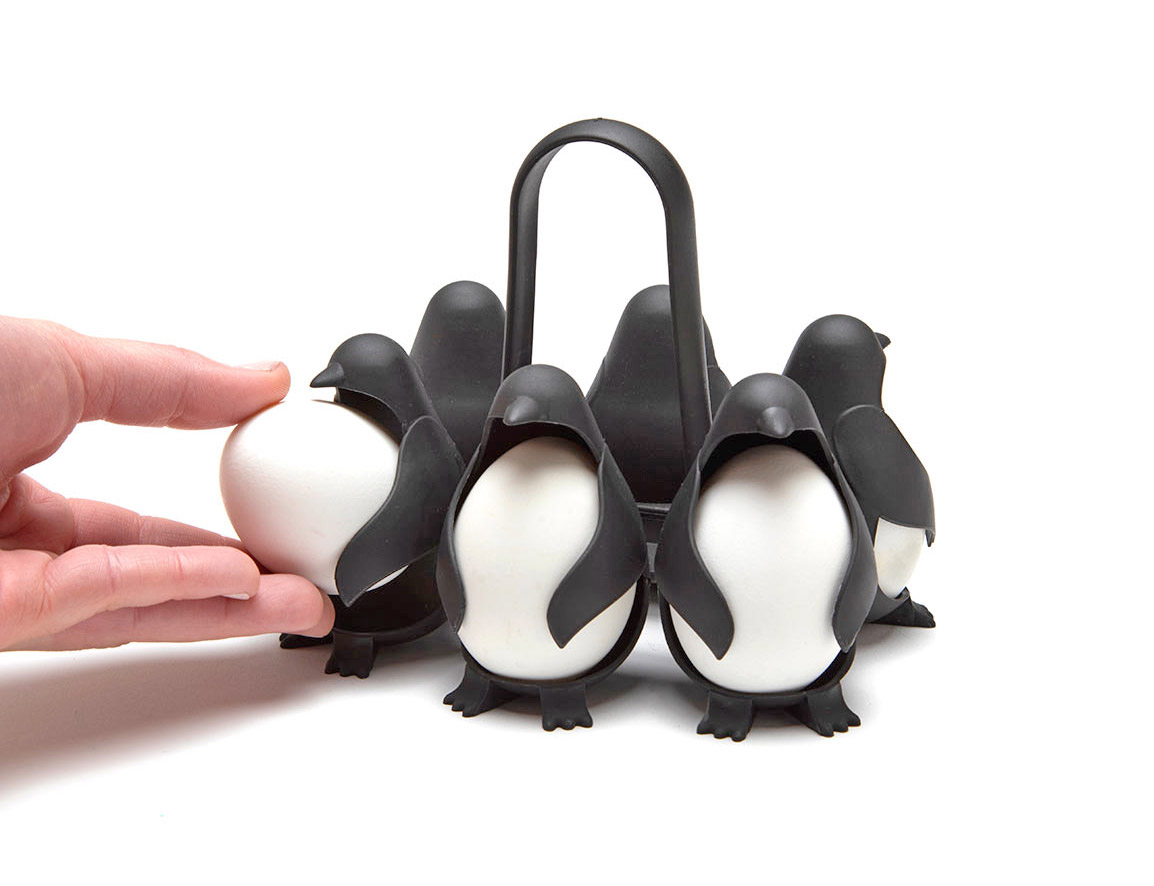 Once your eggs are ready to be taken out of the boiling water, you can pull up on the handle to easily remove them from the water all at once.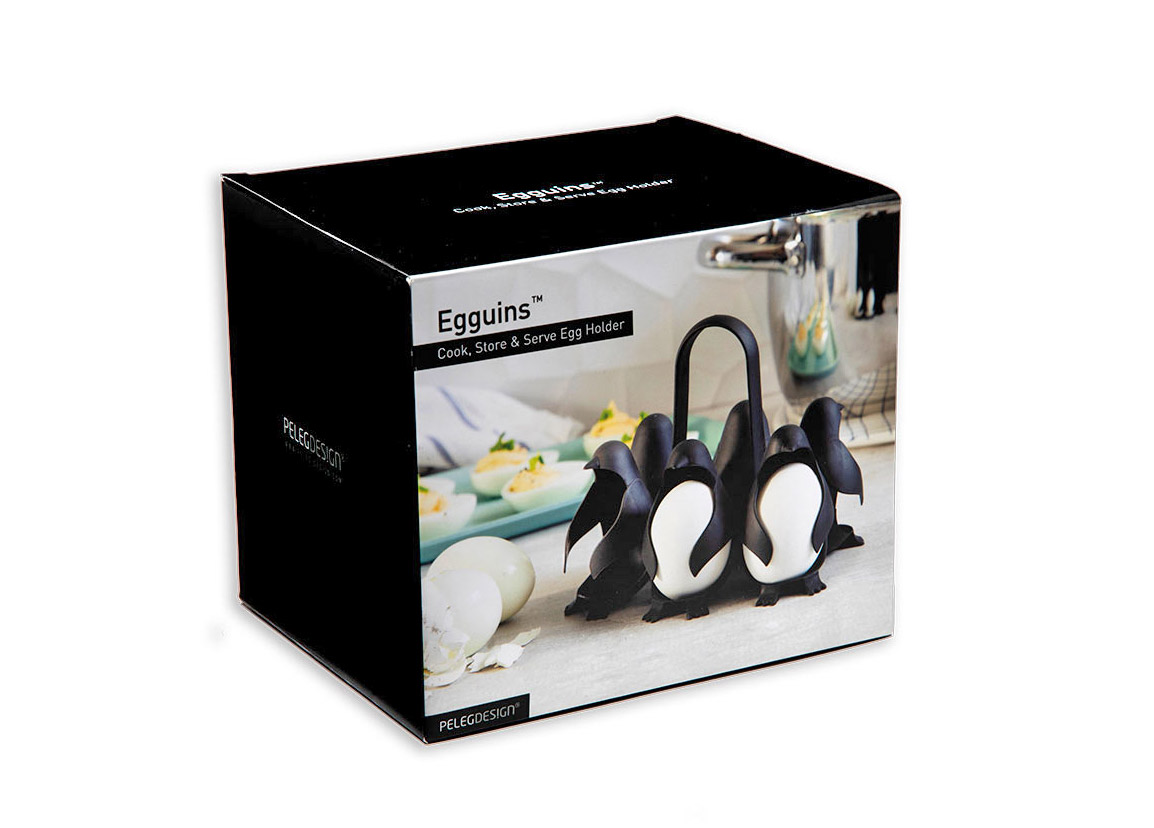 You can then set them directly into your fridge to let them cool down without ever having to remove them from the penguins arms.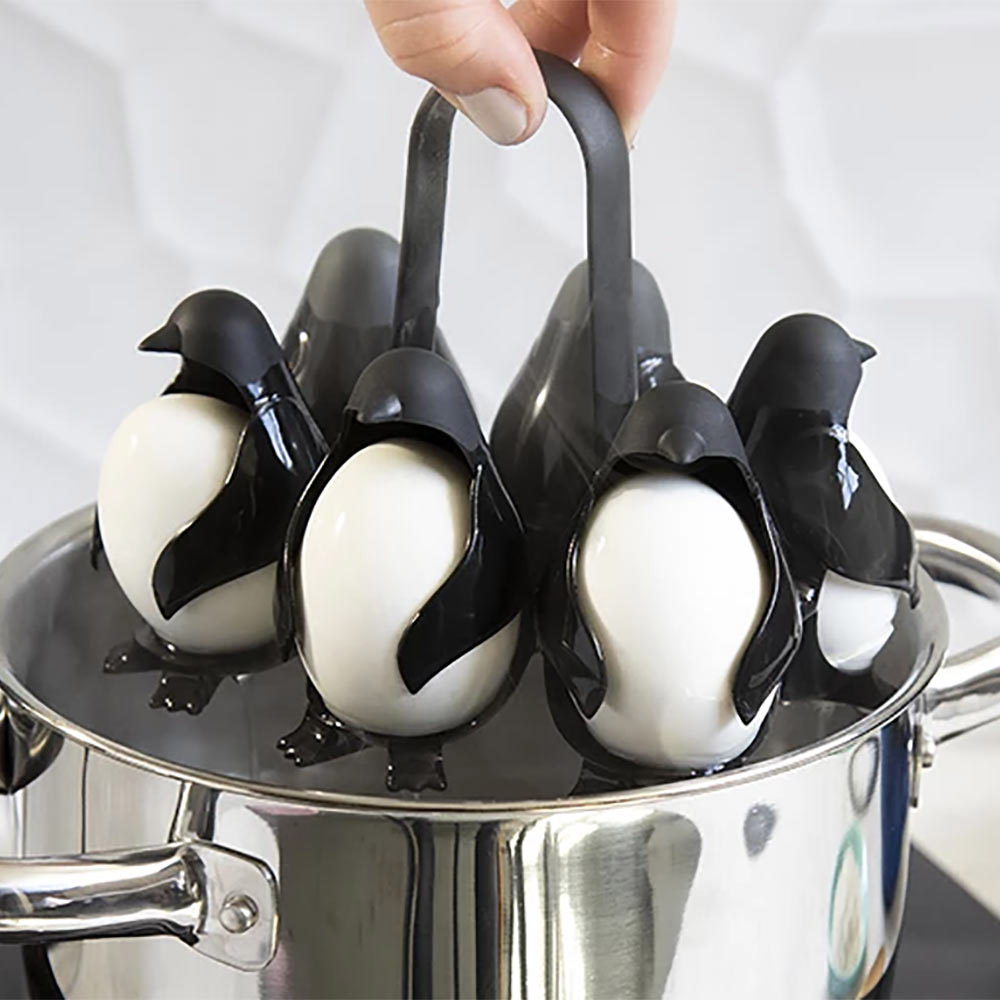 The Egguins hard boiled egg cooker and storing device is made from plastic, is made up of 6 penguins that can safely go inside of boiling water or your fridge, it's dishwasher safe for easy cleanup, and measures 5.78 x 4.76 x 4.96 inches.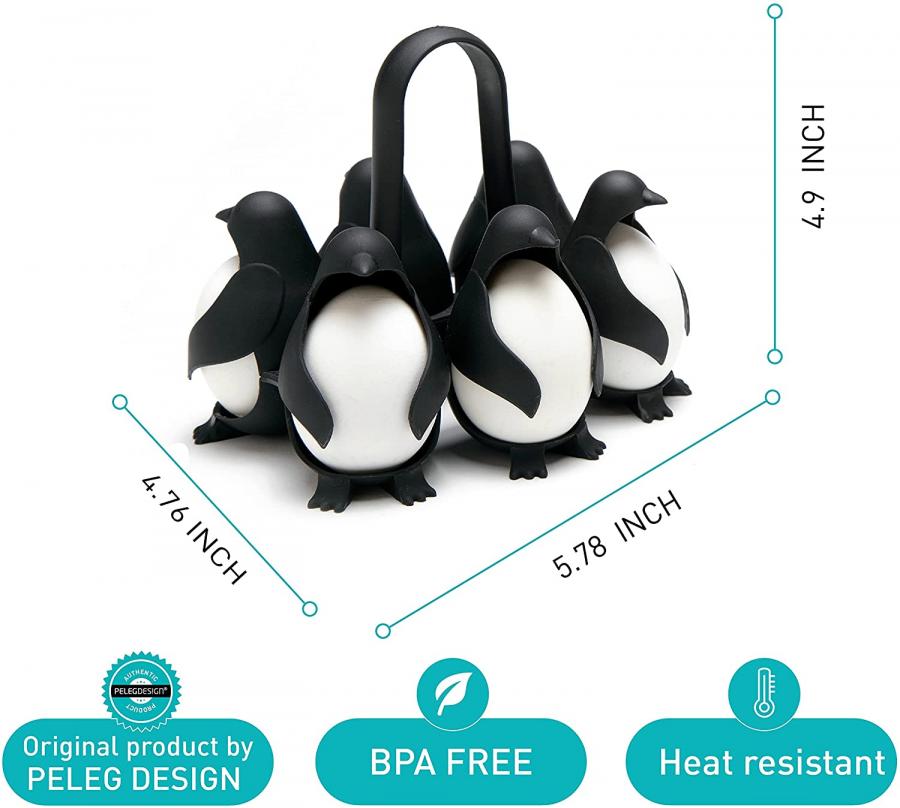 No worries about the handle, as it's completely heat resistant, plus the slots on each penguin makes it super easy to load and unload each of the 6 eggs!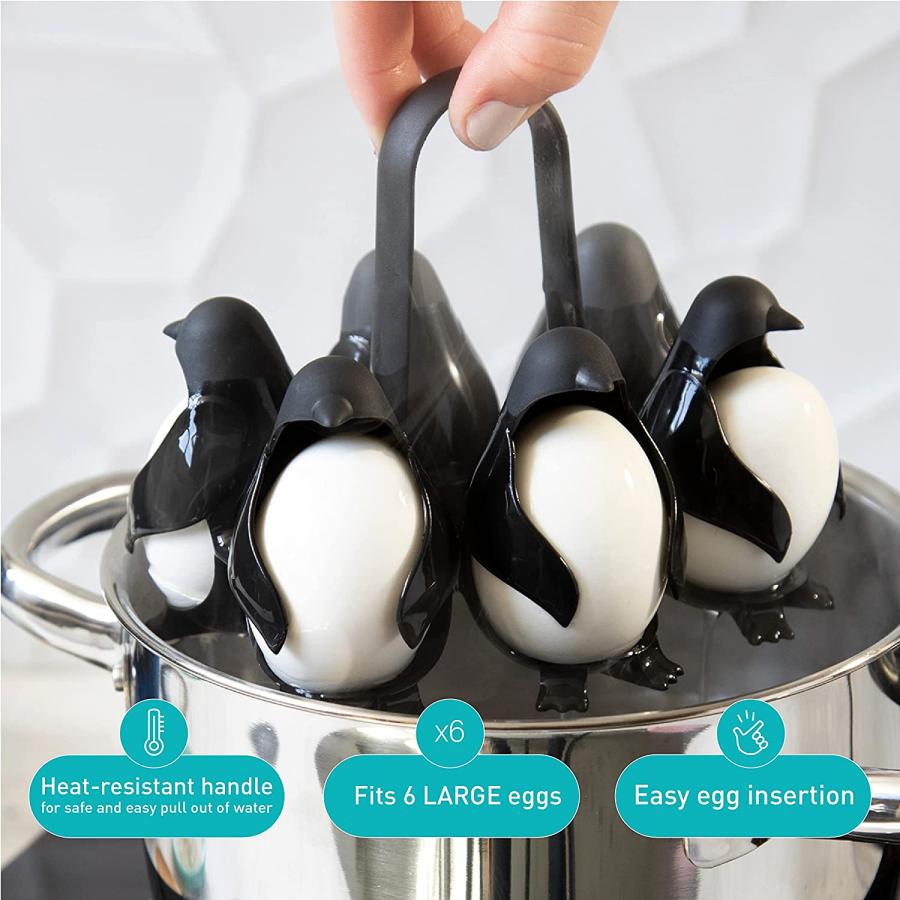 You can snag the Penguins shaped egg cookers from Amazon for around $20 bucks!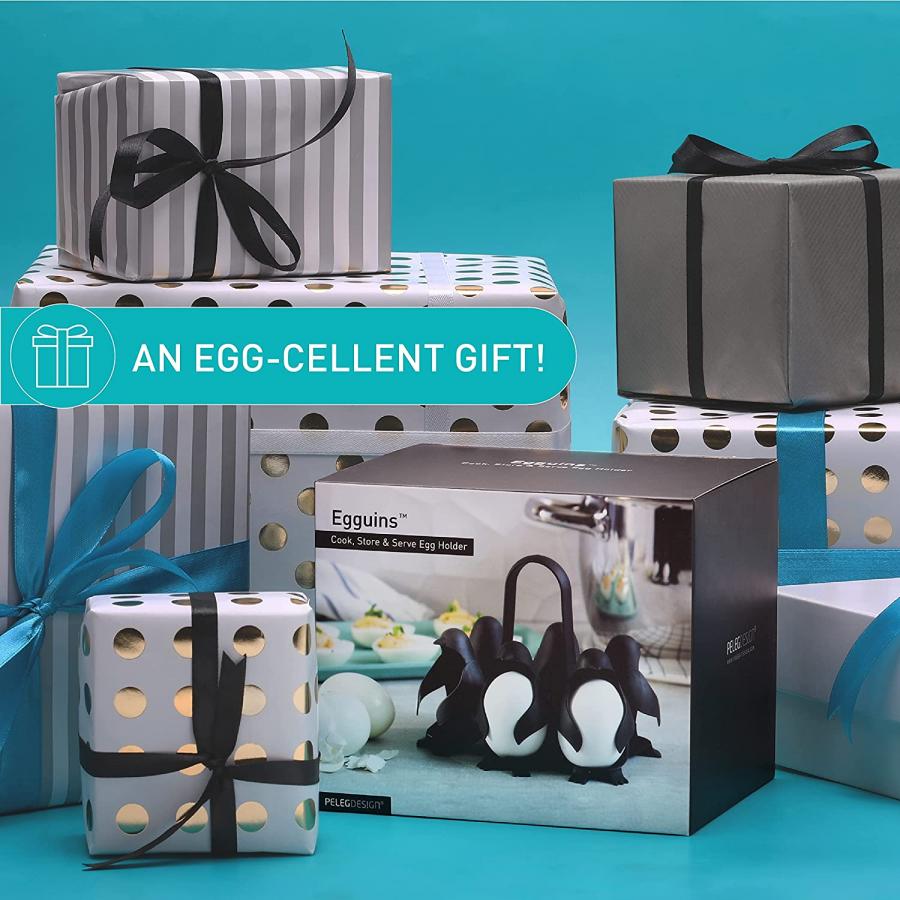 Check out the Egguins penguin hard boiled egg cooker in action via the video below.
Subscribe To Our YouTube Channel