Egg Map: Squeeze The Ball To Magnify The Map
By Ryan on 08/25/2015 6:26 AM (Updated: 11/14/2016 5:23 PM)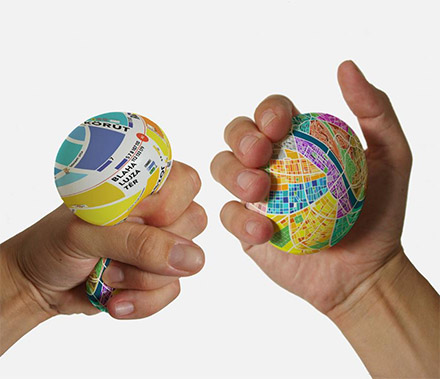 This Egg Map is a navigation map in the form of a ball, and when just held normally it will show the entire city as an overview, but when you squeeze the ball, it magnifies the map, thus giving you more details about street names, sights, bust stops, etc... A cool and unique alternative than using your phone or a folding map to navigate yourself around the city, the egg map is just a simple rubber ball that's made with air inside of it that's extremely elastic and expandable like a stress ball.
No longer will you need to pinch to zoom on your map to get more details about the city, it's now "Squeeze To Zoom". Plus the egg map is super durable, as it can be dropped, stepped on, bounced against the wall, or thrown at children, and is even waterproof for when it's raining. Can the map on your phone do that?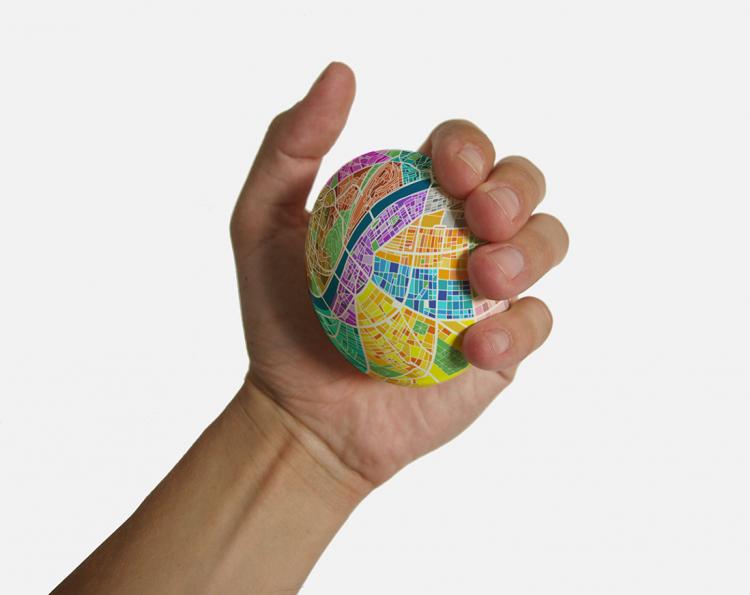 Designed by Denes Sator, a product/industrial/graphic designer based out of Budapest Hungary, the Egg Map is just a concept for now with the initial prototype only depicting Budapest. Hopefully the egg map comes to fruition soon and becomes available for a lot more larger metropolitan cities so we can all enjoy this wonderful ball map and can navigate ourselves around the city while relieving stress at the same time.