Easy On Sock Aid Helps Seniors Put Their Socks On
By Ryan on 12/05/2016 12:10 PM (Updated: 11/08/2017 3:07 PM)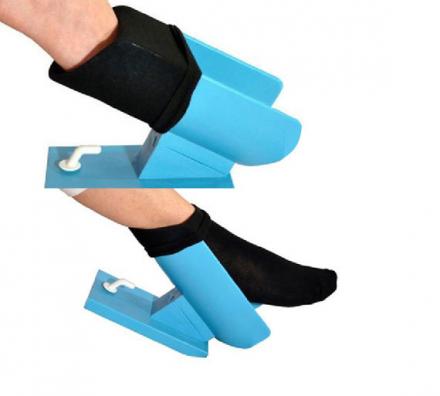 If you happen to have a bad back, bad hips, bad legs, or are just really un-flexible, socks are pretty tough to get on and off. This sock-aid will help seniors or those in need of assistance put their socks on and take them off easily without having to bend over. The Easy-On sock aid uses a unique and innovative design that makes putting on your socks super easy and not as clumbsy as similar products on the market.
How it works is, you place the device in your lap and wrap the lining of your sock around the outside of the tube, putting the rest of your sock through the tube. Then lower the device to the ground using the included grabber tool stick. Once on the floor just slide your foot into your sock and it will slip right on. Pick up the device once again using the hook and stick, and repeat the steps for your second sock.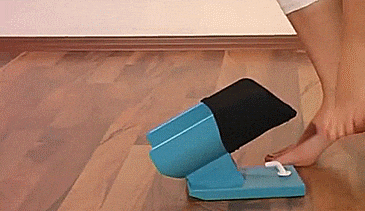 The same lowering stick that you used to place the sock-aid onto the floor can be used to slide your socks off when you're done wearing them. Simply place the end of the stick inside your sock and peel it off. Once removed, your sock will still be attached to the end of the device for you to pick up and throw into the laundry.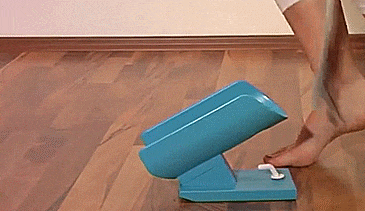 The easy-on easy-off sock aid is blue in color, is perfect for anyone with mobility problems, is very compact for easy storage and use while traveling, works great for both socks and compression garments, requires no bending over, and offers easy one-hand manipulation.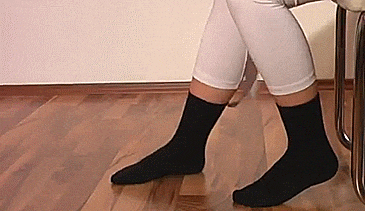 Check out the easy-on, easy-off sock-aid in action via the video below.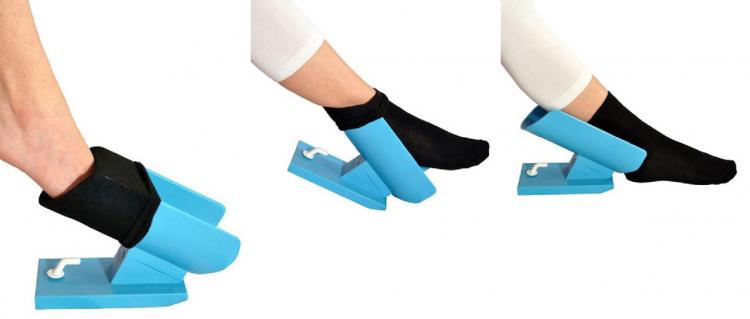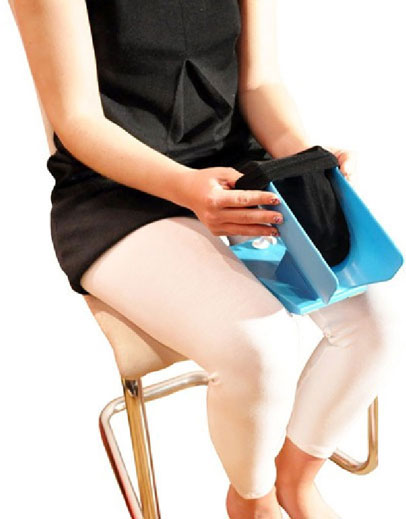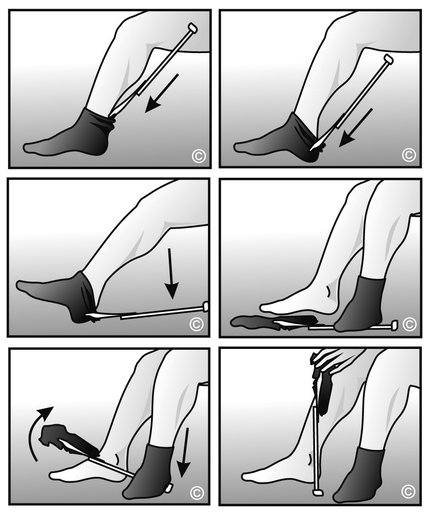 Subscribe To Our YouTube Channel