Dual Tank Tailgating Drink Dispenser Backpack
By Ryan on 07/30/2019 8:31 AM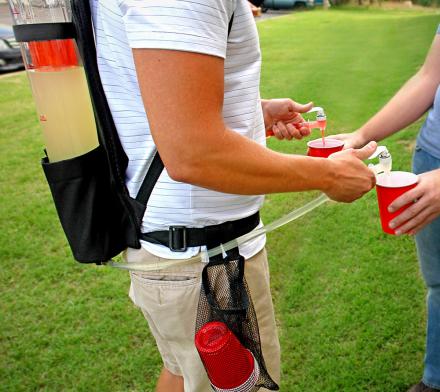 This dual tank drink dispensing backpack allows you to haul around two of your favorite beers, shots, or mixed drinks to hand out at a party, while tailgating, or just to dispense directly into your mouth while you sit alone at home on a Saturday night watching Weekend at Bernie's 2. Perfect for the party boy you may know, the drink dispensing backpack will surely do you justice while in college, plus it will make you the king of the party, and since you are essentially the keg, you can assure yourself that no one is stealing booze without purchasing the $5 cup at the door.
The dual tank drink dispensing backpack is made with a lightweight nylon design, has fully padded shoulder straps for optimal comfort while hauling around gallons of booze, and even comes with a mesh bag that you can attach to the backpacks strap to haul around cups. Plus two separate nozzles allow you to pour the drinks at the same time using both of your hands, thus making you look super-awesome-cool.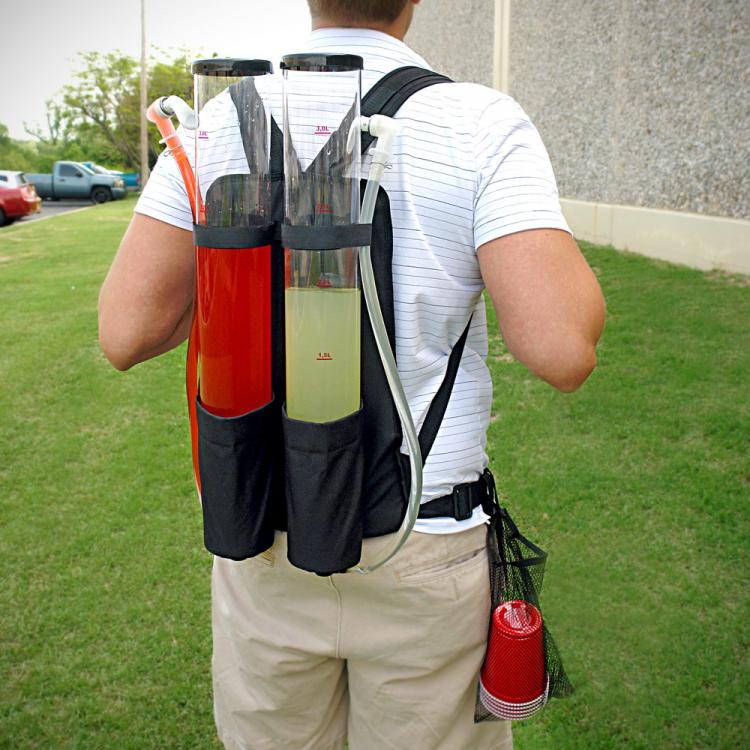 The tanks on the backpack measures 24 inches tall, are able to hold 1.64 gallons of booze in total, and in all, the drink dispensing backpack measures 25.5 inches tall x 12 inches wide x 4 inches thick.