This Dripping Faucet Spigot Night Light Makes It Look Like It's Dripping Green Ooze
By Ryan on 08/23/2022 10:15 AM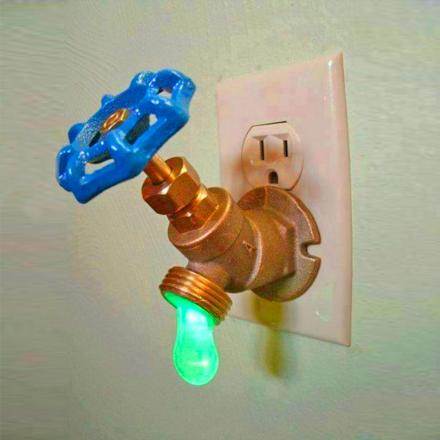 Faucets have been a part of our everyday lives. They supply us with water for cooking, bathing, gardening and other stuff. So, who would've thought a faucet could become such a stylistic decor? With a futuristic retro vibe, this Novelty LED wall plug-in faucet can be a vibrant addition to your man/woman cave, bath, office or any other part of your home.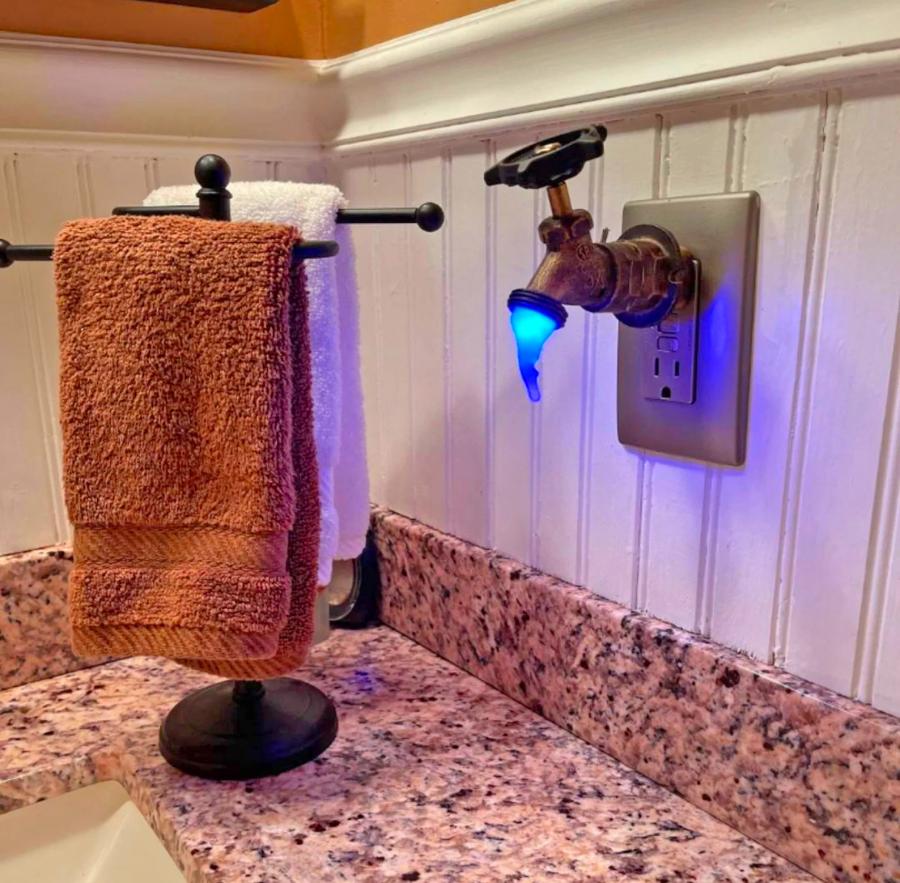 Credit: ResinStore
This dripping faucet night light has a built-in power adapter that allows you to plug it into any ordinary electrical outlet. Its power adapter converts the high-voltage from your outlets to lower voltage that is enough to power up the tiny LED embedded in the steampunk ornament.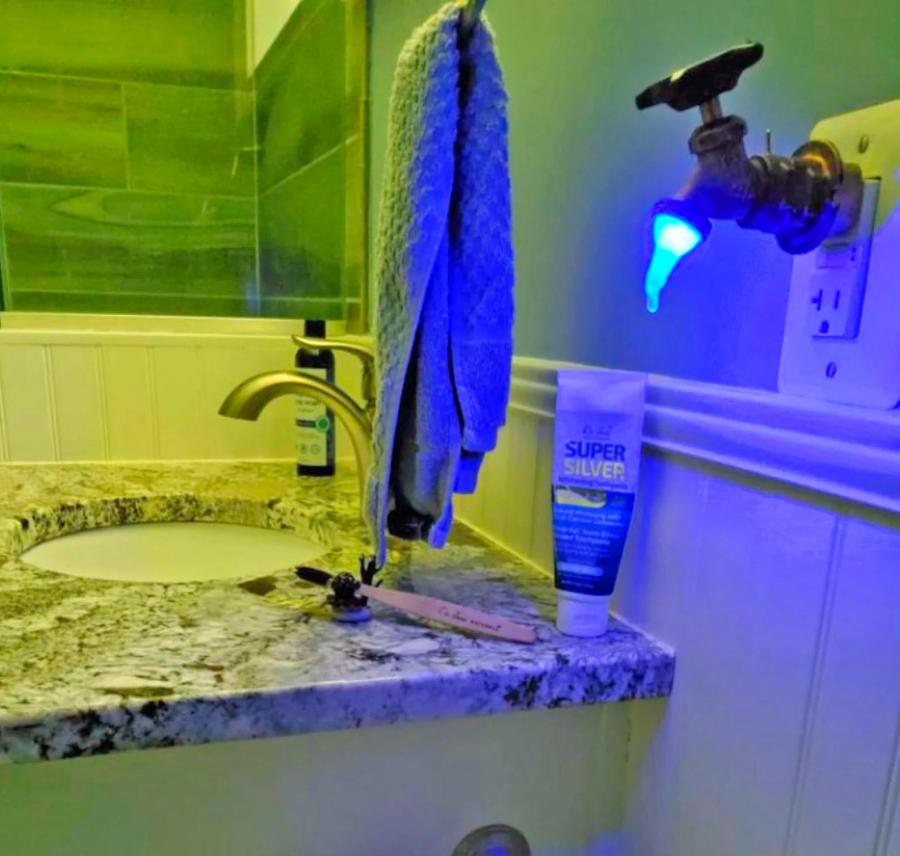 Credit: ResinStore
On top of that, the light source is LED, so you won't have to worry about the bulb or the item itself heating. This makes it a pretty safe decorative item that won't hurt you or the little ones if they decide to touch it.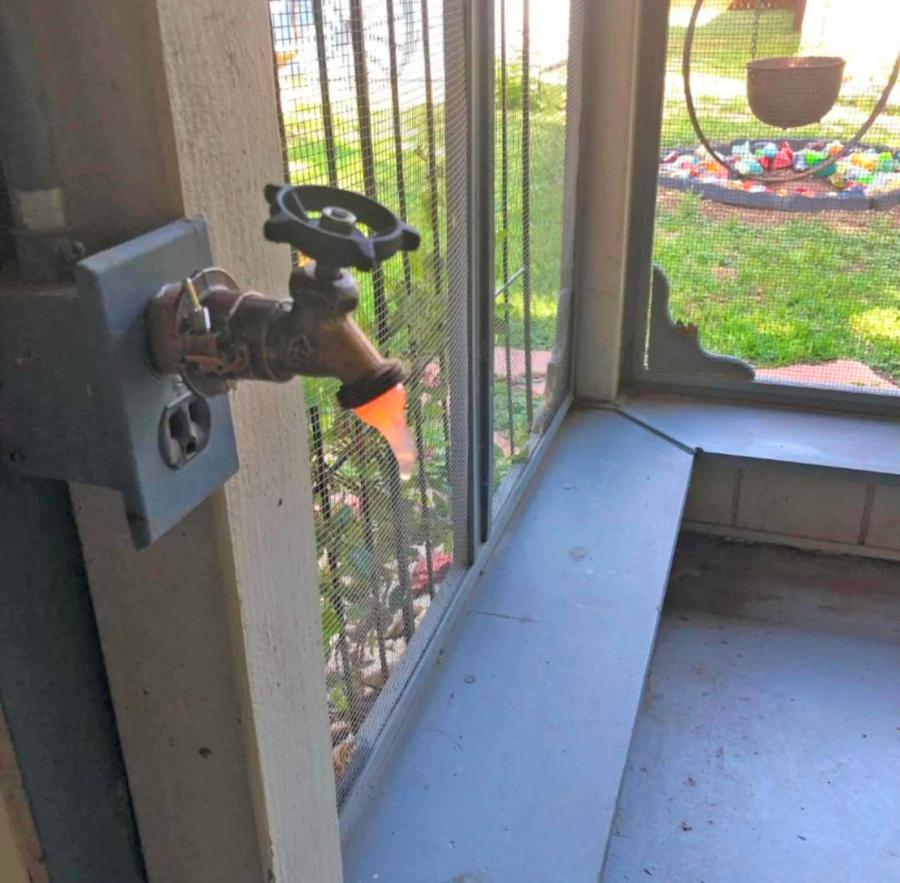 Credit: ResinStore
This novelty faucet is made out of metal with a cast brass finish. The LED night light is enclosed in transparent hot glue, giving off that dripping water vibe and making the ornament appear like it's alive.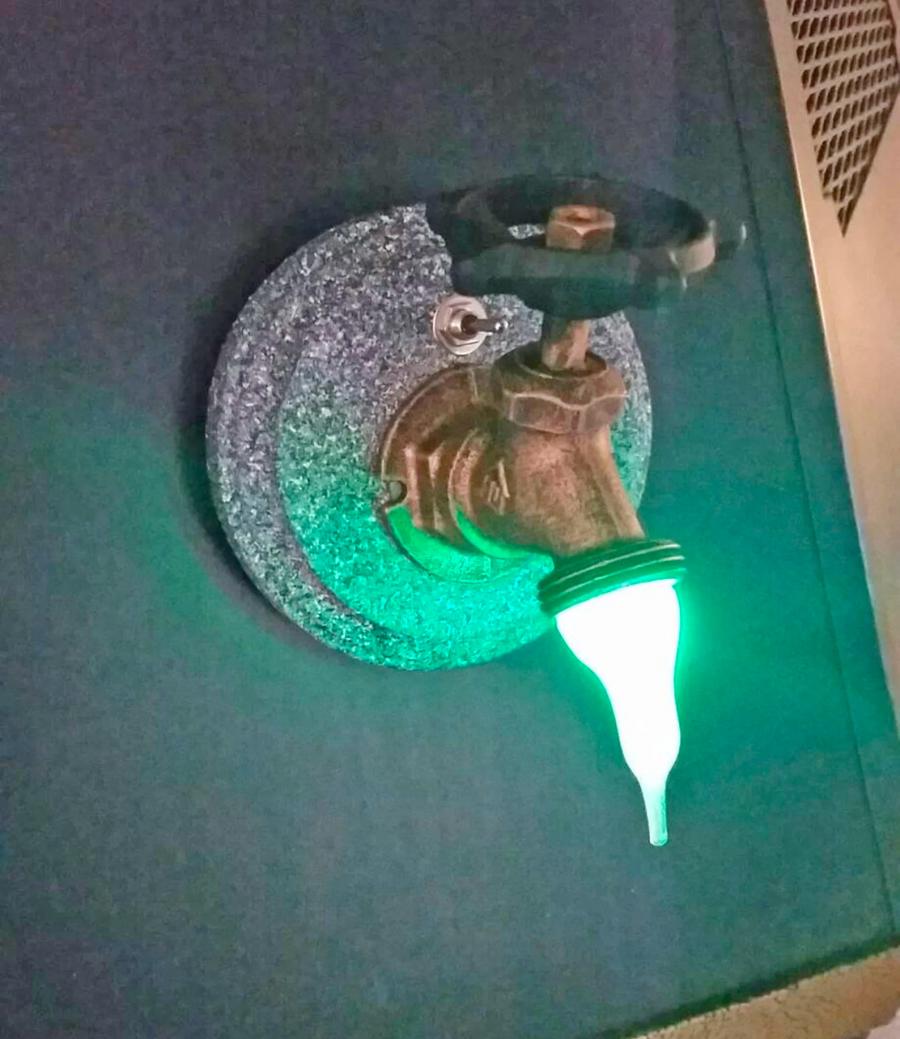 Credit: ResinStore
The unique night light measures 5 inches wide x 5 inches long, which is just about the size of a standard compression faucet.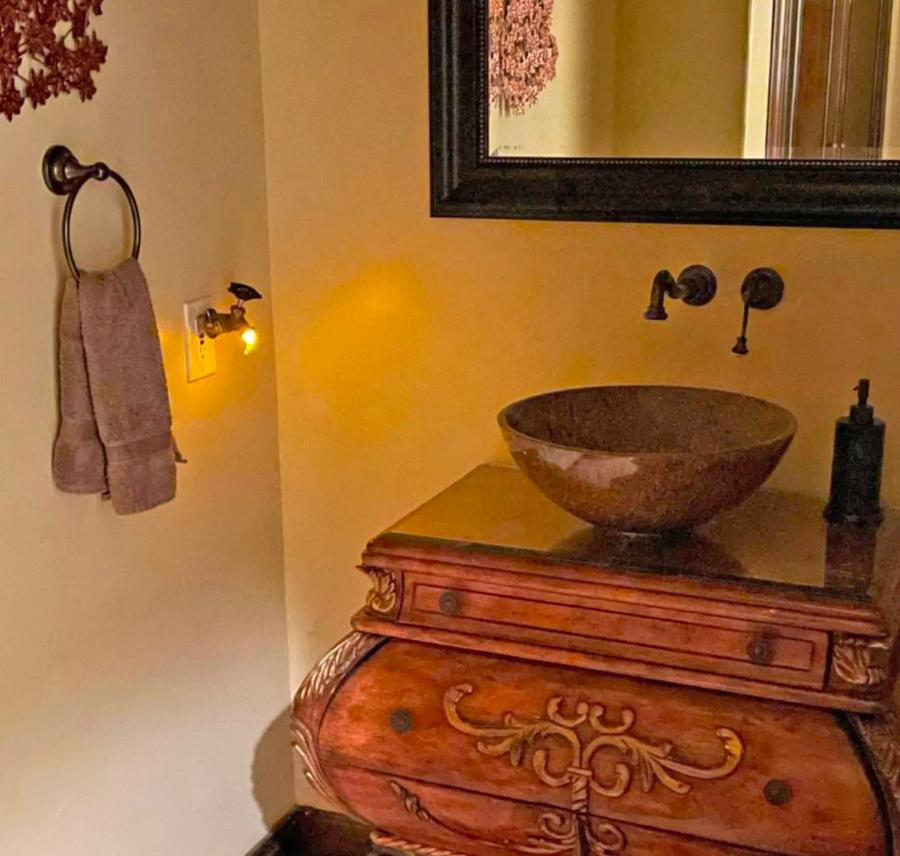 Credit: ResinStore
This wall plug-in faucet light isn't all for show. It's also a great way to dimly light your bathroom when you're in the mood for some moody lighting. On top of all that, it can serve as an energy saver during the day when you don't need as much light as you do during the night.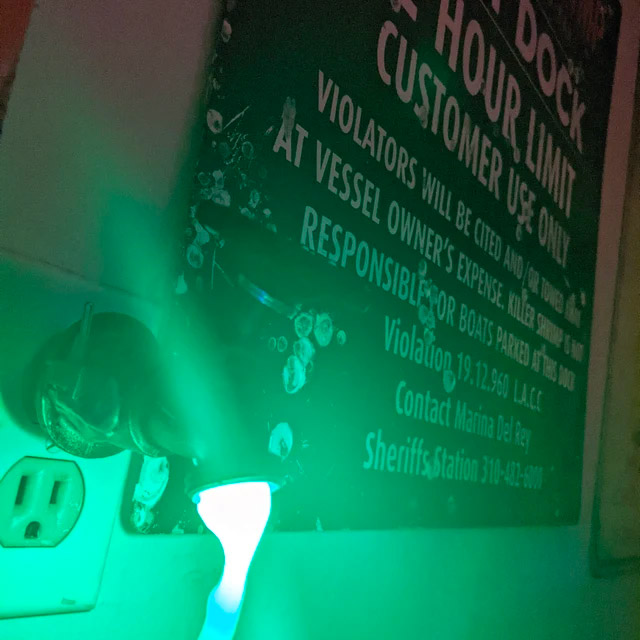 Credit: ResinStore
All you need to do is plug it in and let it illuminate your surroundings sufficiently.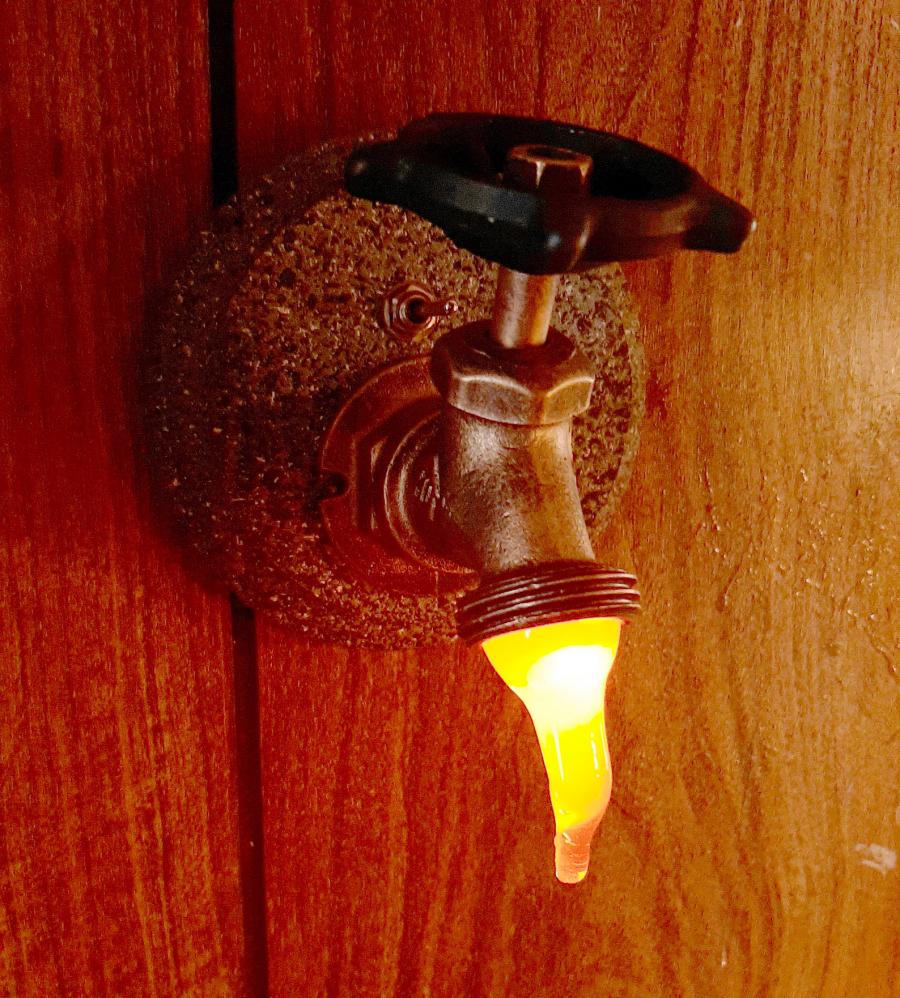 Credit: ResinStore
Another version of the dripping faucet night light that uses a battery and doesn't require an outlet to power it!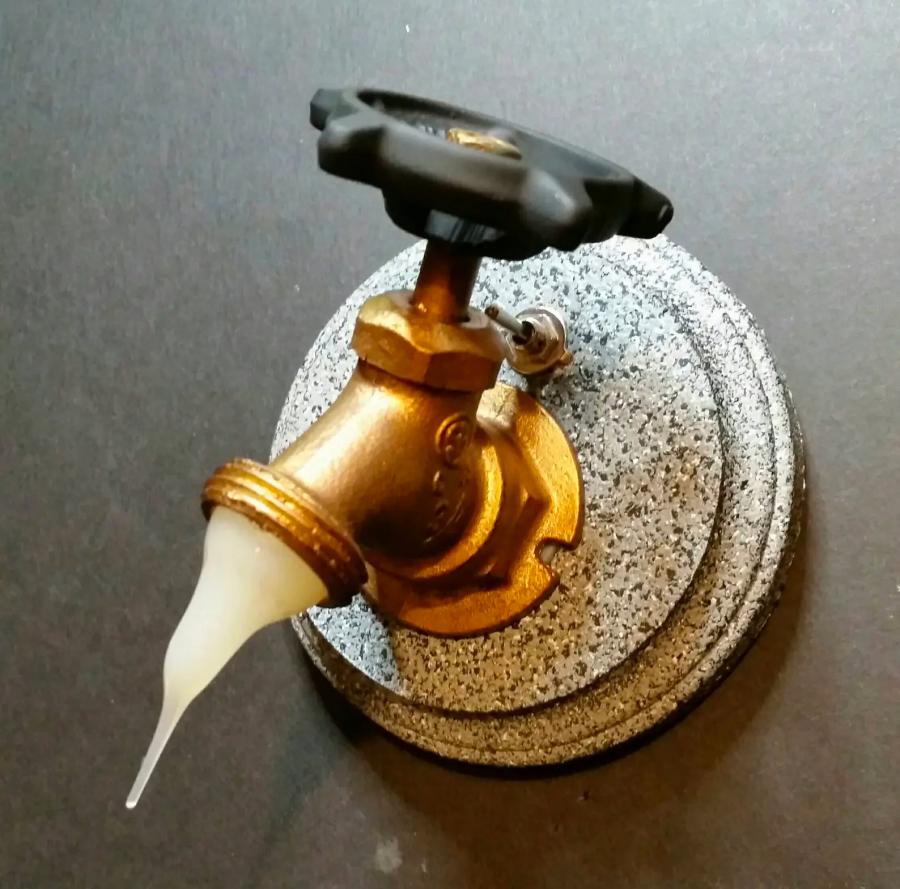 Credit: ResinStore
The alternate battery operated version of the novelty night light faucet is powered by a button cell battery and also comes in 5 different color options to choose from!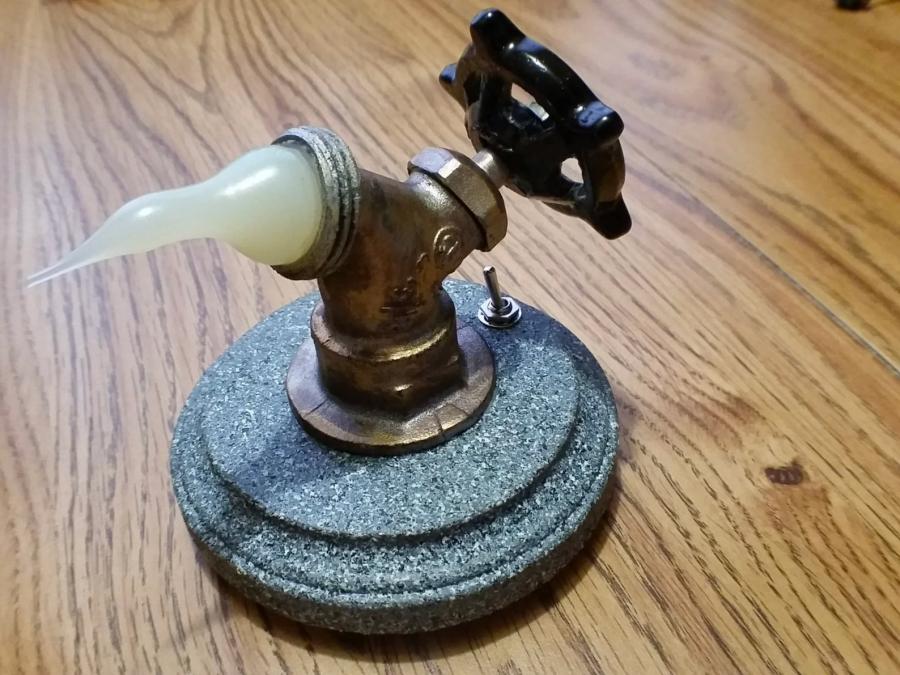 It also has a on off switch right above the faucet that you can use to easily switch it on or off.
What's more, the light that this wall plug-in faucet uses is a light-emitting diode (LED). This type of light is more efficient than other types of light like incandescent and fluorescent by up to 70 percent. Moreover, they can also last for up to 10 years before needing replacement.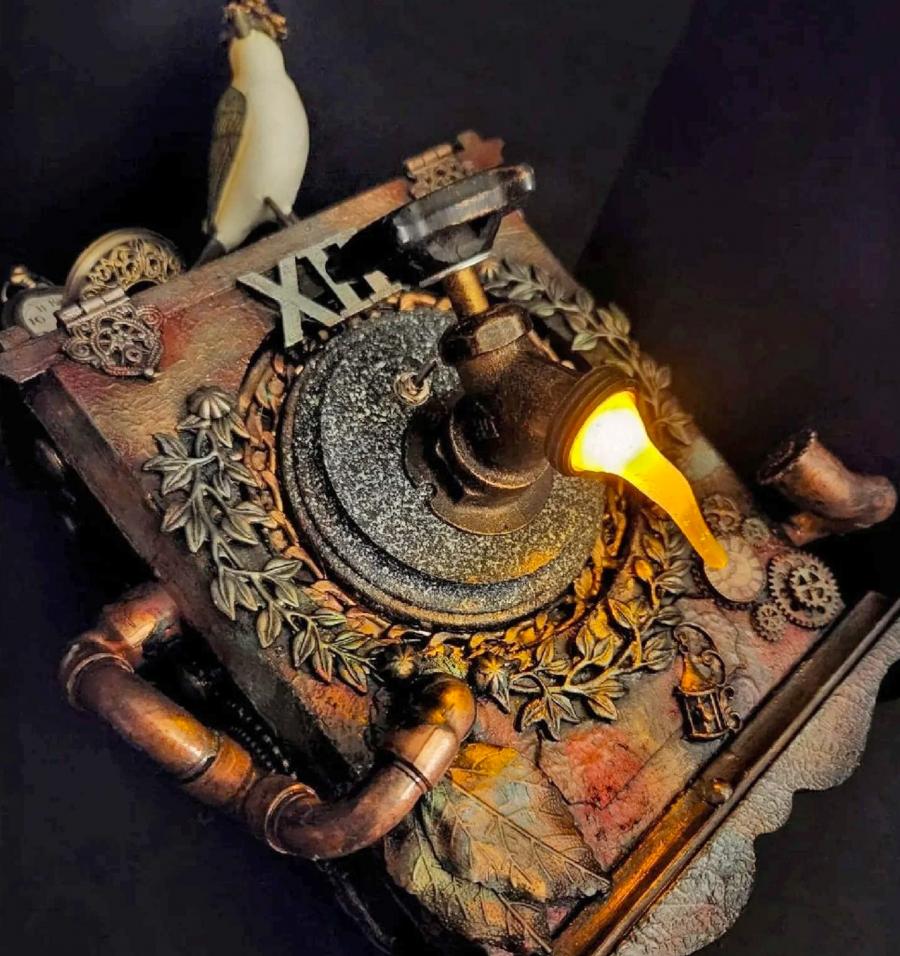 Credit: ResinStore
The Novelty LED wall plug-in faucet comes in four different colors, namely Atomic Green, Starlight Blue, Lava Red and Bright White. Aside from being a great decorative item and a dim lighting fixture, this item can also be incorporated into 3D art pieces.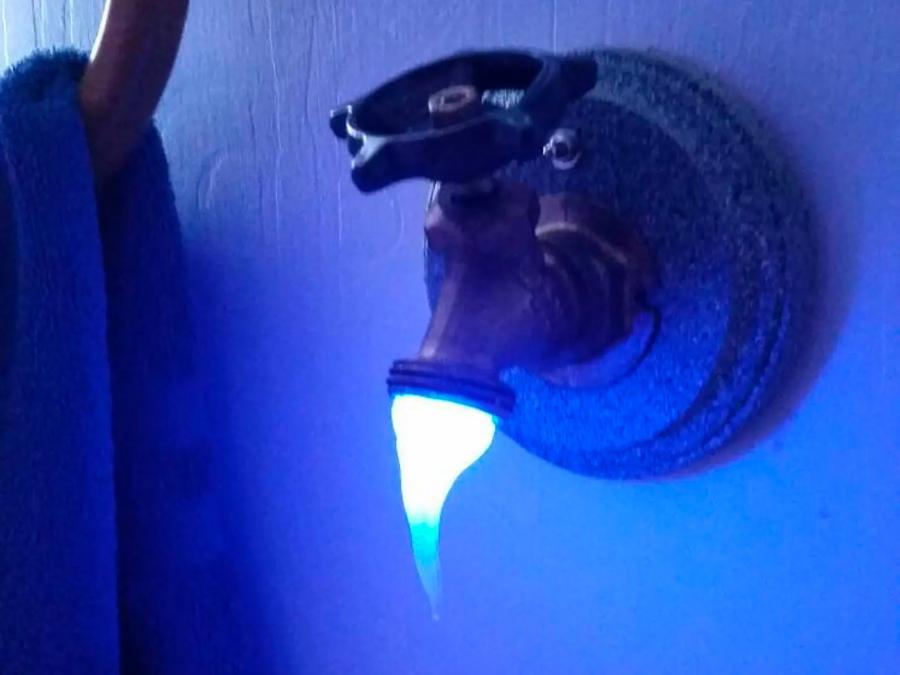 Credit: ResinStore
Not to mention, the fun faucet light can also be a great unique gift for your friends or family who are lovers of the steampunk genre, chic decor or are simply easily intrigued by unique items.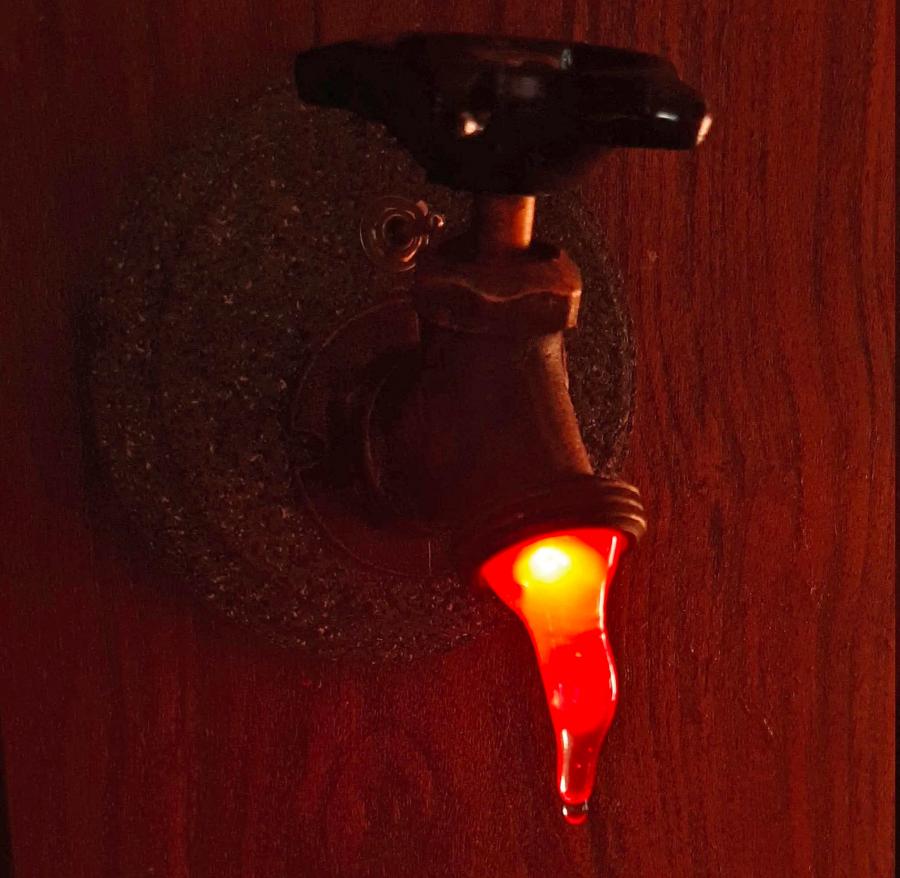 Credit: ResinStore
You can snag the dripping faucet night light from theirEtsy shop for around $23 bucks for the outlet version, or $17 bucks for the battery version.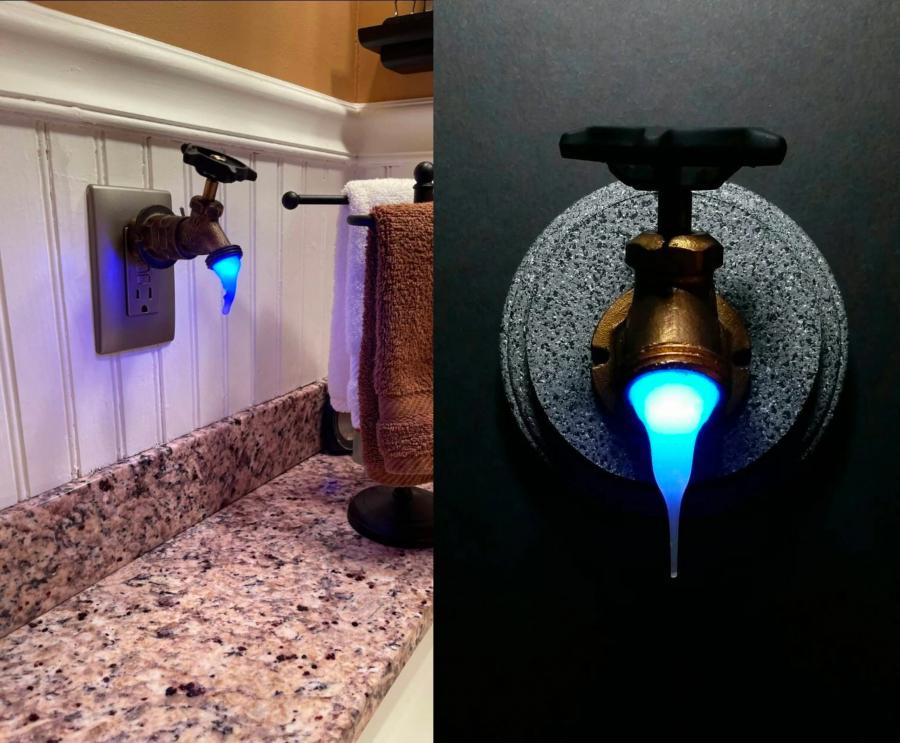 Credit: ResinStore
If you'd rather go the DIY route, a user on Instructables has posted a way to build your own faucet shape night light that looks like it's dripping green ooze!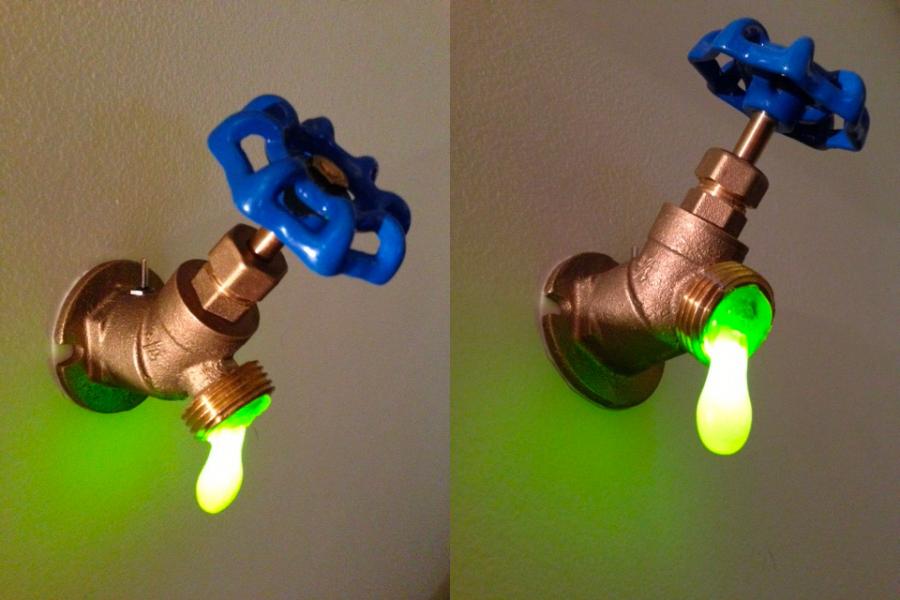 Credit: Instructables/boston09
He posted the full set of instructions for free on the his Instructables posting, along with everything you'll need to get started! It's powered by a battery, and uses just a standard faucet that you can get on Amazon.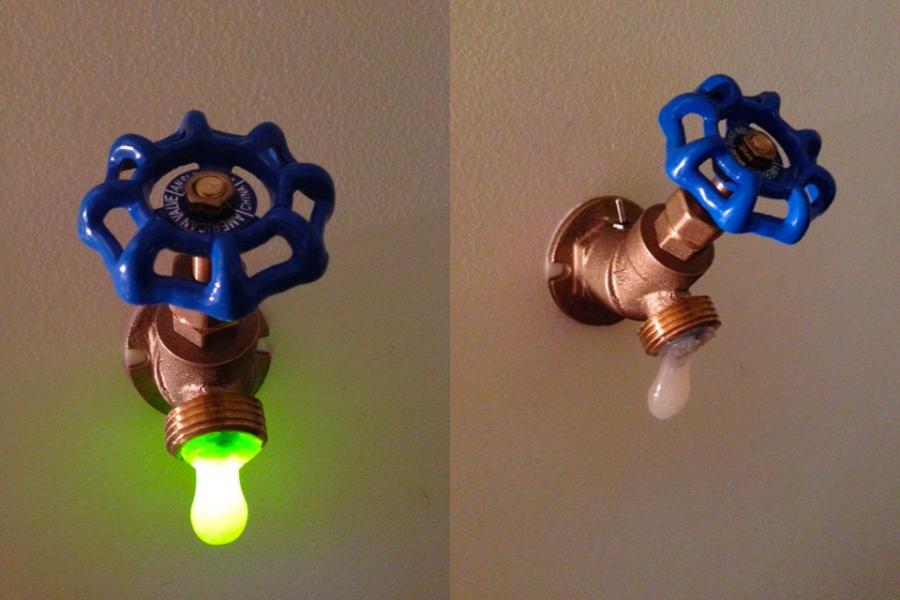 Credit: Instructables/boston09