This Drinking Decision Coin Will Choose Your Next Drink For You
By Ryan on 07/06/2016 9:45 AM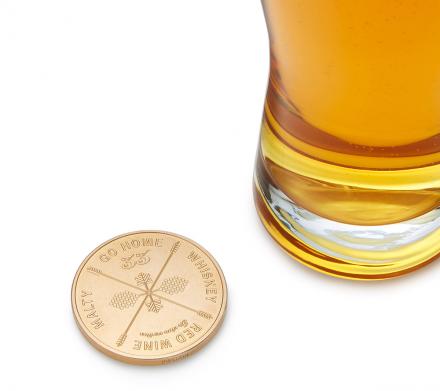 Having some trouble deciding on your next drink at the bar? This drinking decision coin will help you decide. Simply take the coin out of your pocket, give it a flip onto the table or bar in front of you, and whatever drink is pointing at you will be your next drink. In total there are 8 choices that the coin can make for you, with heads and tails having 4 options each.
On the heads side of the coin there are options for a hoppy beer, a white wine, a scotch, or to just have the same drink you had before, whereas the tails side of the coin has the options of a malty beer, a red wine, a whiskey, or just to go home.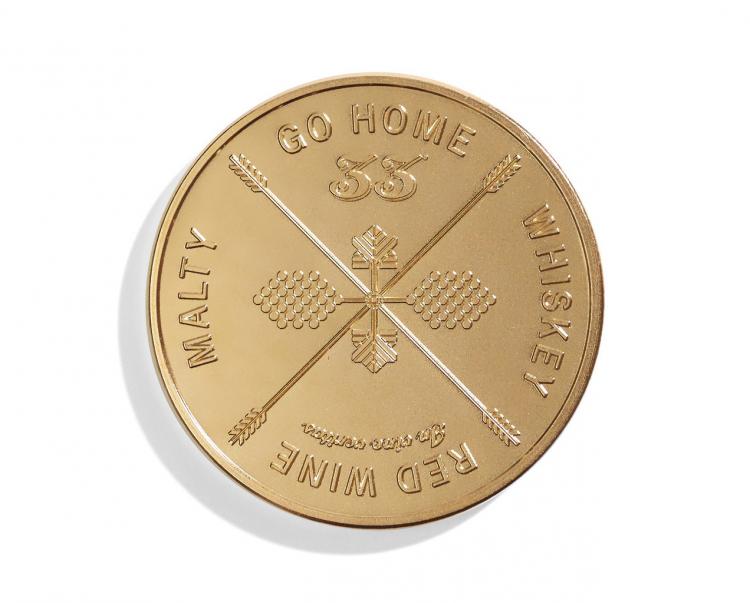 Designed and created by Dave Selden, a graphic designer based out of Portland Oregon, the drinking decision coin will develop natural "pocket patina" over time as it gets exposed to air and oils as it gets used. Which you can refresh the coins shine by simply rubbing it with ketchup.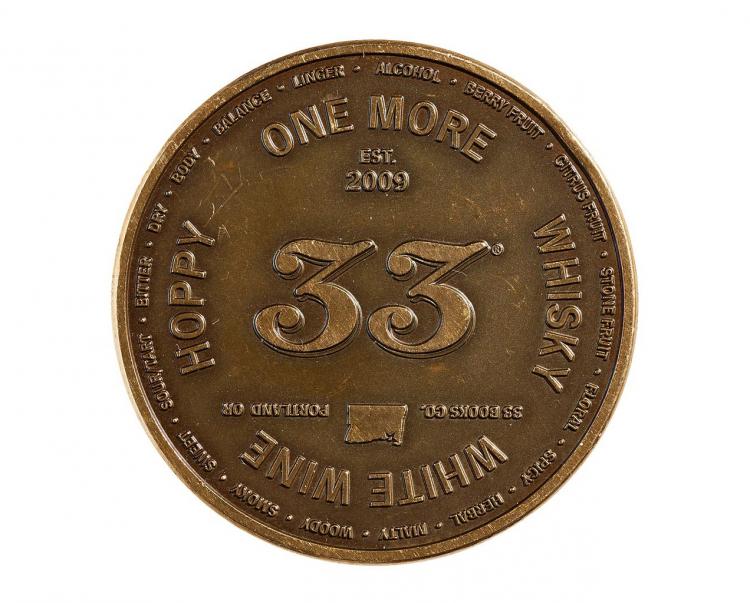 The drinking decision coin is made from brass and polycarbonate, and measures 0.15 inches thick x 1.87 inches in diameter.