These Wall-Mounted Cabinets Turn Your TV Into a Giant Nintendo Switch
By Ryan on 02/07/2020 9:26 AM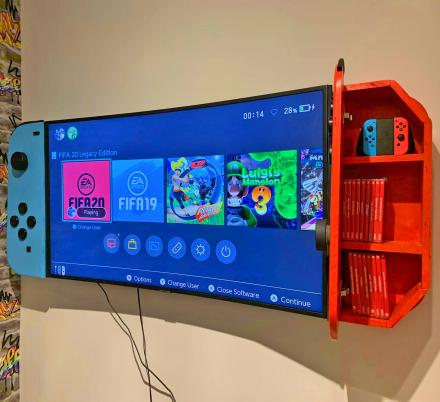 There are those that love the Nintendo Switch, and there are those that have really never played it. You can count me in the latte group, but that's not to say I don't love the design of these Nintendo Switch TV cabinets! They're wall-mounted cabinets that go on the sides of your existing TV and turn it into a giant Nintendo Switch. You can open up the doors of the cabinets to reveal storage shelves where you can store your Switch, games, controllers, remotes, Blue-rays, and more.
A perfect gift idea for a kid who loves to play Nintendo Switch more than anything. What could they love more than having a giant Switch that's mounted right to their wall. The only thing he'd have to complain about his that the buttons on the cabinets don't actually do anything!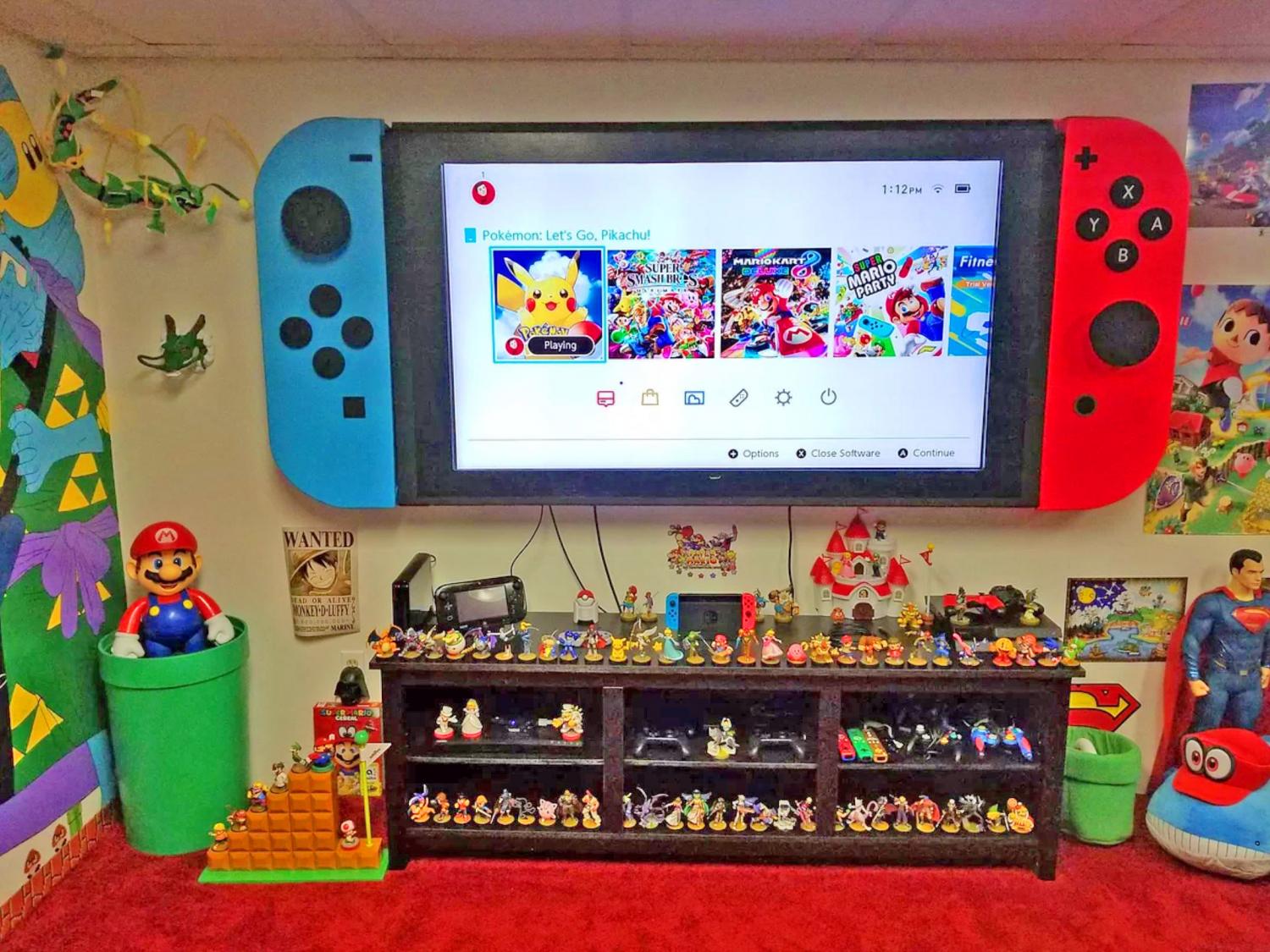 Image credit: nerdvana
Made and sold by Etsy store MorsbaneGoods, the giant wall-mounted Nintendo Switch cabinets work for television sizes ranging from 30 inches all the way up to 60 inches. Though you're going to be paying more and more as the size of your television gets larger. If you have a TV that's larger than 60 inches that you'd like to use with the Switch cabinets, you can message the seller for a custom quote/order.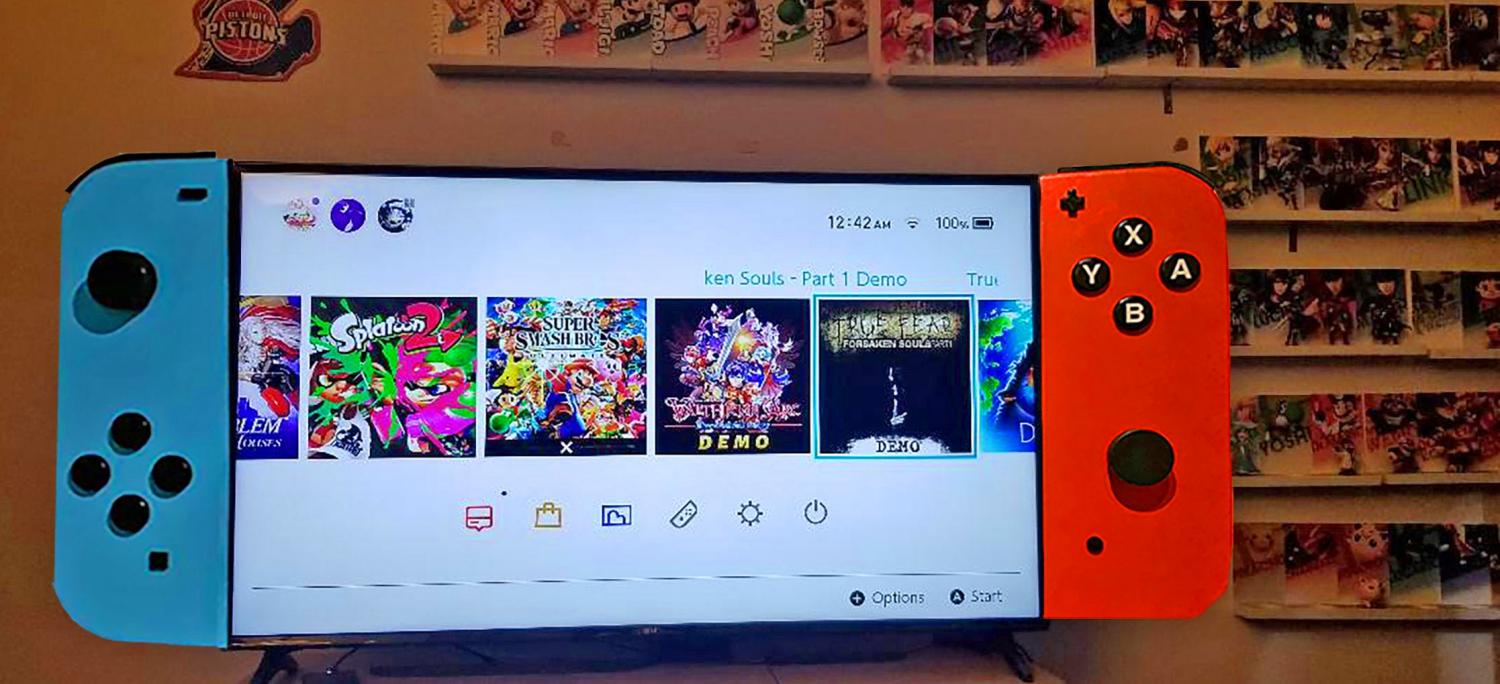 If you can't fathom paying that much for some cabinets to wrap around your television, you're not alone! YouTuber Chris Salomone created his own Nintendo Switch TV cabinets and he made a video showing just how to do it. So if you're more of DIYer than a buyer, you can go that route instead. You can check out his video below.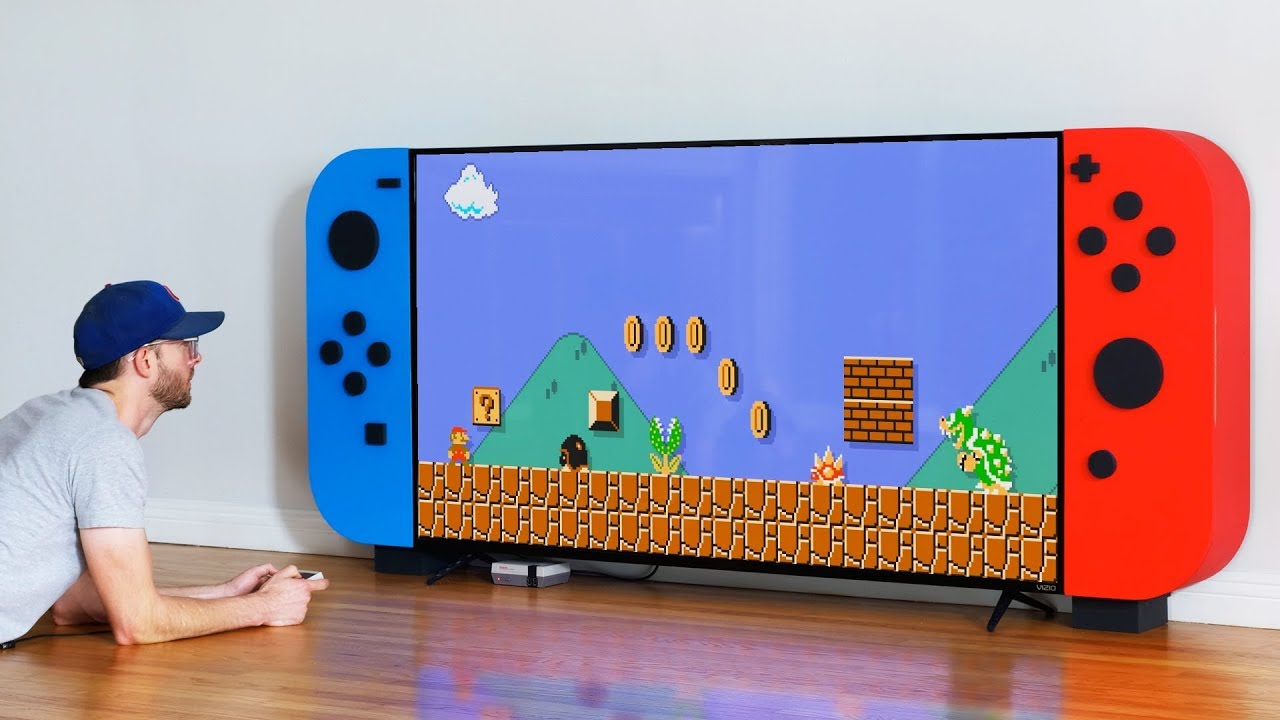 Image credit: Chris Salomone
The cabinets come in two parts, a blue one that goes on the left side of your television, and a red one that comes on the right side. You connect them to your existing television that's already mounted onto the wall. Once installed it turns your TV into a larger than life Nintendo Switch that looks just like the handheld gaming device.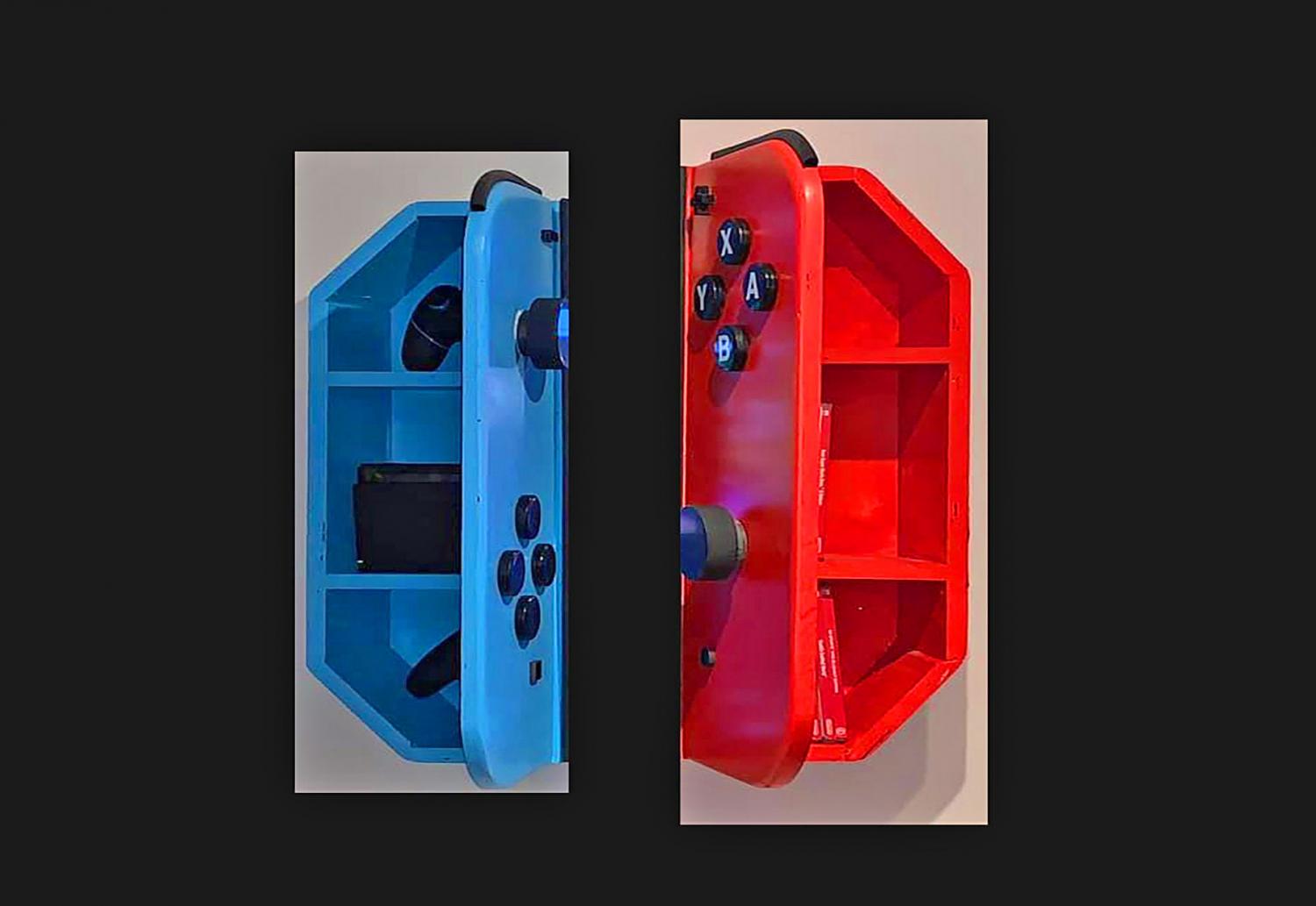 Each cabinet has hinges on it that swing open to reveal 3 storage shelves that make a perfect spot to store video games, Switch Deck, controllers, spare joycons, amiibo , books, Blue-rays, tv remotes, and much more. The switch cabinets come fully finished and ready to install, and even come with all of the mounting hardware so you can instantly install them around your television.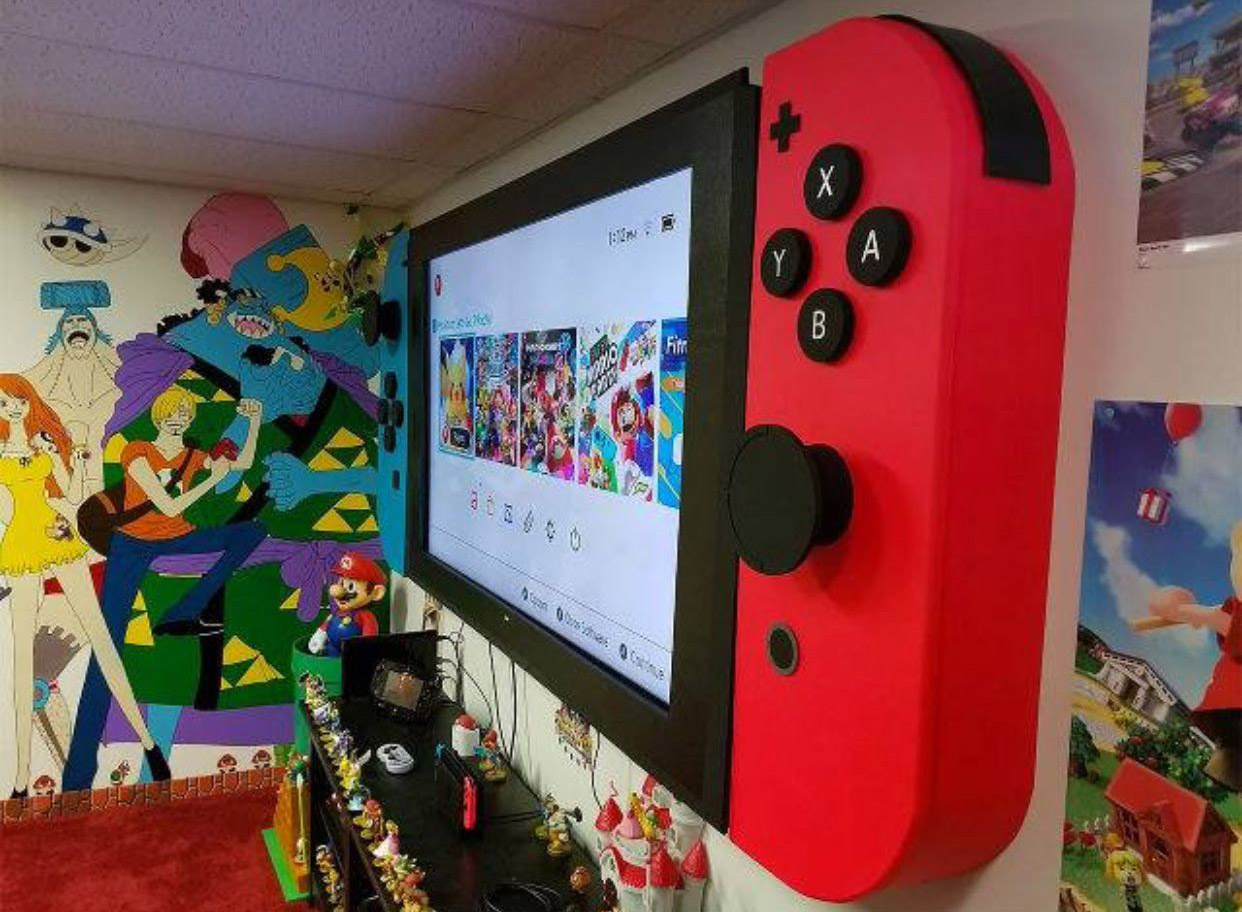 Image credit: nerdvana
If you or your child is a huge fan of the Nintendo Switch, and you have a television that's mounted to the wall with available room on both sides of it, you may want to consider these Nintendo Switch TV cabinets as a birthday gift for them, or for yourself!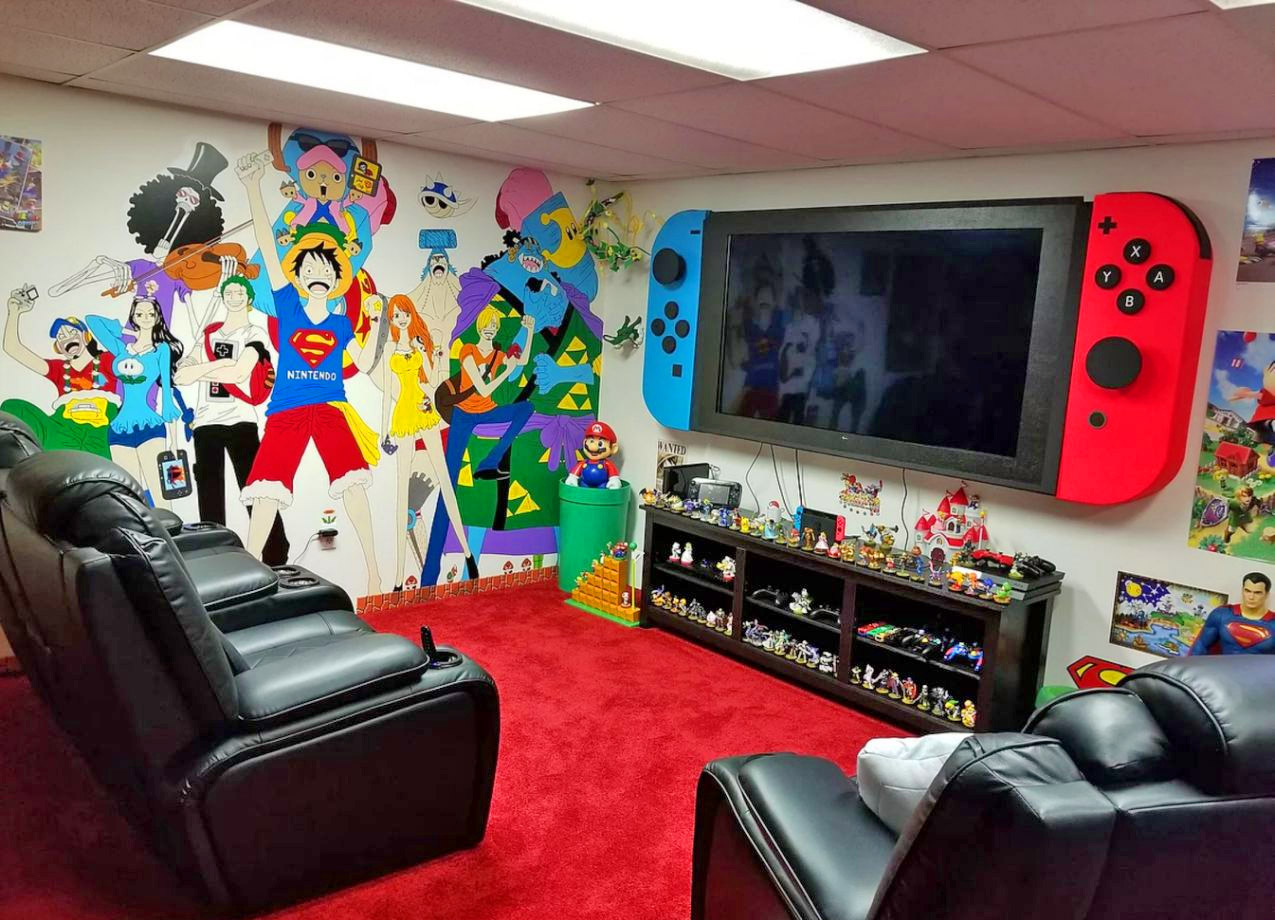 Image credit: nerdvana