This Dracula Pencil Sharpener Is The Perfect Collectible For Vampire Geeks
By Ryan on 11/09/2022 4:15 PM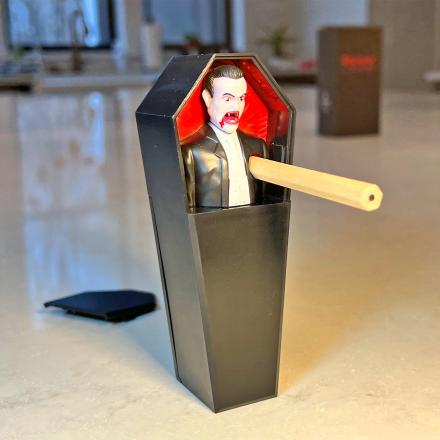 Check this Dracula Pencil Sharpener out! It's one of Loot Crate's exclusive collectibles, a rare item for geek collectors. It features MIB Universal Monsters' very own Count Dracula. This collection originally came out in October 2019 as a Halloween special, but you can still purchase it today and add it to your Halloween collection.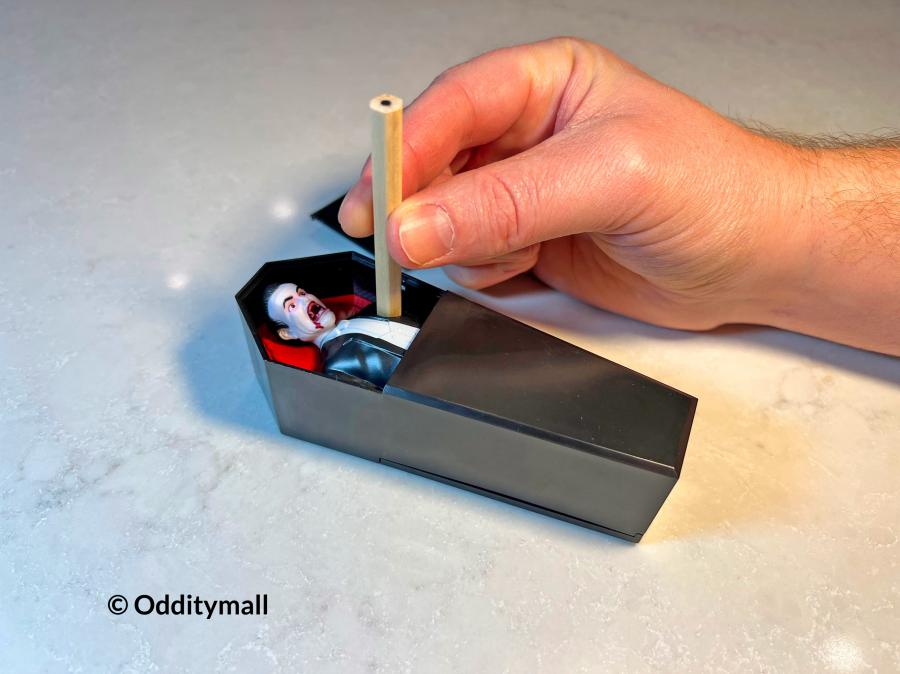 In the coffin made of plastic material, you'll see Count Dracula suffering a stake stab to his heart. But, of course, it's not an actual stake, but the graphite pencil that comes with the collectible or, in this case, any pencil you'd like to sharpen.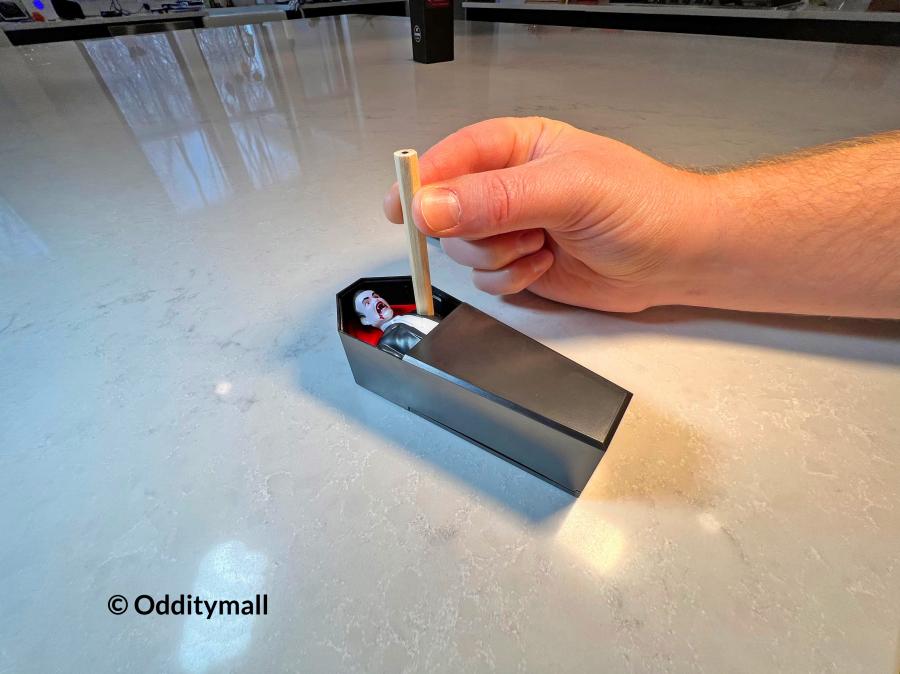 This Dracula sharpener is not only a pencil sharpener with a unique and creative design, but it can also make a perfect decoration piece for your desk.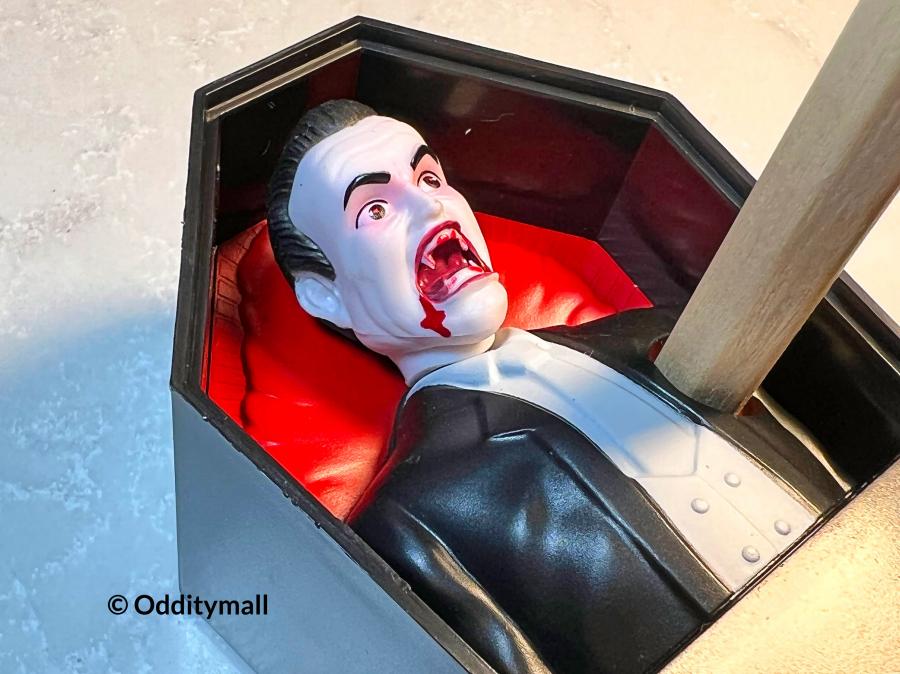 You can use it to sharpen your pencils without making a mess. The pencil shavings will go directly into the bottom compartment to be thrown away when it fills up.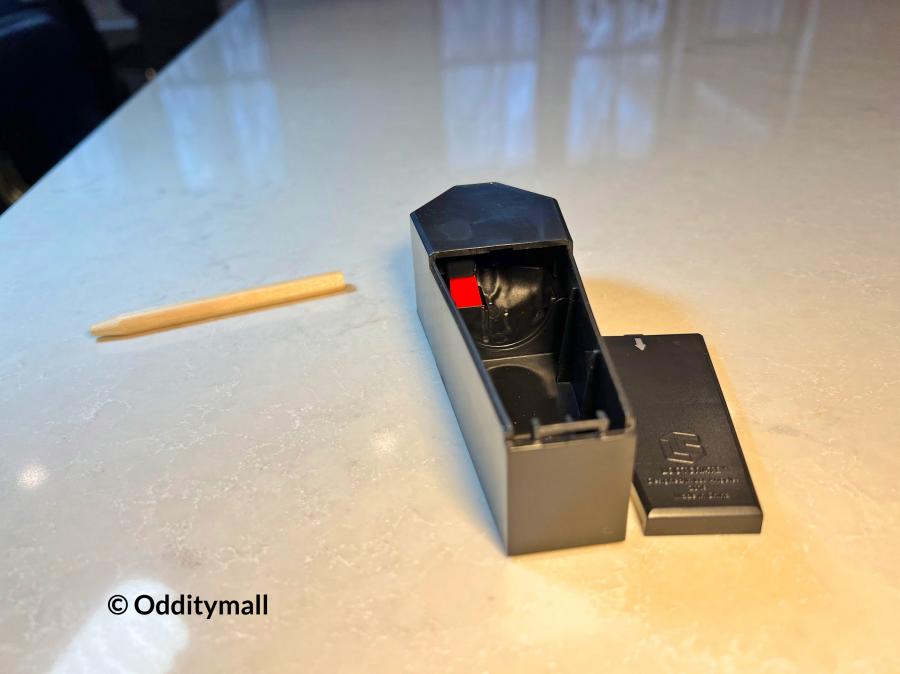 The item comes with a hidden unsharpened graphite pencil in the bottom compartment of the coffin. You can access the pencil as well as ythe used pencil shavings by opening the cover simply by sliding it down.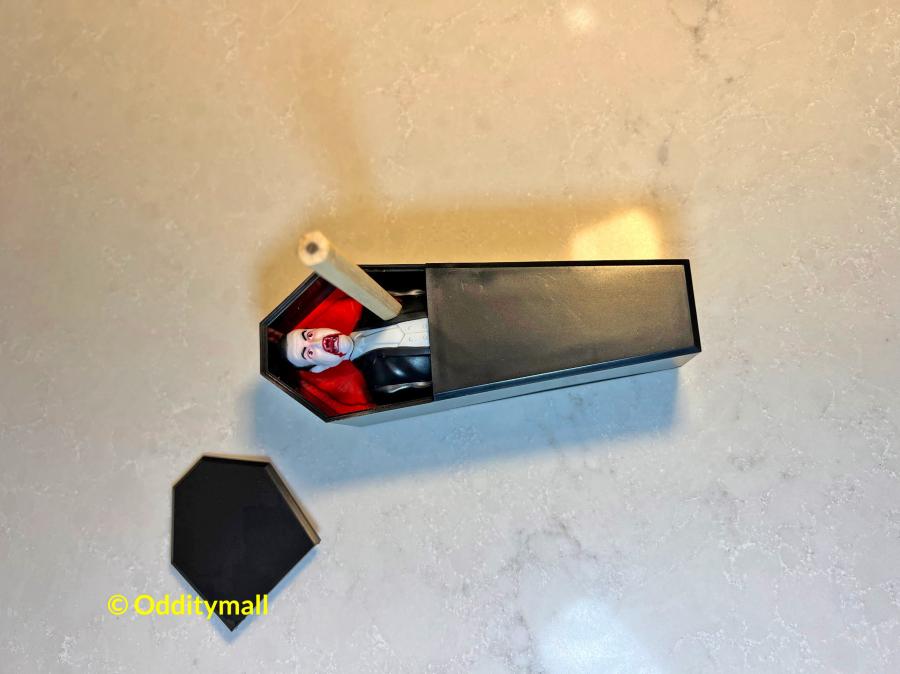 The front of the coffin has another door that you can open and close to hide Dracula from the sunlight during the day! It also makes an awesome reveal when you open the front of the coffin to revel Dracula with a bloody mouth.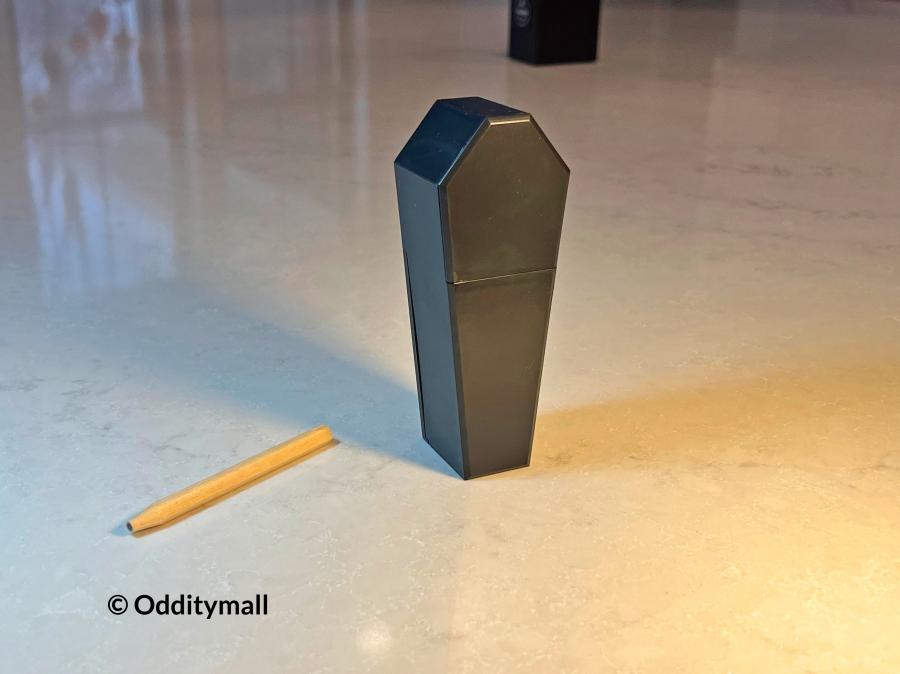 And yes, the pencil isn't just a prop. It's an actual graphite pencil that you can use to draw or write. It comes unsharpened, so just stick the pencil into Draculas heart and give it a twist to sharpen the pencil.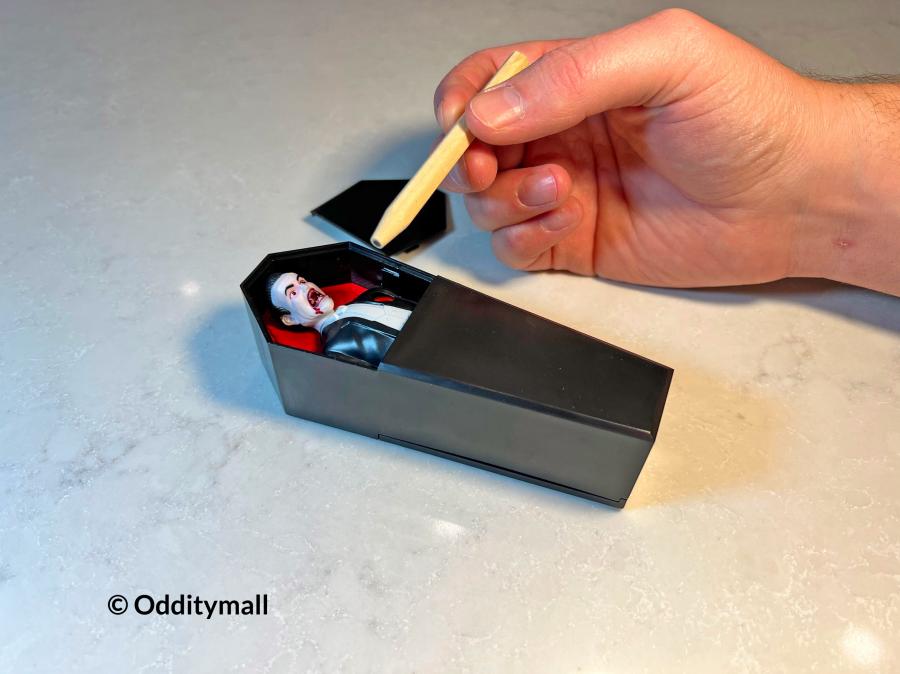 Of course some may choose to keep the pencil that comes with the Dracula pencil sharpener unsharpened for the sake of preserving the original condition of this rare collectible item.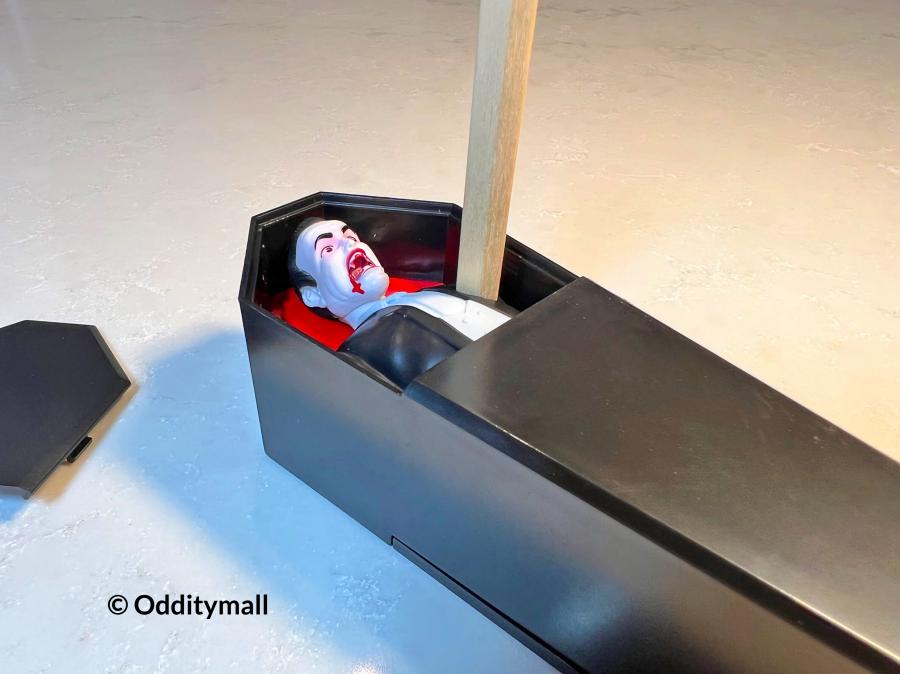 The attention to detail put into making this collectible item is superb. Opening the coffin, you'll see the gruesome scene of Dracula suffering a stab wound to the chest.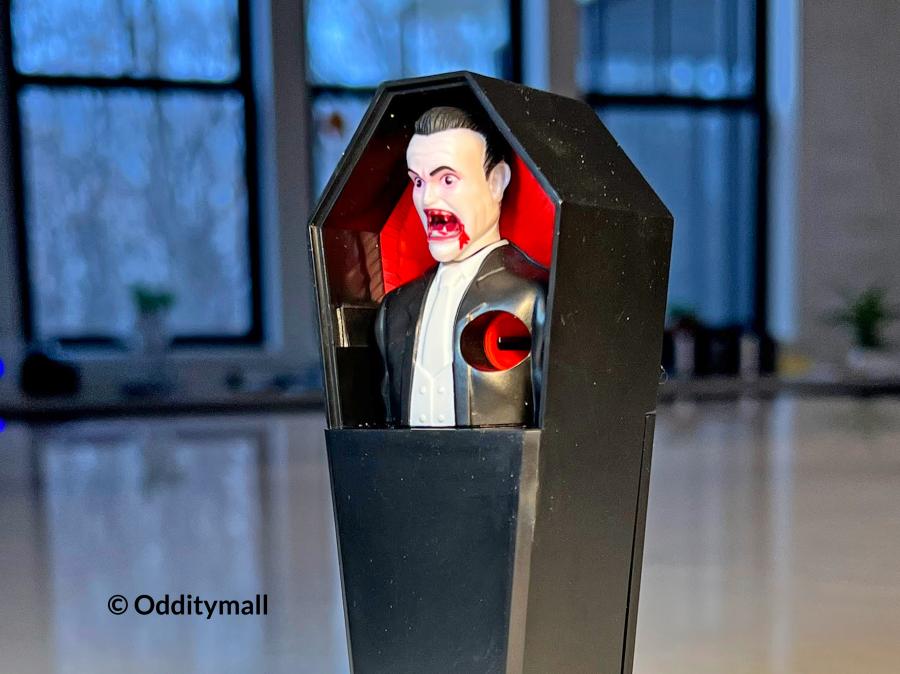 Blood oozes out of his mouth as you visibly hear him shout in agony while he endures the pain of getting stabbed with a stake or a pencil through the heart. You can even see his blood-red flesh through the hole. Even the cushion of his coffin and the creases on his tux are detailed.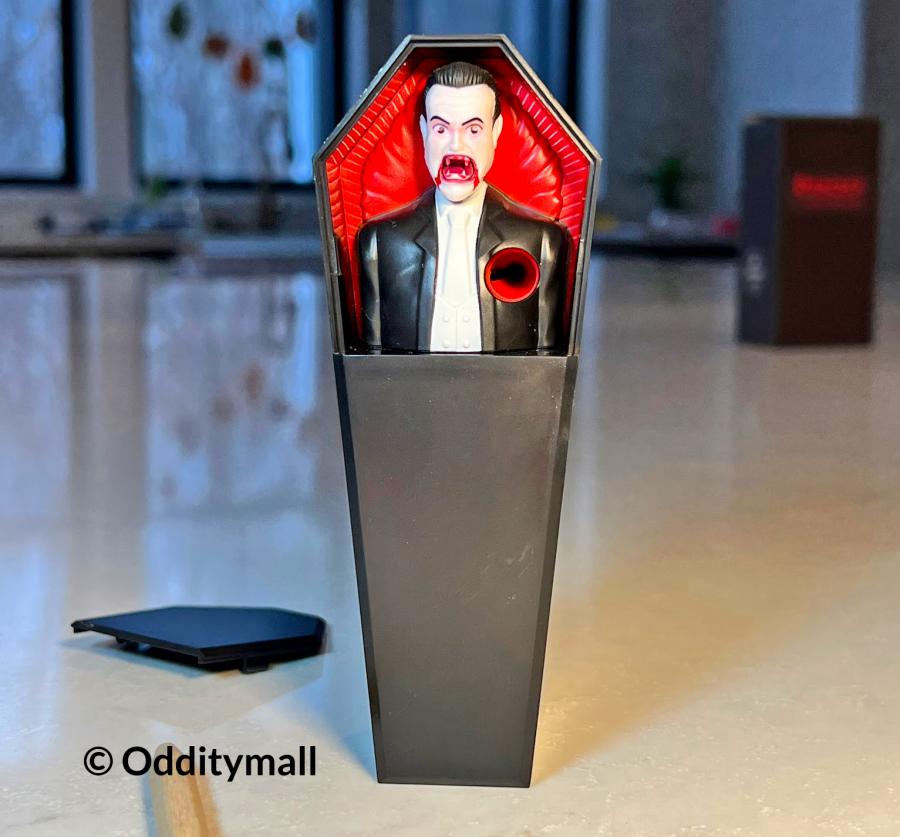 Closing the coffin up, you're given a clean, sleek look. Your unsuspecting friends would surely be surprised to see a beat-up Dracula hiding inside it, let alone a fully functional sharpener. You can display it horizontally and vertically. It will fit a collection cabinet display perfectly with its small vertical footprint.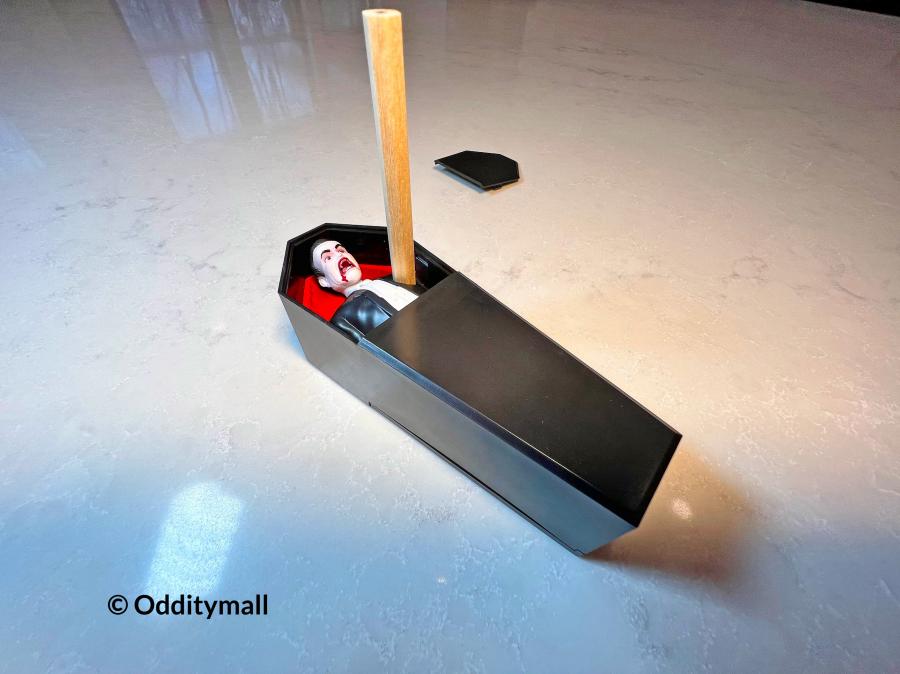 On top of all that, it comes in a neat-looking box with a "Dracula Pencil Sharpener" logo in the color red. The box itself already looks good in a display cabinet Inside, and you'd find the coffin in a plastic capsule to keep it from bouncing around the box while in transit.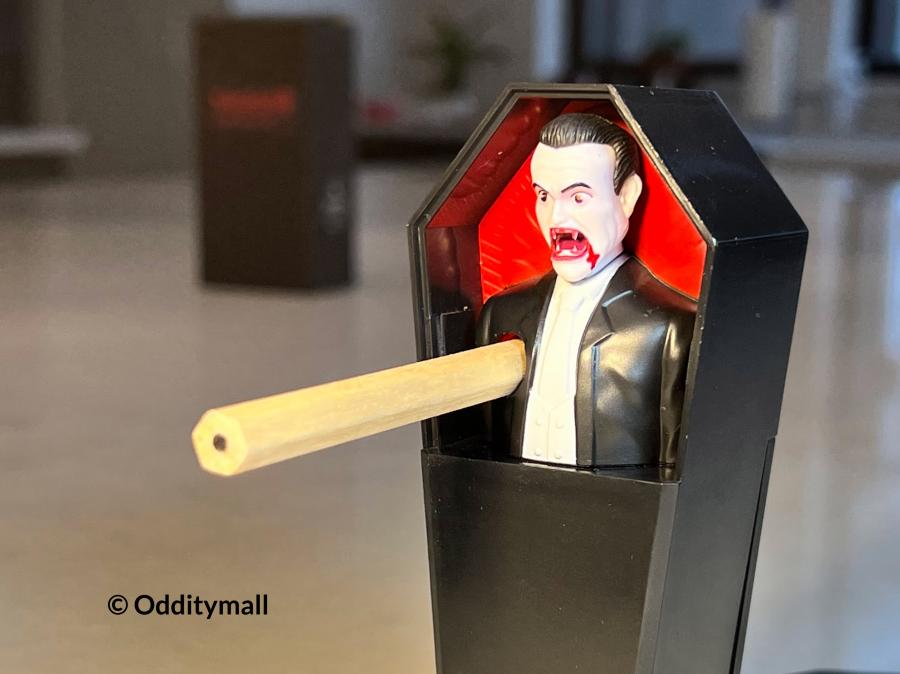 This collectible item is a great purchase for this upcoming Halloween. You can put it on display together with your Halloween decorations, or you can give it as a Halloween gift to a friend who likes scary stuff. It's definitely worth the money if you're a collector or in need of a fancy sharpener. The product is made with quality and with diehard horror fans in mind.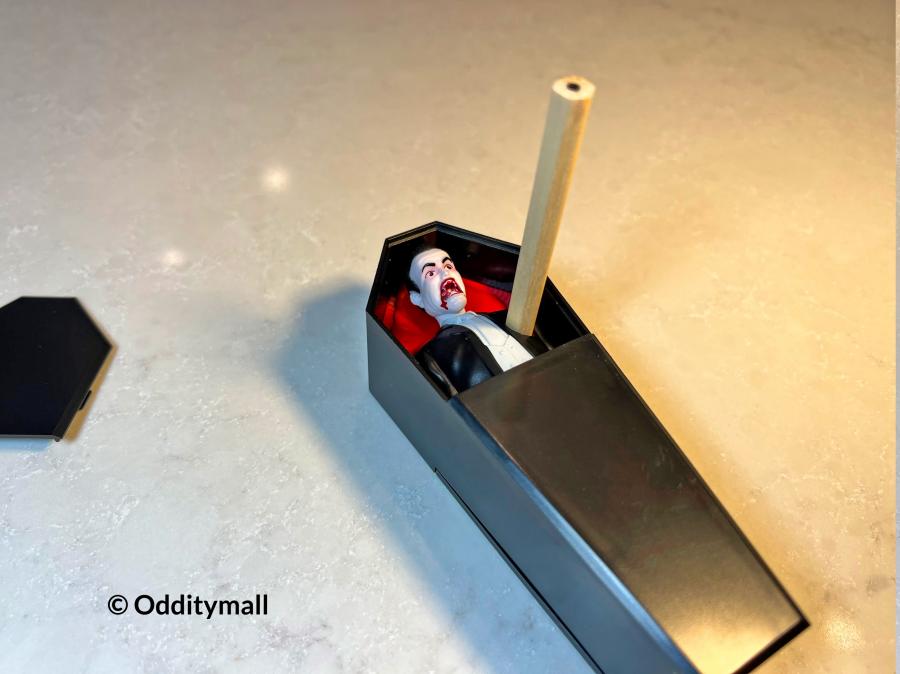 Although the Dracula pencil sharpener is no longer available from Loot Crate anymore, they do pop up on Ebay and Poshmark quite often from people selling the one's they received in their Halloween crate. Though keep in mind, you'll no doubt pay a bit extra for this item as it has become a collectible item.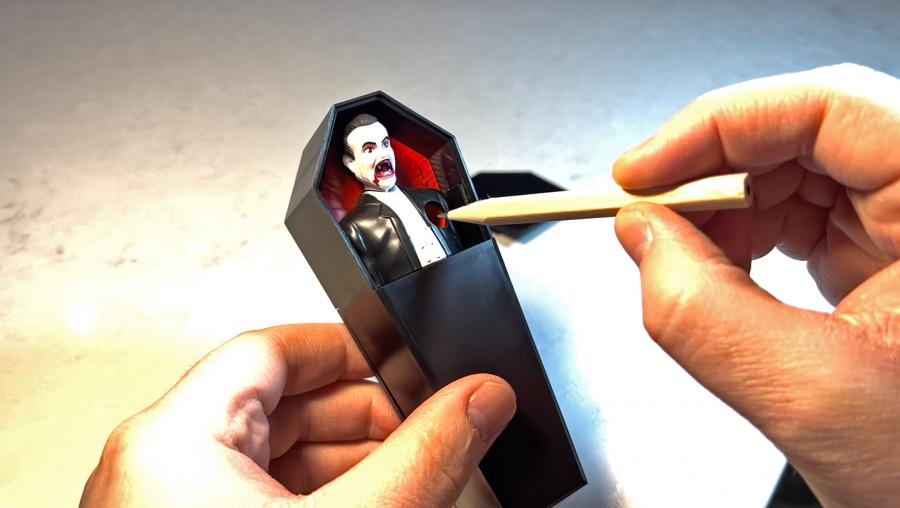 Check out the Dracula Pencil Sharpener in action via the video below!
Subscribe To Our YouTube Channel