The Double Cooler Keeps Drinks From Getting Watered Down
By Ryan on 06/21/2018 2:37 PM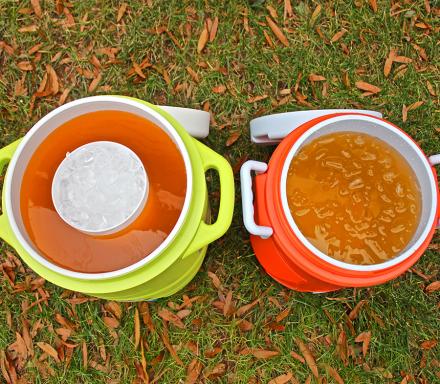 This beverage cooler has two containers so that you can have the beverage you're going to drink on the outside and a layer of ice on the inside so that you're beverage stays cold without being watered down by the ice melting. Granted, this means you'll get less room in the cooler for your beverage, but if you factor in the amount of room that the ice would have normally taken up if mixed in with the liquid, it would most likely come out around even. But in my opinion, the best part is that the beverage cooler has two nozzles on it, one of which dispenses the main container where your Gatorade or juice will be located, and the other nozzle will dispense the melted ice to give you a cup of water.
With two separate containers and two separate nozzles, this means that you could also put two separate types of beverage into the container with ice in each section to give people options when they go to get a drink. Just make sure you put a sign up telling people which is the Jesus Juice, and which one is the regular juice for the children.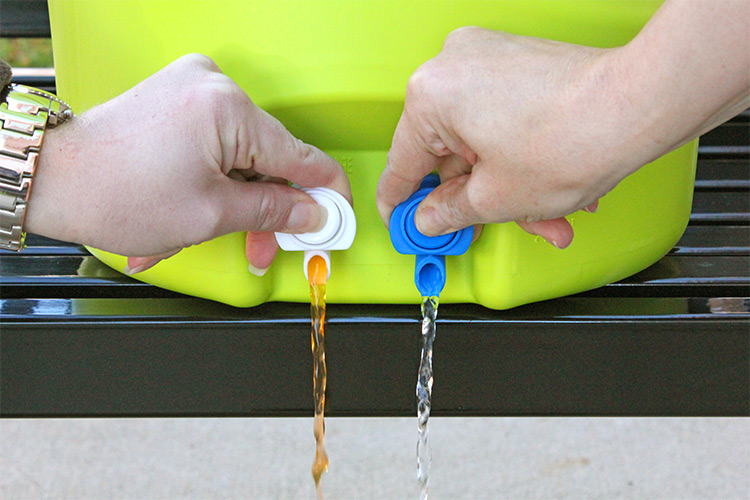 All together the double cooler has a 7 gallon capacity, with 5 gallons on the outside chamber, and 2 gallons on the inside chamber. When the cooler lid is closed, it completely seals off the two chambers from contacting one another so you won't need to worry about mixing the two chambers by sloshing it around when moving it.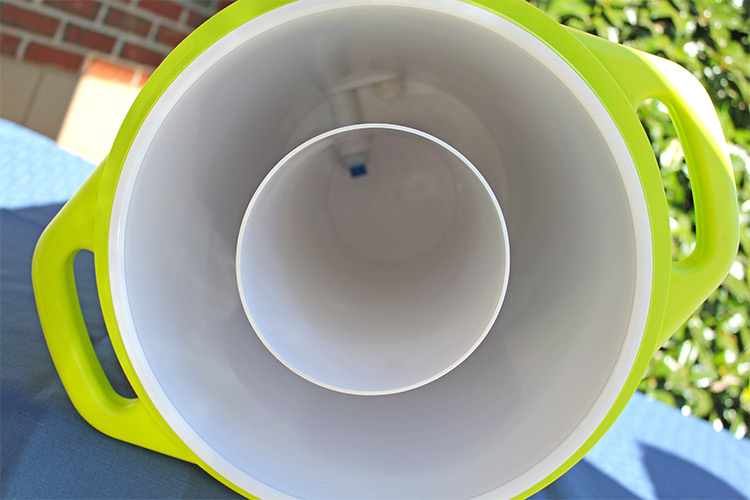 The top of the lid offers a way to drain the center container if you wish to fill it back up with fresh ice. Simply turn the nozzle on the lid to open, and set the beverage cooler on it's side and drain the melted ice. Once done draining, simply remove the lid, fill up the center container with fresh ice, fill up the outer container if needed, and reseal the lid.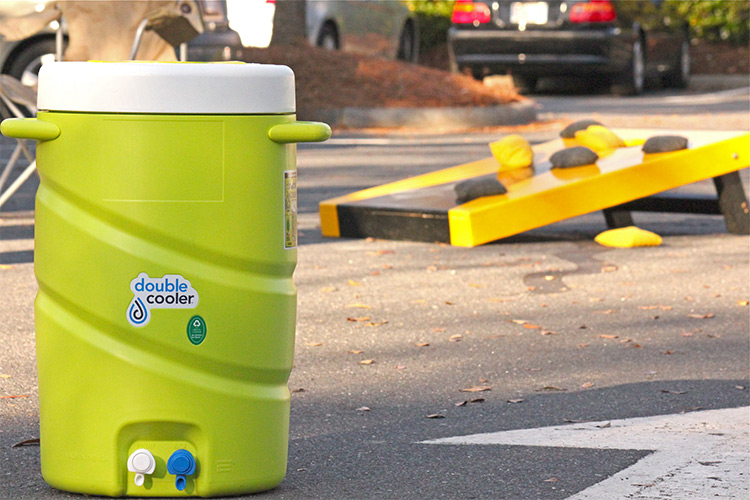 The double cooler will fit most truck brackets for easy transport, is made from bio-renewable materials along with heavy duty handles for easy and secure carrying, is bright green in color, weighs 10.4 lbs, and measures 21.5 inches tall x 13 inches in diameter.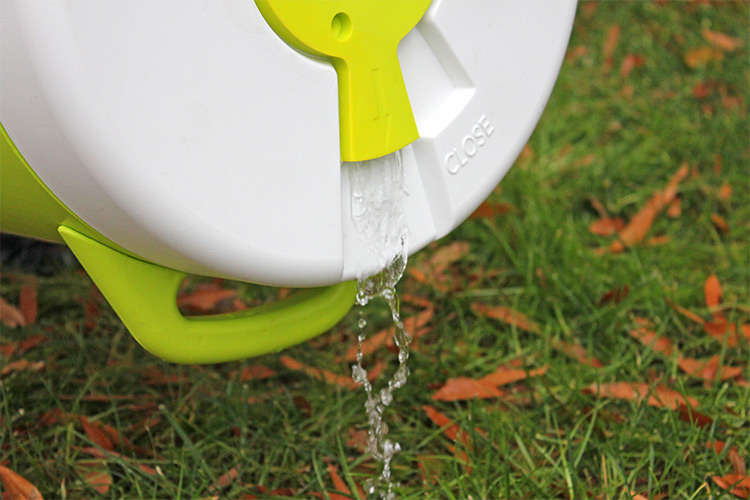 Get more information on their website, or check out the double cooler in action via the video below.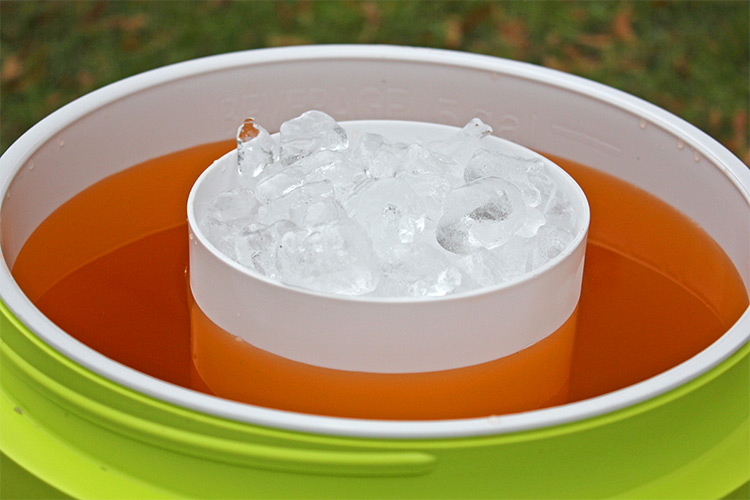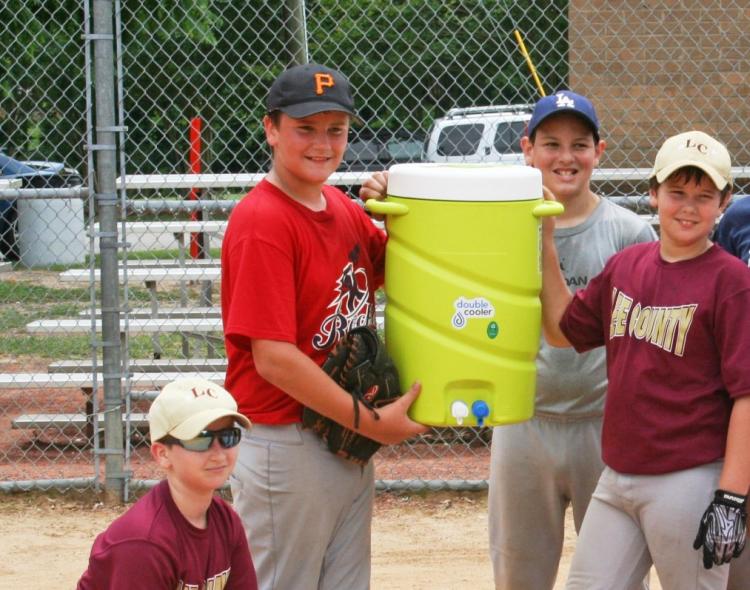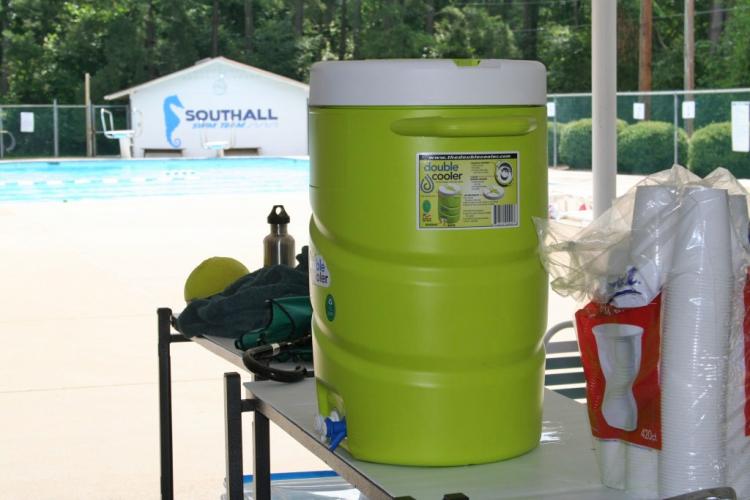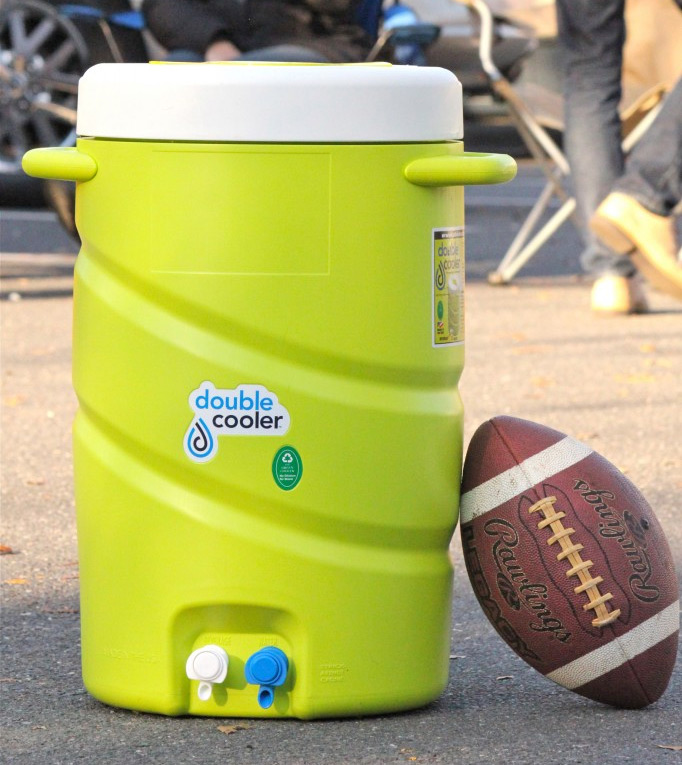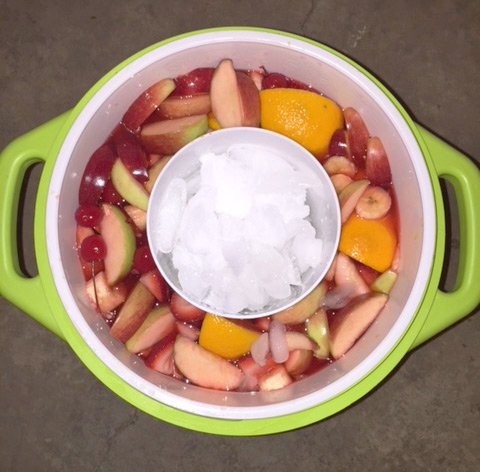 Subscribe To Our YouTube Channel