Double Beer Koozie Holds 2 Cans at a Time
By Ryan on 04/30/2018 9:17 AM (Updated: 07/31/2019 10:55 AM)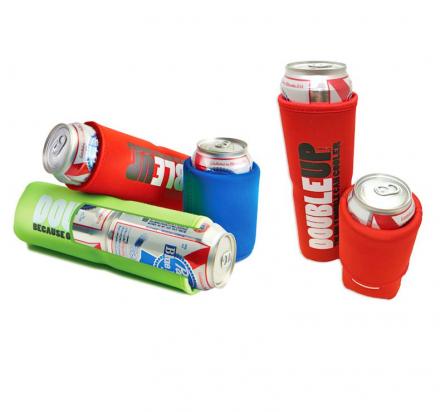 Often times when tailgating, camping, or at a backyard BBQ, it's easier to just take a few beers each time you visit the cooler to make less trips back and forth. But then you're left with your second beer being a little warm. This Double-Up beer can koozie can hold 2 beer cans at the same time, so you're second one will be just as cool as the first one!
To use it, just slide your first beer to the bottom of the koozie, and place your second beer on top of the first one. You'll be left with a mighty sword of a koozie that'll help you feel superior over your single beer wielding plebeian friends.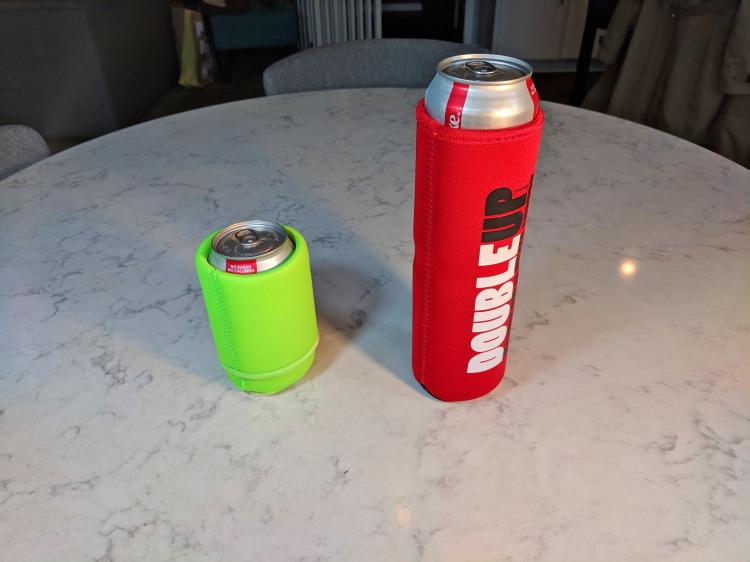 When you're done with your first beer, you can either just pull the second beer up to the top of the double beer koozie, or you can fold it down so that your single beer has two-layers of koozie goodness between it and the outside world. This will keep that second beer colder for even longer with the double insulation!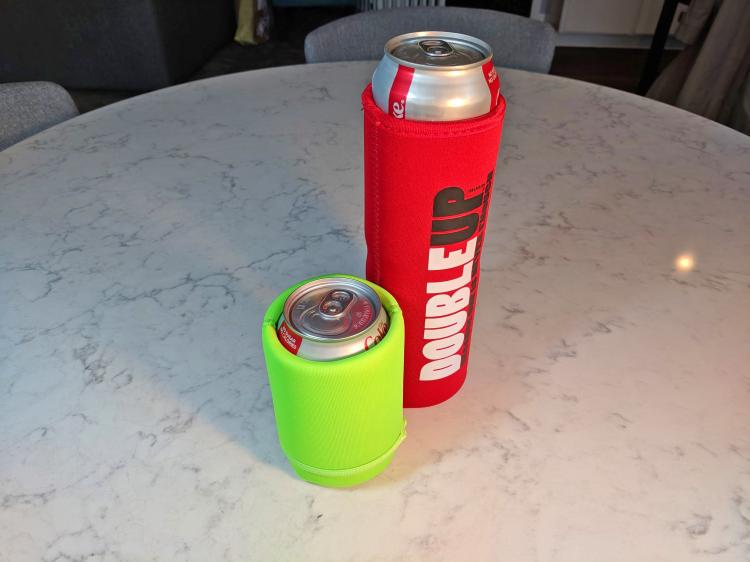 The double beer koozie works great with any 2 12 oz cans of beer, soda, water, etc. Or you will be able to fit 1 and a half 16 oz cans. With 16 oz cans, you're top can will just be sticking out a bit, but will still work. Or if you're a pure savage, you can just put in 1 giant 24 oz can and be perfectly koozied at all times throughout your beverage.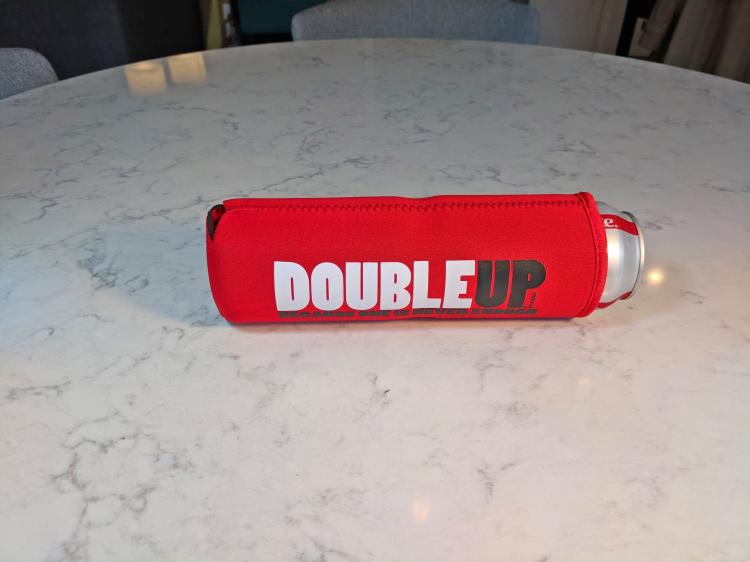 The double beer koozie comes in a few different colors to choose from, is made from standard koozie material, and is a perfect addition to your Summer festivities this season!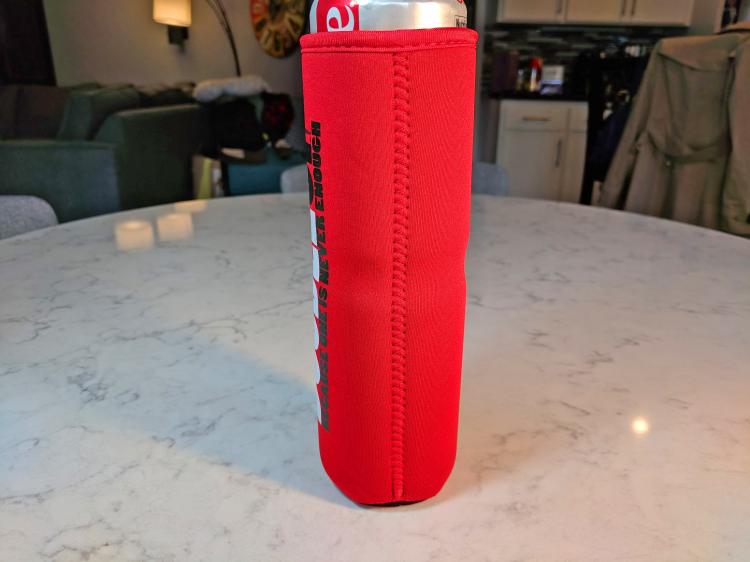 Check out the double beer can koozie in action via the video below.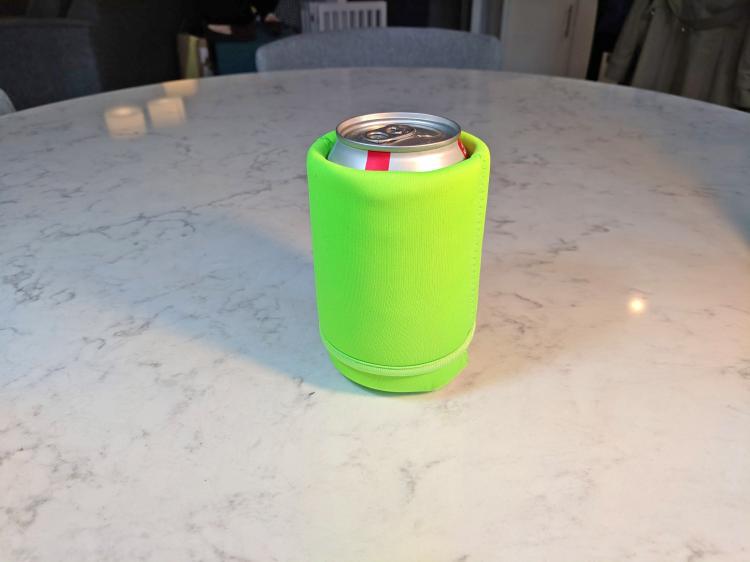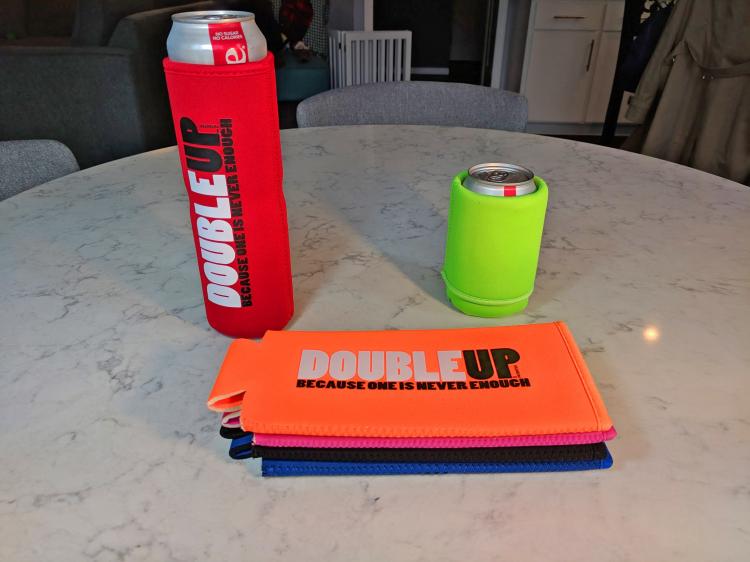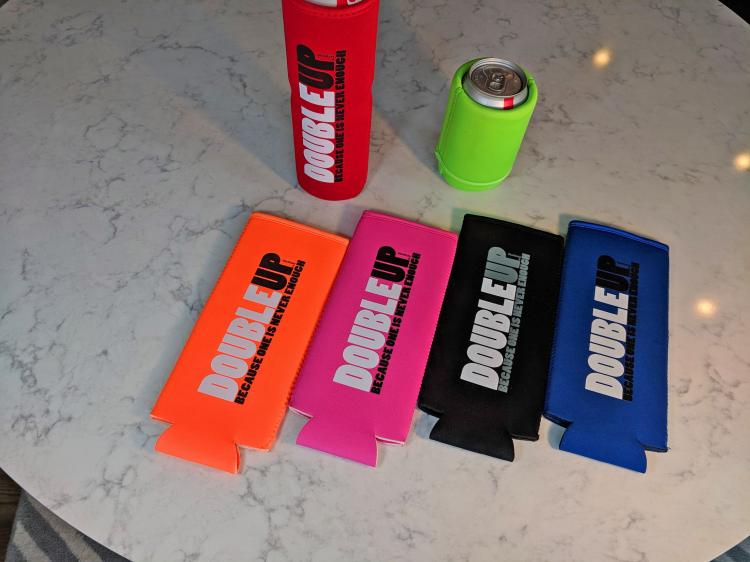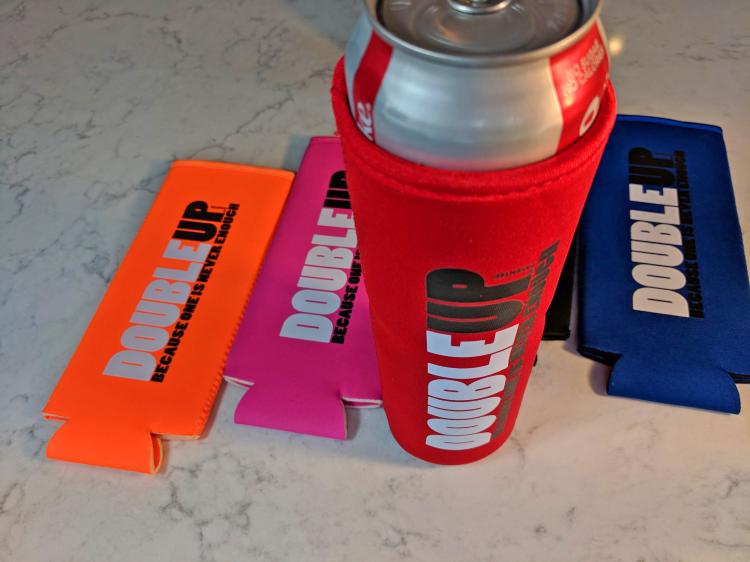 Subscribe To Our YouTube Channel