Don't Park Too Close I'm Fat Car Decal Sticker
By Ryan on 10/27/2022 2:53 PM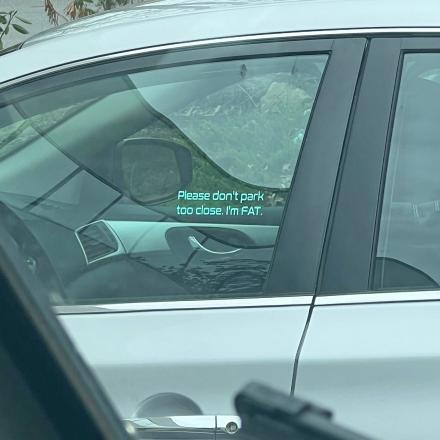 Have you ever experienced going back to your parked car after buying some groceries only to find it sandwiched between two other cars? To make it worse, they didn't even leave enough space for you to scooch over into the driver's seat! Definitely a bummer that would ruin anyone's day. Luckily, you can buy this decal online that says, "Please don't park too close. I'm FAT." Hopefully, this should do the trick.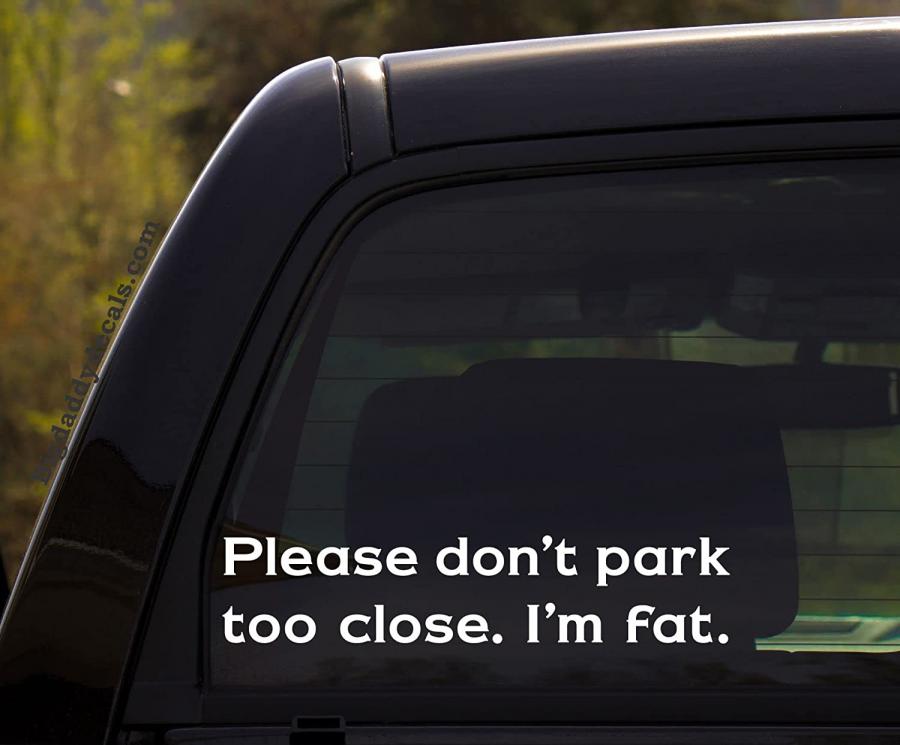 Source
Not only does it help remind people to be aware of how they park beside others' cars, but it's also a good way to give them something to laugh about.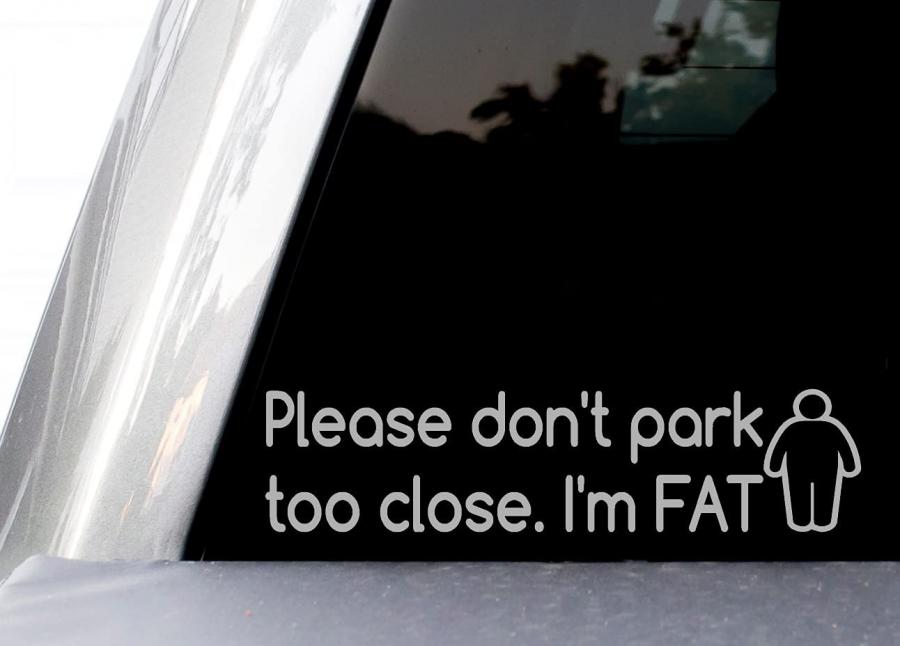 Source
The car decals vary in size depending on which one you get, but most will measure right around 2 inches tall by 8 inches wide, which is enough to make it visible from a few feet away and still keep it minimal. Being a text-only sticker, it wouldn't make your windows look cluttered in any way.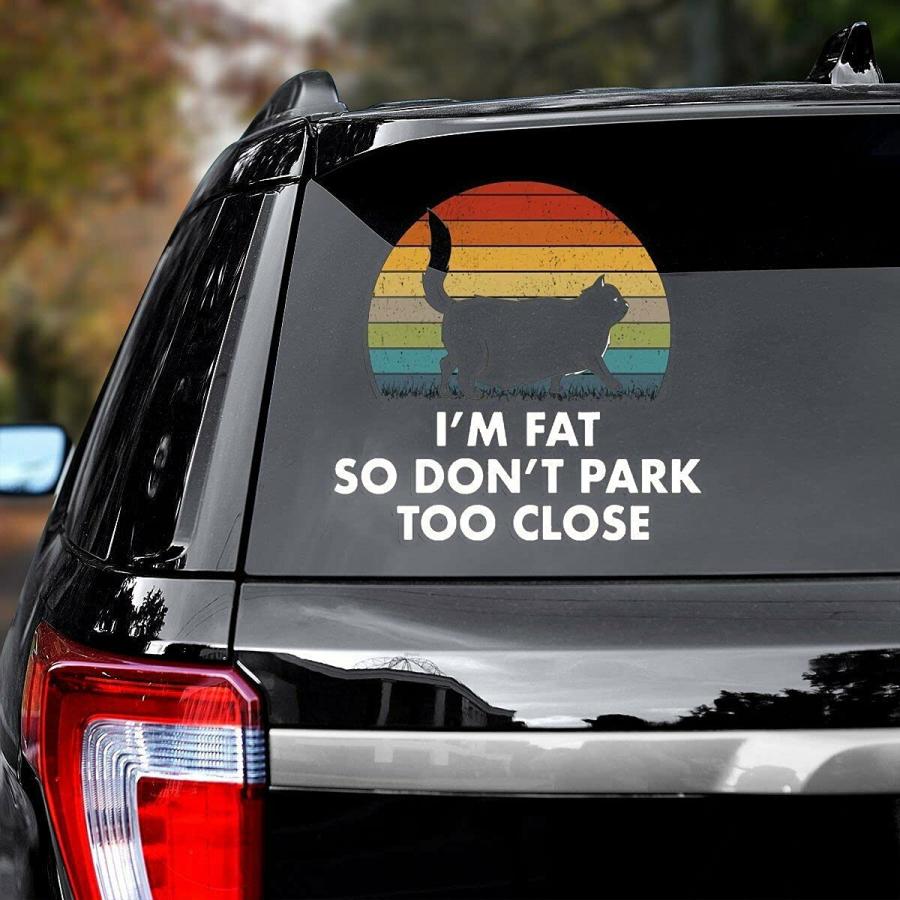 Source
Some versions of this car decal only come in white which is okay since it's meant to be applied on windows. So tinted or not, it'll surely stand out. However, it may not be a good option if you're looking to put it on your car's body, in case you have a white vehicle.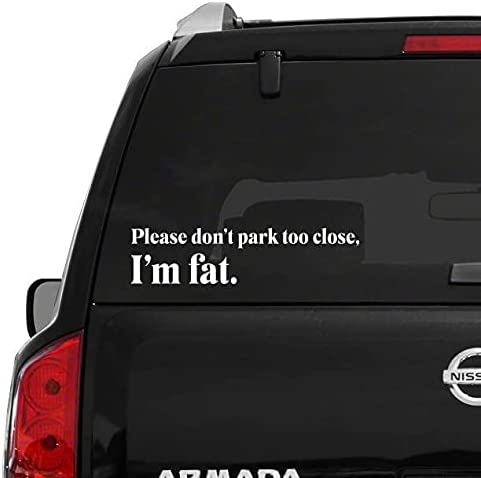 Source
This is because the text on this sticker doesn't have any borders to make it stand out on the same-colored paint.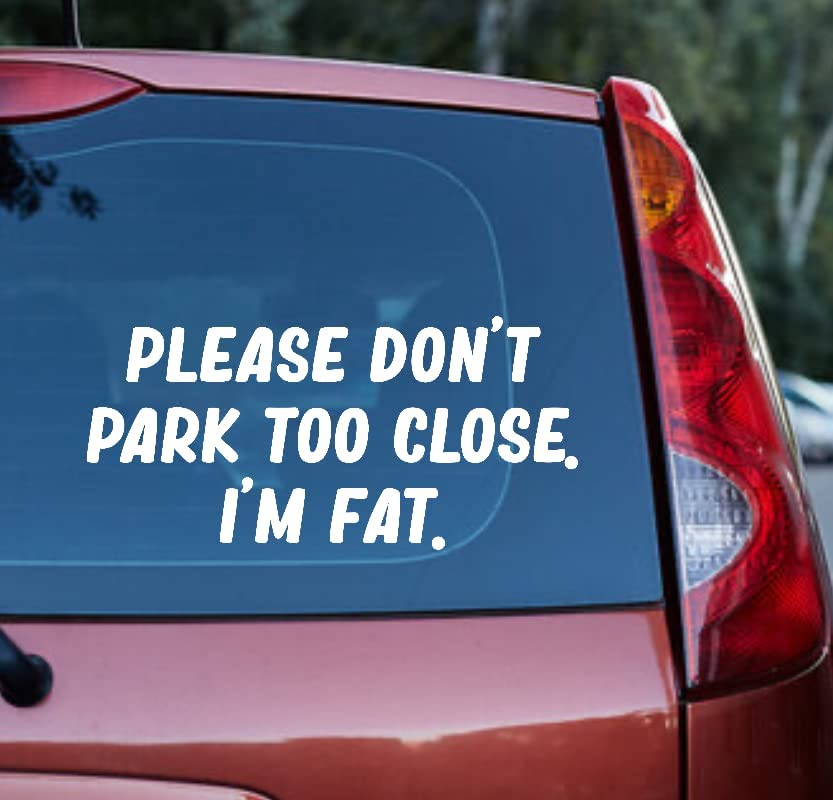 Source
This funny car decal is super easy to apply as you can do it all by yourself without any professional help.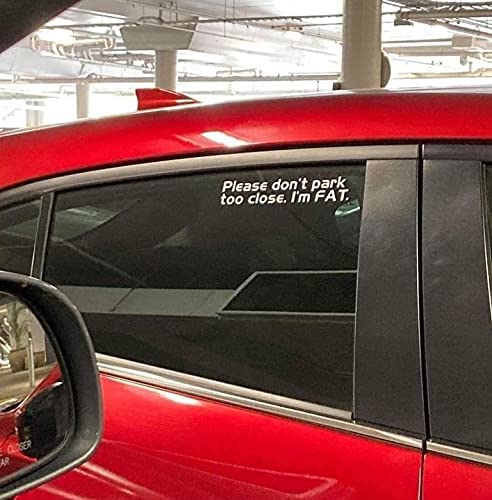 Source
As long as you have steady hands, masking tape to hold it in position, and a credit card to push air bubbles out, you'll be able to flawlessly adhere this "I'm Too Fat" car decal your car's window.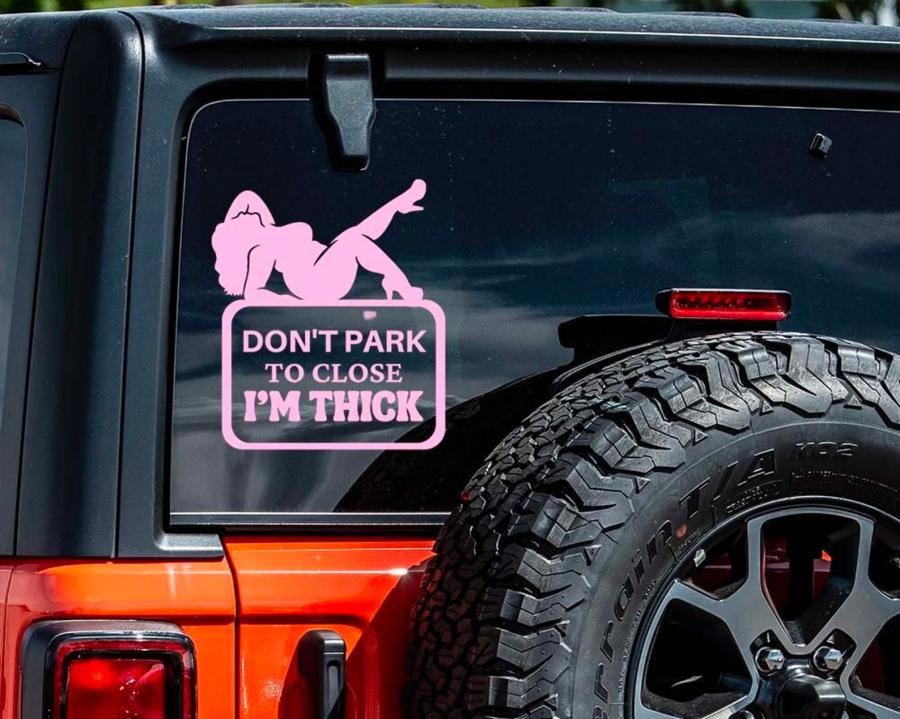 Source
Just make sure to properly clean the area where you'll stick the decal with water and a clean rag to make it adhere really well.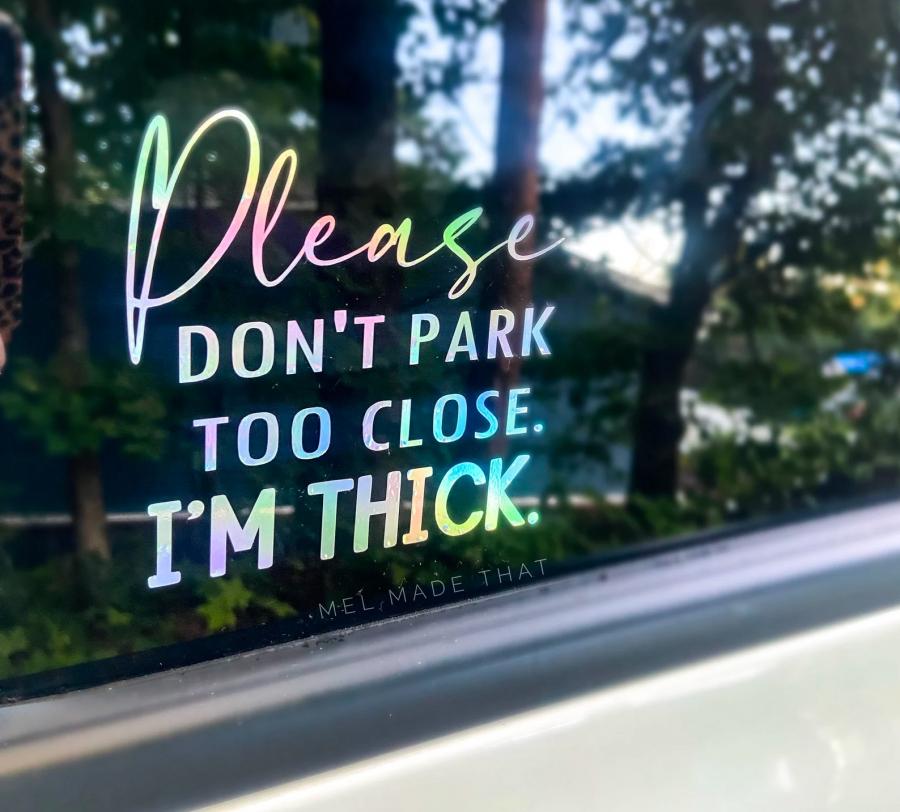 Source
On top of that, the quality of the print is really superb. The sticker itself is also high-quality. The edges of the text are smooth, and the color is prominent all throughout.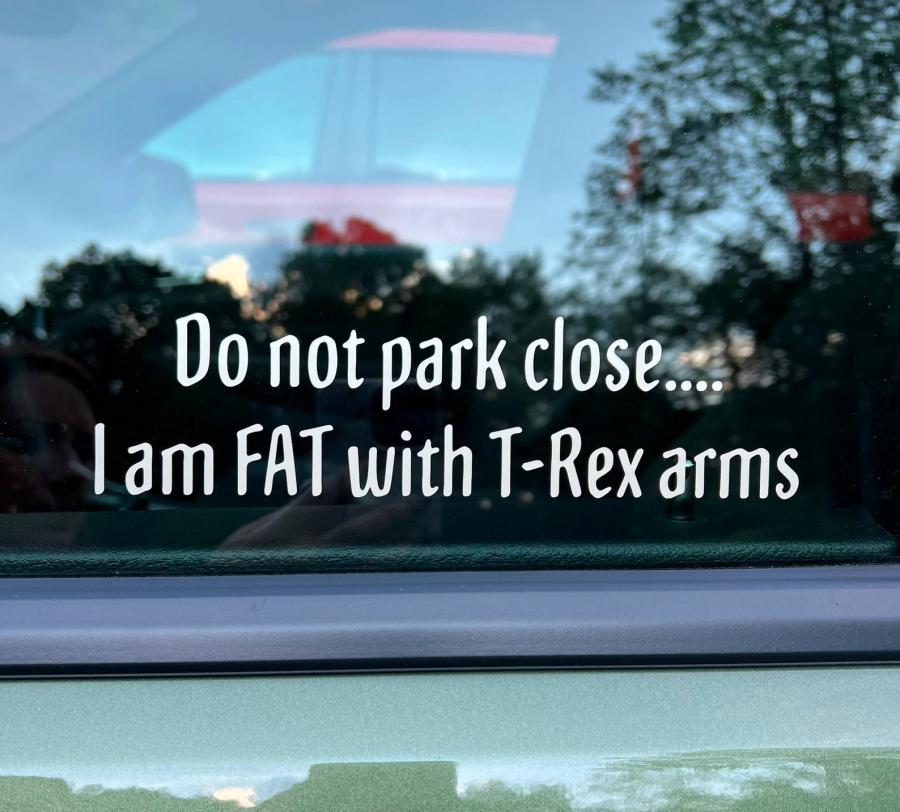 Source
The funny car decal also uses a thick font which means that it can be seen from afar, and most importantly, the letters won't easily tear if accidentally pulled on during application.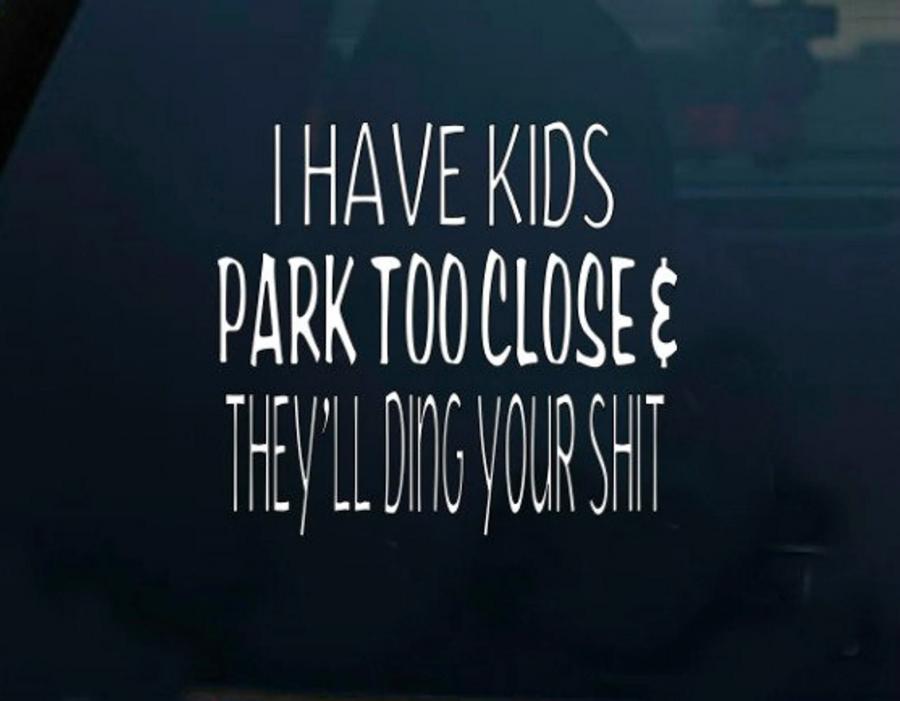 Source
Sure to be an instant conversation starter for whoever sees it, the don't park too close I'm fat car decal will also get some laughs!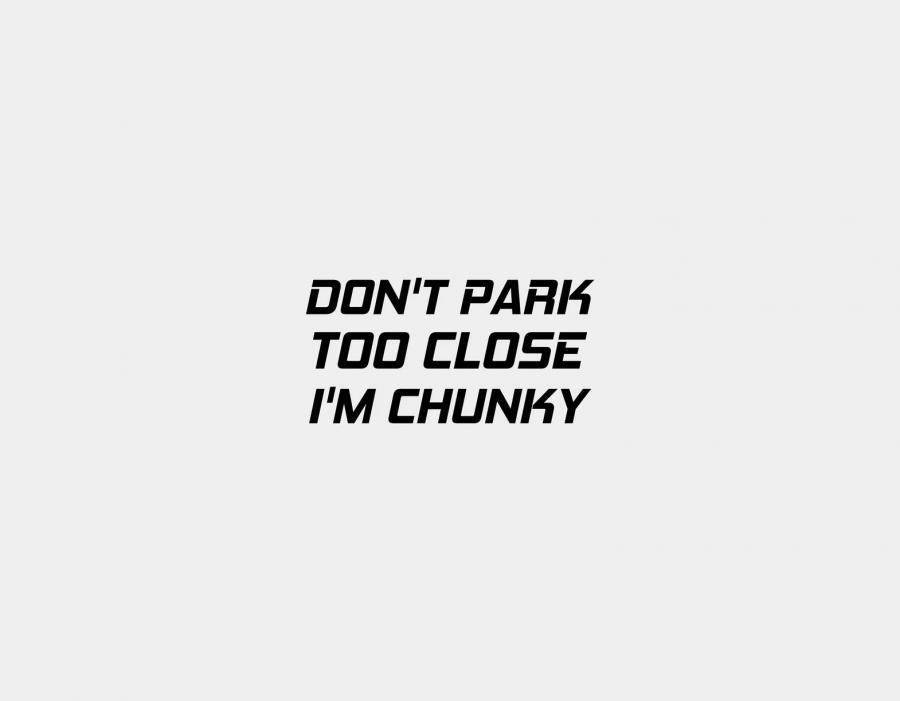 Source
It's not only humorous but also useful if you always encounter bad drivers parking too close to your car. In terms of quality, you can't go wrong with this product. It'll be on your vehicle as long as you want it to be.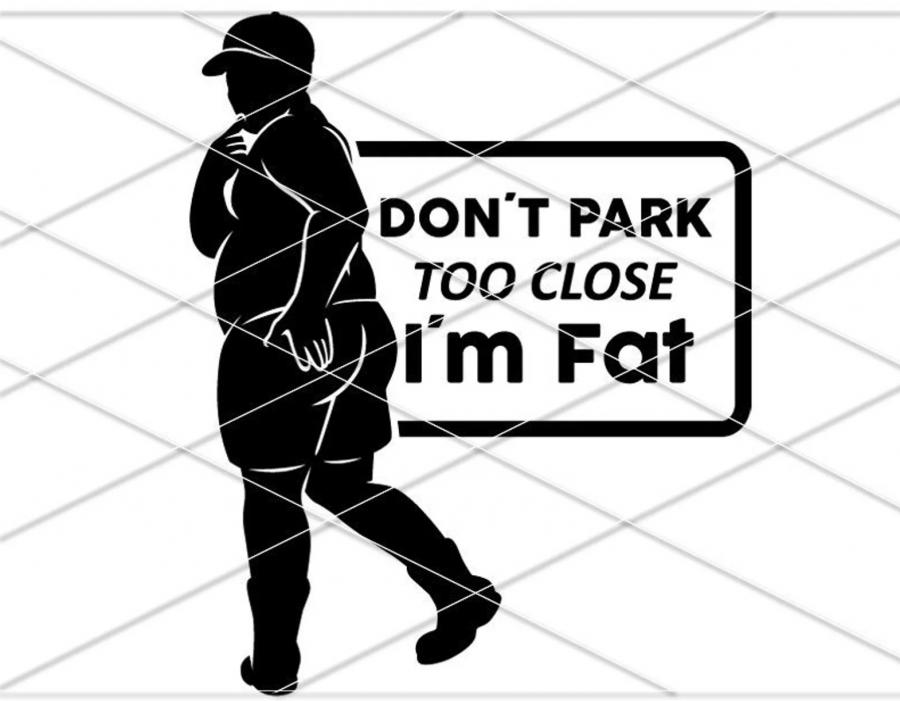 Source
There's actually a ton of different versions of "Don't Park Too Close I'm Fat" car decal to choose from on both Amazon an Etsy, so be sure to take a look at them all to see which one you like best!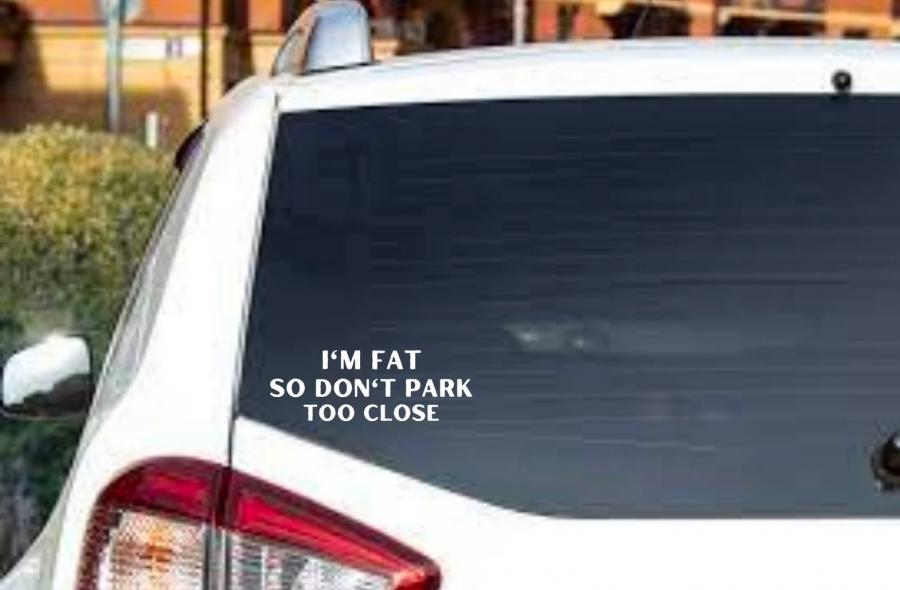 Prices for the funny car decal range from about 3-8 bucks depending on which version you select!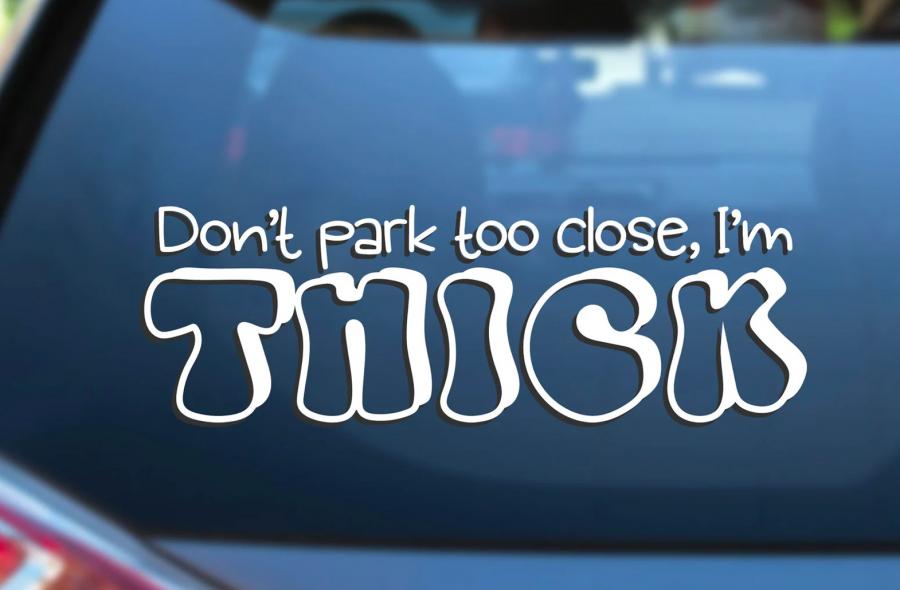 Source