This Dogs vs Cats Chess Set Lets You Pit Kitties Vs Pooches
By Ryan on 05/26/2022 9:37 AM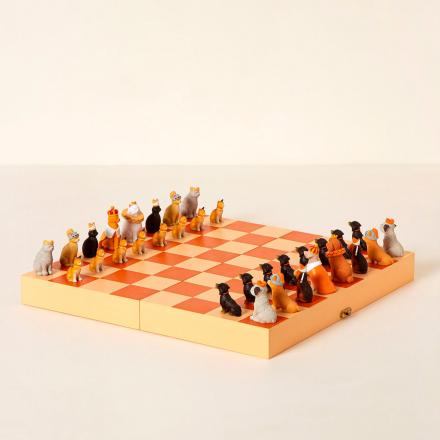 Even if they wouldn't want to admit it, dog-people and cat-people have at least one thing in common: they both have immense love for their furry friends. Still, many have touted why each mammal is the best domestic pet over the other, and now there's finally a surefire way to put the age-old question to rest with a classic pastime.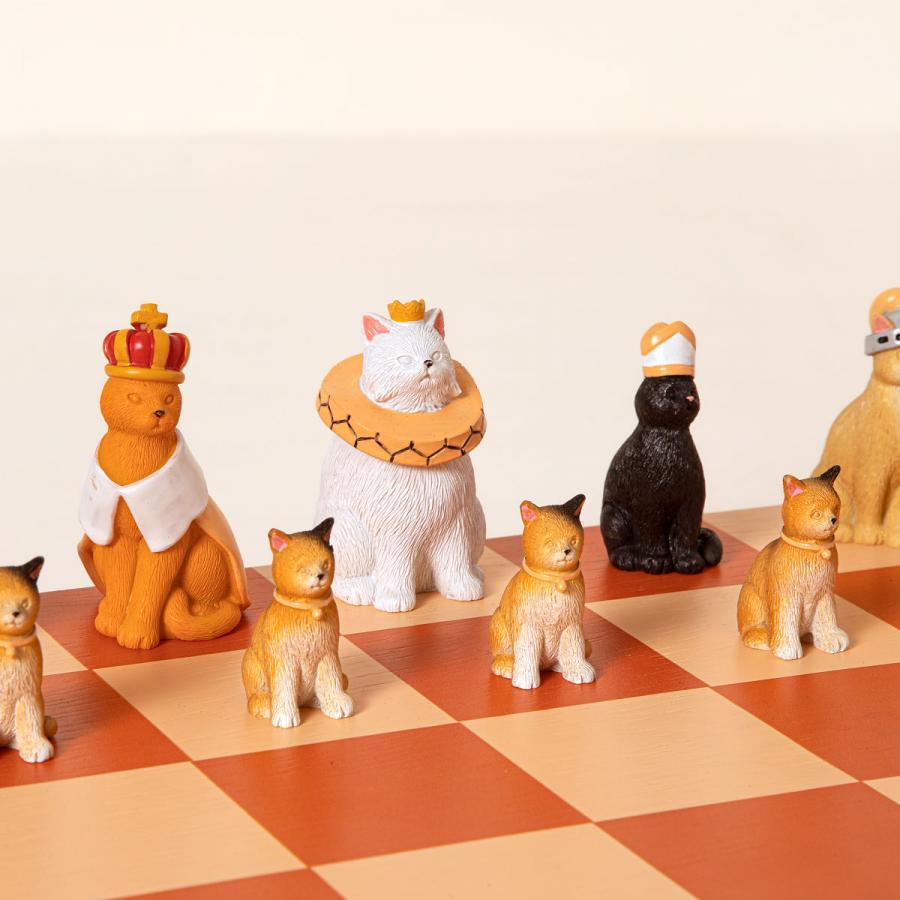 Introducing the dogs vs. cats chess set, a beautiful chess board with pieces that will finally let you duke it out with your cat- or dog-loving frenemies. You'll finally be able to see who rules all, with one team playing with dogs, and the other team playing with cats!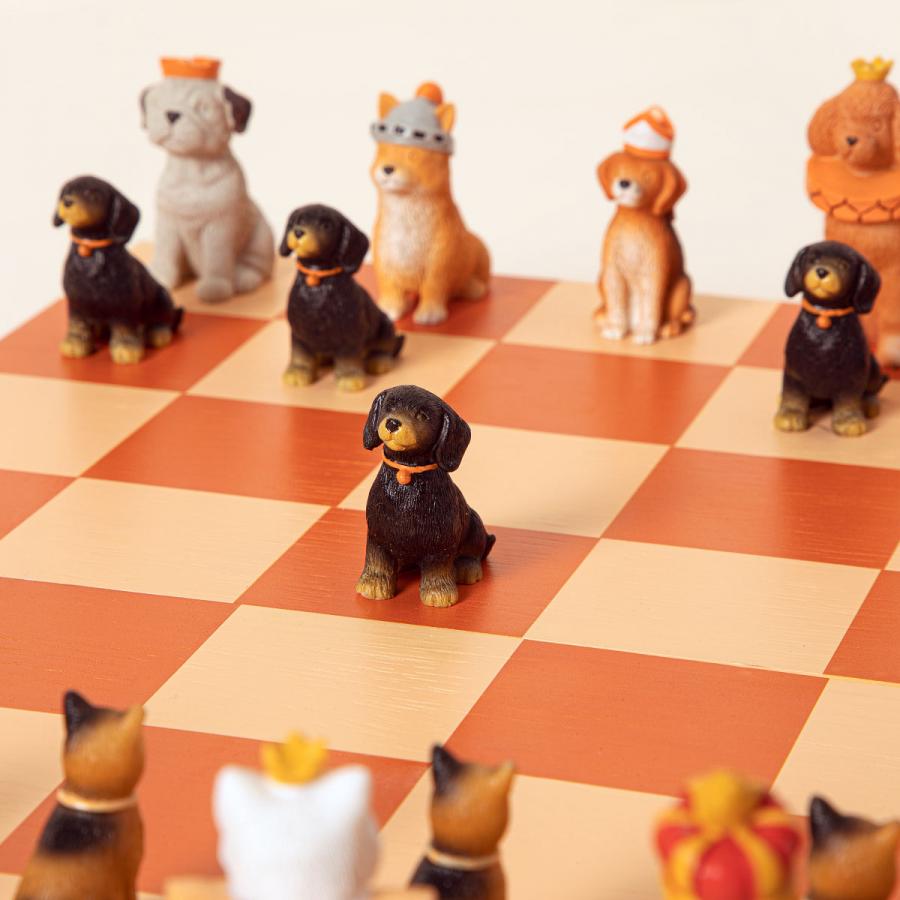 Sold by Uncommon Goods, this luxury cat and dog chess set features a foldable board with foam lining the interior to carry your beloved cat- and dog-themed kings, queens, knights and more wherever you need them.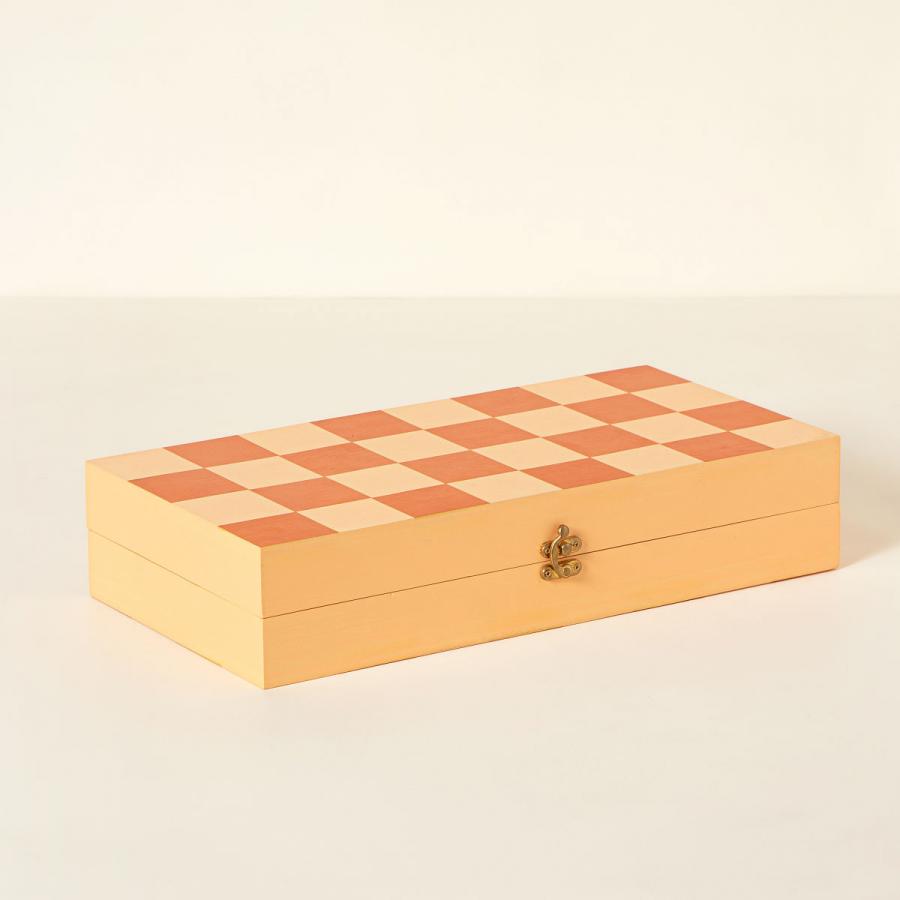 Fitting for the best in true dog and cat royalty, these pet chess pieces are adorably designed and they can help any player summon the confidence to best the other side — whether you're playing as dogs or as cats.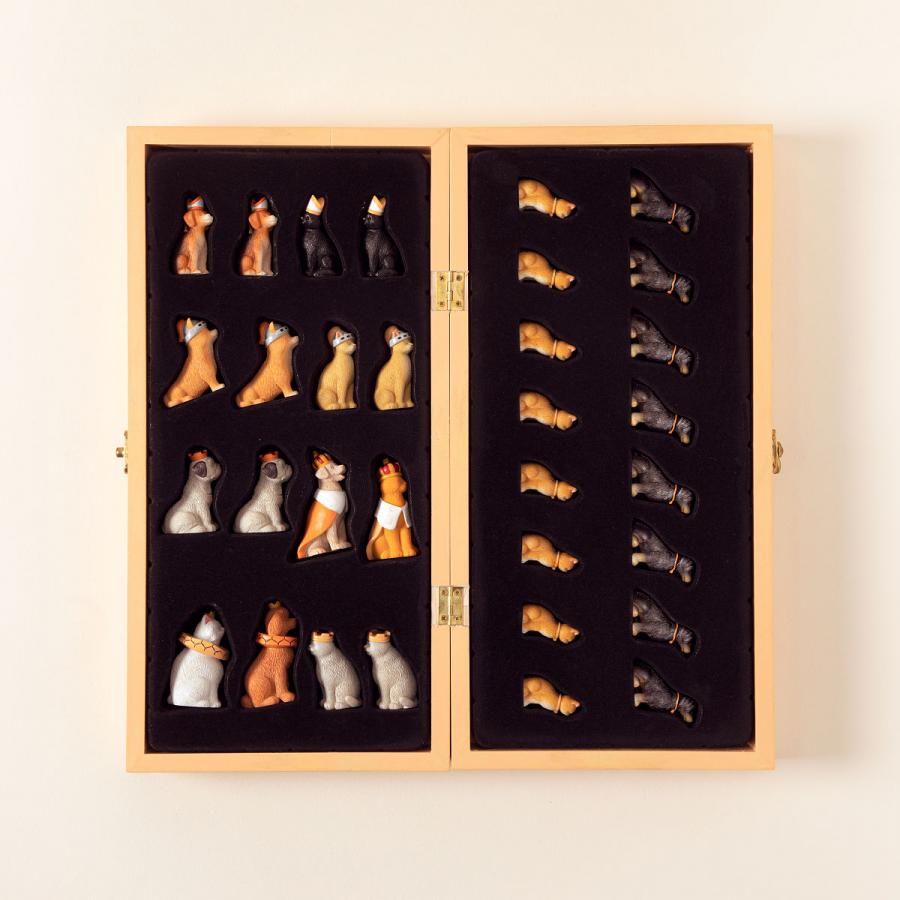 The chess board is made from a medium-density fiberboard (MDF) decorated with a simple beauty that only cats and dogs could come up with (if humans hadn't technically created this board and all of its elements, of course). It has a simple latch to secure the folding mechanism when not in use, making it twice as tall but half as wide — with all your cats and dogs stowed safely inside.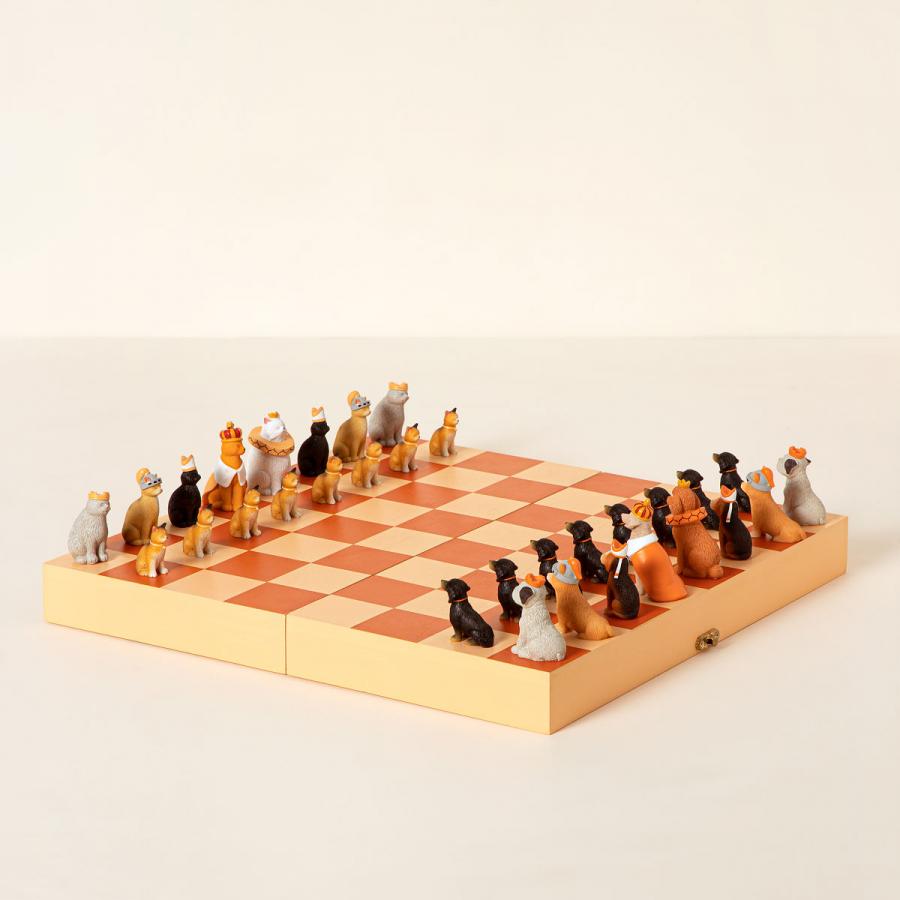 This cats and dogs chess set features 16 different beautifully designed cat pieces and 16 different equally beautiful dog pieces, just like the opposing pieces on a regular chess set.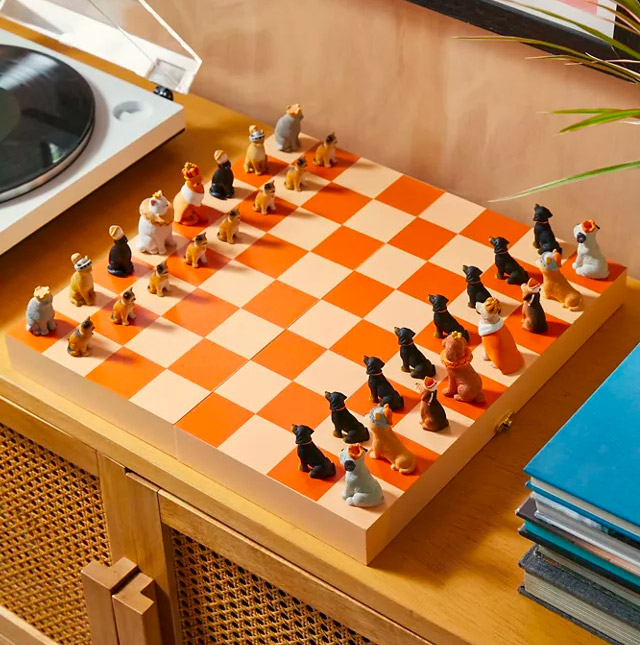 Also like a regular chess set, both sides include 8 pawn pieces, 2 rooks, 2 bishops, 2 knights, 1 king and 1 queen. Each dog and cat chess piece is designed with unique characteristics for the type of piece it is.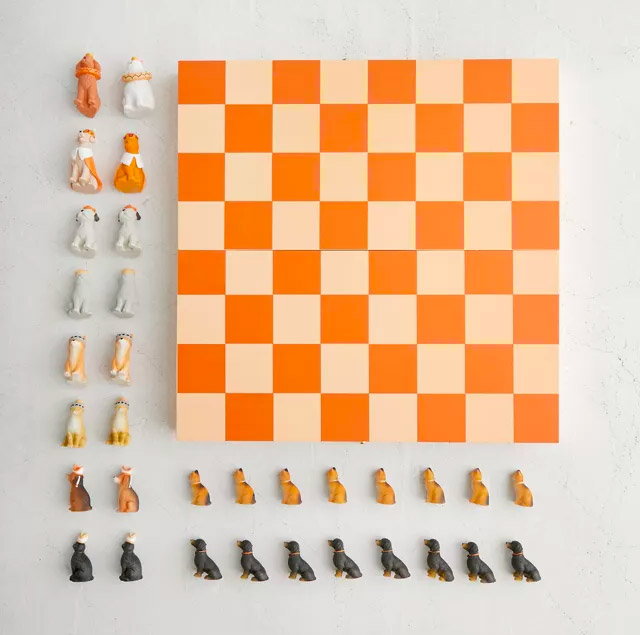 The cats vs. dogs chess board measures about 16 inches square and about 3 inches tall, except when folded up, which makes it about 6 inches tall and just 8 inches wide. While the product doesn't have any reviews yet, it's perfect for any dog or cat lover, and it makes for a great living room piece if your family or household enjoys playing chess.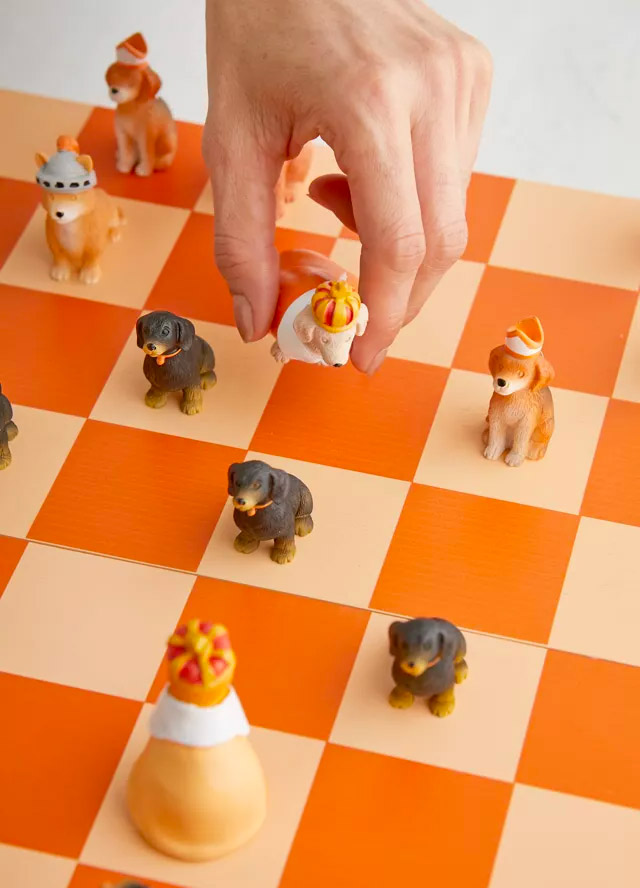 According to the product listing, the shipping speed of the dogs vs. cats chess set depends largely on where you live (inside the U.S. or internationally) and what shipping speed you select — with delivery timelines generally ranging between 1 and 9 business days for domestic packages.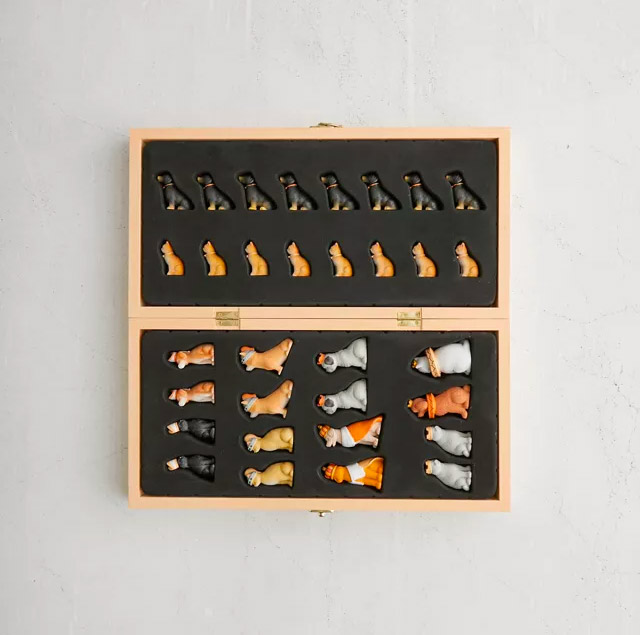 Now, buyers must beware that any fights between cat- and dog-people must be handled responsibly, even if the game gets out of hand. Whether the winner of cats vs. dogs chess games shows the superiority of the animals or of their owners is yet to be determined, but one thing is certain — pretty much all players are sure to love highlighting their own pet's royalty while trying to outsmart their fellow owners.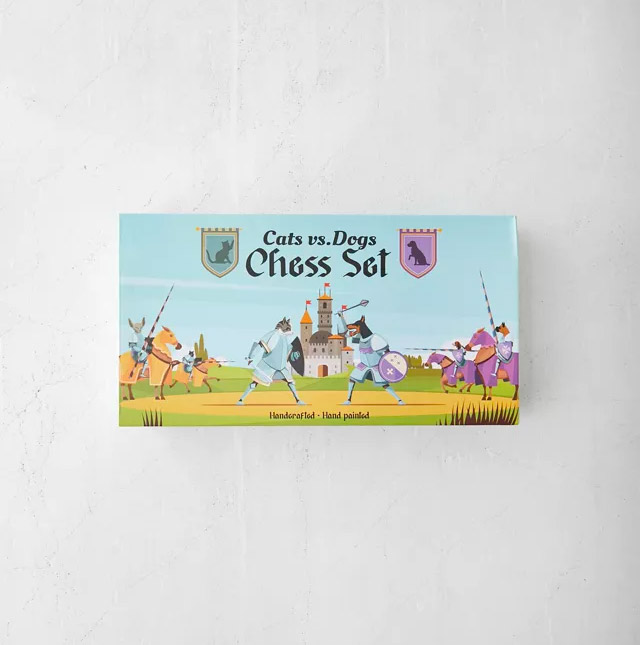 You can snag the dogs vs cats chess set from Uncommon Goods for around $180 bucks!