Hungry Dog Eating Coins Piggy Bank
By Ryan on 08/16/2018 4:16 PM (Updated: 11/09/2021 12:02 PM)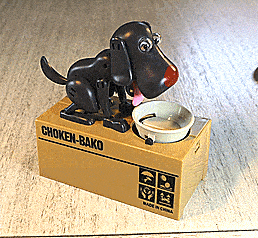 Gone are the days of piggy banks that are made from ceramic, that are shaped like actual pigs, and that are super boring! Now-a-days it's all about having some fun while you insert your coins to save your money! This hungry dog coin bank is a little robotic coin bank that'll make it look like the dog is eating your coins as you feed them into his bowl.
Just place a coin into the dogs bowl, and a sensor inside of it will detect the weight of the coin, and the dog will instantly start scarfing down your coins! The coins will then fall into a storage box where you can retrieve them when you'd like to cash out.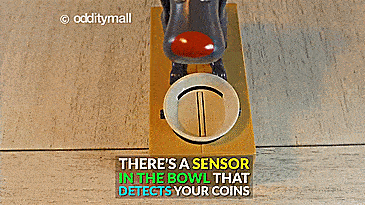 The hungry dog coin eating robotic piggy bank is powered by 2 AA batteries (which are not included), features a easy access door on the side of it to easily get your coins back, and there's an on/off switch on the bottom of the box when you'd like to conserve your battery power.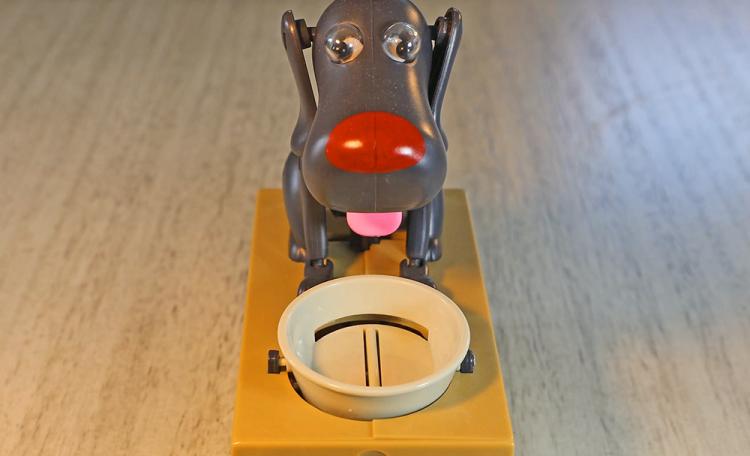 Check out the robotic dog coin eating coin bank in action via the video below.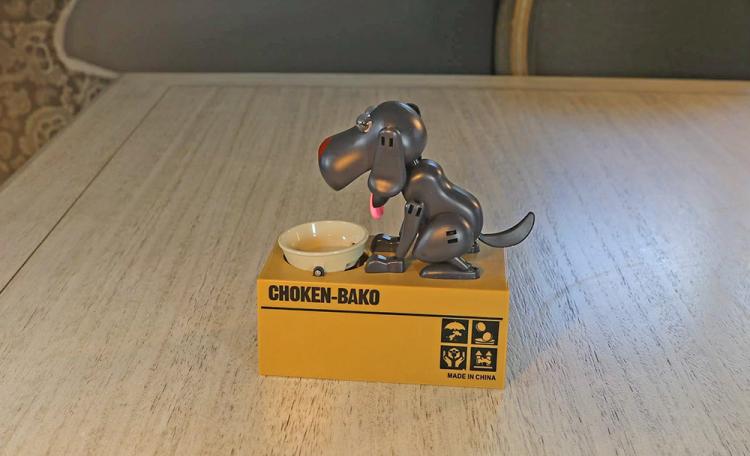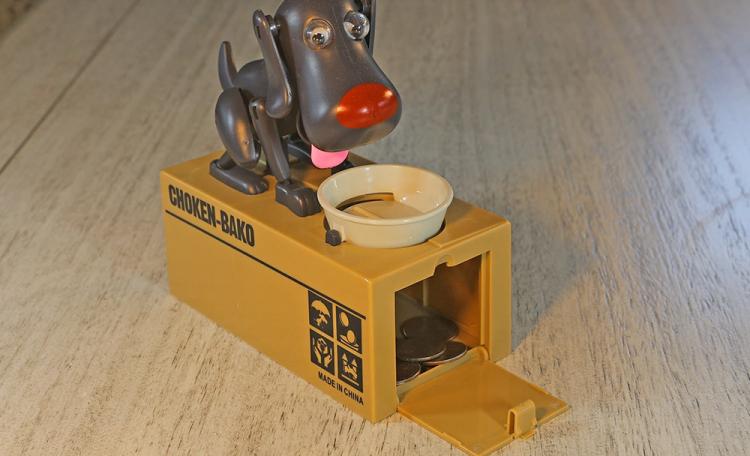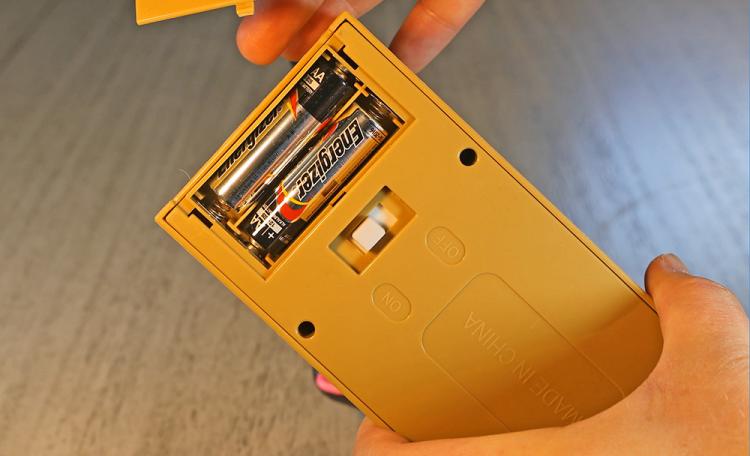 Subscribe To Our YouTube Channel