This Brilliant Dog Carrying A Box Of Beer Costume Might Be The Best We've Ever Seen
By Ryan on 10/31/2022 9:29 AM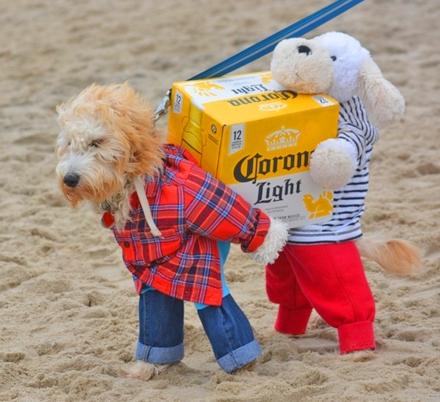 What's the point in dressing up yourself for Halloween when costumes for dogs are getting so good. They'll be getting all the attention anyway, leaving you with nothing but pity laughs at your attempt at a funny costume. This new dog costume that makes it look like your dog and a buddy dog are hauling around a box of beer is no exception...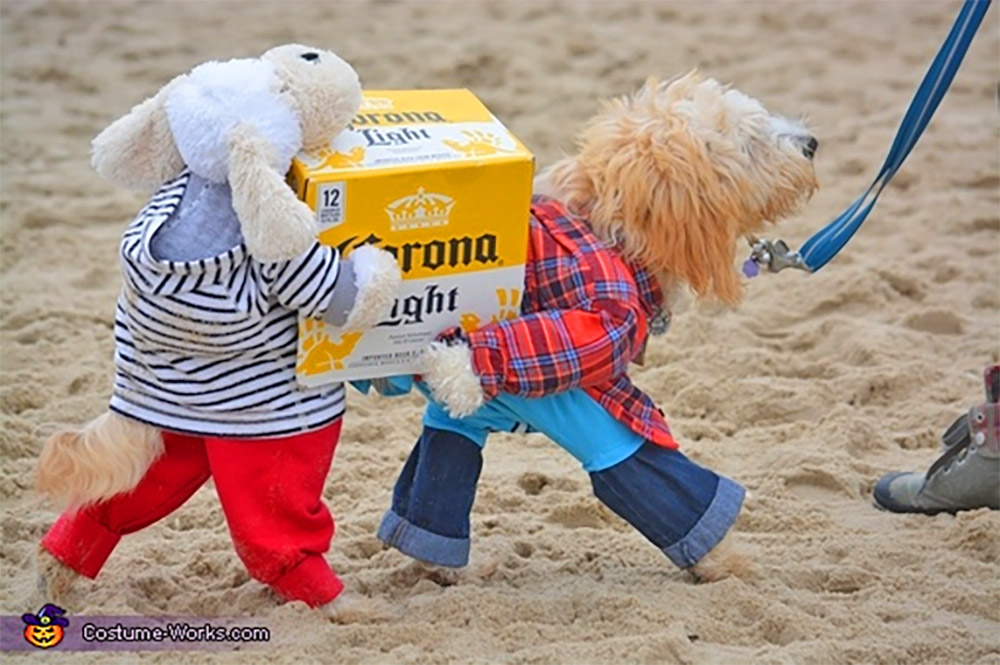 Image credit: costume-works
The dog carrying a case of beer costume was a homemade costume that was submitted to the costume website Costume-Works, though there are similar costumes available on Amazon, including one that's hauling a beer keg, a Christmas present, a pumpkin, a piano, and more. Or how about a costume that turns your dog into a UPS delivery man.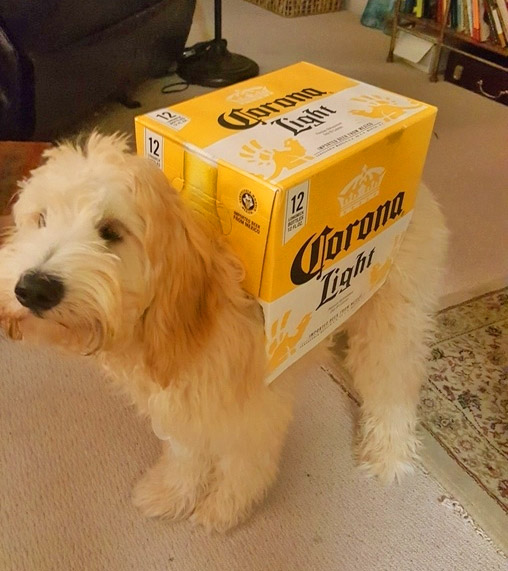 Image credit: costume-works
How to make the two dogs carrying a box of beer dog costume?
Well, there's really no official instructions on how to create the exact dog costume, but we can try to drill it down here...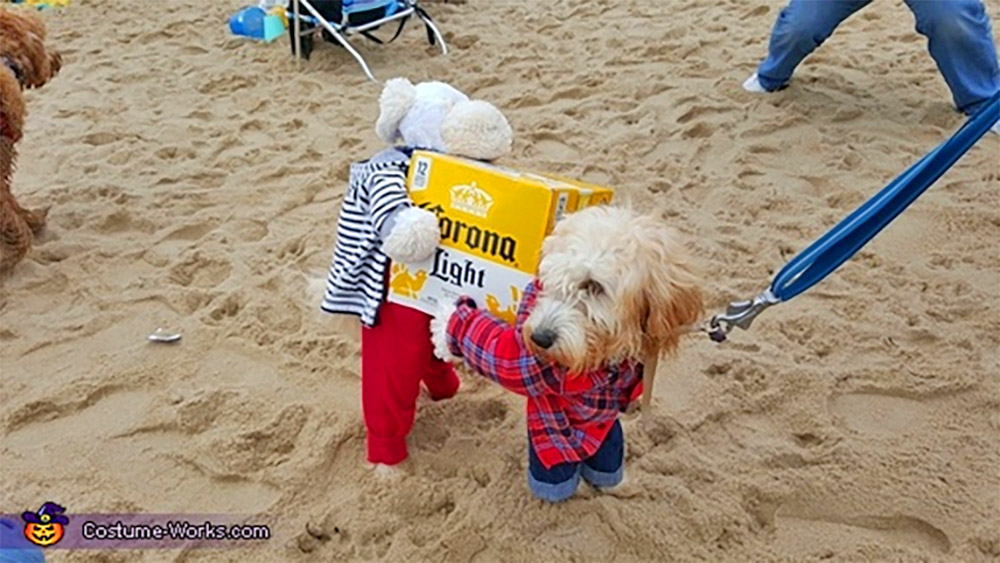 Image credit: costume-works
By the looks of it, you'll first want to get 2 different pairs of toddler pants with exact sizing depending on the size of your dogs legs.
Then get two toddler shirts, again with sizing depending on the size of your dogs chest and caboose area.
Then get a 12 count bottle beer case of whatever beer you'd like your dog to haul around. Cut the bottom of the case to form to the back of your dog so that it slides right over the top of their body.
Obtain a dog stuffed animal for the back of the dog, and place the toddler shirt onto the rear shirt. You'll probably need to cut a hole in the front of the shirt and stick your dogs legs through the shirt while the stuffed animal is still inside of it.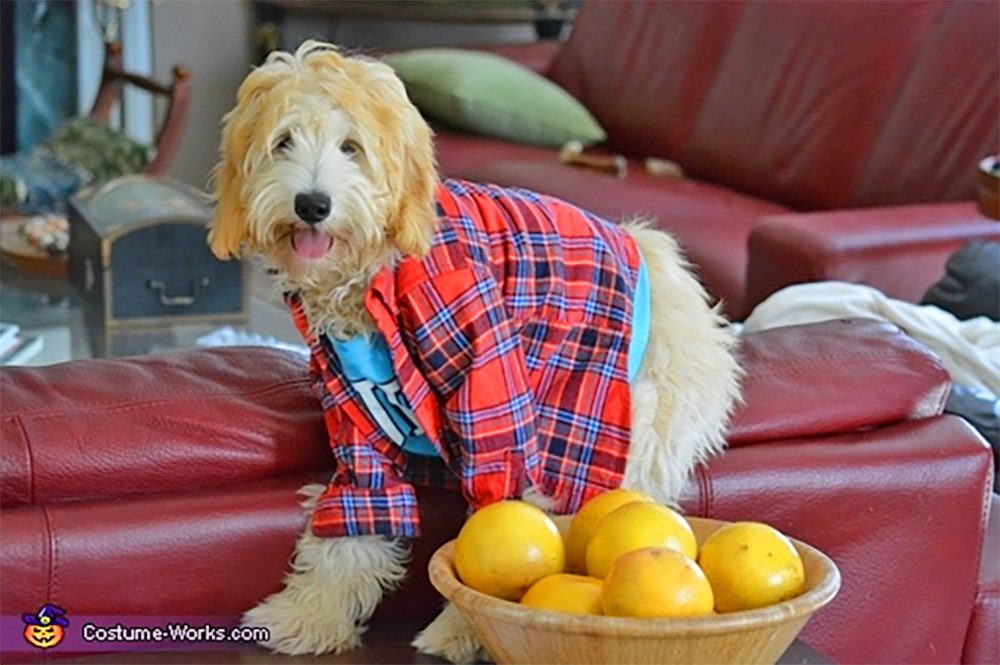 Image credit: costume-works
Then attach the stuffed animal's arms to the back of the beer case, and attach the rear pants to your dogs legs.
Stuff the arms of the front shirt with some sort of padding and make it look like your dogs arms are sticking out of them.
Either cut a hole in the back of the front shirt to allow your dogs body to flow through it (it looks like you could also just let the shirt hang down without having to cut a hole).
Attach the fake arms on the front to the beer case as well.
Put your dogs front legs through the other pair of pants. With both pairs of paints you'll somehow need to attach them to the shirt in order for them to stay up.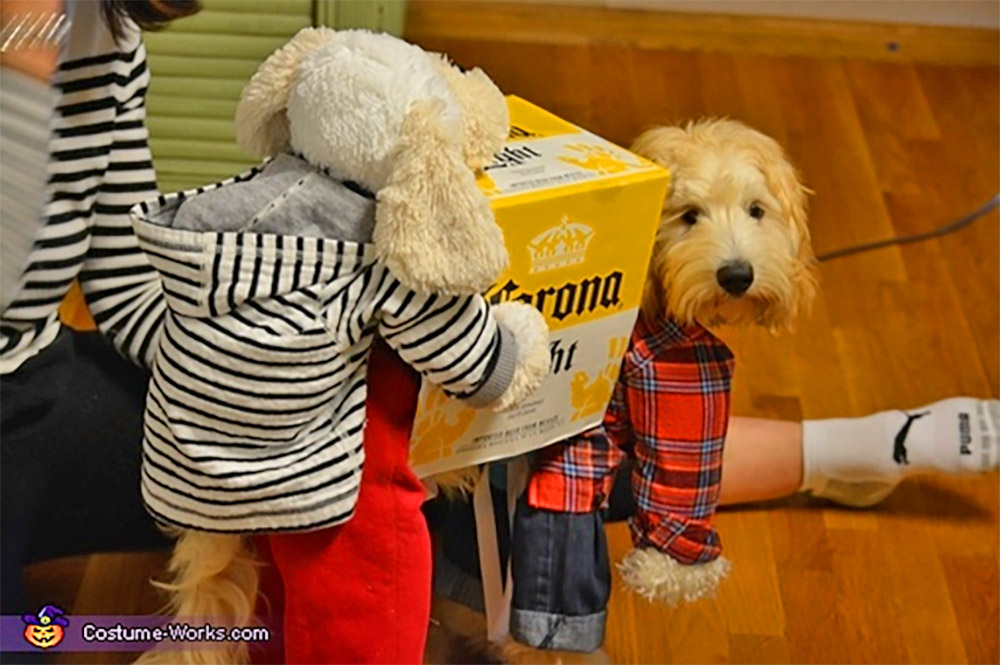 image credit: costume-works
Again this isn't an exact set of instructions, but it'll at least get you closer to the end goal of making it look like your pup is carrying a case of beer with a friend. Good luck.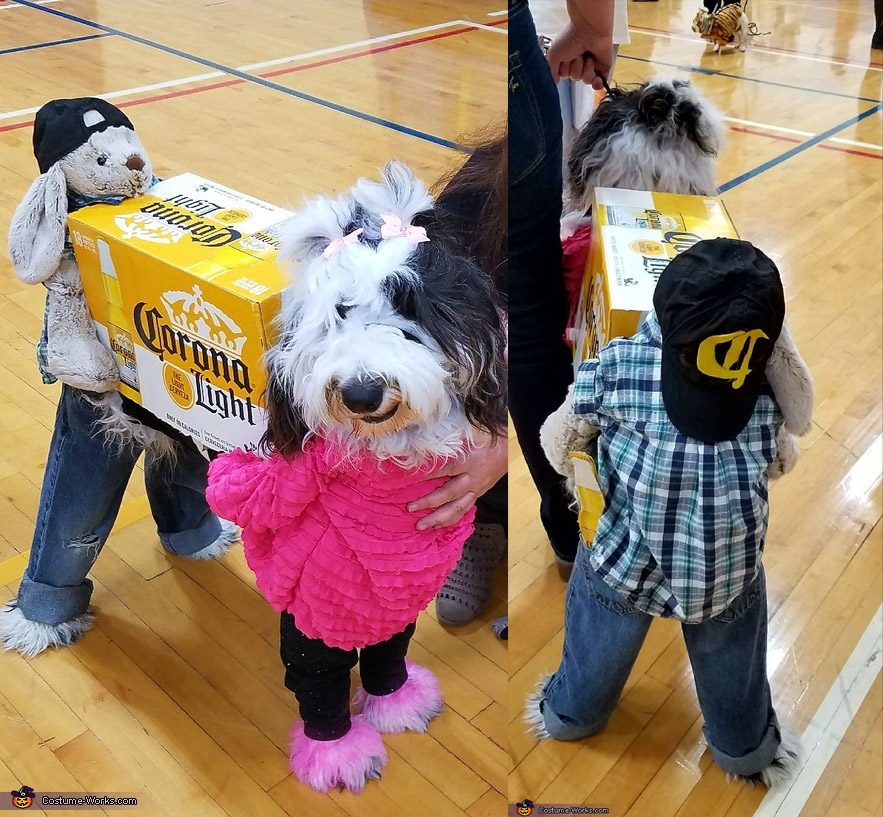 image credit: costume-works
You can find other dog carrying costume on Amazon here.